by
Debra Martin Koma
Senior Editor
AllEars®
I recently had the chance to chat with Kristi Koester, a manager of WDW Product Marketing, and we talked about what's going on with the Downtown Disney area. While there was a lot she couldn't talk about, because it's still in the planning stages, there were a few things she COULD reveal. Plus we had the chance to talk more at length about some plans that have already been announced.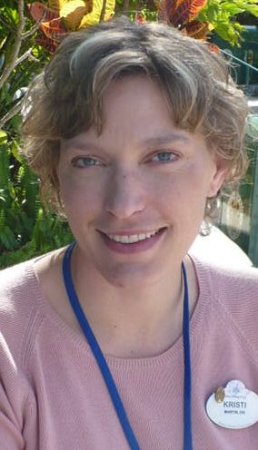 "When the night clubs closed on Pleasure Island (on September 28), we announced a complete transformation, not only of Pleasure Island, but of the whole Downtown Disney area," Koester says. "Over the past few months we have been working with Imagineers and many others to finalize this vision we have of making the area Disney's dining, shopping and entertainment metropolis."
Some of the changes to the area we're already seeing, she notes, pointing to the fall 2008 opening of T-Rex and the recent opening of the Design-A-Tee shop at the Marketplace. On the horizon is TrenD (pronounced trend-dee), an upscale, hip Disney fashion boutique, located on the site of the former Summer Sands in the marketplace, due to open in late March. And soon after that there will be a new, as-yet-unnamed restaurant with a Central and South American theme.
E-Brands Restaurants, based in Orlando, is the name behind the new restaurant, and the company already operates a number of high-concept eateries around the country, including Timpano Chophouse and Martini Bar, AquaKnox ( seafood), and David Burke (Modern American cuisine in Las Vegas). Nonetheless, Koester claims that this particular restaurant's concept is new to E-Brands, and will add to the mix of the Downtown Disney area, which she says is evolving from "night clubs" to "night life."
The new restaurant, which is slated to open later this year with a wine bar and a tequila bar, will also feature an impressive view of the waterfront.
"That's been one of the issues at Downtown Disney," she notes, "the real estate issue. You have this prime location sitting on the water and it was blockaded by all these buildings. The area needs to be contemporized and the waterfront opened up — we're looking at ways to maximize this asset."
Another way Downtown Disney will "maximize this asset" is with Characters in Flight, the first Downtown Disney attraction, scheduled to open in April. This tethered balloon ride, situated in the water between Pleasure Island and West Side, is operated by the same company that runs a similar ride at Disneyland Paris. It will allow 30 participants at a time to go 300 feet off the ground and will last six minutes. The cost for the experience has not yet been set, but Koester notes that it will be quite an exhilarating ride.
"The ride will operate day and night," she explains, adding that the balloon will be illuminated in the evenings. "It's off-white, silhouetted with Disney characters, and will be quite a unique site hovering over the water at Downtown Disney."
When asked if this type of activity along with the closing of the night clubs, signals a shift to making Downtown Disney and specifically Pleasure Island more family-oriented, Koester shakes her head.
"No, I don't think that's it. I think the area will have a family focus, but will also be accommodating to others, not catering to one group more than another." She adds, "We're looking at rounding out what we have already and bringing in the best brands from all over. Not necessarily chains, but more unique experiences, like Raglan Road. We're looking at an array of dining possibilities, places with show kitchens, open lounges, that will appeal to everyone, not just families."
So what about bringing some of the old night clubs back, then? Specifically the beloved Adventurers Club, which was a uniquely Disney experience.
"I can tell you for certain that the Adventurers Club as it was will not be coming back to Pleasure Island," Koester states. "I'm afraid it will be a line in Disney history."
As for the rest of the changes the area will be seeing, Koester says they are coming, but as Imagineers are looking at transportation and a whole host of other related issues, it's been a challenge to develop and lock onto a finalized plan. But, she adds, there will be a succession of smaller announcements over the next 18 months to two years, as Disney reaches agreements with other partners who will open locations in the Downtown Disney area.
"As you can imagine, tough economic times like these tend to slow things down," she notes. "But you can expect an announcement at least of the overall vision for Downtown Disney early this summer."