During the postings of my Hong Kong and Tokyo Disney blogs, I received several emails from people asking me if it's worth the trip to travel this vast distance to visit these parks. Ultimately, this would depend on your budget and how strong your desire is to experience the foreign Disney parks, but I will give you my thoughts.
Let's start with Hong Kong.
It's a 13-14 hour flight from Chicago to Hong Kong. That's a long time to spend in an airplane. Fortunately, I had enough frequent flyer miles to upgrade to Business Class and I would recommend this to anyone who can swing it.
As I mentioned in an earlier blog, Hong Kong Disneyland is a nice, LITTLE park, but it still has a long way to go before it could be considered a great park. There just aren't enough rides and attractions to keep the average guest busy for more than a day – two if you're a true Disney fanatic. I chose to spend three full days here because I'm a Disney extremist and I wanted to experience everything multiple times, but I would only recommend this length of stay to a handful of my readers. Because of the lack of rides and attractions, it becomes difficult for me to recommend a trip all the way to Hong Kong, JUST to see Disneyland.
But keep in mind, the City of Hong Kong is only a 20 minute train ride away from Disneyland. And believe me, there is no other city on earth like Hong Kong. This is a magnificent metropolis. A combination of ultra modern and traditional Chinese make this an exciting place to visit. You can easily spend three days here. And a day trip via hydrofoil to Macau is also a great excursion.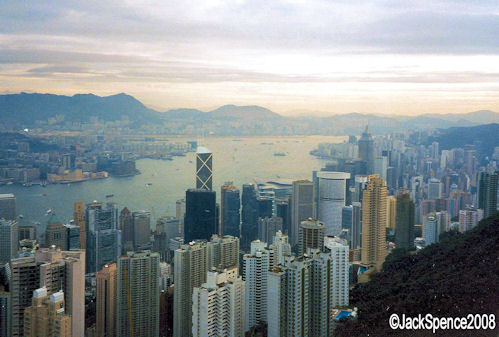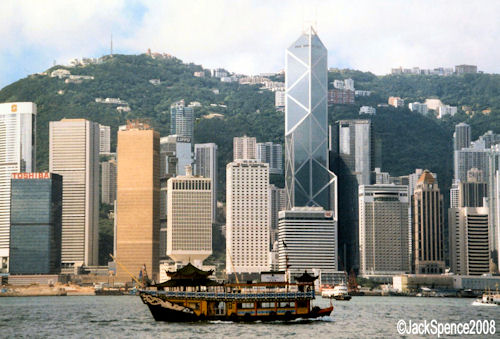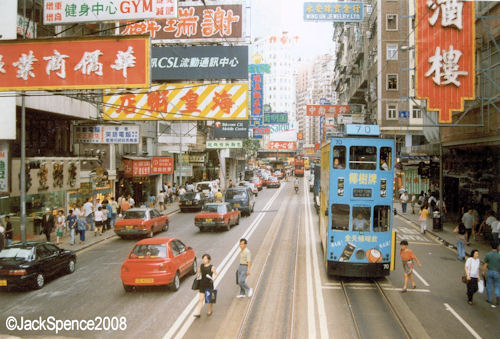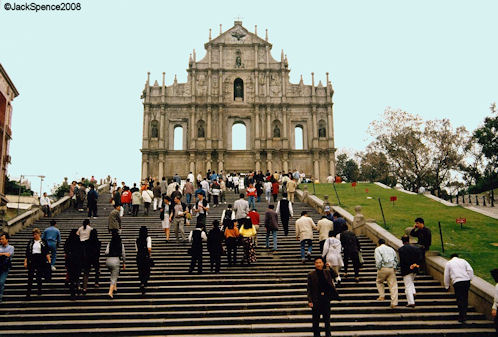 So, if you add the City of Hong Kong and Macau to your trip to HKDL, then it becomes a no-brainer. I say, "Go for it."
If you do decide to go to Hong Kong, I would break the trip up into two sections. Stay at the Disneyland or Hollywood Hotel for two or three nights and the remainder of your stay on Hong Kong Island or across the harbor in Kowloon.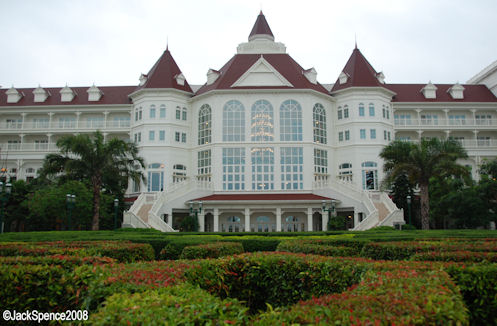 I've stayed at the Kowloon Shangri-La twice and was most pleased. In fact, it's one of the nicest hotels I've ever been in. It has beautiful views of Hong Kong Island and it's an easy walk to many of the sights. However, I'm sure there are MANY equally good hotels to choose from. Talk to your travel agent.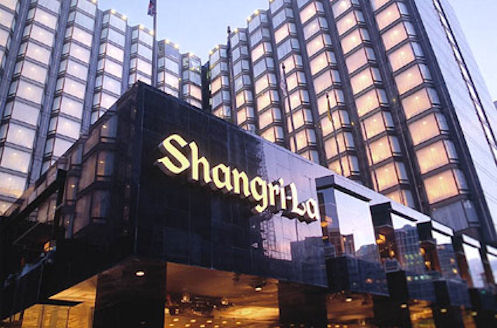 Now let's discuss Japan. Should you fly 9-10 hours from Chicago to visit the Tokyo Disney Resort? Absolutely!
If you've been reading my blogs, you know that I rank Tokyo DisneySea as my absolute favorite park and I rank Tokyo Disneyland as my fifth favorite out of a total of eleven. Each of these parks has much more to offer than HKDL and each requires every bit of two days to see. Also, keep in mind that you probably won't be returning anytime soon, so I would suggest spending three full days in each park to make sure you've imprinted all the sights and sounds into your brain.
Just like Disney World, I always recommend staying "on property." If there is anyway you can afford it, stay at the MiraCosta. With the hotel located literally inside Tokyo DisneySea, it's the most magical of any Disney hotel anywhere in the world. You'll be glad you did. Also consider the new Disneyland Hotel which is right on the doorstep of Tokyo Disneyland. And lastly, the Ambassador Hotel which is just a short walk from the monorail, is worthy of your consideration.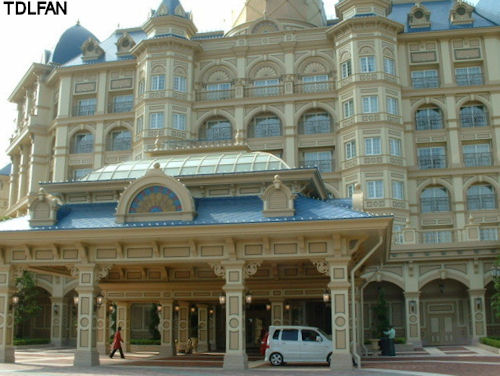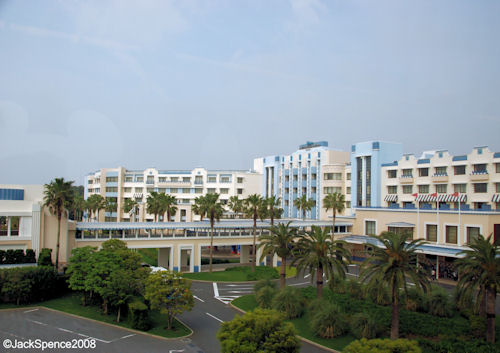 Japan is an expensive country. If budget starts to play a part in your decision, consider staying at the Sheraton Grande Tokyo Bay Hotel. It's a little less costly than the Disney hotels and it's extremely convenient to the Disney monorail so the parks are still just a short ride away.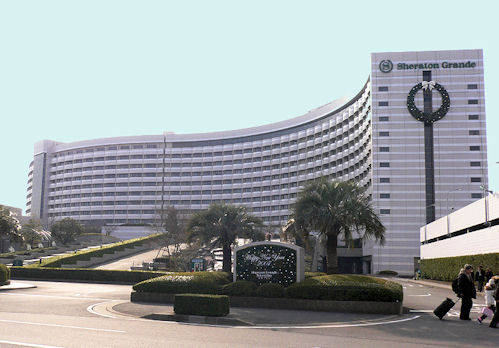 On one trip, I stayed at an inexpensive (relatively speaking) Holiday Inn in downtown Tokyo and took the train to Disneyland everyday. It was less expensive than staying on property, but it lacked "magic" and I was more or less stuck at the park all day long as it would not be convenient to return to my hotel mid-day for a nap.
But here comes my dilemma when suggesting a trip to Tokyo. How can you possibly fly all this way and ONLY see Disney? Japan is a beautiful country. It would take weeks just to see the highlights. Do you really want to miss out on experiencing this wonderful culture?
Japan is roughly the size of California and has a magnificent railway system that can take you almost anywhere quickly and safely. But navigating in Japan can be daunting for someone who doesn't speak the language. To make things easier, I would suggest meeting with a travel agent and arrange for a multi-day tour of the country that begins or ends in Tokyo, then spend an additional 6-7 days at Disney.
Here are just a FEW of the "must see" attractions in Japan.
Daibutsu (Buddha) in Kamakura
Daibutsu (Buddha) in Nara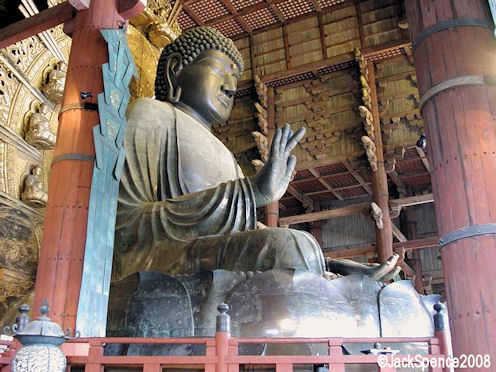 Kyoto's Golden Pavilion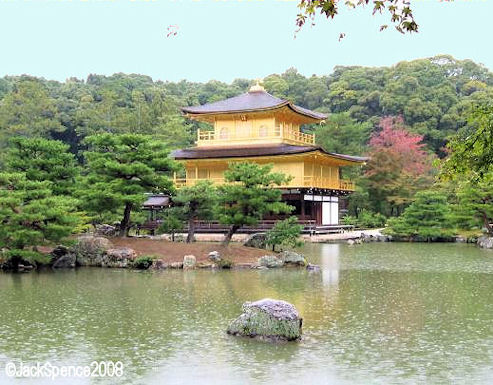 The Kyoto Bridge
Osaka Castle
Nagasaki
If you've already visited the City of Hong Kong and the country of Japan as I have, or, if you really only want to visit Disney, you might want to do what I did and combine both resorts into one trip. I figured if I was flying all the way across the Pacific anyway, why not lengthen my stay and see both resorts. It's about a 4½ hour flight between Hong Kong and Tokyo.
Getting from the airports to the resorts is easy. In Hong Kong, just hail a cab and tell him where you want to go. It shouldn't cost much more than $20US to get to the Disneyland Resort. (Honk Kong also uses the "dollar" so don't get confused.) The trip takes about 20 minutes. You can also take a train, which would be cheaper, but that would involve a transfer. And do you really want to schlep your luggage through crowded stations after just having completed a 13+ hour flight?
In Tokyo, there are a number of motor-coach counters located immediately after you clear customs. It's here that you can arrange transportation to Disney. After purchasing your ticket (about $25 per person one-way) you will be told where to wait for the bus which will be just a short walk from the counter. The trip takes approximately one hour. You arrange for your return trip at your hotel.
Even though Visa and Master Card are accepted everywhere, I always try to have some local currency in hand when I arrive. It's just one less thing I have to worry about after my flight.
One of the major enjoyments I get out of Disney theme parks is comparing them to one another. It fascinates me to see how similar, yet different, any given attraction can be.
I realize that international travel isn't in everyone's budget, but if you're one of those families that visits Walt Disney World three or four times a year, might I suggest that you only visit once or twice some year and use the money you'll save for an overseas Disney trip. You'll be happy you did.
Although I have not talked about the Disneyland Paris Resort in my recent blogs, I rank Disneyland Paris as my second favorite park. And even though I rank the Walt Disney Studios Paris as my least favorite park, I still feel the resort has a lot to offer – a lot more than Hong Kong. Not to mention, the City of Lights is just a short train ride away.
So, this ends my Asian Disney blogs. I hope you've enjoyed them. I've had a good time reliving my adventures by sharing them with you.