Critter Country is the smallest land at Tokyo Disneyland and is located at the top end of the Rivers of America. The only access to Critter Country is through Westernland. And in a sense, Critter Country a subset of Westernland, just with a whimsical feel.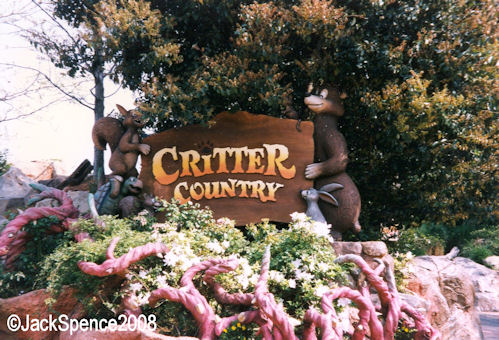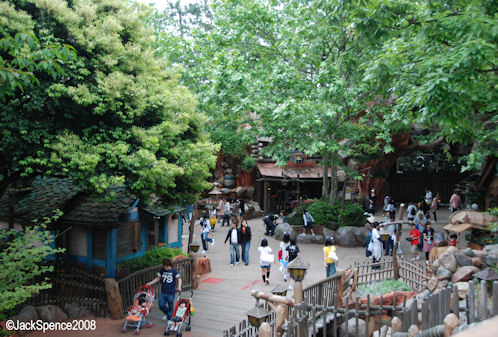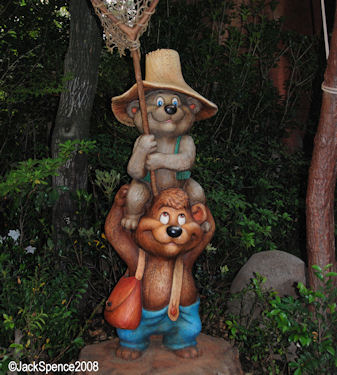 The animals in Critter Country live anywhere there's room to build a house. Every nook and cranny is filled with their handiwork. Take a gander at a few of their homes.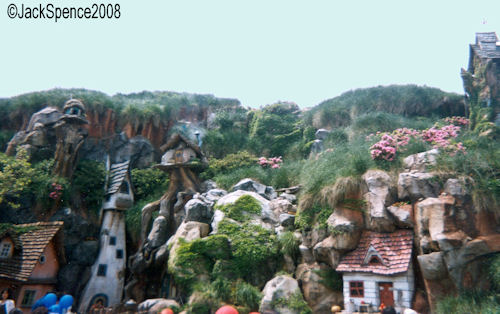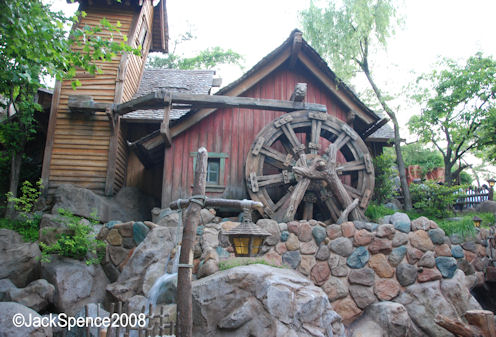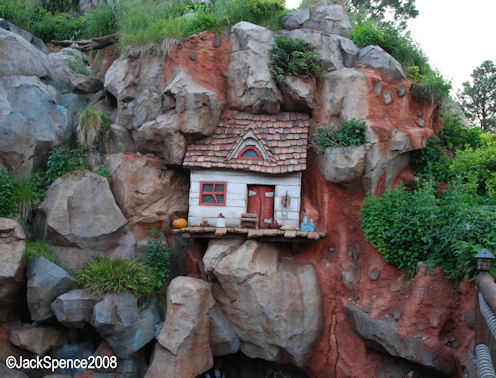 There are only two attractions and two eateries in Critter Country. Let's start with the biggest, Splash Mountain.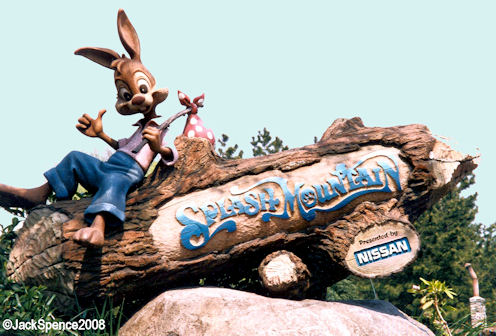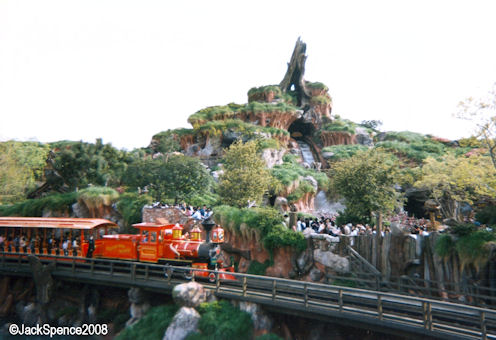 The queue for this attraction is divided into two sections, the outside and the inside. Once again, the Imagineers wanted to protect the guests from Tokyo's cold and wet winters so a full 45 minutes of the line is deep within the mountain. This is also where you board and exit your log. This attraction does use Fastpass and the dispensing machines are located conveniently before you reach the queue.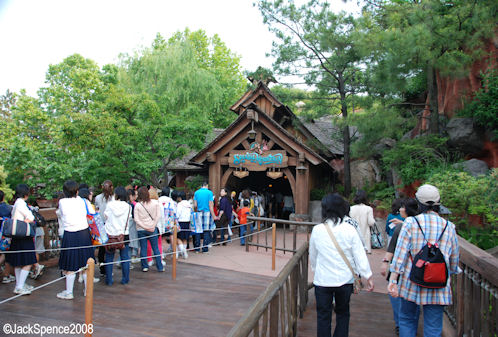 The indoor queue has interesting scenery as your path takes you deeper and deeper inside the mountain. Eventually you'll meet an audioanimatronic owl who entertains the passing guests – all in Japanese.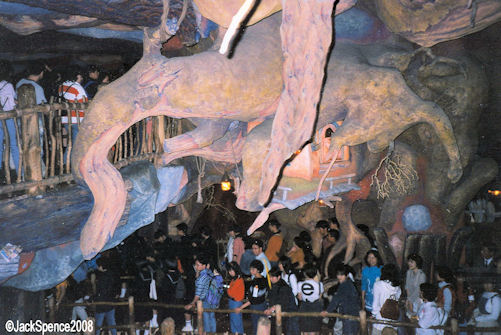 Shortly before boarding, you'll come face to face with one of the larger hidden Mickeys.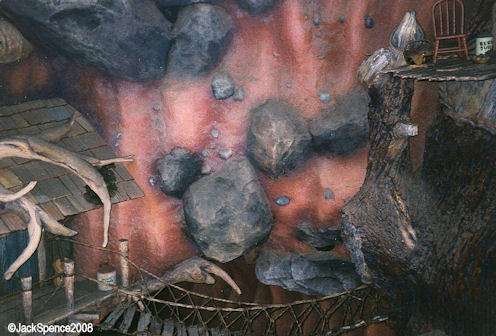 Like Big Thunder Railroad, Tokyo's Splash Mountain has a completely different track layout than Florida or California. Once again, most of the same scenes are present, but you experience them a little differently because of the dissimilar route. Guests also sit side-by-side in the same way they do in Florida.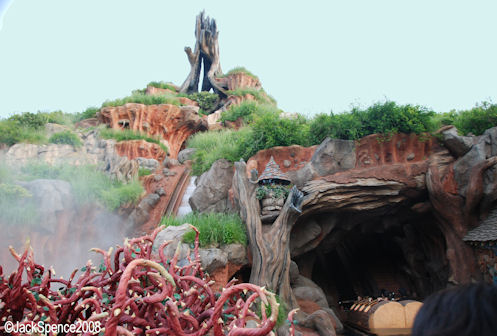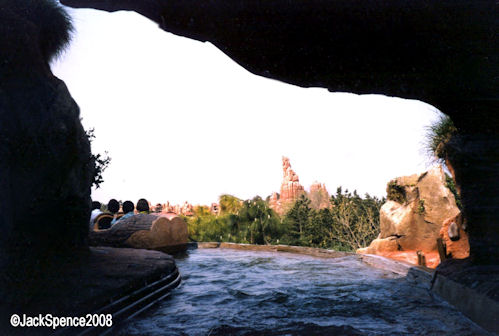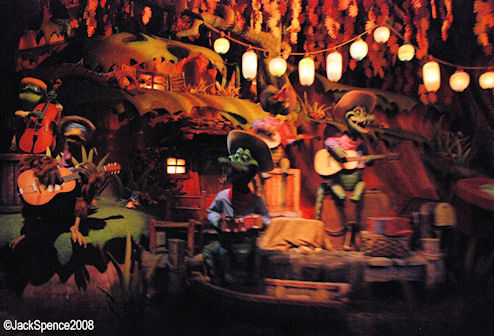 The Japanese aren't as keen on getting wet as we Americans. Combine this with the harsher winters and it became apparent that something needed to be done to minimize how wet a guest would get. To do this, the Imagineers redesigned the logs so they repel water more efficiently and create less of a splash. You still get sprayed, but it's not nearly as intense.
I can't say that this Splash Mountain is any better or worse then its American cousins – just different. However, I do like the indoor queue. When it's hot and humid in Florida, I can't wait until I enter the "cave" section of the line for a little air conditioning.
The other attraction in Critter Country is the Beaver Brother's Explorer Canoes.
Long absent from Florida and Paris, but still going strong in California, this is the low-tech ride where guests get to do all of the work (with some help from the two cast members). You board at the far end of Critter Country and each canoe seats approximately 18 guests. You're given a paddle and asked to carefully take a seat.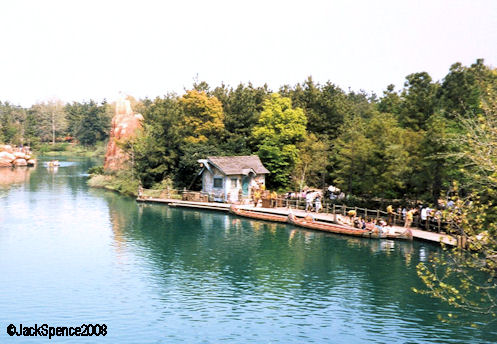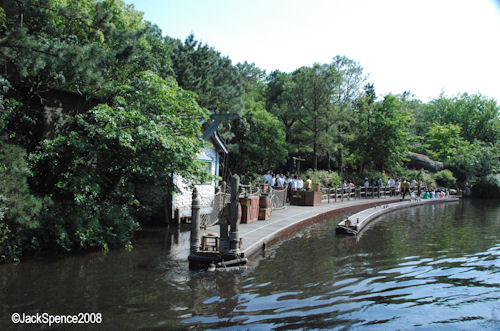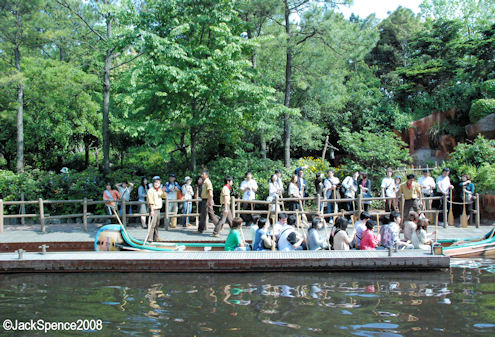 Soon after leaving the dock, you are given instructions on how to row.
From then on, it's a leisurely trip around Tom Sawyer Island.
You see the exact same sights as you do from the Mark Twain Riverboat, but it's a little different from this vantage point.
Something I think the decision-makers in Florida have forgotten is that low capacity attractions still add to the overall experience. Even if guests don't ride the canoes, they add to the atmosphere of the area. They are visually appealing to look at as they pass by. As I mentioned in my last blog, I spent 30 minutes just waving to the canoes as they sailed by the Lucky Nugget Café. Not every attraction needs to be an "E" ticket.
Near the Beaver Brother's Explorer Canoes is a restaurant called Rackety's Raccoon Saloon. This counter service eatery serves cookies, ice cream, and beverages. This is a great place to cool down after your "strenuous" trip around the Rivers of America.
The other place to grab a bite in Critter Country is Grandma Sara's Kitchen. Here, you order your food deep within Splash Mountain as the restaurant is located in a cave.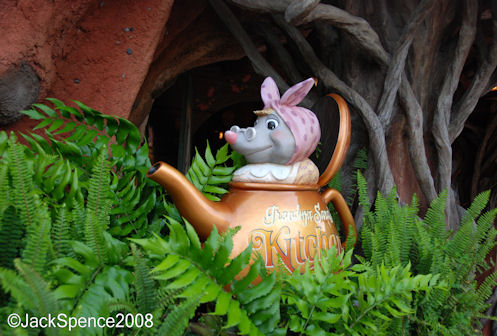 This is a cute spot with plenty of seating on two levels with additional tables outside. The interior looks exactly as if a sweet grandma mouse had decorated it.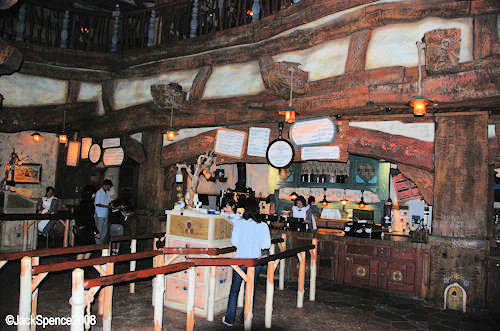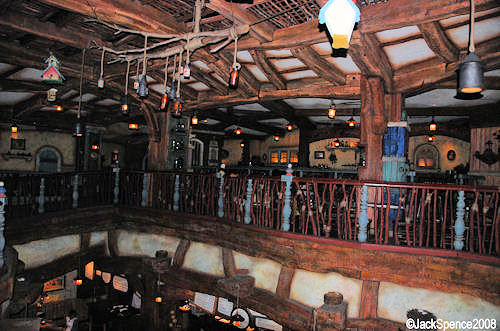 Even though Grandma Sara's Kitchen is a counter service restaurant, the food does not reflect this. Full entrees such as grilled chicken and beef stew are served along with salads and desserts. This is an enjoyable spot and unique among the Disney parks.
The Western River Railroad also skirts Critter Country. There are several wonderful spots to watch this train slowly pass by.
That's it for Critter Country. It's a small, but very cute land.
Here's one last picture looking back at Critter Country from Westernland.
Next stop, Fantasyland.