Here we go again, another set of pictures taken in January, 1972.
These first two pictures were taken of the Indy Speedway from the Skyway. In the first picture, look to the left and you can see the 20,000 Leagues building. And if you look toward the back of the picture, you can see the monorail and steam train roundhouse.
In this next picture, look toward the center. You can see the monorail spur that runs to the roundhouse. Also notice the construction trailers. A lot of work was still underway in those early months. And the lack of landscaping was apparent everywhere.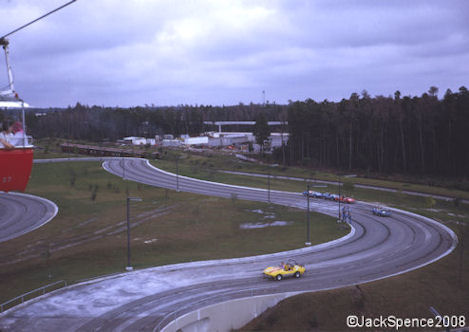 This picture was taken from the steam train looking over vacant land. This land would one day be occupied by Splash Mountain and Thunder Mountain.
This picture was also taken from the steam train, a little further down the tracks. Notice the "Cabin on Fire" on Tom Sawyer Island. Construction had not even begun on the guest portions of the island, but Disney made sure there was something to see while riding the Joe Fowler steamboat – not much, but something.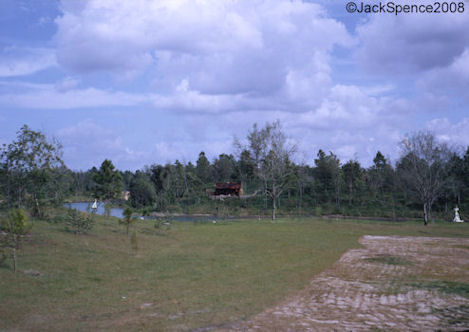 This final picture was taken from the Skyway in Fantasyland, looking across an unfinished Tom Sawyer Island. You can see the steam train in the background.