When to Go
Where to Stay
Ticket Information
Transportation
"Mini-mizing" Costs
Helpful Hints
Tips
For Families
For Guests without Children
ADD/ADHD
Autistic Spectrum
Disorders (ASD)
Dietary Needs
Vegetarian/Vegan
Epilepsy
Hearing
Medical Needs
Mobility
Motion Sensitivity
Service Animals
Size Concerns:
Visual Impairments
For International Visitors
Florida Residents
Other Resources
Video Captioning
Walt Disney World offers several different services for those with hearing impairments, one of which is the Video Captioning Device.
Caption-ready monitors have a "CC" symbol and can only be activated by remote control. These remote control Activators are available at Guest Relations inside all four Theme Parks and require a $25 refundable deposit (must return item on the same day for refund). Handheld captioning receivers also contain an Activator.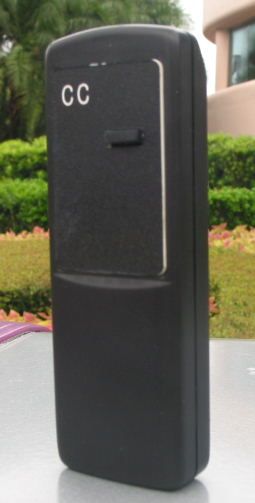 **********
Assistive Listening systems are operating at:
MAGIC KINGDOM
Monster's Inc. Laugh Floor (pre-show only)
Stitch's Great Escape
Walt Disney's Carousel of Progress (pre-show only)
Epcot
The Land: Soarin' (pre-show only)
Innoventions (certain attractions)
Mission: SPACE
Test Track: Briefing Room pre-show
Disney's Hollywood Studios
Backlot Tour (queue ramp and prop warehouse only)
Muppet*Vision 3D (pre-show only)
Playhouse Disney - Live On Stage! (queue only)
Star Tours (Boarding area only)
"The Twilight Zone Tower of Terror™" (pre-show only)
Disney's Animal Kingdom Theme Park
Rafiki's Planet Watch: Look In Labs
DINOSAUR (pre-show only)
Kilimanjaro Safaris (pre-show only)
Last Updated 8/2008