The Walt Disney World Time Capsule That Never Was

By Jim Korkis

Disney Historian Jim Korkis goes up into his imaginary attic to rummage around his archives and often stumbles across an unusual story about Walt Disney World. Those who have met me know that I take real joy in talking about Walt Disney.
One of the hardest things for me over the decades is having someone tell me a great story and then immediately make me promise never to tell the story because they intend to use it in a book that they are going to write some day. My frustration comes from the fact that the book never gets written.
Over a decade and a half ago, Disney executive Ron Heminger made me promise not to tell all the stories he shared with me. Heminger began his Disney career in 1955 as one of the dancers at the Indian village in Frontierland where his father was a chief. He worked his way up into managerial roles, finishing out his decades with Disney working at Epcot which is where I first encountered him.
While he freely told terrific stories to those of us interested in listening, he warned each of us that he was going to write a book about his experiences and didn't want any of us telling some of the great stories before the book came out.
He had boxes and boxes of 8mm home movies, memos, memorabilia and more that he had gathered in half a century to use as a resource. There is no indication he ever started writing his book. He disappeared and is supposedly happily living in a trailer somewhere out West where even his closet friends and family members have not been able to locate him.
Some of Heminger's stories were about the building of the Magic Kingdom. Since Coors Beers was only available on the West Coast and it was a favorite of some of the California people working on the Magic Kingdom in Florida, they arranged for it to be shipped out in boxes from the West Coast marked as equipment for the Peter Pan's Flight attraction.
"Yeah, Ron was right," Disney Legend Bill "Sully" Sullivan who was also there at the building of Magic Kingdom told me with a laugh. "This guy brought out Coors Beer in boxes marked 'small tools and parts.' He almost got fired because he had used company trucks. We also had things like refried beans shipped out so we could have good Mexican food. Ron took that package that the company offered years ago and he is now in some double wide trailer in Colorado or somewhere. He was half-Sioux, you know."
One of my favorite Heminger stories is about the Walt Disney World Time Capsule That Never Was. Several years after Magic Kingdom opened in 1971, he was walking with his supervisor through the theme park and reminiscing about the frantic time of opening the place on time.
"One of the things I really regret is that we never did the time capsule," Heminger shared. "We prepared the spot but just ran out of time."
His supervisor, who was not there in those months of construction, laughed and told him that it was just an urban legend and that there were never any plans for a time capsule.
Heminger knew better and insisted that it was true and that a place had been prepared at Cinderella Castle. The discussion started to escalate and Heminger finally told the supervisor to meet him at Cinderella Castle a few hours after park closing, after the guests and maintenance staff were not there.
When the park closed, Heminger and one of his cohorts went to the Pirates of the Caribbean attraction and took a full skeleton. Then they went to Cinderella Castle and carefully removed a plaque. There was a hollowed-out hole behind the plaque. It was clear that a space had indeed been prepared for something. They dressed the skeleton in a WED (Walt Disney Imagineering) hard hat and vest, stuffed it into the opening and then replaced the plaque.
Later that evening, Heminger met his supervisor and gave him a flashlight. With some theatrical difficulty, Heminger removed the plaque while he told how things were so hectic in the final days of building the Magic Kingdom that they basically spent their energy during the last few days just making sure everything was covered up for the guests until they could get to it again.
The supervisor was surprised to see a wide hole hidden behind the plaque. Turning on the flashlight, he curiously stuck his head deep inside and peered below".where he saw the supposed remains of a hapless WED employee inadvertently trapped and forgotten for years. I am sure the readers of this column can imagine the reaction much more effectively than I could ever describe it.
I hope Ron, wherever he is, gets a laugh out of this story and forgives me for sharing it in hopes that it will motivate him to start writing that book about his time at Disneyland and Walt Disney World because his stories were great.
RELATED INFORMATION AND LINKS
Disney Historian Jim Korkis goes up into his imaginary attic to rummage around his archives and often stumbles across an unusual story about Walt Disney World. Those who have met me know that I take real joy in talking about Walt Disney.
====================
Check out Jim's other "From the Attic" Blogs
Full features from the Walt Disney World Chronicles series by Jim Korkis can be found in the AllEars® Archives: /ae/archives.htm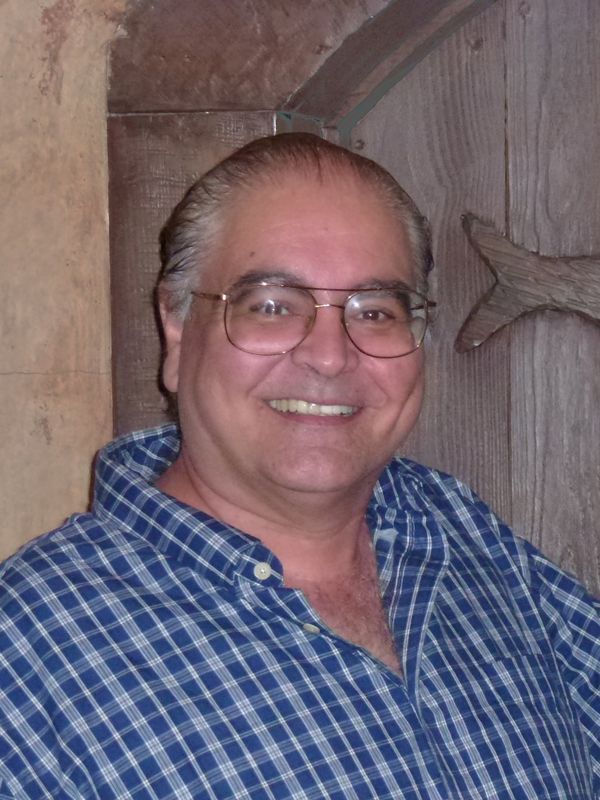 ABOUT THE AUTHOR:
Jim Korkis is an internationally respected Disney Historian who has written hundreds of articles about all things Disney for more than three decades. As a former Walt Disney World cast member, his skills and historical knowledge were utilized by Disney Entertainment, Imagineering, Disney Design Group, Yellow Shoes Marketing, Disney Cruise Line, Disney Feature Animation Florida, Disney Institute, WDW Travel Company, Disney Vacation Club and many other departments.
He is the author of three new books, available in both paperback and Kindle versions on Amazon.com:
The Book of Mouse: A Celebration of Walt Disney's Mickey Mouse
Who's Afraid of the Song of the South
"The REVISED Vault of Walt":