This was Challenge #51: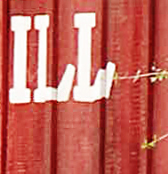 And here's the answer:


Copyright © 2008 Barrie Brewer, Nikon D50, 18-200VR, 1/80s shutter, f5.6
Tom Sawyer's Island is a great place to take a little breather from all the hectic activity in the rest of the Magic Kingdom. Did you know that the gears inside Harper's Mill creak to the tune of Down by the Old Mill Stream? There's Tom's raft resting on the shore in front of the mill. I wonder what he's up to.
Trygve Cumpston was the first to send in the correct answer this week! Congratulations to Trygve and all the readers who got the answer right: Sharon Pierce, Sharon Pierce, Angie Young, Jaclyn Koller, Theresa Rucando, Ed Aleszczyk, Bryan Timko, Alex Karr, Holley Blyler, Emily Rennie, John Dupre, John Agnew, John Dawes, Chris Bertelmann, Dylan Weidner, Belicia Dawson, Scott Cullen, Krystal Thomas, Jen Cox, Heather Young, David And Melissa Lizewski, Charles Wright, Zoe Cullen, Kayleigh Dawson, Neil Taylor, Andrew Michuda, Kendall Huffman, Jennifer Tremley, Denise, Brad Weaver, Frank F. Fincken Iii, Bonnie Smith, Terri Thornton, Angela Brown, Kelly Jean Clarkson, Hillary W, Emma Poprock, Michelle Thompson, Rick Shea, Melina Hillis, Jessica Reed, Regina Reed, Fred Williams, Shannon Milair, Amy Lucas, Brian Haas, Patty Lue Roosa, Sharon Dale, Tim Rachuba, Leah Rollins, Gary E Genteman, Dan, Cara Richards, Jennifer Schwing, Amy Miller, Paul Ignudo, Jr., Cameron Lange, Garland Cox, Mike Kaczanowski, Amanda Campbell, Tim Sayler, Liz Moreau, Alicia Henderson, Chip Vermette, Evelyn Cowdell, Anne Hainsworth, Barclay Bakkum, Matt Naldzin, Heather Coursen, Wendy Kinkade, Allison Dibiase, Suzanne Brown, Jill, Wayne Haney, Ed Charbonnet, Sarah Haas, Lee Anastasi, Scott Button and Scott Button. Each of you were entered in the September winners' drawing.
An honorable mention goes to Zack Dameron for the most creative wrong answer of the week – thanks for the laugh Zack!
_______________________________________________________________________
Challenge #52: Where in the world is this?

Do you know? Do you have a guess? Send in your answer, before the end of the day on Thursday, September 11, by clicking HERE!
_______________________________________________________________________
Everyone who sends in a correct answer to a Where in the World Challenge this month will be entered in a drawing at the end of the month for some special AllEars® goodies and a cool Disney book!