Mini-mizing the Mouse Revisited: Money-Saving Tips
Complied by
Debra Martin Koma
AllEars® Editor
Feature Article
This article appeared in the May 14, 2019 Issue #1025 of ALL EARS® (ISSN: 1533-0753)
Editor's Note: This story/information was accurate when it was published. Please be sure to confirm all current rates, information and other details before planning your trip.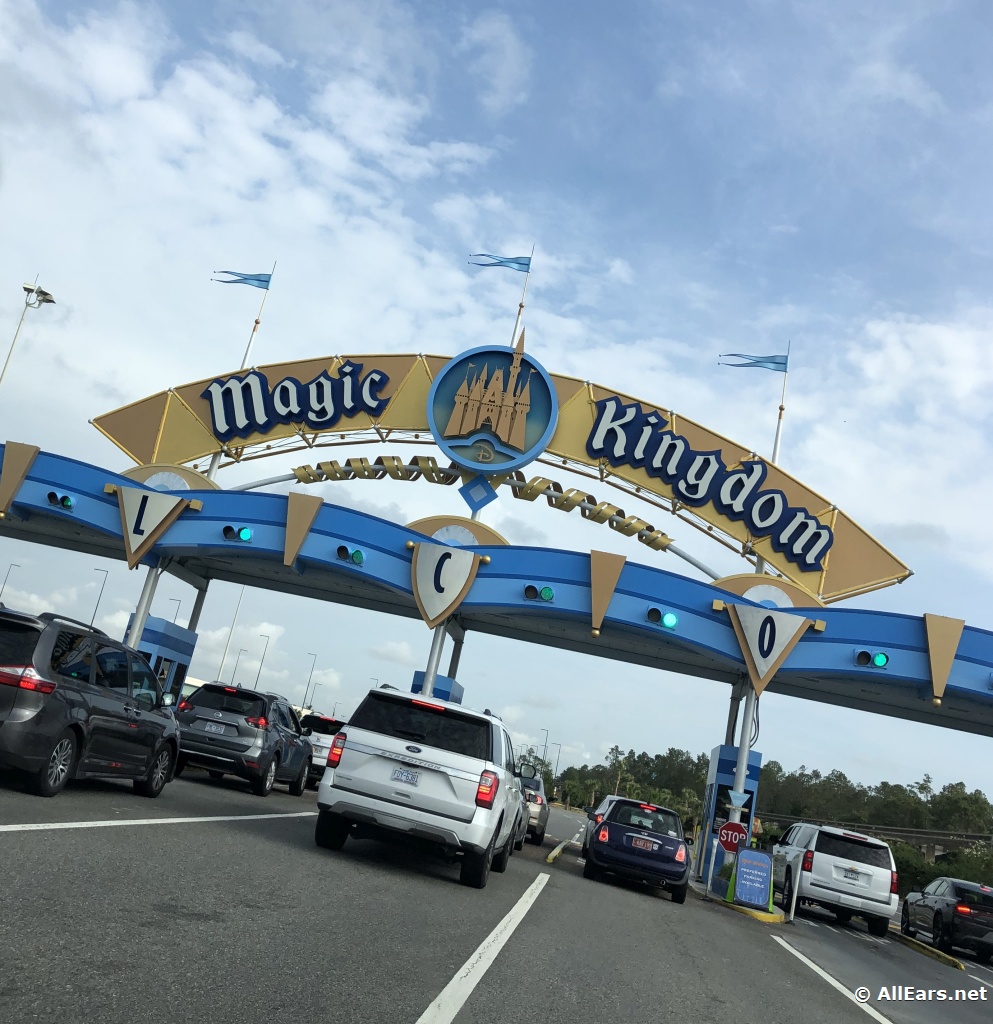 We know it — a Disney vacation is not an inexpensive venture. We are always looking for ways to make it more affordable and save money before, during and even after the vacation, when you're planning for your next visit to the Mouse.
We have an extensive Tips Database — little nuggets of wisdom we've gathered from experience and from our readers over years. We share some tips weekly, but in this issue we're going to do a gigantic brain dump and offer you lots of little ideas that will hopefully help you save BIG.
Get your pencils ready to take notes!
====================
FOOD AND BEVERAGE
====================
One of the biggest expenses of a Walt Disney World trip (after you pay for accommodations, transportation and tickets, of course!) is FOOD. Over the years, so many of you have suggested that a great way to save is to "BYO" – that is, bring your own food and drinks. Here are just a few of the many variations on this theme:
Jan G.: We bring breakfast food with us and eat in our hotel room. Our usual assortment is instant oatmeal, granola bars, oranges, apples or bananas, bagels and cream cheese and orange juice. Everyone gets what they want and it saves LOTS of money and time in the mornings when we are anxious to get into the parks. We take some sort of snack with us to eat while in the long lines and we usually have snacks in the room for the evening — pretzels or cookies. We have used this method of saving a few dollars while still eating well while at Disney. For a family who wants to eat three full meals a day or big "sit-down" meals this wouldn't work, but it is perfect for us!
Tina S.: My favorite money-saving tip is to save on breakfast. We pack paper bowls, plastic silverware, cups, cereal, bagels, Pop-tarts and bottled water. (You will then have room in your suitcase for souvenirs.) You can pick up milk and OJ at a resort shop.
Moira: I think that most people would agree that the water from the drinking fountains at Walt Disney World is barely drinkable. However, with the heat and humidity there you need to stay hydrated. Since I think the bottled water is too expensive I bring a refillable bottle to fill at the fountains. To make it taste all right I add a powdered drink mix. They come in single serving sizes, so just throw a few in your bag so you always have them.
Hilary H.: 1. Bring your own coffee and, if your resort room doesn't have a coffee maker, a cheap coffee maker. 2. Bring breakfast and snacks foods with you and enjoy them in your room. Some good cheese, olives, crackers and wine can be a wonderful and romantic way to end the day or a nice interlude between park time and dinner. 3. Bring your own alcohol rather than having a nightcap (or a morning Bloody Mary! it is vacation, after all) at the hotel bar. Because we fly to Florida, we often stop for supplies at a grocery store before arriving at the resort.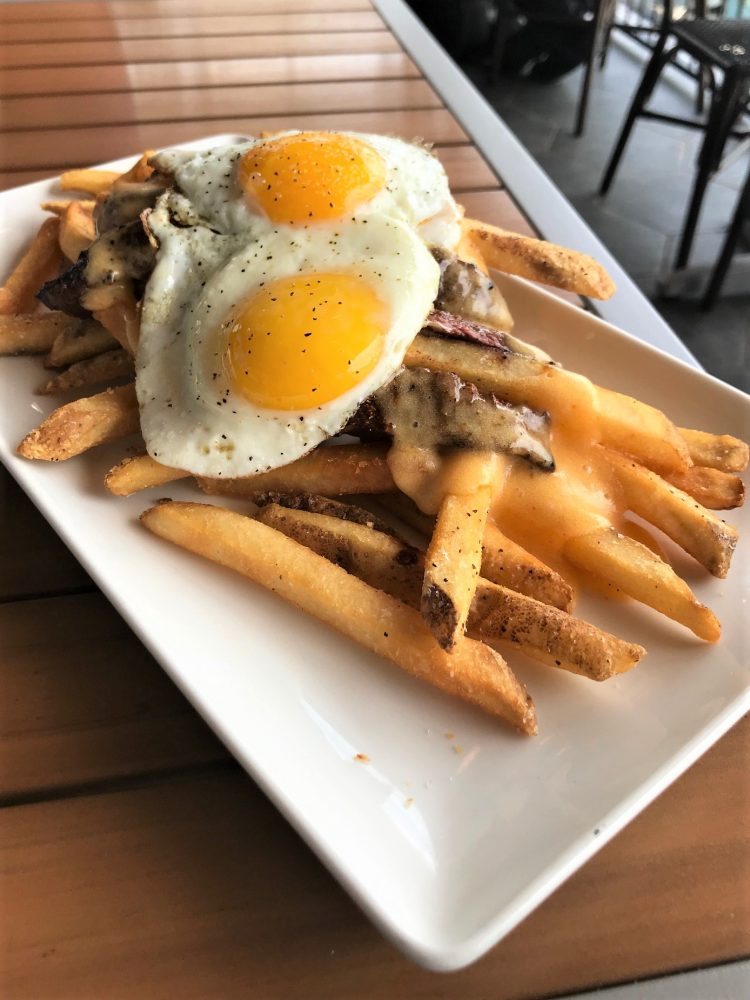 ====================
DINING PLAN
====================
Another way to save on food is to take advantage of the various Disney Dining Plans. Needless to say, if you can time your visit to coincide with a time that Disney is offering the FREE Dining Plan, you save even more. Here are some tips for optimizing the Dining Plans:
Fran: We used the basic Disney Dining Plan this trip. After having a quick-service lunch the first day, we decided we didn't need the dessert that came with our meal. If we were in a place such as Sunshine Seasons, we chose a muffin for our dessert, bagged it up with napkins, forks, and knives and saved it to have for our next morning's breakfast along with a cup of tea we could get with our resort mug. Voila – free breakfast.
Dianne S.: It's great to go during the "Free Dining Plan." We have not changed our eating habits, only the amount of money we spend. We use the counter service credit for lunch time and then have a nice sit-down dinner (with the table service credit). I find that paying for the meal plan is still a good savings.
Jodi: We have found the dining plan is a money-saver and we do not travel to Disney without it. We just returned from a trip and tried the counter service dining plan and enjoyed it just as much, if not more than, the sit-down dinners. Also, trade in those left-over snacks for some take-home magic!
Jennifer K.: We saved more than $400 by using the Deluxe Dining Plan. We scoured AllEars.Net menus to find which restaurants had food our children would eat and how much each meal would cost with tax and tip. Then we figured out the cost of the plan for two adults and two children, and it was definitely worth it, knowing approximately how much to allot for tips. This can be done with any of the plans, and then meals are paid for ahead of time.
====================
OTHER FOOD/
BEVERAGE TIPS
====================
Josh O.: Eat at buffets to maximize your value for the cost. This is especially true for the breakfast/lunch time. If you time your ADR (advance dining reservation) so that they change out the breakfast menu for the lunch menu during the course of your meal, you basically get two meals in one, and you can satisfy the heartiest appetite.
Jeremy H.: My wife and I split an entree at table service restaurants. The portion sizes are usually more than one person can handle (or should handle anyway). Our server at the Sci-Fi Dine In split a milkshake for our 3- and 4-year-old daughters to share also.
Kelly: If you have small children, bring some resealable sandwich bags with you to the parks. Kids never eat all of their food. Order grapes or carrots and you can save them for a snack later in the day.
====================
SOUVENIRS/
ACTIVITIES
====================
Hilary S.: Come up with a souvenir budget and stick to it. On my last solo trip to the World, I gave myself a $50 souvenir budget — it was a fun challenge to stick to the budget and find great stuff. In fact, I had souvenir money left over! (If you've been several times, you might consider a trip taken without purchasing souvenirs.) Or, skip the extras, like PhotoPass photos, spa treatments, special tours, etc. I would always prefer to go all-out, but I find a trip to Disney on a budget is better than no trip to Disney at all!
Kelly R.: An alternative to face-painting are the temporary tattoos sold at stands throughout the parks. There are a ton of designs and characters to choose from and they are a cheaper alternative to the face-painting and other experiences like Bibbidi Bobbidi Boutique and hair wraps. Plus, with care, the tattoos can last well over a week instead of washing off in one day.
Valerie R.: You can usually pick up a whole tube of glow necklaces or bracelets for a few dollars at local craft stores. I bring it into the park then, when we are waiting for the parade, there is less temptation to buy something from those very appealing carts full of light-up merchandise.
Josh: Since your best souvenirs will be your memories anyway, go cheap on the ones you buy. You can collect postcards or pressed pennies for a fraction of the cost of most souvenirs for sale in the gift shops.
Lori E.: I saw that I could get a great welcome gift in my room if I order it through the Disney Florist, but they are so expensive, so I am improvising. I have already purchased (on clearance) an autograph book and pen, Disney t-shirts, a photo album, Mickey ears, a Lightning McQueen lanyard with several trading pins (I only paid $1 each for them on eBay) and a few other surprises I have picked up along the way. I will be shipping this box to my resort (in a Disney.com box) with a note to my son from Mickey Mouse. My son won't care that the room isn't decorated with everything laid out on the bed. I think the box full of surprises from Mickey will be just as exciting to receive upon arrival. The total amount I've spent on everything is less than $50 (plus ground shipping to the resort). Compared to the Disney Florist packages, this is a bargain! Also, I don't need to worry about buying these items at a premium while I'm at Disney.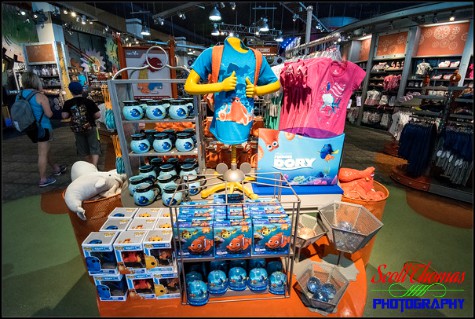 Angela M.: To save on impulse souvenir purchases shop online and at your local Disney Store ahead of time. I pack a new Mickey item for each child in our luggage and they wake up to a gift left by Tinker Bell, Mickey Mouse, etc. Throw on some glitter and they'll definitely believe the fairies were there. Trading pin sets can also be purchased this way and save you a ton of money.
Susan S.: My girls really wanted to do the Bibbidi Bobbidi Boutique on our last trip to WDW, however with two of them the cost was just too high. Instead, before our trip I purchased sparkle hair spray from Wal-Mart in silver and a can of pink coloring spray and brought a small curling iron. While at World of Disney I purchased two of the small crowns. On the day we were going to our Princess breakfast, I got up early, curled and styled their hair in "up-do's" sprayed with sparkles and color and put in the crowns. They looked just as beautiful as the girls from the BBB and got just as many compliments at a fraction of the cost. They still had their special day, we just did it on a budget and since the crowns were the same ones used at BBB, no one knew the difference!
====================
LOOK FOR THE
FREEBIES
AND DISCOUNTS
====================
Michele M.: There is stuff that you can do at Disney that costs no money such as viewing the Electric Water Pageant, participating in Chip N' Dale's campfire sing-along at Fort Wilderness and watching the movie afterwards and going to Disney Springs just for the atmosphere (fun fountains, entertainment).
Lisa Conley: There are many "kids eat free" days at restaurants in the area. Disney Springs and the Boardwalk provide free entertainment. You can get free souvenirs, if you do your research.
Debbie W.: With an annual pass, you get discounts on WDW hotels and on dining in certain WDW restaurants (always ask at each restaurant for the annual pass discount).
Hilary S.: Seek out free evening entertainment. There are plenty of watering holes that have a band or piano player — you don't have to hit a place with a cover charge. For example, we've had a lot of fun at the bar at Port Orleans French Quarter without paying a cover charge. Another great option is the Belle Vue Room at the Boardwalk Inn. They often play old radio shows and have board games available.
====================
STAY OFF-PROPERTY
====================
Lisa C.: Stay off property. You spend most of your days at the park, so does it really matter where you sleep? You can get a great deal in the Disney Springs area or somewhere in Kissimmee and have a larger room, maybe even free breakfast. Or vacation with another family and rent a condo or vacation home. It will split your costs in half and you will have more amenities than at a hotel (washer, dryer, fridge, stove). It will also save on money if you bring food and cook your own meals.
====================
CUT
CHILD CARE COSTS
====================
Angela M.: To save on baby items and checked baggage, ship a box to your resort ahead of time with diapers, wipes, formula, etc. (freeing up the need to check another paid bag). Be aware, though, that Disney hotels will charge you to accept a package on your behalf.
Joy C.: Stroller rental prices have become outrageous at WDW, and they are way too small for bigger kids! Our solution was to purchase a new stroller that fit our family here at home and sell it when we returned.
==============================
FINDING "FREE" MONEY
==============================
Amy W.: To save "free" money before going to Disney, I use my Disney Rewards Visa instead of my debit card. I charge everything I possibly can, write the charges in my checkbook just like I would my debit card, and pay the bill off each month. For our upcoming trip, I have $700 in free money that I can use for meals, room charges, etc. It's a little bit of work but it sure pays off in the end!
Laura F.: Throughout the year make all your purchases on an airlines credit card, rewards card, or no-hassle miles card. I'm talking about your food shopping, gas, everything. This year we're traveling from the Northeast to Orlando by air (four of us) for $20 total because we were able to cash in the miles we accrued. Depending on your card's program you can get rewards certificates for dining, etc., also. Just remember to set aside the money you would have used at the supermarket or wherever to pay the bill at the end of the month.
Debbie R.: My "Dear Hubby" and I each take $50 allowance each week. I started to put whatever was left from the previous week's $50 in an envelope. Knowing that I was going to hide this money away in seven days helped me to be more aware of my spending throughout the week. Between November and April, I was able to stash away $600 cash for the trip we took last month. I've already started a new envelope for future vacations because this was such an easy way to save money.
Elaine: We save our change. At the end of every night we empty all the change out of our pockets into our special "Disney" jar. We also toss in any $1 bills. Also, our tax return always goes straight to travel, no matter what. Since we know we will spend it if we just put it in the bank, I buy Disney gift cards for the amount of the tax return. This way we have the money for Disney and we don't spend it on other things.
==============================
PLANNING AHEAD
==============================
JK: When planning for The World we always leave a three-day window at the beginning and end of our trip, allowing us to check for the lowest airline rates before we book. We look at airports within a 1-1/2 hour driving distance from home to get the best airfare and always leave and return during the week rather than weekends to lower the rates. You might be surprised at the smaller airports that have direct as well as less expensive flights, as well as lower parking expenses. Also try to book an early morning flight to Disney allowing you to spend more time there. The same goes for your trip home — book a late flight and have a late lunch/early dinner on your last day before heading to the airport. We always get asked by family and friends how can we afford to stay 10 days instead of seven but with proper planning and knowing a few tricks you too can become a "Disney Weasel" (my bride's name when planning our trip) and beat the Mouse for an extended stay!
Hilary S.: Find the best hotel deal. This often means going off-season; we've gotten excellent rates at moderate Disney resorts by not traveling over major holidays and/or in the summer. If you are lucky enough to have an annual pass, you'll get even better discounts.
DS: Only purchase things once. We repack the light-up toys we bought a few years ago. Same with the water bottle lanyards, pin lanyards, etc. Anything that you will repeatedly need each year, SAVE IT. We have a small container that is decorated as the "Disney Box." Since we drive to WDW, it goes with us every year. As soon as we get home, the autograph books, lanyards, light-up toys, etc. go in the box for the next trip. Taped to the underside of the lid is a list that I start replenishing with the very next grocery trip. I choose one or two things each trip, that way it doesn't eat into our budget (extra batteries, rain ponchos, refills for the first aid kit, and snacks closer to the trip).
==============================
MISCELLANEOUS
==============================
Cecilia D.: Pack everything in a carry-on. It can be done. We did it this past spring and saved $90 baggage fees. I used this money to purchase stuff at Disney World. Most airlines allow one carry-on per person. If you do your packing right you should be able to fit a lot in.
Traci: I know this requires money up front — We bought a DVC membership. You get free parking when you stay on property. Plus having the kitchen you can cook to save money (although we think the dining plan is a great deal and saves some worry).
Adele C.: To help our monthly saving we've cut eating out down to once a week, and even then we usually get carry-out, which saves on beverages and tip.
Justine F.: Always ask about discounts. Discounts for room reservations, dining, park tickets and tours are sometimes offered for AAA members, military, senior citizens, Disney Visa card holders, and Florida residents. It's always worth asking!
That's a boatload of money-saving tips for you! Remember you can find these tips and more in our Searchable Database of Reader Tips!
============
RELATED LINKS
============
Summary of Discounts (with printable PDF files)