Batuu Bound! Star Wars:Galaxy's Edge at Disneyland is Now Open!
by
AllEars.net Team
Feature Article
This article appeared in the June 4, 2019 Issue #1028 of ALL EARS® (ISSN: 1533-0753)
Editor's Note: This story/information was accurate when it was published. Please be sure to confirm all current rates, information and other details before planning your trip.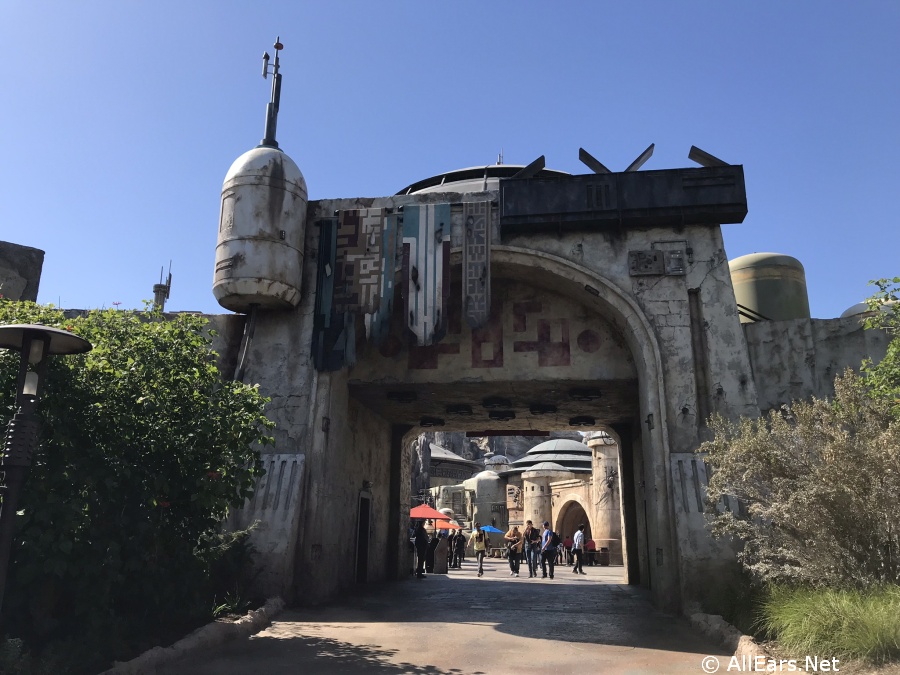 If you are any sort of Disney fan — whether casual or enthusiastic — you are aware that Star Wars: Galaxy's Edge opened in Disneyland this past Friday, May 31, with a dedication and some media sneak previews a few days earlier. Like most Disney websites, much of our coverage this past week has been dedicated to sharing details on this long-awaited, brand-new world. We thought we'd gather together all of the many articles we published this week here in one spot to give you an overview of the various aspects of Star Wars: Galaxy's Edge.
The Dedication of Star Wars: Galaxy's Edge
We have a full recap (including photos) of the dedication ceremony, hosted by Disney CEO Bob Iger, accompanied by Star Wars creator George Lucas, the Last Jedi Mark Hamill (Luke Skywalker), and scoundrels Billy Dee Williams (the original Lando Calrissian) and — surprise! — Harrison Ford (Han Solo)!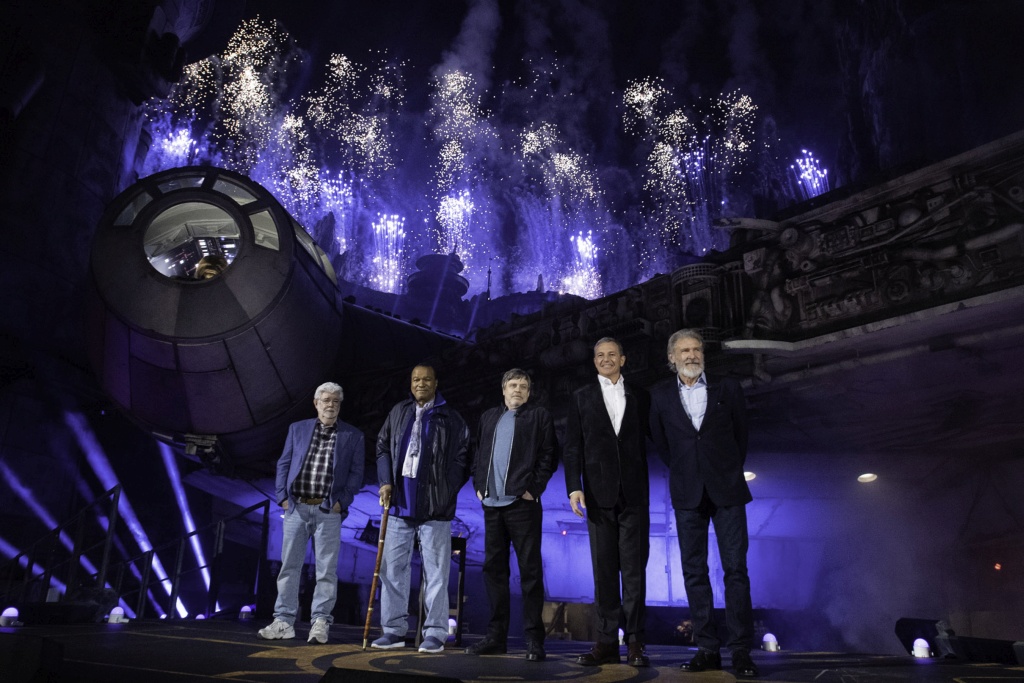 Before You Go
If you were lucky enough to get a reservation for Disneyland's Star Wars: Galaxy's Edge, we have some tips to share with you to make your visit go smoothly. Get all the info you need here!
Get the Lay of the Land
Explore Star Wars: Galaxy's Edge with Us in this post that was updated with photos and information straight from the planet of Batuu as we happened upon it.
And since we've been to Batuu, be sure to check out our top Top 10 MUST-DOs as you get started.
The Main Attraction – Millennium Falcon: Smugglers Run
You can find out everything you need to know here about the first attraction to open in the new land, Millennium Falcon: Smugglers Run. (Star Wars: Rise of the Resistance is set to open sometime later this fall.) Warning: We walk through the entire attraction, so there are MAJOR SPOILERS included!
You can also take a Video Tour of Millennium Falcon: Smugglers Run with a Disney Imagineer.
Where and What to Eat at Galaxy's Edge
The food and drinks inside of Star Wars: Galaxy's Edge at Disneyland are going to be out of this world. And to get you prepared for filling your tummies while on the planet of Batuu, Disney has released a few helpful tips.
There's lots of excitement surrounding the ALL-NEW Oga's Cantina. Take a first look at DJ Rex on deck and all the drinks that abound at Oga's Cantina!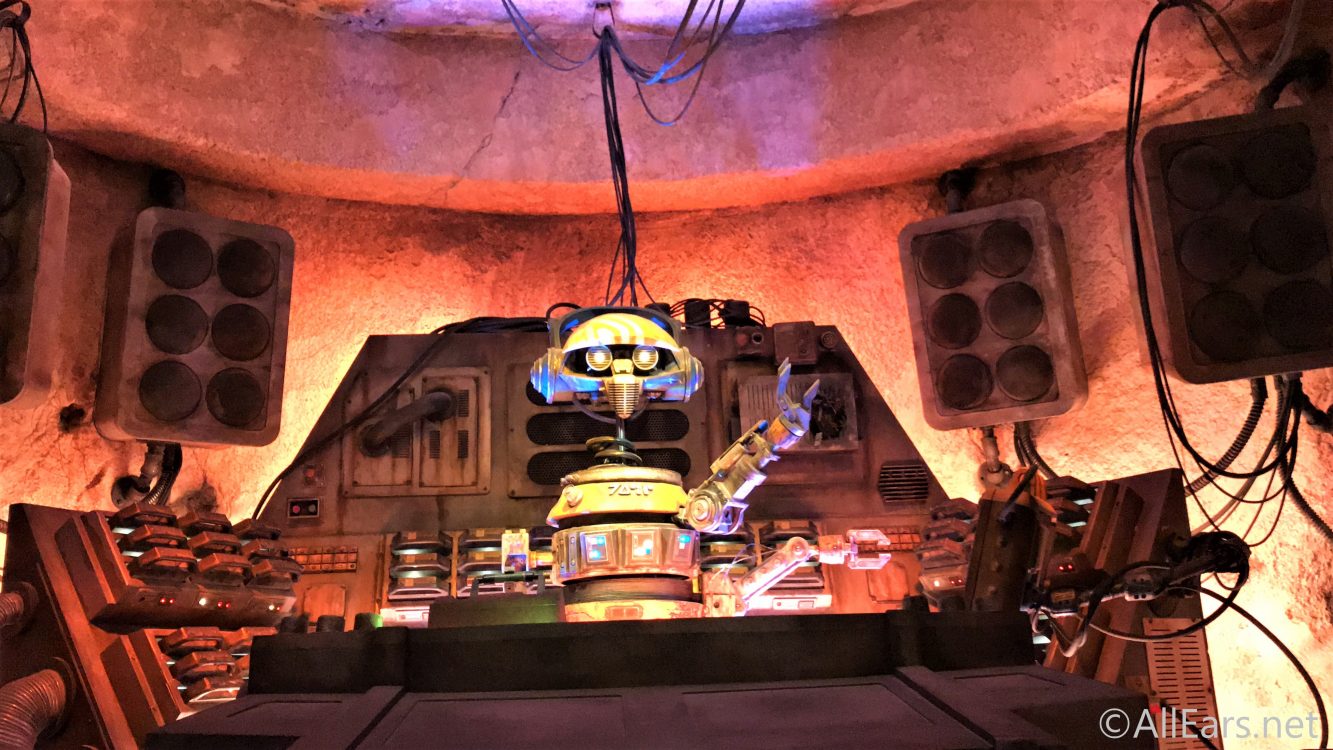 If you just want to snack, you can grab a quick galactic bite at a few snack places, like Kat Saka's Kettle and the Milk Stand. Read about the Blue Milk and Outpost Mix here. And don't forget, there's a collectible Star Wars: Galaxy's Edge Popcorn Bucket Now Available!
But if you need something a little more substantial to eat, there are two places you can stop: Ronto Roasters and Docking Bay 7 Food and Cargo. Here's our initial take on these two dining establishments: Try Tip Yip, Ronto and More at Docking Bay 7 and Ronto Roasters.
Docking Bay 7 Food and Cargo will also have a good list of Allergy-Friendly Menu Items.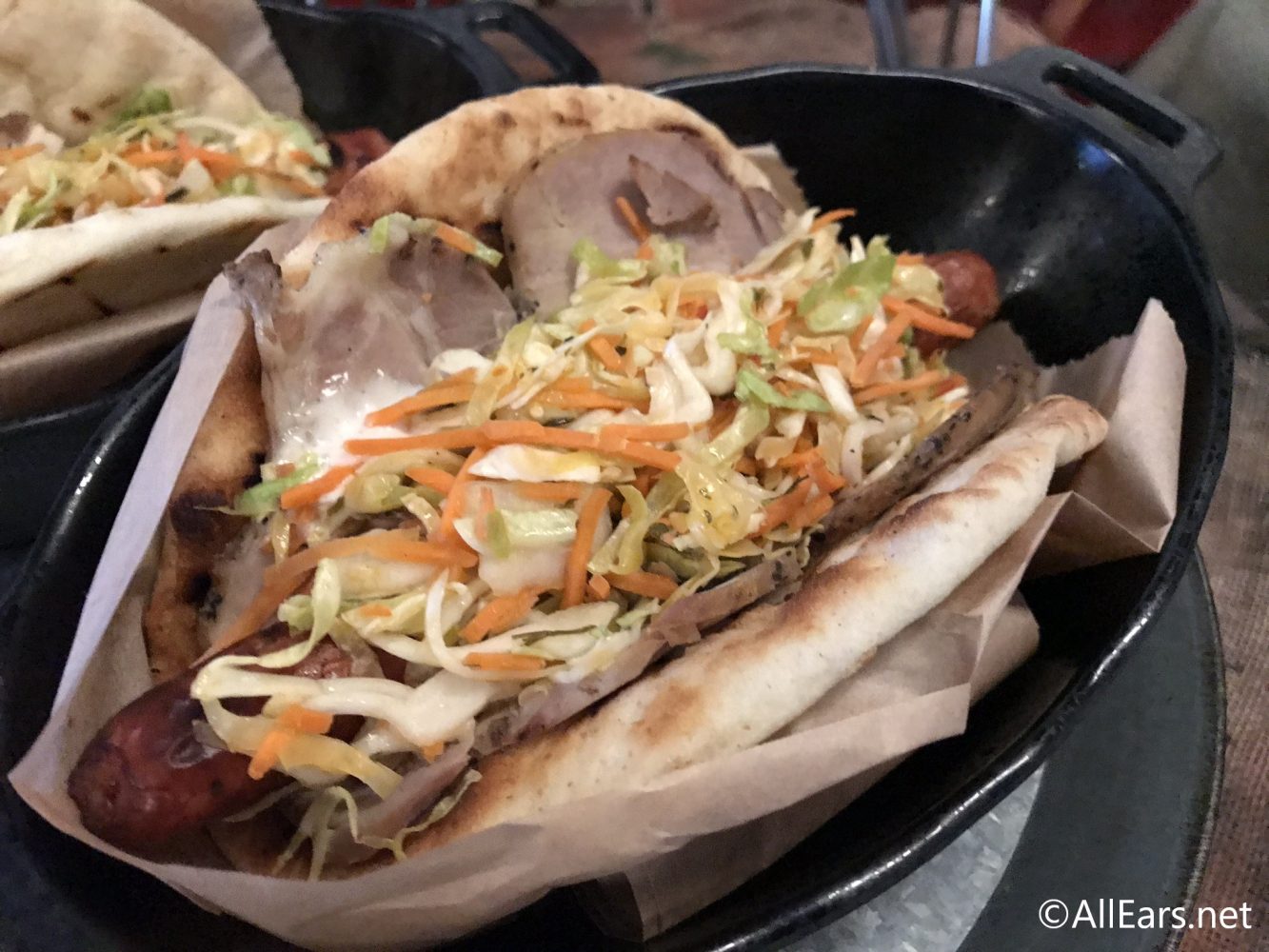 What to Do at Galaxy's Edge
Most Jedis will want to head to Savi's Workshop to build their own lightsaber. Waits will be lengthy; we walk you through the entire $200 process.
Also, you can BUILD the Droid you've been looking for at the Droid Depot.
Don't forget to use your Play Disney Parks App while you're in Galaxy's Edge. It becomes your Datapad and performs translation, scanning and other functions. This is what scanning cargo with your Datapad looks like.
What to Buy
There will also be tons to BUY when visiting Star Wars: Galaxy's Edge. There are a LOT of new shops, so many that it can be overwhelming! Here are our Top 10 favorite souvenirs in Galaxy's Edge — it was hard to choose just 10!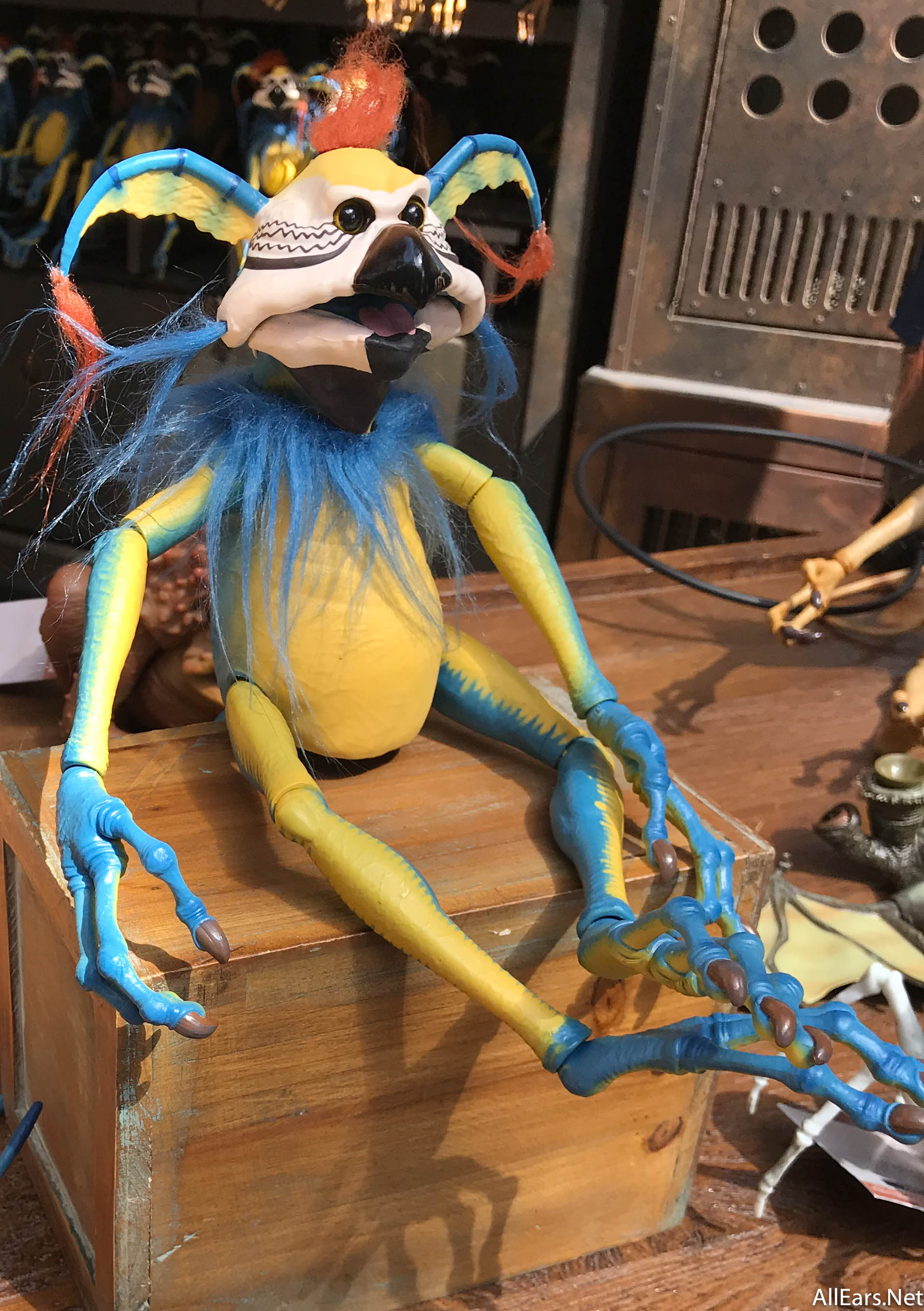 Find out where else you can spend your Galactic Credits around Star Wars: Galaxy's Edge here, from toys to games to apparel and housewares — these shops have everything!
Don't miss Dok-Ondar's Den of Antiquities. We have all the details on this unique shop and its unusual proprietor here.
Extras
Once you feel like you have a handle on everything there is to see, do, eat and buy at Galaxy's Edge, dig a little deeper and have a little more fun with some of our insider tips:
— Check out these 7 Secrets and Hidden Details in Star Wars: Galaxy's Edge.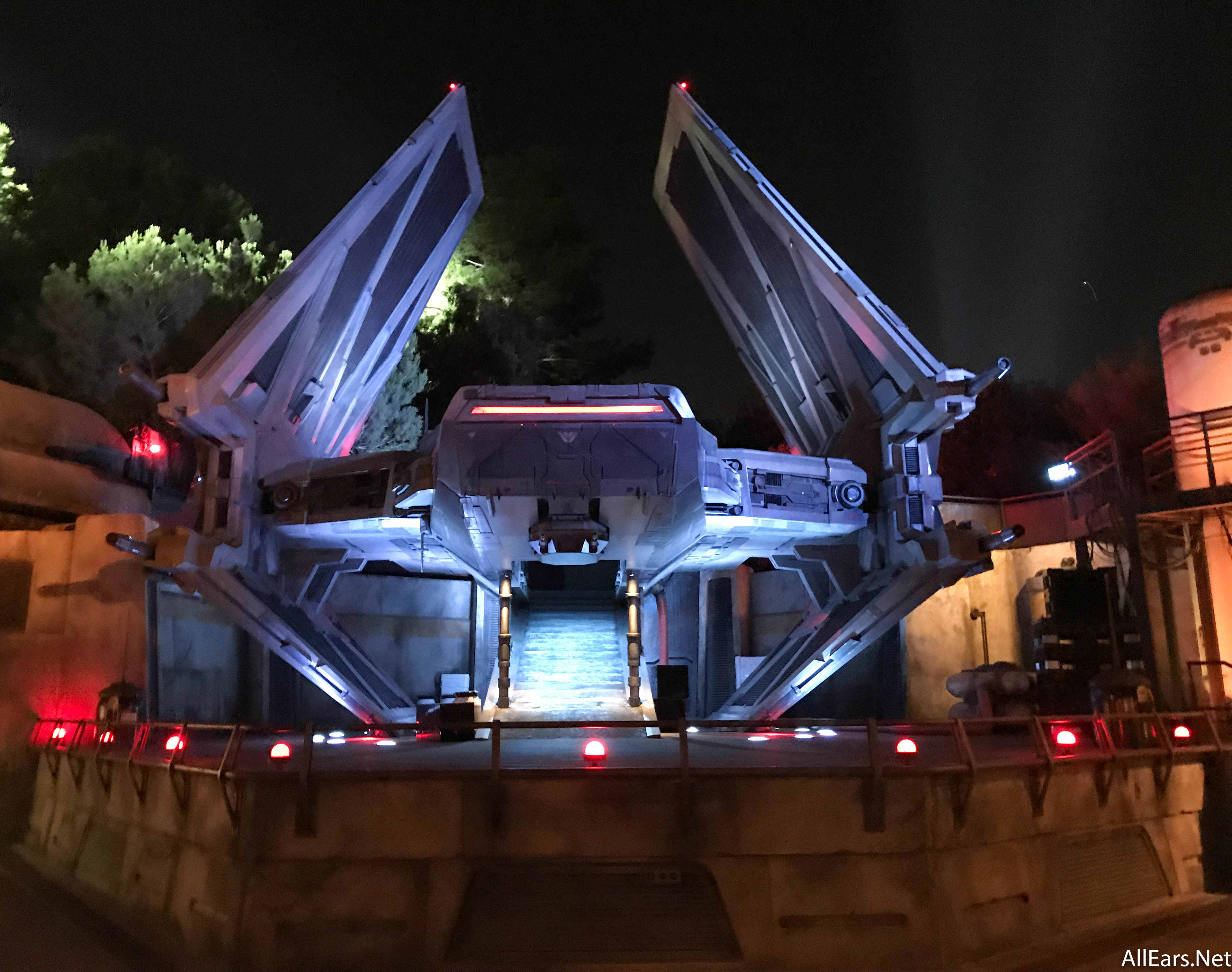 — We have your photos covered with a list of our favorite Star Wars quotes. These are the Best Instagram Captions for Your Trip to Star Wars: Galaxy's Edge!
— With a whole new land comes all new Instagrammable photo locations! Check our list for the 8 Most Insta-worthy Photos in Star Wars: Galaxy's Edge!
Finally, if you'd like to read a first-hand report of what a visit to Star Wars: Galaxy's Edge is like for an individual who isn't staying at a Disney hotel, read Jeanine Yamanaka's account of what the First Night at Star Wars: Galaxy's Edge in Disneyland Was REALLY Like.
We hope we've covered all the aspects of Star Wars: Galaxy's Edge that you were hoping to read about — as well as some you didn't expect. We'll now revert to our regularly scheduled programming… until we do it all over again when Galaxy's Edge opens on August 29 at Walt Disney World's Hollywood Studios!