It's the holiday season!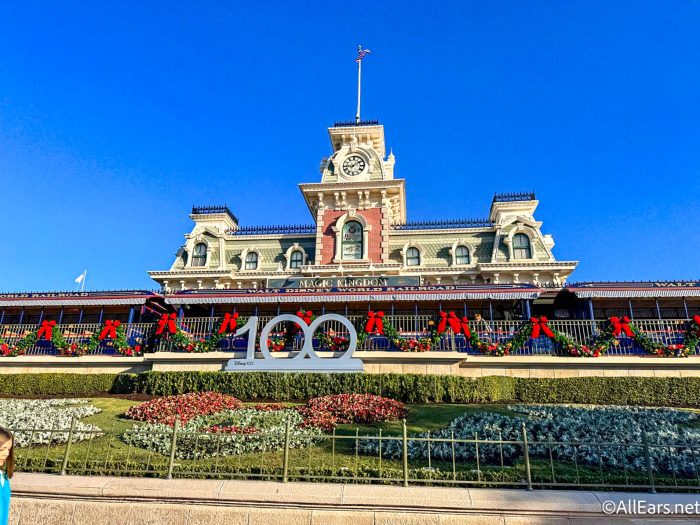 That means that many of you are likely headed to the parks to celebrate, specifically Magic Kingdom. 🤩 That's right, Mickey's Very Merry Christmas Party is well underway, and if you're planning on attending soon, we have a PSA.
When it comes to this holiday party, there are just a few key pieces of advice that could make your night (and everyone else's in some cases) go so much more smoothly. Our team visited the first night of this year's party to check out everything available, and you can watch Quincy and Emma's video right here.
Without further ado, here are five unspoken rules of Mickey's Very Merry Christmas Party.
Bring a bag for the COOKIES.
One of the best parts about Mickey's Very Merry Christmas Party is all the TREAT STOPS! Throughout the park, you'll rack up on a ton of festive cookies.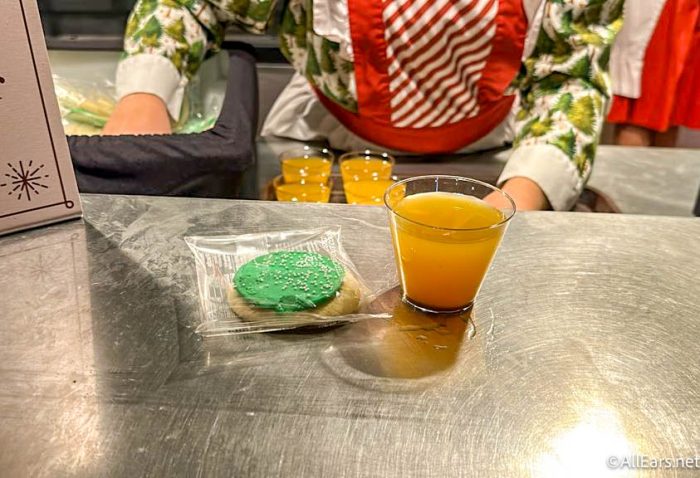 We recommend bringing a bag so that you can put them inside and save them for later!
Eat dinner BEFORE the party.
Throughout the party, there are tons of exclusive treats. However, most of them are sweets, so they're not really a great dinner option.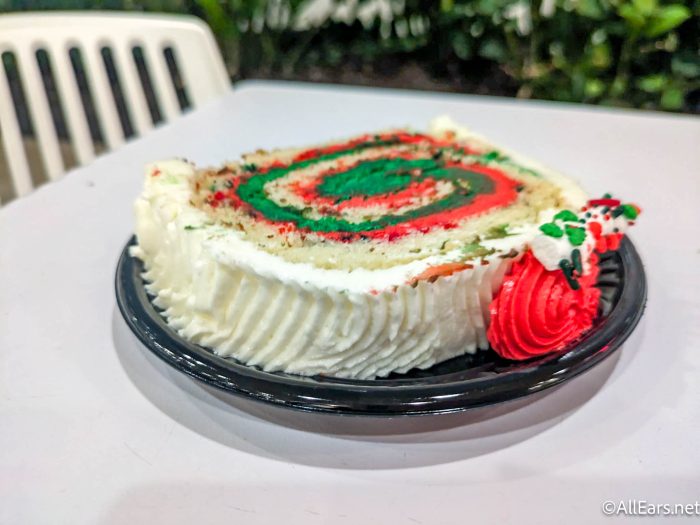 We'd recommend eating a dinner (preferably of nutritional value) before the party so that you don't make yourself sick with sugar on an empty belly. We've learned this the hard way!
Prioritize the rides with overlays.
We know you want to ride Seven Dwarfs Mine Train. However, some rides have overlays that you can't experience any other time. Examples of these are Space Mountain, Mad Tea Party, Monster's Inc. Laugh Floor, and Tomorrowland Speedway. 
Prioritize these rides FIRST, and then fill in the rest of the night with the other rides you love.
Wait until the second parade.
These parades are POPULAR, and many folks spend all year long waiting to see the show. There are two showings of Mickey's Once Upon a Christmastime parade each night.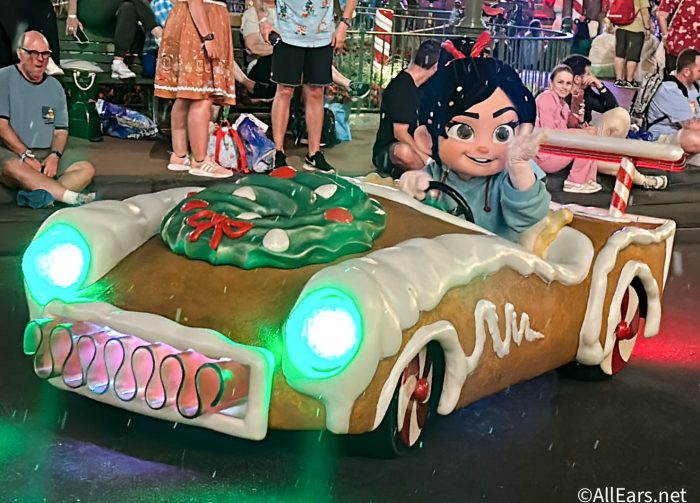 We'd recommend going to the SECOND one. Yep! It's later, so a lot of families have already taken the kids to bed, and therefore there are less crowds.
TURN OFF THE LIGHTS.
A lot of you will be wearing glow sticks or those flashy Christmas lights around your neck. Turn these off on rides so that everyone can enjoy the show! Of course, the more lights the MERRIER once you're outside of the attraction.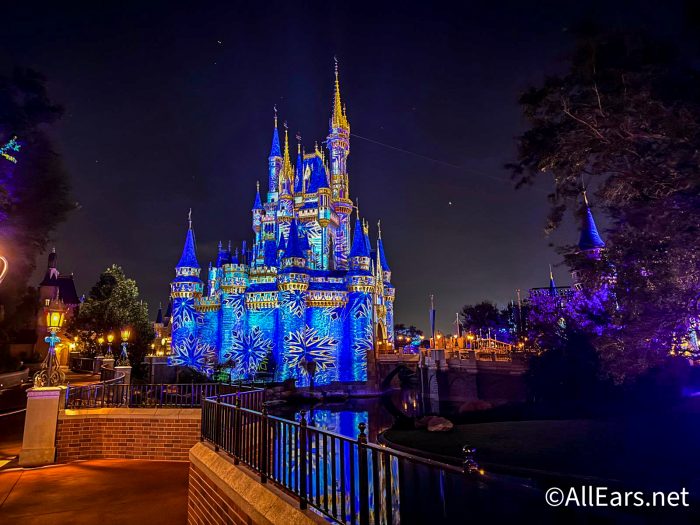 And there you have it! We'll be sure to keep you updated with more Disney news and advice, so follow along for more so that you're never out of the loop.
Are you headed to Mickey's Very Merry Christmas Party this year? Let us know in the comments!