Disney100 merchandise is still popping up in the parks!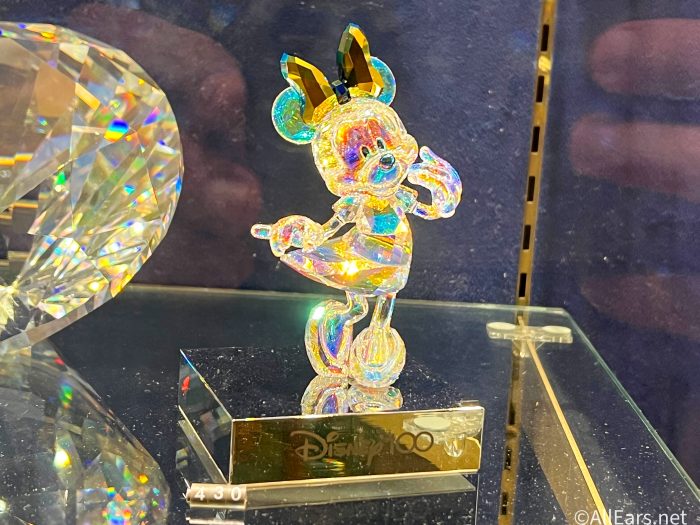 We've seen some beautiful merchandise come out to celebrate the 100th anniversary of the Disney company. Many of these items are available in the park and on shopDisney. We recently found some new Disney 100 merchandise in Disney Springs and it's available online too! Here's a look at some of the new items in the Decades Collection: 1990s!
DISCLOSURE: This post may contain affiliate links, which means when you click a link and make a purchase, we receive a commission.
We found these items in Disney Springs and Magic Kingdom, but you don't have to be in Orlando to get them! They're also on shopDisney!
First, we found this fun orange Goofy Movie Mini Loungefly Backpack!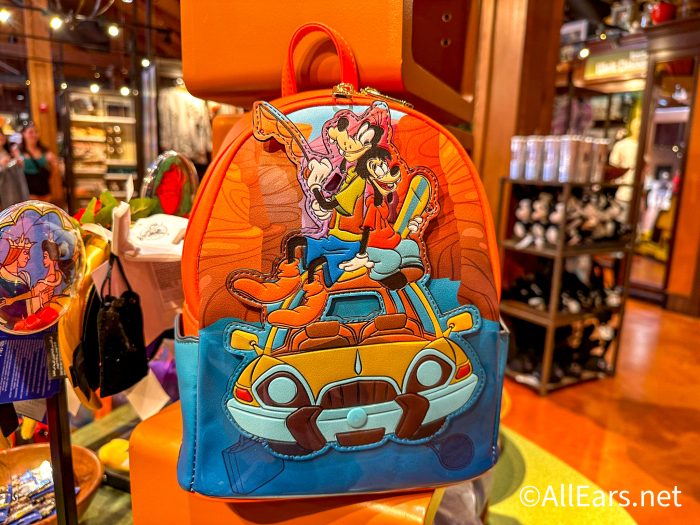 For all the Goofy lovers out there, you can go on the father-son camping trip with Goofy and Max! Float down the river on the roof of their car and see what you can catch in this new backpack. For us 90s babies, this could be a fan favorite.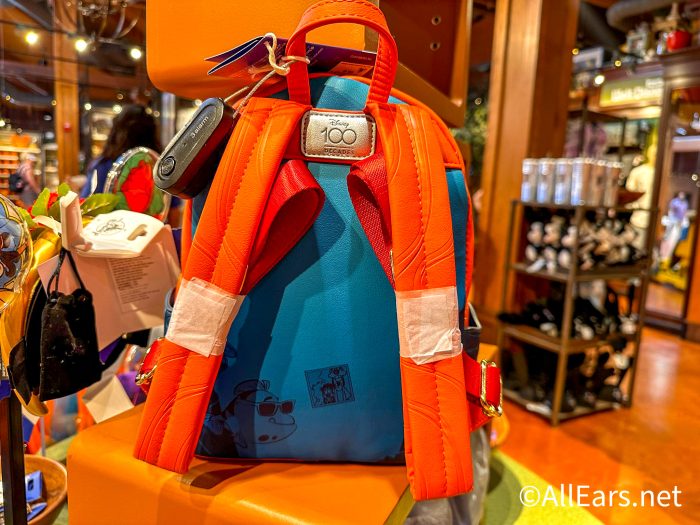 The backpack features unforgettable moments from the movie. You can watch the cassette tape float away and see pictures of Goofy and Max.
Next, we found a Disney Afternoon pin!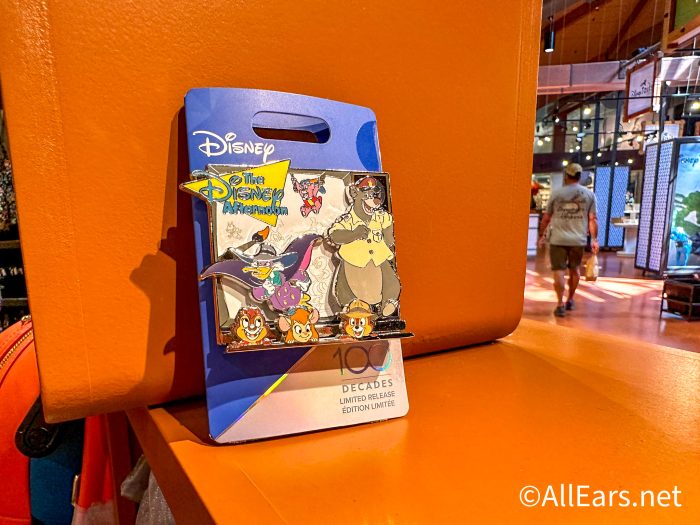 This pin is sure to bring on the nostalgia! For those who remember Disney Afternoon shows that featured, you're sure to love this new pin. It features shows such as Chip 'n Dale's Rescue Rangers, TaleSpin, Darkwing Duck, and Gummi Bears.
 Speaking of Darkwing, you can get a Darkwing Duck Plush!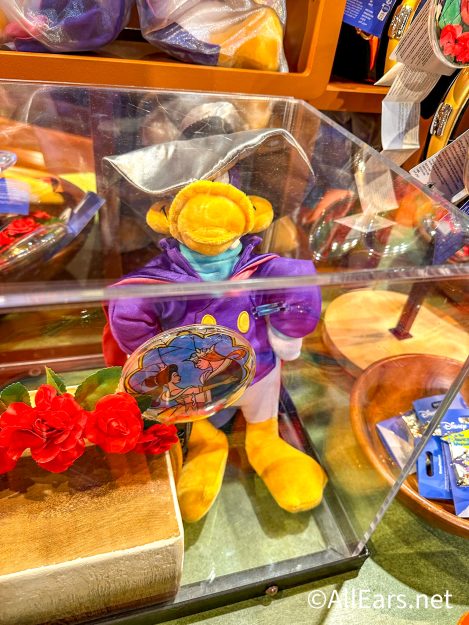 You can get this daredevil on shopDisney. He's a 15″ plush that comes in his own mesh bag.
You'll be able to keep him around for a long time by keeping the collectible in his bag.
Get Darkwing Duck on shopDisney!
In Magic Kingdom, we found these gorgeous Beauty and the Best Light-up Ears!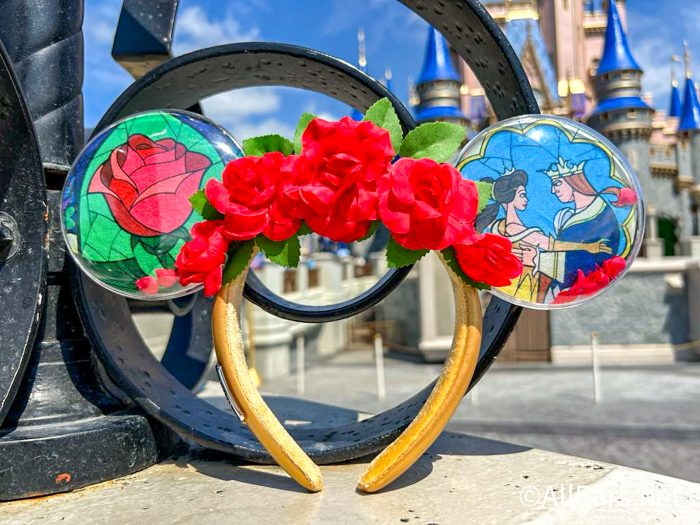 The backs are just as beautiful as the front, they just don't have the roses.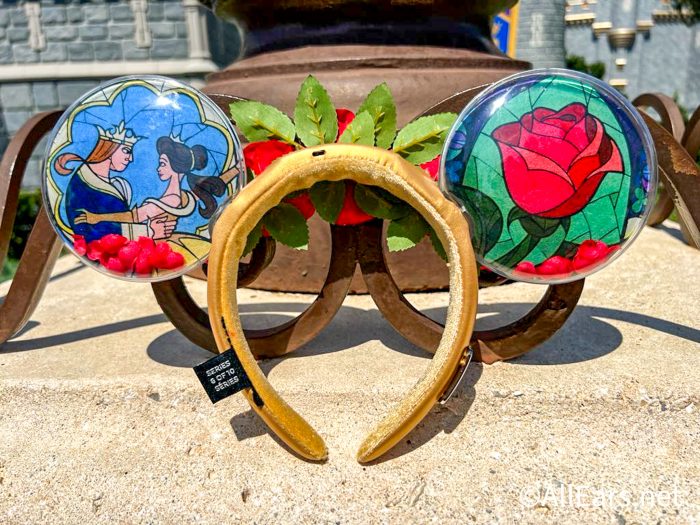 These ears are stunning! We absolutely love them and we're sure you will, too! As of right now, they are only available for pre-order on shopDisney.
 Last, we found online an A Bugs Life Magic Band+!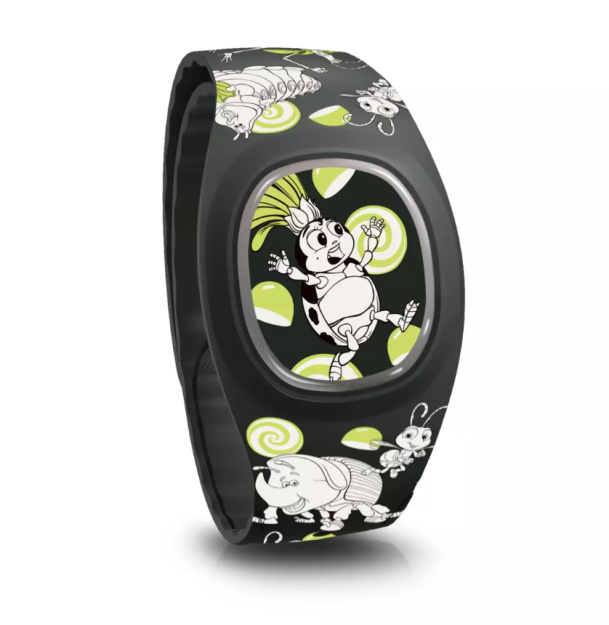 You can find your favorite characters from the 90s movie A Bug's Life on this black and lime green Magic Band+.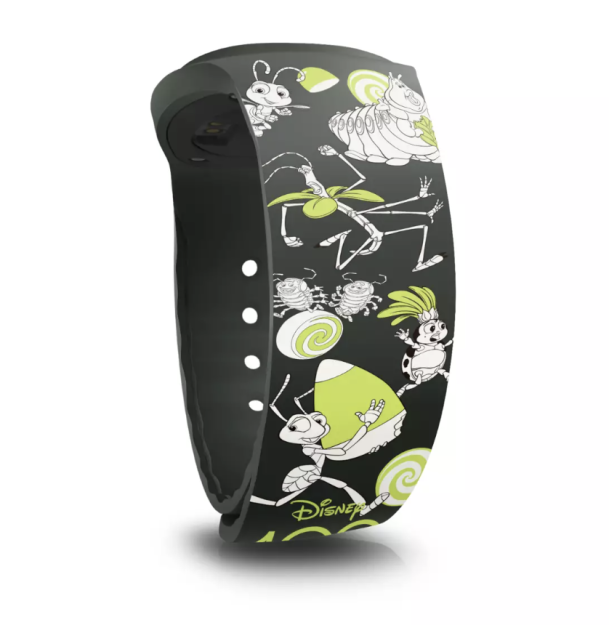 You can see Flick, Ata, and the Circus Bugs having fun all over the band! It would make a great Magic Band+ for those headed to the park!
Whether you're in the park or at home, you can get these fun 90s-themed Disney100 merchandise from the Decades Collection! Us 90s babies are rejoicing!
For all other Disney news, be sure to follow AllEars!
Which of these items are you most excited to have? Let us know in the comments!