Okay, Star Wars fans, we know the recent news drop about Star Tours has you VERY excited.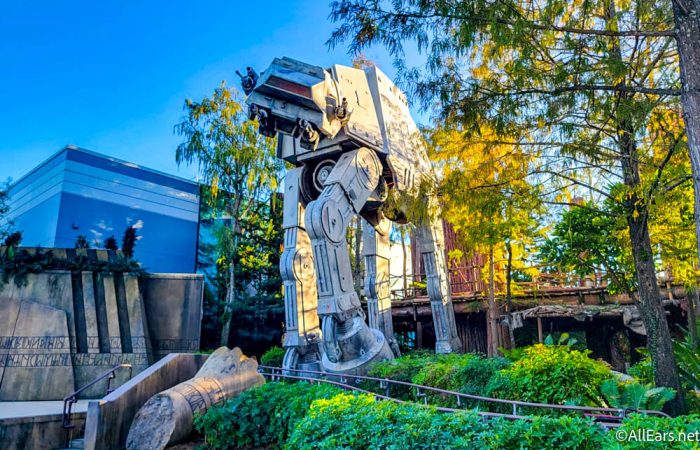 In case you did miss it, though, Disney announced that the Star Tours attractions in Disney World, Disneyland, and Disneyland Paris were getting new scenes. We also recently learned that these new scenes would include Ahsoka. So we've decided that there are some things that WE would love to see on the new version of Star Tours.
Here's the thing: the current timeline of Star Tours puts you in either the time of the First Order or the Empire (depending on the ride you get). Well, including Ahsoka in the ride is going to mean an entirely NEW timeline, if we're using the Ahsoka series on Disney+ as a guide.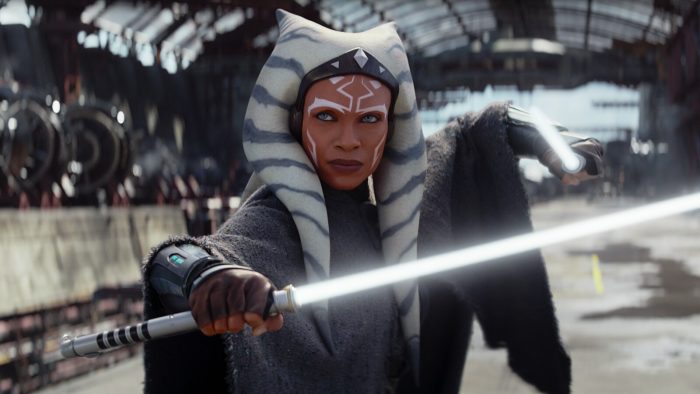 That series takes place after Return of the Jedi and before The Force Awakens. The Empire has just been defeated, although small pockets of Imperials exist throughout the galaxy. The First Order has not yet risen. This timeline brings new opportunities for Star Tours that could include stories we're currently seeing on shows like Ahsoka, The Book of Boba Fett, and The Mandalorian. Considering that timeline, we have some big ASKS for Disney when it comes to these new Star Tours scenes.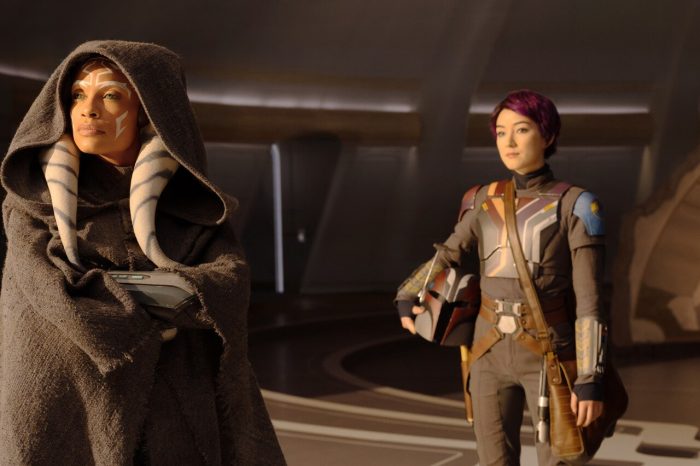 So here's our wish list for the new version of the ride. Granted, we know that some of these things are probably just pipe dreams, but hey, if you're going to dream, dream big, right? That's what Walt would do!
The mission: Thrawn
Okay, so we've been inspired by the Ahsoka series, but the mission should have something to do with Grand Admiral Thrawn. One thing we need for the new stories is a bad guy, and Thrawn is one of the BADDEST.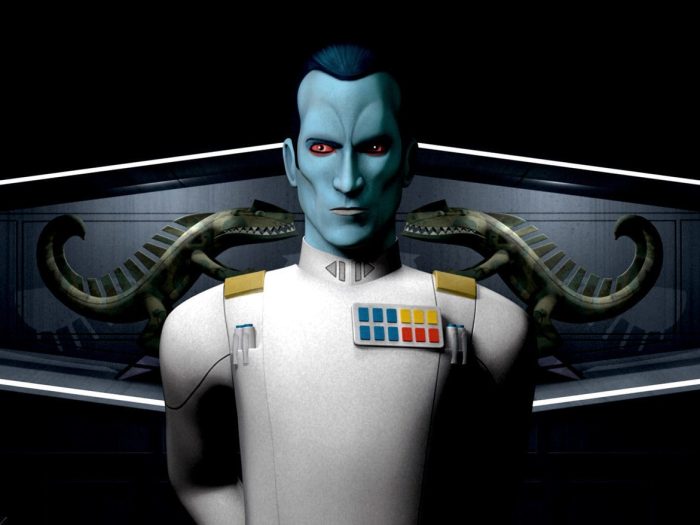 Perhaps we take the idea directly from Ahsoka and make the mission the search for Ezra Bridger, but we need Thrawn there, getting in our way and threatening us.
Huyang
If Ahsoka will be featured in the new scenes on Star Tours, her partner, Huyang, absolutely should be by her side. Honestly, how fun would it be if Ahsoka was a pilot and we had Huyang acting as the pilot of Star Tours, helping her? Captain Rex, we love you, but move over for someone new. Yes, Huyang isn't a pilot droid, but he obviously knows his way around a ship, as seen in Ahsoka.
Huyang would bring a new witty and sarcastic tone to the ride, which would bring a level of freshness to it that it desperately needs. Another idea: instead of finding the rebel spy on board, have Huyang spy the Jedi on board, as he was a mentor to THOUSANDS of Jedi, so he'd know one if he saw one. He would also fit the ride's multiple timelines because of how old he is.
Hera and Chopper
So if we're on a mission to rescue Ezra, we're going to need to include Hera and Chopper, but get this — what if Chopper replaces R2-D2 as the droid on board? Yeah, we know this might NEVER happen, but we'll be happy if the new scenes feature our new favorite droid in some capacity.
Also, Hera is a General, so obviously, she'll have to be involved in the mission in some way, right?
All the Ahsoka and Rebels Characters
Okay, so let's just include every character from Ahsoka and Star Wars Rebels. Let's see Ezra (we're assuming this could depend on how his story plays out in the future). Let's see Sabine Wren. Bring back Zeb (because he already appeared briefly in The Mandalorian).
We want the whole gang involved because wouldn't that be fun? Also, would it be TOO much to ask for a flashback scene with Kanan? Sure, it probably wouldn't make sense, but there's got to be a way to make it work.
Captain Carson Teva
Captain Carson Teva is a man we would all want to fly a mission with, right?  He's loyal, but he still does what is right, even if it goes against his orders. He's also been a BIG part of stories in both Ahsoka and The Mandalorian and not including him would be an oversight.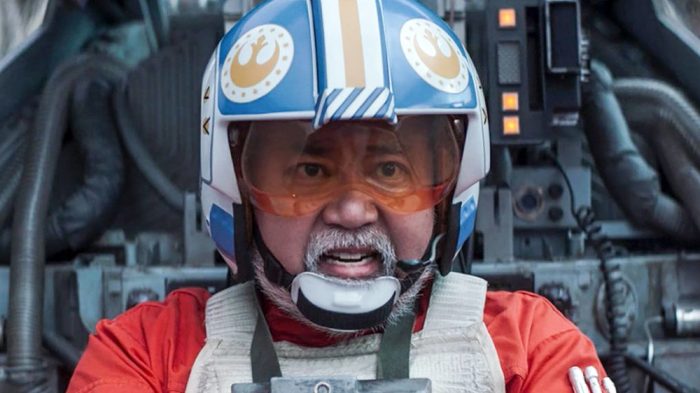 Are you taking notes, Disney?
Loth Cats and Purrgil
We think it would be fun to have the Star Tours ship swoop down and fly over Lothal so we can get a peek at some Loth Cats in their native environment. However, another creature we'd love to see even more are the Purrgil, the Space Whales.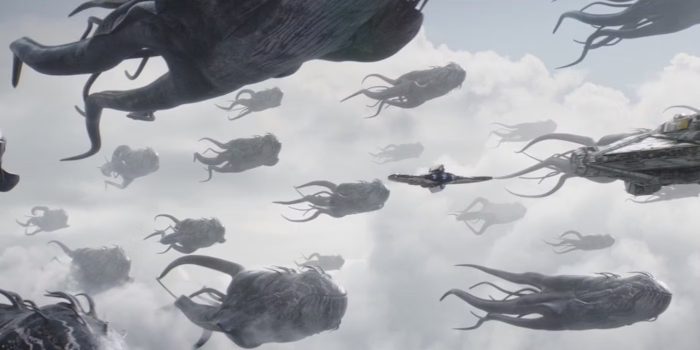 Imagine a scene where the Purrgil are surrounding the Star Tours ship leading us to wherever it is we need to go. Or imagine it like on Ahsoka where we fly INTO a Purrgil's mouth and travel with it.
The Mandalorian and Grogu
We also think there should be at least one scene with Din Djarin and Grogu. These characters are bound to be out there in space traveling around somewhere, right? Wouldn't it be nice to bump into them?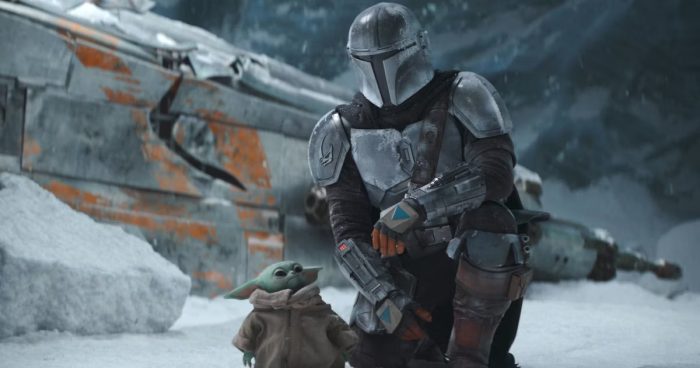 The ride could include some brief communication with the pair or even have them help out with the mission. While we're at it, we wouldn't mind bumping into Bo Katan, too. This is the way.
Boba Fett and Fennec Shand
Could the new Star Tours mission swing us by Mos Espa to see Boba Fett and Fennec Shand? Maybe we could just fly over and recruit them to help us? We'd be happy if we just flew over and they waved, though.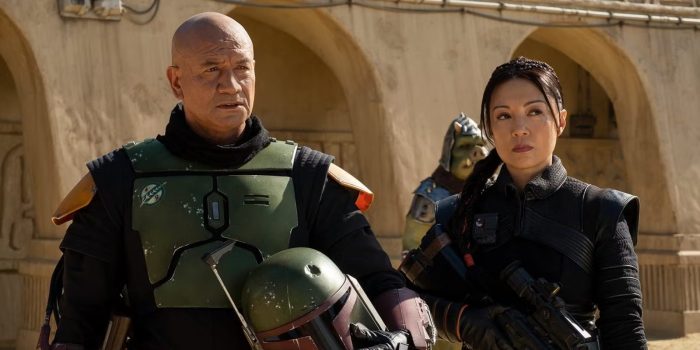 After all, an appearance by these two would fit into the timeline, so why not?
As we said, some of these are merely dreams of ours, but how much fun would this version of Star Tours be? Of course, we're sure Disney Imagineers are working on the best way to incorporate Ahsoka and her story into the attraction, so we'll just have to wait and see what they come up with when the changes hit in 2024. We doubt it will disappoint.
Check back with AllEars again soon for more Star Wars and Disney news.
Join the AllEars.net Newsletter to stay on top of ALL the breaking Disney News! You'll also get access to AllEars tips, reviews, trivia, and MORE! Click here to Subscribe!

What would you like to see in the new scenes for Star Tours? Let us know in the comments!