Oogie Boogie Bash has officially kicked off at Disneyland Resort and we're ready to get our frights on.
This separately ticketed event features a special parade, unique characters, trick or treating, and more. We're experiencing it all on the very first night — but we're not the only ones. Come check out the crowds on the first night of Oogie Boogie Bash with us!
Oogie Boogie Basg brings the fun, festivities, and frights to Disney California Adventure Park on select nights throughout the Halloween season, and we're here on the first night checking it all out! This exclusive event boasts special entertainment, snacks, lower wait times, and fewer crowds. So, what do those crowds really look like on the first night of Oogie Boogie Bash?!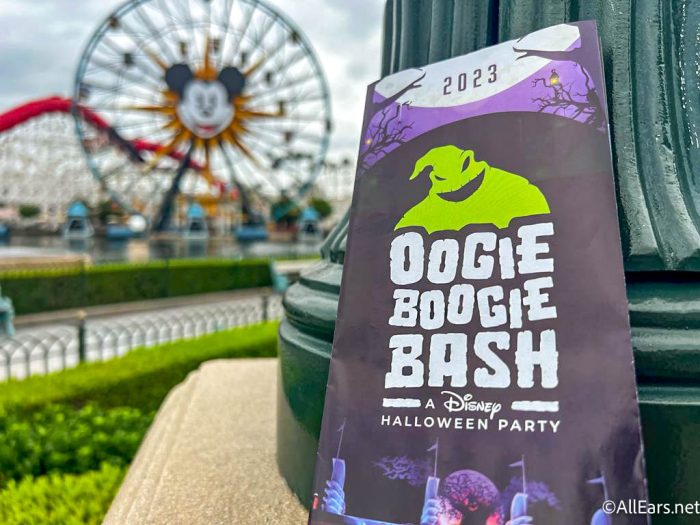 Well, the first thing you should know is that this event is completely SOLD OUT. When we arrived at 3PM, there was a sign out front saying as much, and tickets are no longer available on Disneyland's website.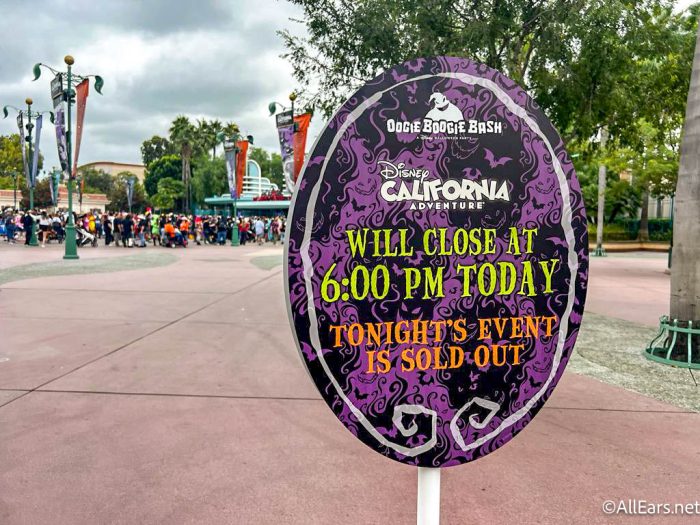 This is a look at the line to get through security — it moved quickly but was still pretty long!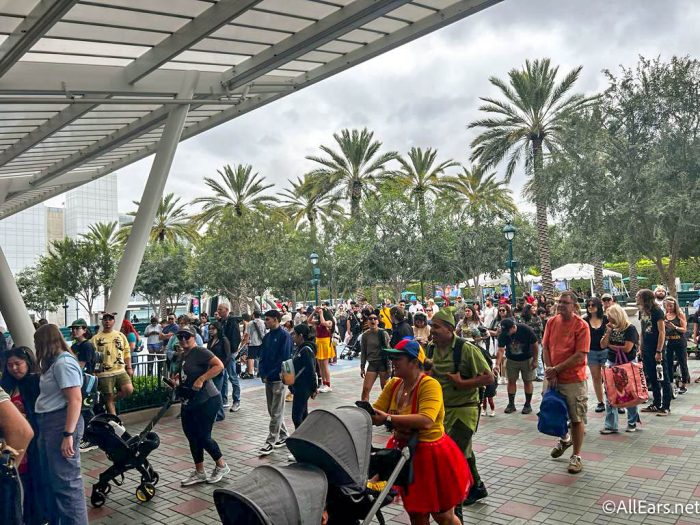 Party guests can enter California Adventure at 3PM, even without a day ticket. We arrived shortly before that and got in line, which looked to be pretty lengthy.
In reality, the line didn't take us too long to get through. Things were moving fairly swiftly.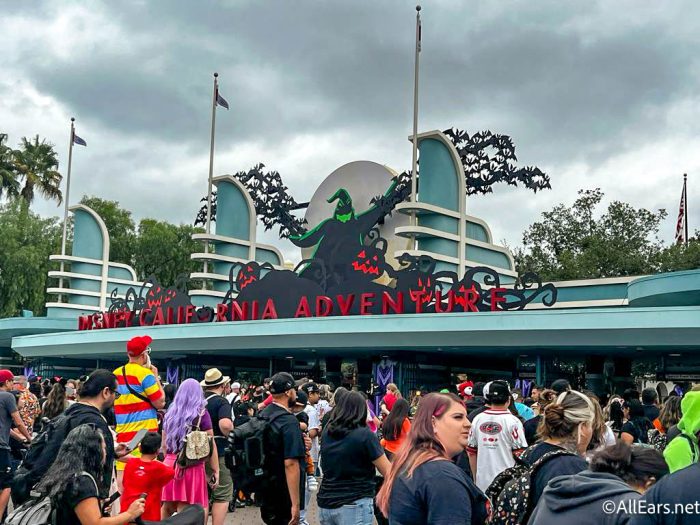 Around 4PM when the park had a mix of day guests and party guests, wait times were varied. Guardians of the Galaxy — Monsters After Dark had the highest wait time by far with a posted 70 minutes. Looks like lots of people want to experience the Halloween overlay! Also at this time, Oogie Boogie Bash and regular park guests are in the park.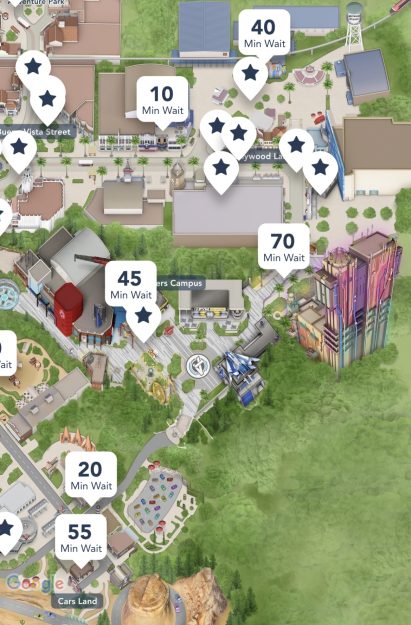 On the other side of the park, waits were low in Pixar Pier, except for Toy Story Midway Mania, which had a 55-minute line. If you're arriving early for the party, you probably have some time to knock out a few rides.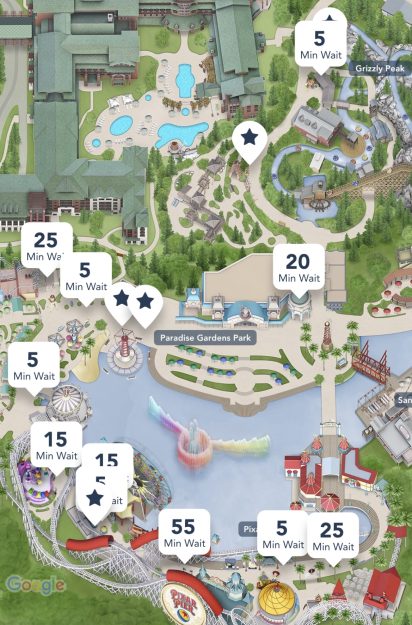 It seems that there were lots of people excited about the new villains because this was the line for Yokai's treat trail. The Big Hero 6 villain has a treat trail in the brand new San Fransokyo Square land and the line started all the way back in Cars Land!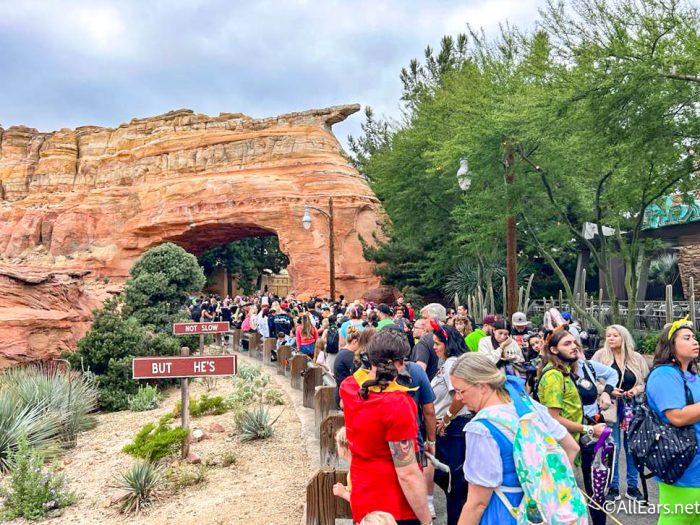 The line moved very quickly, though.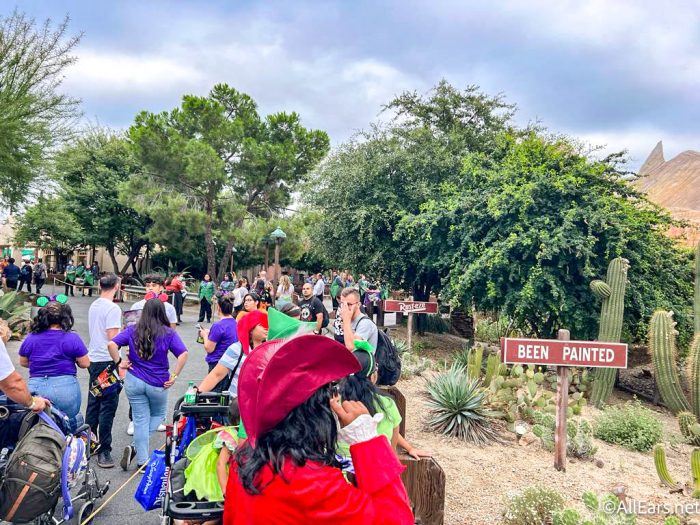 Here is a look at the wait times as of 7:30PM. The highest wait time at Pixar Pier is for Toy Story Mania, but Incredicoaster was down to 10 minutes!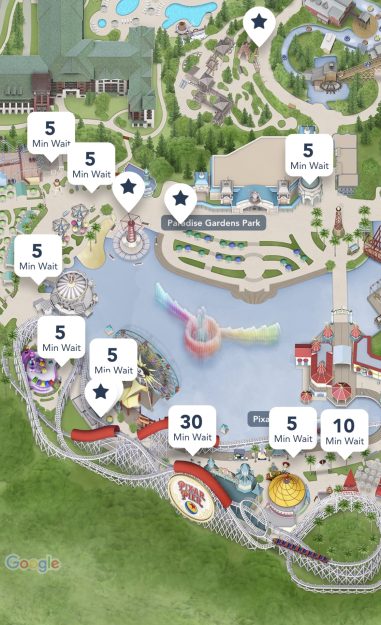 Guardians of the Galaxy is down to 45 minutes now that regular guests are out of the park with WEB Slingers at 20 minutes.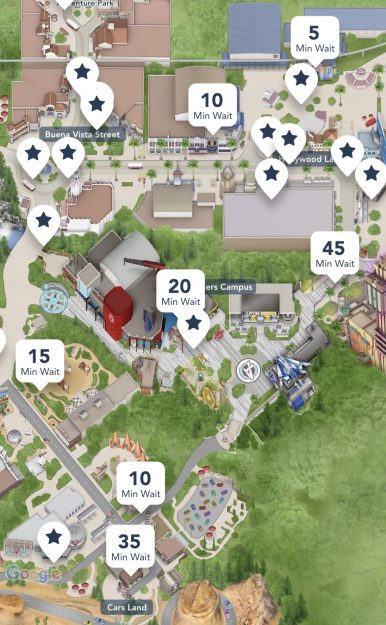 The event ends at 11PM, so this is what the wait times looked like about an hour before it finished at 10PM: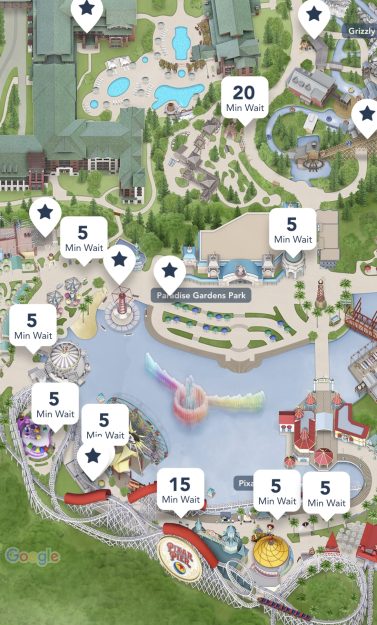 Most notably, Guardians is down to 20 minutes, but it is still the longest in the park.
We're bringing you everything you can experience at Oogie Boogie Bash so be sure to stay tuned for more news — but this event is sold out for the year, so if you didn't grab tickets you'll have to try again next year.
In the meantime, stay tuned to AllEars for the latest Oogie Boogie, Halloween, and Disney news!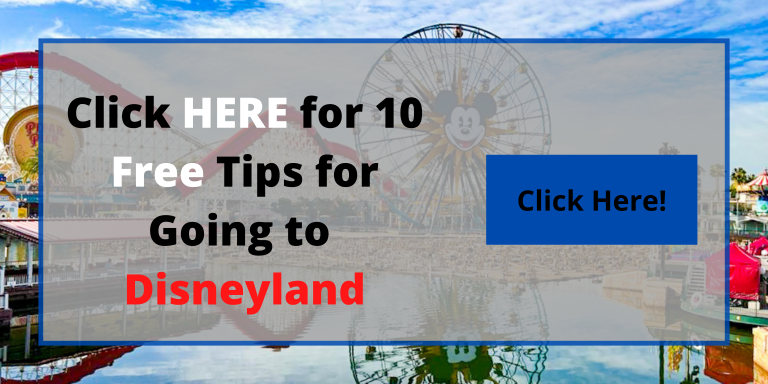 Did you snag tickets to Oogie Boogie Bash this year? Tell us in the comments.