Oogie Boogie Bash season is officially underway at Disneyland Resort but it's not exactly the same as it was before!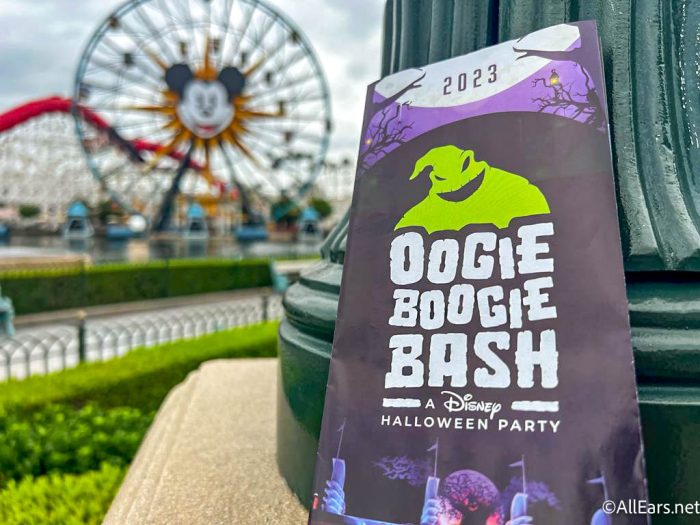 Oogie Boogie Bash is a separately ticketed Halloween-themed event that takes place on select nights from now through October in Disney California Adventure Park. During the event, guests can catch a special parade, say "hello" to some unique characters, grab candy, and more. But this year's party features 2 NEW additions Disney movie fans won't want to miss out on!
Previously, Disney teased that NEW villains would be joining Oogie Boogie Bash and on the first night of the event, we got to see them in person! You'll find these villains at the immersive treat trails in the park. Within these trails, you can pick up some candy (much-needed fuel for the night!) and interact with the characters from afar.
The first new character joining the lineup is…JUDGE DOOM! This is the evil villain from Who Framed Roger Rabbit — talk about a cool movie tie-in!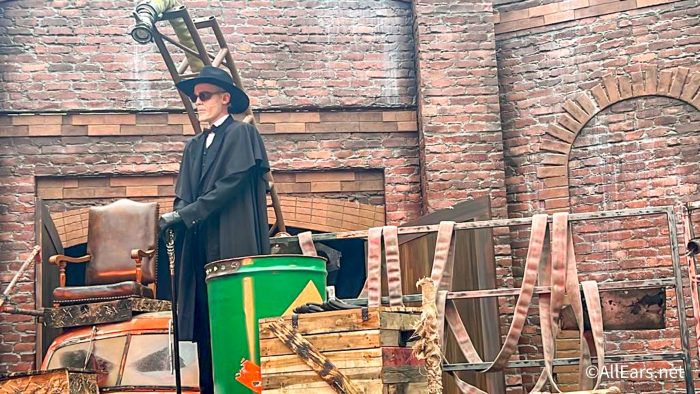 You'll find Judge Doom sitting atop his own platform, with a tank of A1 Solvents nearby. OH NO.
The other NEW villain at #OogieBoogieBash this year is Judge Doom, and MAN is he spooky! 🛢️☠️ pic.twitter.com/xUEeHpl0AG

— AllEars.Net (@AllEarsNet) September 6, 2023
We fear who may have been subjected to his evil ways recently. For those who haven't seen the film, there is a dangerous dip that Judge Doom utilizes to melt away various cartoons. 😧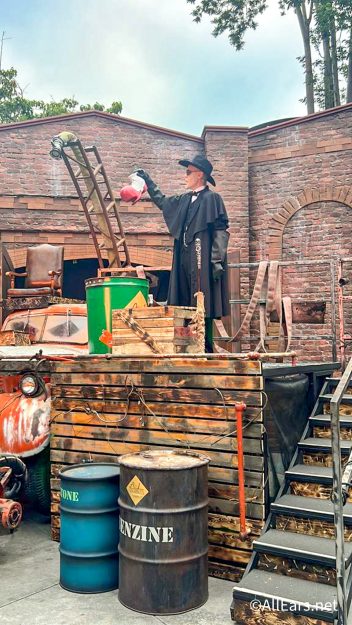 The other new villain that has joined the bunch is Yokai — the villain from Big Hero 6. This is a great tie-in to the recently opened San Fransokyo Square — a Big Hero 6 re-theme of Pacific Wharf in Disney California Adventure Park.
Yokai is a professor who lost his daughter, which really pushed him into a path of villainy.
This year at #OogieBoogieBash there are TWO new villains! We spotted one of them in this treat trail…it's Yokai from Big Hero 6! pic.twitter.com/wJzzGs5lFj

— AllEars.Net (@AllEarsNet) September 6, 2023
You'll find Yokai in his signature mask up on a platform of his own — looking over the crowds. Creeeeeeeeepy. 🫣
These aren't the only villains you'll spot in the treat trails though! Be sure to look for other evil friends including Oogie Boogie himself!
We're sharing FULL details about our experience at Oogie Boogie Bash so be sure to stay tuned for more news. Just keep in mind that the event is SOLD OUT for 2023. But you can experience it all by following us on social media and checking out our posts!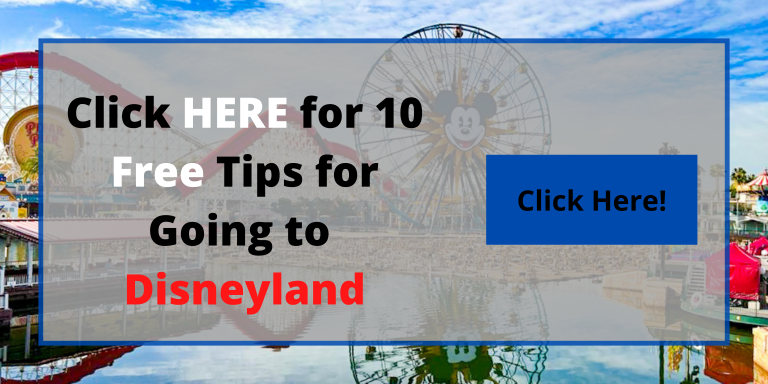 What do you think about these new villains? Tell us in the comments!