DISCLOSURE: This post may contain affiliate links, which means when you click a link and make a purchase, we receive a commission.
We have a challenge for you: next time you're in Disney World, see how many Loungefly bags you can spot in one day — you'd be SHOCKED by the number of mini Loungefly backpacks we see in the parks and resorts. They're everywhere!
So, what's the big deal? Well, Loungefly makes some great bags for the Disney parks; the mini backpacks are stylish, sturdy, and store alllllll our park essentials! Want one of your own? You're in luck! We found some Loungefly backpacks that are on SALE. 
When we think of classic Disney movies, Cinderella is at the top of our list. Imagine wearing this Disney Cinderella Castle Mini Backpack to the Magic Kingdom (or any Disney park, really); it's perfect for a park day! The good news is that it won't disappear at midnight, so you're safe to wear it all night.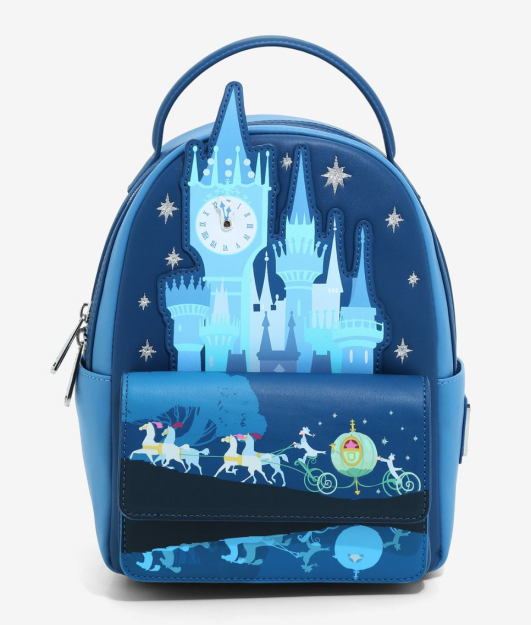 Check out the Box Lunch website for a hidden detail on the back of the bag — other guests might not see it when you're wearing the bag, but we'll know it's there. It'll be our secret, okay?
Need a little outfit inspiration? Check out our Cinderella-inspired outfit!
Oh, and did we mention that these backpacks are 30% off right now?! We have a feeling that Alice would love this Alice in Wonderland Mushroom Tea Party Mini Backpack.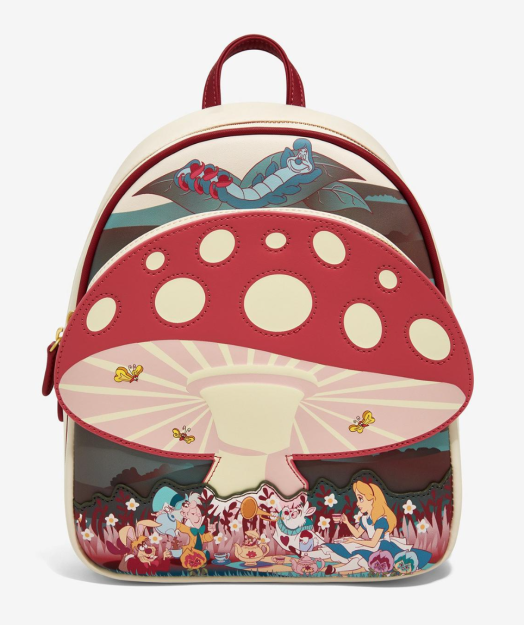 The backpack has some of our favorite Alice in Wonderland characters; even the ever-busy White Rabbit managed to make a little time for a mad tea party!
You could even wear an entire Alice in Wonderland-inspired outfit!
Sure, the Disney princesses are nice, but those tricky Disney villains deserve some credit, too! Look at all the characters featured on this Disney Villains Stained-Glass Mini Backpack by Loungefly!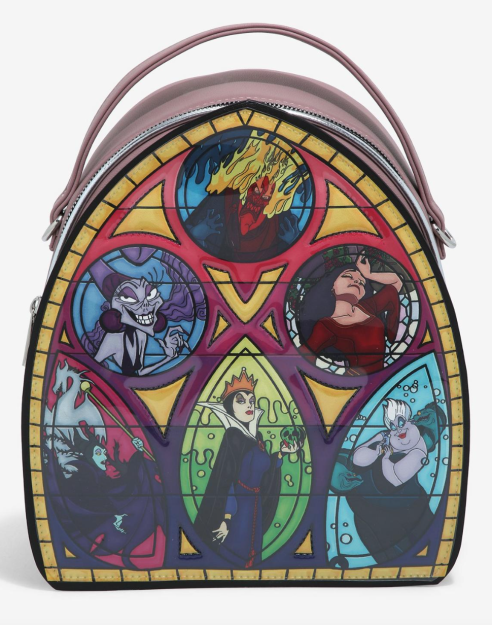 We don't see Yzma on Disney merchandise very often, so this is very exciting news. (While we're on the subject, the Bowler Hat Guy from Meet the Robinsons deserves a little love, too!)
As you can see, we, too, love Disney villains — we made a whole outfit dedicated to them!
Moving right along, let's take a trip to the jungle (or Disney's Animal Kingdom if you have an aversion to bugs). We found this The Lion King Jungle Mini Backpack on the Hot Topic website — and it's on sale, too!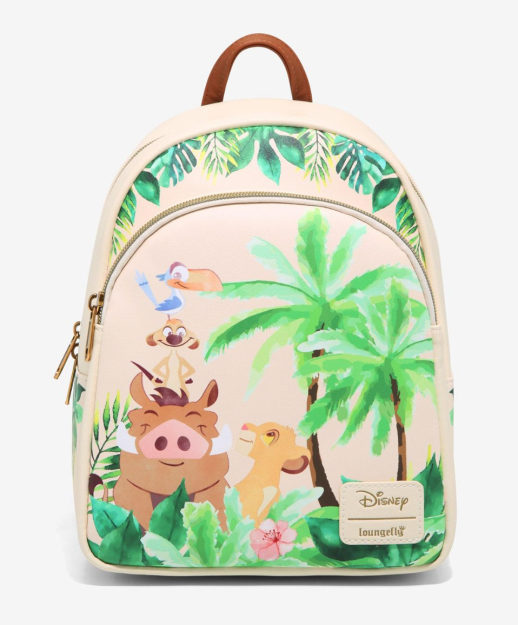 Pumbaa has never looked cuter.
Know who else deserves more merchandise? The Lost Boys! This Peter Pan Lost Boys Mini Backpack has some of the BEST colors, and we're loving that adorable design on the front of the bag.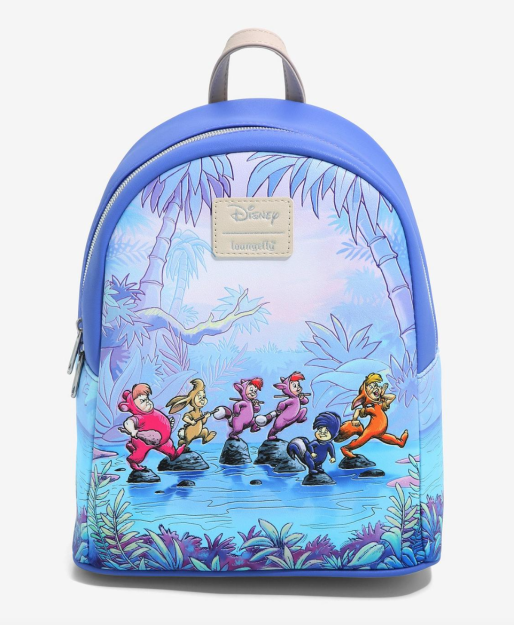 Don't worry; Peter Pan is never far from his friends! You can find him hidden on the back of the backpack.
This comfy Peter Pan outfit would go perfectly with the backpack!
Can we take a moment to appreciate the illustration on this backpack? This Pinocchio Dancing Mini Backpack makes us want to dance right along with Pinocchio and Geppetto!
Now is the perfect time to grab this backpack; it's on sale for 40% off.
There are TONS of backpacks on sale right now; be sure to check out the Box Lunch and Hot Topic websites! In the meantime, we're always on the lookout for the latest Disney news, so stay tuned for more.
Join the AllEars.net Newsletter to stay on top of ALL the breaking Disney News! You'll also get access to AllEars tips, reviews, trivia, and MORE! Click here to Subscribe!

Do you own any Loungefly backpacks? Let us know in the comments!