Disney recently CANCELED a $1 BILLION project in Orlando, and what might happen next for the land on which it was going to be developed is becoming more clear.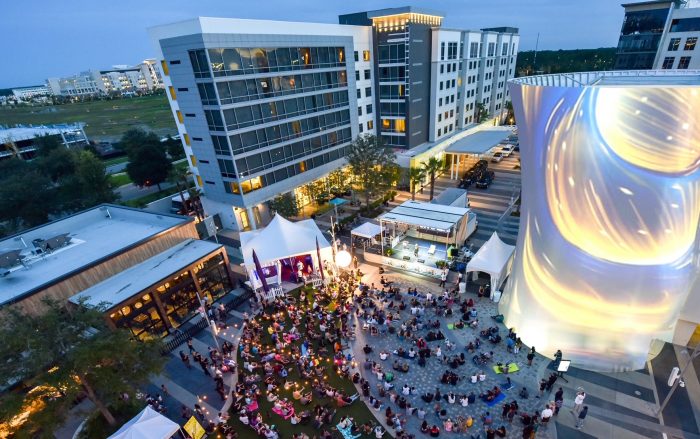 In mid-May Disney announced that it would be canceling its Lake Nona project. Had it been built, the project would have resulted in a new Orlando campus for Disney workers, with thousands of employees (including many in Imagineering) expected to move from California to Florida. But now that the project is no more — what happens next?
The project was reportedly canceled due to "changing business conditions" (according to Chairman of Disney Parks, Experiences, and Products Josh D'Amaro).
In recent months, Disney has seen a number of changes including the return of Bob Iger as CEO (who was reportedly less enthusiastic about this move than his predecessor Bob Chapek), an announcement regarding 7,000 job cuts, the reveal of $5.5 billion in cost cuts, and an ongoing battle in Florida with Governor Ron DeSantis, Florida legislators, and the new board of the Central Florida Tourism Oversight District.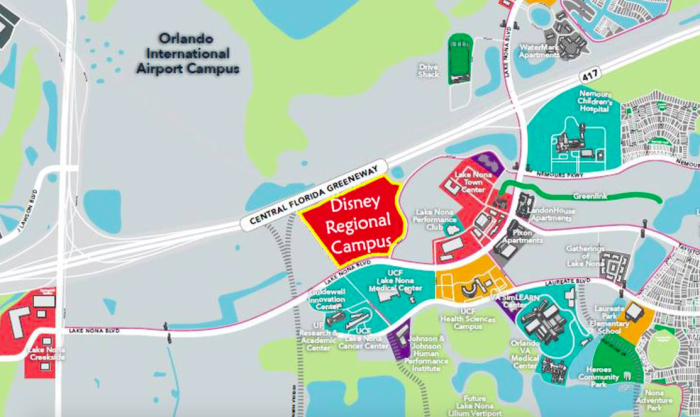 So there are a number of factors that could have played into the end of this massive move to Florida. Interestingly though, the move did follow a recent earning call where Iger posed the following question in discussing the battle with DeSantis — "Does the state want us to invest more, employ more people, and pay more taxes, or not?"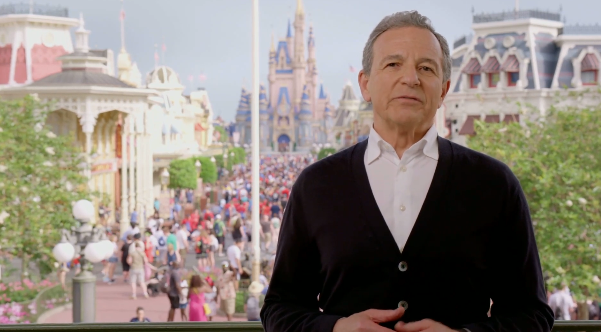 Regardless of why Disney has canceled the project, the question remains — what happens next? Disney had purchased acres of land to build this new campus. Will it all just sit there? We previously looked at how the master developer for the project — Tavistock Development Co. LLC — may be able to buy back the land. But now we have an update.
It appears the Orlando Business Journal has reviewed the legal documents surrounding the sale of the land between Disney and Tavistock.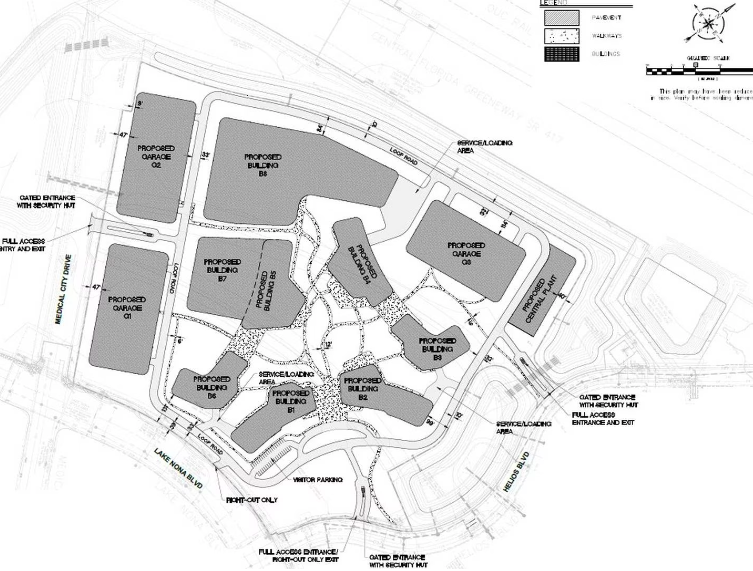 The documents reportedly show a memorandum of repurchase option between a subsidiary of Tavistock — Lake Nona Land Co. — and "Disney's related Dynamic Campus LLC." That memorandum indicates that Disney is supposed to hit the following construction milestones:
Completion of 250,000 square feet of interior construction and a certificate of occupancy issued by seven years from the property sale closing date. That puts it at Sept. 14, 2028.
Completion of a total of 500,000 square feet of the project by 10 years from the closing date, putting it at Sept. 14, 2031.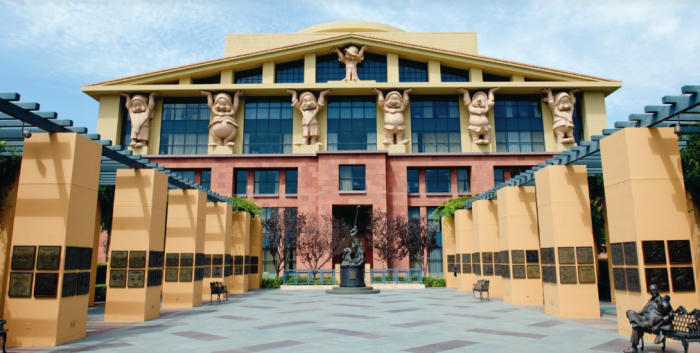 The deadlines above serve as "repurchase triggers." According to the Orlando Business Journal, the deadlines set a timeframe by which things need to happen or the seller will have "the right to buy back any undeveloped portion of the 60 acres for the original purchase price of $46.4 million or a prorated price, if any of the land is developed."
Whether Disney wants to hold onto the property, however, remains unclear. A Disney spokesperson previously indicated that Disney is considering what their next steps for the property could be.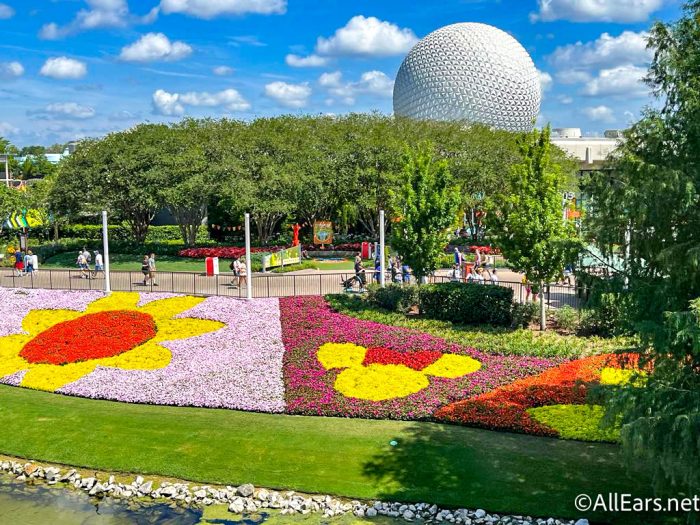 One land broker — Daryl Carter — suggested that Disney would likely "evaluate what the property is worth today, what the cost is to carry or hold it — and what it's…going to be worth three or five years from now if they sit on it. The other thing that a big corporation like Disney is going to evaluate is other potential uses of that capital [retained from selling the land] and where else could they put that money to use."
It appears, however, based on certain documents, that if Disney wants to sell the land before a certain point, Tavistock would have a right of first offer and right of first refusal on the property — giving them a first bite at purchasing the land.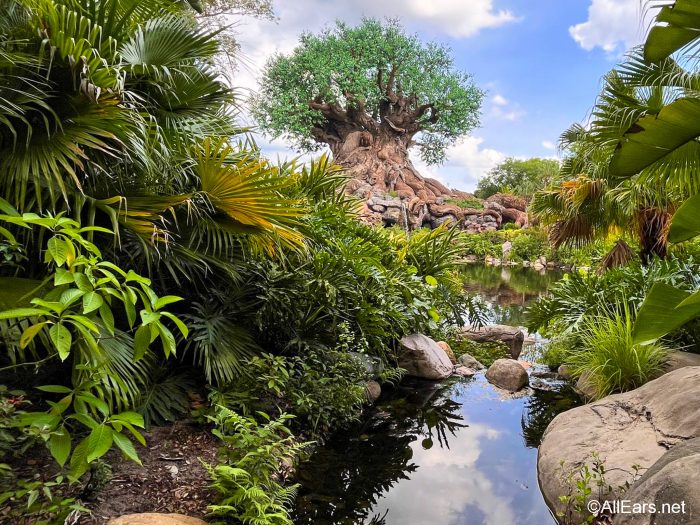 Here's how that breaks down:
For 99 years from the original sale date of the land, Disney has to "provide written notice to Tavistock of its intent to market the property for sale or lease." Once they do that, Tavistock would have "30 days to decide whether to buy or lease the property before that opportunity" is given to another company.
Also, if an unsolicited offer is presented to Disney to buy or lease the property (which Disney wants to act upon), that would have to be presented to Tavistock before Disney takes any action on it. Tavistock would then have 30 days to match it, per the agreement.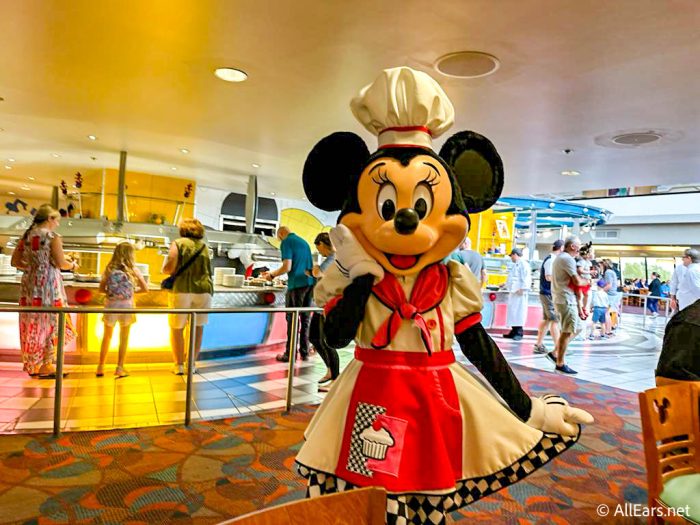 For now, it seems things are still actively being decided as to what Disney plans or hopes to do with the land once meant to be the Lake Nona campus. We'll be on the lookout for updates about that and will share all the details with you.
Join the AllEars.net Newsletter to stay on top of ALL the breaking Disney News! You'll also get access to AllEars tips, reviews, trivia, and MORE! Click here to Subscribe!

What do you think about the Lake Nona project and its cancelation? Tell us in the comments.