Okay, we've got a good one for you Star Wars fans!
Star Wars is full of some truly amazing characters, many of them women. You've got Jedi, Senators, Queens, Sith, Mandalorians, and more. They're all special in their own way, but how would we rank them? Well, we know that MIGHT seem controversial at first.
Okay, so we had to lay some ground rules before we even started. First, we're only focusing on the live-action female characters from Star Wars movies and TV shows because if we included ALL the women in the HUGE database that is Star Wars animated series, novels, and comics, we'd be in for a list we could probably never finish.
So that means, although we love Hera Syndulla from Star Wars Rebels, she's not going to be included here. (Granted, there are rumors that she'll make her live-action debut soon, and we can't wait.)
Second, we're not saying that ANY of these characters are bad because we love them all. This is just a list we've put together that is completely unscientific based on how we feel about those characters' power and just how important they are to the Star Wars universe. This is just for fun so we can bring more attention to these wonderful characters.
With that being said, let's get to ranking.
13. Maz Kanata
Okay, so as a character, Maz Kanata was certainly interesting, but she has such a small role in the prequel films (Episodes VII, VIII, and IX) that her scenes could probably have been edited out and no one would have noticed. This has nothing to do, though, with the great performance given by Lupita Nyong'o.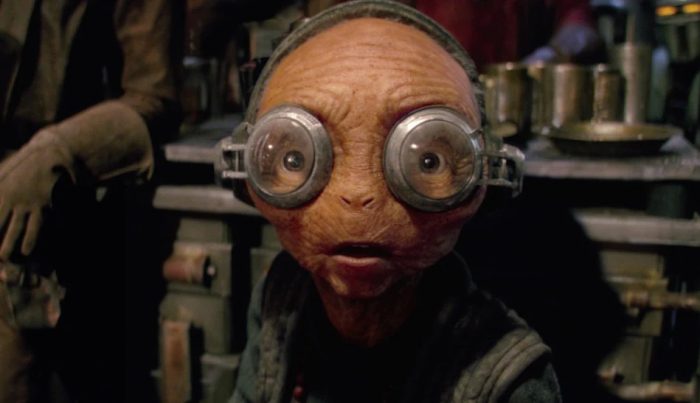 However, Maz didn't serve a huge purpose in Star Wars, although we do have to credit her for giving Han's Medal of Yavin that he received in Episode I to Chewbacca (who did not receive a medal at the time, although he should have).
12. Vice-Admiral Amilyn Holdo
Okay, so there IS some backstory for Amilyn Holdo that we did not get in The Last Jedi. In one of the Star Wars novels, we meet Holdo as a teenager and learn that Holdo and Leia have been friends since then. She also appears quite a bit in the comics. However, in the movie, Holdo mostly plays a supporting role in the Rebellion.
In The Last Jedi, Holdo takes over as Supreme Commander in the Rebellion while Leia recovers from an attack by the First Order. She does have one grand moment, though, when she sacrifices herself to defeat the First Order in a very cool ship maneuver.
11. Captain Phasma
Captain Phasma is one of those characters we had great hope for. First, she was played by the fantastic Gwendoline Christie. Second, she was the Commander of the First Order Stormtroopers. Even after being confronted by the Rebels in Episode VII, she escapes and comes back to torment them more in Episode VIII.
And then she just…dies. She falls to her death and that's the last we see of her. She seemed like she could be a very interesting villain, but she was vastly under-used in the movies. We would have loved seeing more of Christie in the role because she legitimately terrified and intrigued us when she was onscreen as Phasma. We're still bitter about what could have been with this character.
10. Cara Dune
Cara Dune crashed into the first season of The Mandalorian as a former Rebel shock trooper who later became a mercenary. She's a hardened warrior, knows how to wield a weapon, and helped Din Djarin and Grogu out of some tight spots more than once. In other words, she struck a formidable figure on the series.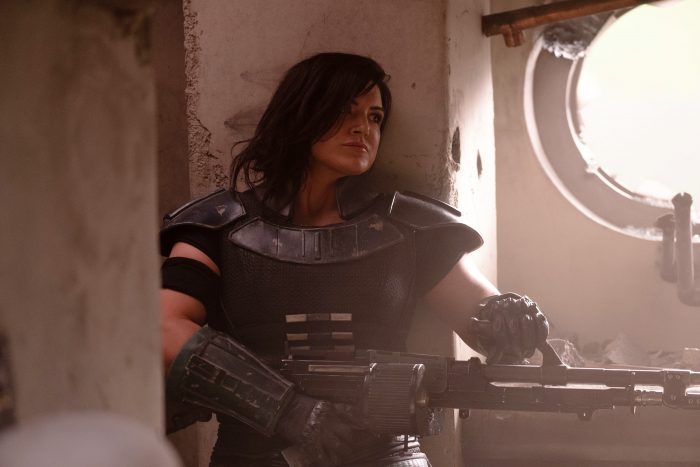 Cara combined physicality and strength in a type of female character we hadn't really seen before in the Star Wars universe.
9. Reva Sevander
We didn't meet Reva Sevander until the Obi-Wan Kenobi series, but when we met her, we knew that she was a Force (pun intended) to be reckoned with. She was a Sith member of the Inquisitorius and even served as Grand Inquisitor for a short time. She hunted down and killed Jedi and Force-Sensitive people without even blinking.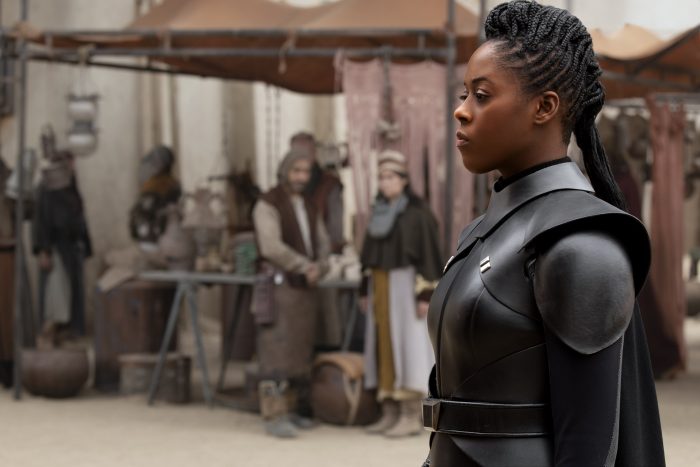 Her story had a twist, though. She was actually seeking revenge against Darth Vader because she had been one of the Younglings he'd attacked as Anakin Skywalker. Her plan all along was to hunt down Obi-Wan to get Darth Vader's attention to kill him instead. All we can say is "wow."
8. Fennec Shand
Only a tried and true warrior could take up with the likes of Boba Fett, but that's exactly what Fennec Shand did when she took on the role of his second-in-command after he took over Jabba the Hutt's palace. We first saw her in The Mandalorian where she gave Din a good fight — he made the mistake of leaving her for dead, though. She later joined Boba Fett in The Book of Boba Fett.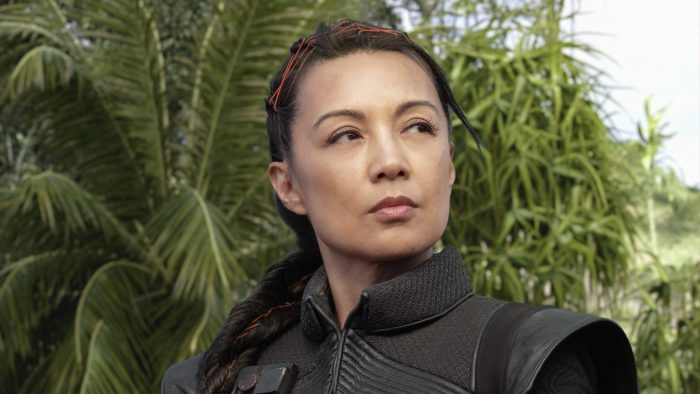 Fennec, much like Cara Dune, is a fighter and warrior and has no problems cutting down Stormtroopers one by one. She's also played by Ming Na Wen, who was the voice actress for Mulan AND was Agent May in Marvel's Agents of S.H.I.E.L.D. 
7. Ahsoka Tano
It's hard to separate the Ahsoka Tano we saw in The Mandalorian from the character we already knew and loved in the several animated series she appeared in. We know her history, we know how the Jedi betrayed her, and we know she still chose to do good by forging her own path. She helps Din learn more about his little companion, including his name, Grogu. Also, she fights with TWO lightsabers, and, yes, that makes her cool. The Force is strong with her.
More importantly, Ahsoka is getting her own series, and we can imagine that we'll see how even more she contributes to the story of the Star Wars universe from there.
6. Mon Mothma
We'd only seen glimpses of Mon Mothma in the original trilogy of Star Wars movies, but we got more of her in Rogue One, where she helped put together a mission that would put the Death Star plans into Princess Leia's hands.
However, we didn't truly appreciate this Rebellion leader until we saw her on Andor, and saw how she cleverly worked with the Rebellion right under the noses of the  Empire while also serving in the Senate under the Emperor. GOALS.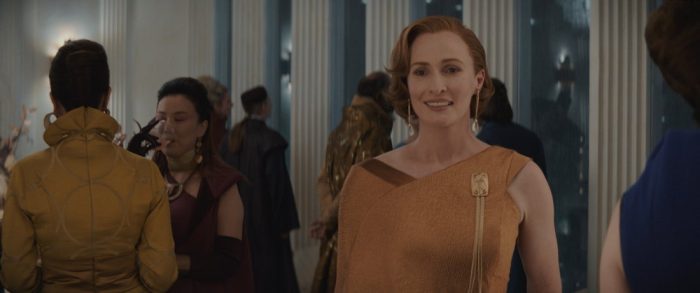 Mon Mothma was laying plans upon plans for the Rebellion and wasn't just its leader, but also its mastermind. Although she didn't wield the Force and is never seen in actual battle, she's one of the reasons the Rebellion existed and managed to stay together to defeat the Empire for good.
5. Bo-Katan Kryze
This is another case where it's hard to separate the live-action character from the character we know from the animated series, especially as the live-action character is literally the same actress (Katee Sackhoff). Bo-Katan sought to restore the ancient warrior ways to Mandalore before it was destroyed. In Star Wars Rebels, she is given the Darksaber and declared the ruler of Mandalore.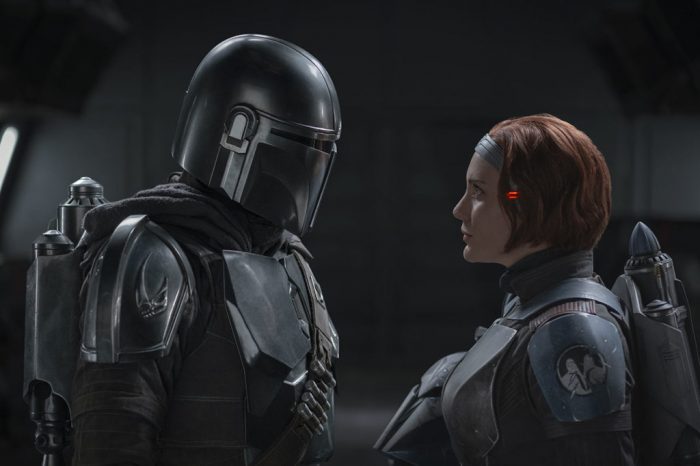 So when Bo-Katan shows up in The Mandalorian, she's seeking to recover the Darksaber from Moff Gideon. However, Din is the one who defeats Moff Gideon and gains the Darksaber himself, making him the true ruler of Mandalore. Although Din tries to give it to her, she refuses to accept it because it must be gained in combat. She'll be in season 3 of The Mandalorian, so we're watching her for more!
4. Padme Amidala
Okay, so hear us out — Padme Amidala is high on this list for a reason. She was first elected Princess of Naboo as a teenager and then later served on the Galactic Senate, where she was an outspoken activist. Padme always used her power and position to speak out against what she felt was wrong. She even tried to warn the Senate away from electing Palpatine as Emperor.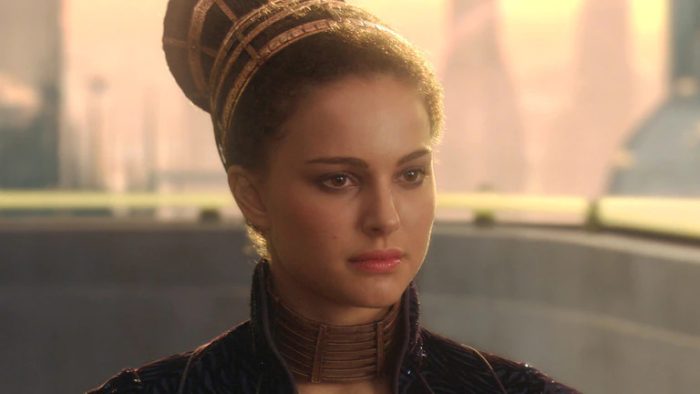 Sure, she made a mistake and fell in love with the wrong guy, but the result of that love was Luke and Leia, the two most important figures in the Star Wars universe. As a side note, we also have to bring up the fact that she had THE best outfits in all the galaxy.
3. Rey
Rey might have started her Star Wars journey as a scavenger, but she was also Force-Sensitive and after the events of Episode VII, she found Luke Skywalker — who had been in hiding — and insisted that he train her as a Jedi. She has no problems facing adversaries like Kylo Ren and Supreme Leader Snoke, and although she occasionally doubts herself, she always fights on the side of good and joins the Resistance.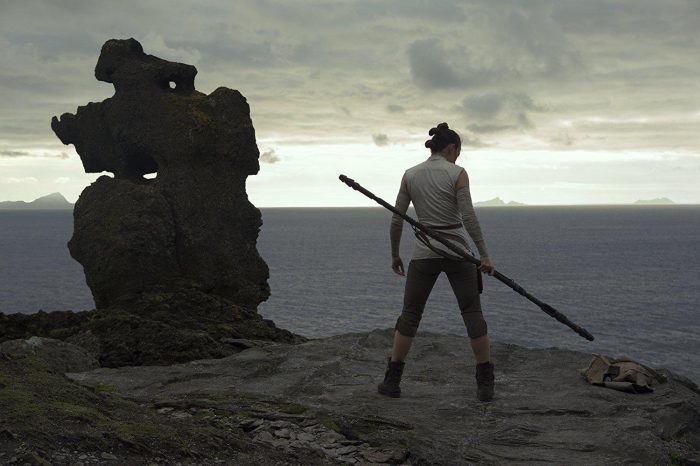 Rey even faced the resurrected Palpatine in Episode IX and ultimately defeats him with the help of Ben Solo (formerly Kylo Ren). In the end, she takes on the name Skywalker to honor Luke and Leia.
2. Jyn Erso
In Episode IV, Princess Leia somehow has the plans for the Death Star, but how exactly did she get those? Well, we learn how in Rogue One: A Star Wars Story, where we meet Jyn Erso, a young woman whose mother was killed by the Empire and whose scientist father was forced to go away and work on the Death Star.
All the odds have been stacked against Jyn, but she still joins the Rebellion (and famously says "Rebellions are built on hope") and takes on a mission to steal the Death Star plans knowing that her visit to the planet Scarif to do so might be her death (spoiler: it is). Jyn doesn't have the Force, but she still shows incredible courage and strength of will.
1. Leia Organa
Okay, so it isn't a secret that Leia Organa is one of the most CRUCIAL characters in Star Wars. When we first meet her in Episode IV, she's already facing down Darth Vader and giving both Han and Chewbacca a run for their money. She also has no problem back-talking Darth Vader (who we later learn is her biological father) and Stormtroopers.
Yes, she's Force-Sensitive, but Leia's power comes from her courage and the innate decision to fight for those who can't fight for themselves.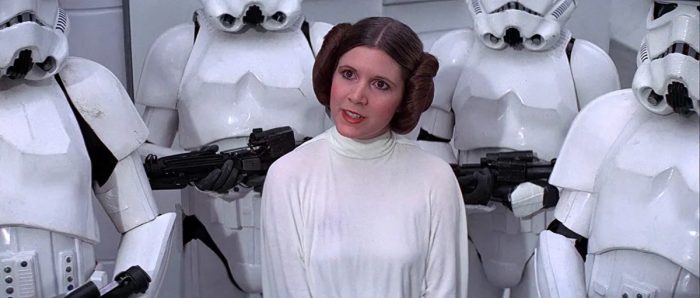 Leia helps the Rebellion defeat the Empire in the original trilogy, but she returns as a General in the sequels to help defeat the First Order. When she passes away, her loss is felt as a gigantic hole in the galaxy (and our hearts, as we also lost the indomitable actress who portrayed her, Carrie Fisher). Leia will always be #1 with us. As a bonus, we also got to see her as a headstrong child in the Obi-Wan Kenobi series.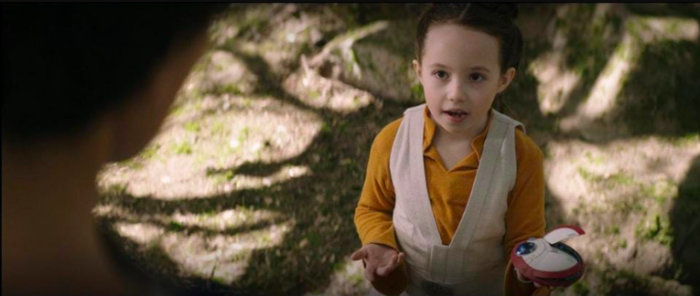 Of course, as we said, all of these characters have brought something unique to the Star Wars universe. They'll forever be emblazoned in our memories as the strong female characters that they are. That's why making this list might have been one of the hardest things we've ever done.
Join the AllEars.net Newsletter to stay on top of ALL the breaking Disney News! You'll also get access to AllEars tips, reviews, trivia, and MORE! Click here to Subscribe!

What do you think? How would you rank these characters? Let us know in the comments!