Funny thing about Disney theme parks: Historically, it takes a bit of time before they catch on with the public.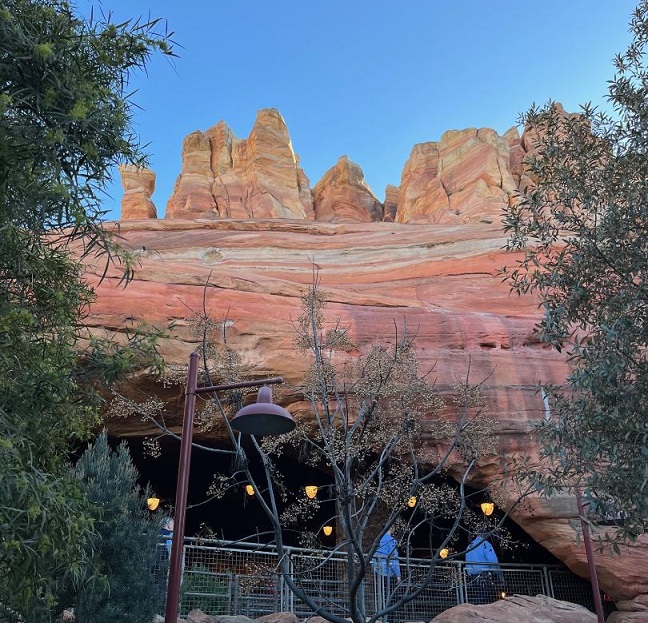 It started with Disneyland in 1955. After a chaotic opening day, which saw the park overwhelmed with guests, attendance spiraled downward in the months ahead, leaving many to wonder if the park would still be open a year later.
According to Marty Sklar, the former leader of Walt Disney Imagineering who was a member of Disneyland's original marketing team, "Disneyland was never a slam dunk. It was our job to come up with as many marketing pitches as possible to convince the public to come to the park."
Disneyland took some drastic measures to help it remain solvent during those first few months, the most notable of which was keeping the park closed on Mondays and Tuesdays. Adding new and exciting attractions – ["Plussing," as Walt would say] also helped turn the attendance tide.
All four parks in Walt Disney World, as well as Disneyland Paris, had the same issues after opening their gates. They were like marathon runners who started slowly, but ultimately gained momentum as they hit their stride.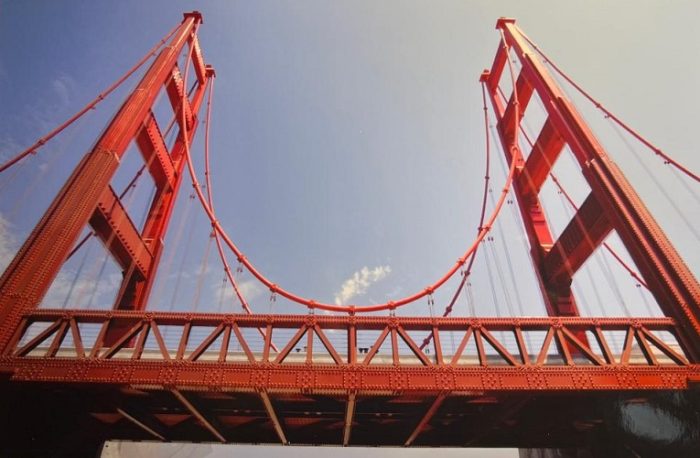 Disney California Adventure, which opened in February of 2001 across a newly constructed esplanade from Disneyland Park, was no stranger to this phenomenon.
Disney executives assumed that guests who came to Disneyland would naturally gravitate to Disney California Adventure [or DCA] during their stay. They were wrong.
DCA was built on what had been the Disneyland parking lot for more than 40 years. Original plans for the space called for the construction of WestCOT, a West Coast version of Walt Disney World's EPCOT. When those plans were scrapped, the idea of creating a park that celebrated California was conceived.
Disney California Adventure got off to a slow start, which was only exacerbated by the terror attacks on Sept. 11, 2001, after which tourism around the world dwindled.
If truth be told, the California Adventure of 2001 wasn't very good. Many of its rides and attractions could be found at any number of boardwalk venues up and down the California coast.
Although it had the Disney name attached to it, the original California Adventure came off like just another amusement park, with very little of what you might call a "Disney persona."
And when you took into consideration that Disneyland – the heart and soul of the worldwide Disney Parks and Resorts operation and considered hallowed ground to most Disney aficionados – was located a few hundred feet away, DCA seemed doomed from the start.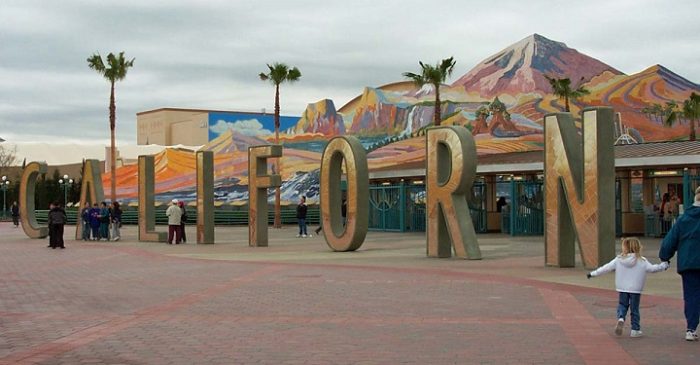 After years of unending criticism – as well as stunningly low attendance – the powers that be decided in 2007 that Disney California Adventure needed a massive overhaul.
Disney's creative team started by revamping the entranceway, which was supposed to represent a giant postcard. Gone was Sunshine Plaza and its giant sun icon, the massive C-A-L-I-F-O-R-N-I-A letters near the main gate, as well as the scrunched-down version of the Golden Gate Bridge.
That entrance was replaced by one that looked strikingly like the entrance to Disney's Hollywood Studios. Both main gates took their cues from the Streamline Moderne style of architecture featured on the legendary Pan-Pacific Auditorium in Hollywood.
A Main Street-style thoroughfare, called Buena Vista Street, had the look and feel of Los Angeles in the 1920s when Walt and Roy Disney first arrived from the Midwest.
Attractions that didn't draw much interest when DCA opened – a California travelogue film called Golden Dreams and an area known as Bountiful Valley Farm – were the first to go.
During a five-year span [at a cost of $1.1 billion] exciting new adventures were introduced, including Cars Land, Toy Story Midway Mania!, The Little Mermaid: Ariel's Undersea Adventure and the World of Color nighttime show. More recently, an Avengers Academy was added to the mix.
And the boardwalk-inspired Paradise Pier was reimagined into Pixar Pier, with many existing rides taking on Pixar themes.
The end result: DCA found its stride. And with it, came a dramatic uptick in attendance.
"We had a very uneven distribution where people spent most of their time at Disneyland and Disney's California Adventure was empty," said Jay Rasulo, then Disney's chief financial officer. "Now, half of the folks go to one park, half of the folks go to the other. It's almost a dream come true."
During our visit in early February, we found Disney California Adventure to be quite an enjoyable experience.
Buena Vista Street is everything Disney's planners hoped it would be: Much like Main Street U.S.A. in Disneyland, DCA's entryway is welcoming, nostalgic and immersive, with a café, a market and an old-fashioned ice cream parlor.
In a nod to 1920s Los Angeles, there's a red car trolley that takes guests from Buena Vista Street and into the Hollywood Land section of the park.
And there's even a restaurant and lounge modeled after L.A.'s fabled Carthay Circle Theater.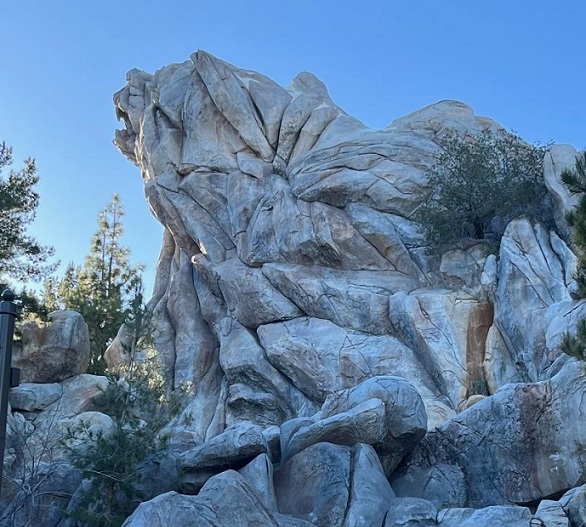 To the right after exiting Buena Vista Street is Grizzly Peak, which features the still-popular Soarin' and the wet and wild Grizzly River Run raft ride. To the left is Hollywood Land, where attractions such as Mickey's PhilharMagic, Turtle Talk with Crush, and Monsters Inc. Mike & Sulley to the Rescue are the headline attractions.
Nearby, the Avengers Campus now occupies the land where A Bug's Land once held sway. The campus features WEB Slingers: A Spider-Man Adventure and a rethemed Guardians of the Galaxy – Mission: BREAKOUT! … formerly the Twilight Zone Tower of Terror.
The Cars Land area is perhaps the most noteworthy addition to the DCA makeover and is easily the park's signature attraction. The entire area is themed after the Disney/Pixar Cars movie franchise, and it exudes a breathtaking attention to detail.
To attain a distinct level of realism, Disney's creative team toured swaths of Route 66 and other landmark sites in the country's Southwest. What they created was a true work of art.
Featured attractions in Cars Land are Mater's Junkyard Jamboree and Luigi's Rollickin' Roadsters, geared to the younger set, and the adrenaline-junkie's favorite, Radiator Springs Racers.
What sets Radiator Springs Racers apart from just about any other attraction is the stunning rock work that surrounds the ride's track. Everywhere you turn as you walk along the ride's queue, those red-and-brown-hued boulders command your attention.
And even on the ride itself, you're left in awe by the beauty – manmade, yes, but strikingly realistic – of the buttes.
The Pacific Wharf section of the park brings your tastebuds to life: It features some of California's most notable culinary delights, everything from wine to bread to chocolate to cappuccino, most produced by local businesses.
Nearby, the screams of delighted guests can be heard on the re-imagined Incredicoaster [formally California Screamin'], the featured attraction in Pixar Pier.
There's also the ever-popular and family friendly Toy Story Midway Mania!, Jessie's Critter Carousel, Pixar Pal-A-Round and the Inside Out Emotional Whirlwind to help you conjure up memories of seaside experiences from long ago.
Lastly, Paradise Gardens Park has a collection of classic whirly, twirly boardwalk rides that will thrill kids of all ages. In addition, you can check out the Little Mermaid at Ariel's Undersea Adventure.
In our last edition of Still Goofy About Disney, we talked about the blessing of closeness at the Disneyland Resort … how everything is within walking distance.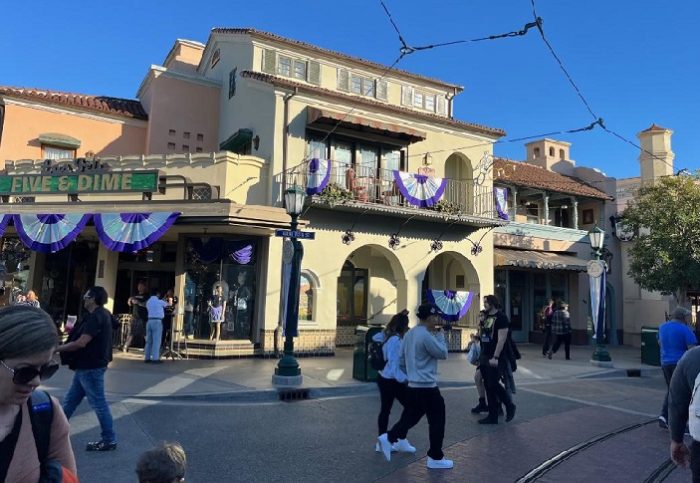 You can't get any closer to Disney California Adventure than by staying at the Grand Californian Resort. Guests can enter DCA from two different locations [apart from the Main Gate, of course], one near the Grizzly Peak section of the park, the other near Paradise Gardens Park.
There's even an entrance to the Downtown Disney area from the Grand Californian. And nearby, there's a monorail station that will drop you off in Tomorrowland at Disneyland [of course, park admission is required].
We left Disney's California Adventure quite impressed … impressed by the new attractions, sure, but also impressed that its five-year makeover worked.
The overhaul managed to transform DCA from "just another amusement park" into a true Disney experience: Unique and enjoyable, putting us in that "can't wait to return" frame of mind.
Next time: We take a deep dive into Disneyland's version of Mickey and Minnie's Runaway Railway and the challenges presented creating both the California and Florida attractions.
Chuck Schmidt is an award-winning journalist who has covered all things Disney since 1984 in both print and on-line. He has authored or co-authored seven books on Disney, including his latest, The Beat Goes On, for Theme Park Press. He also has written a regular blog for AllEars.Net, called Still Goofy About Disney, since 2015.