Over the years, members of Disney's creative team have, on occasion, been asked to do the impossible. And more often than not, they have accomplished the task…with spectacular results.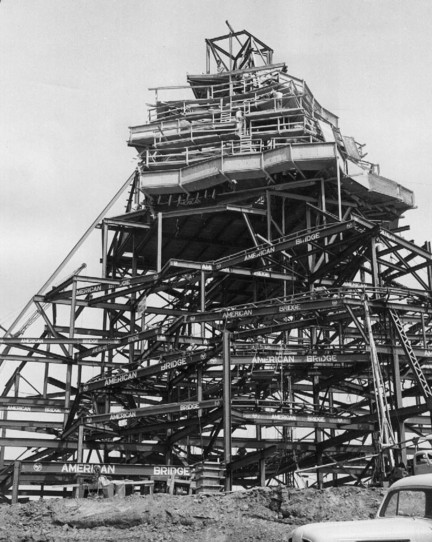 Back in the late 1950s, Walt Disney was on vacation in Switzerland, where he visited the set of the Disney motion picture Third Man on the Mountain. The movie was centered around the fabled Matterhorn, the so-called Jewel of the Swiss Alps.
Walt was so impressed by the beauty and majesty of the snowcapped mountain that he got word back to his staff in California that he wanted to create a high-speed, bobsled-type attraction featuring the Matterhorn.
The idea seemed simple enough: Fit two roller-coaster tracks into the guts of a realistic replica of the Matterhorn and place the attraction in the heart of Disneyland.
Mind you, running roller-coaster tracks inside an enclosed structure had never been done before. Not only that, but the cables for the Skyway trams, which traveled from Fantasyland to Tomorrowland, needed to be incorporated into the design.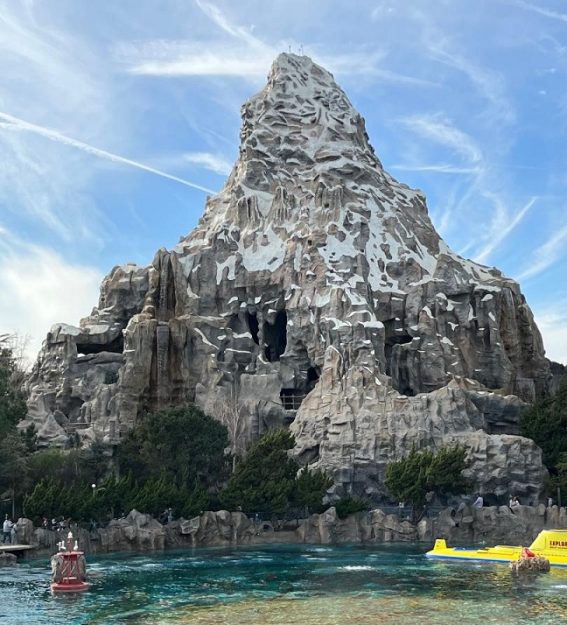 Moreover, the man assigned to the project, Bob Gurr, didn't have the luxury of computer technology to assist him; all he had was trigonometry, which he taught himself a few months before taking on the project.
"Normally, roller coasters would be wooden tracks and they would be built out in the open air so that you had a completely free choice of where to put the track," Gurr said.
"But having two tracks intertwine around themselves and confined within the shape of this mountain was one heck of an assignment."
[Keep in mind that Gurr also designed the bobsleds for the attraction … while also working on the new submarine attraction and the monorail system, all at the same time!]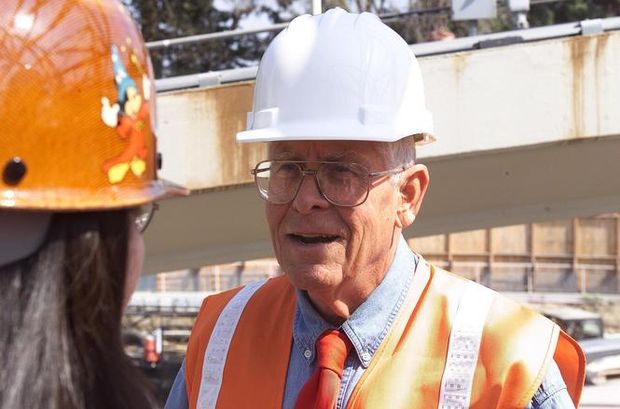 Working in conjunction with the folks at Arrow Development, Gurr was able to successfully fit two tubular steel tracks [also an industry first] inside what looked like a tangled mass of steel beams.
"I was strictly using hand drafting tools, but if I see how to do something and the things I need to do, I can learn that stuff pretty quick," Gurr said. "Anybody working around Walt always found a hybrid way to do stuff very fast."
The end result was the Matterhorn Mountain Bobsleds attraction, which opened in June of 1959 and remains today one of Disneyland's most beloved adventures.
Fast-forward more than six decades. Now-retired Walt Disney Imagineering creative director Kevin Rafferty and his talented team are tasked with developing the concept for an attraction to be called Mickey and Minnie's Runaway Railway.
The new attraction would be placed in both Disney's Hollywood Studios and Disneyland.
In California, a new show building – the El CapiToon Theater – would be constructed in the Mickey's Toon Town section of the park to accommodate the ride … in itself, a minor miracle, considering how little extra space there is available in Disneyland's backstage areas.
In Florida, the challenge – make that the daunting challenge – was placing the attraction inside an existing space … in this case, the Chinese Theater show building, which was previously home to The Great Movie Ride.
I was in attendance at the grand opening of Mickey and Minnie's Runaway Railway in Disney's Hollywood Studios on March 4, 2020, and I was fortunate to experience Disneyland's version of MMRR just a few days after it opened on Jan. 27, 2023.
I did notice some differences between the two attractions … some subtle, some wonderfully imaginative, all totally enjoyable. Those differences are the direct result of using different show buildings.
In Disneyland, according to Rafferty, "Some of the scenes were restaged – for the better, actually – thanks to the luxury of having a brand-new show building, as opposed to fitting a ship in a bottle with existing columns as we did in the Chinese Theater [in Hollywood Studios]."
Fitting a ship in a bottle. Sounds a lot like Bob Gurr there, doesn't he? One heck of an assignment, to be sure …
The placement of MMRR in Mickey's Toon Town in Disneyland was a no-brainer. What better place to situate the first-ever attraction starring Mickey Mouse than in a land not only devoted to The Big Cheese but in an environment that celebrates the whacky cartoon world he starred in?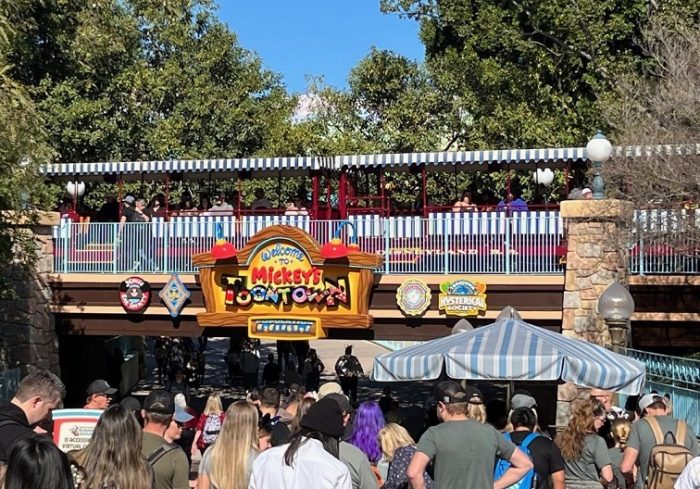 The exterior of the El CapiToon Theater is awash in vibrant, pastel colors, with an El CapiToon sign running vertically and a horizontal marque below it that reads Mickey & Minnie's Runaway Railway.
The biggest difference between the California and Florida versions comes as guests walk into the queue area.
In Florida, because of the constraints of the existing building, the queue winds around in a switchback fashion before you enter the pre-show area for the showing of the "Perfect Picnic" cartoon.
In California, before you get to the pre-show, there's a story to tell … and the Imagineers tell it beautifully.
The queue features an exhibit called "Mickey Through the 'Ears," which is presented by the Toon Town Hysterical Society.
As guests walk along the elongated queue, there are a variety of elaborately recreated scenes on display, highlighting Mickey's film career. There are props from classics such as Plane Crazy, Carried Away, and Fun and Fancy Free.
There's a section featuring props from Pluto's Christmas Tree.
There's even a giant beanstalk [from Mickey and the Beanstalk] that springs from the floor, then up and through the ceiling. On the walls, there is an abundance of movie posters featuring some of Mickey's [and Minnie's] most beloved cartoons.
The queue exhibits are a wonderful tribute to the character who helped launch all that is Disney today.
"That concept is one I pitched to help segue guests from the style of Toon Town to the abrupt style of the new Mickey shorts," Rafferty said. "My logic was, if we present Mickey in his various styles and costumes over the 'ears,' guests wouldn't have to experience such a radical change from his traditional walk-around style of Toon Town to his edgy style in MMRR.
"In other words, Mickey has had a lot of looks, but no matter his look, he's always the same Mickey!"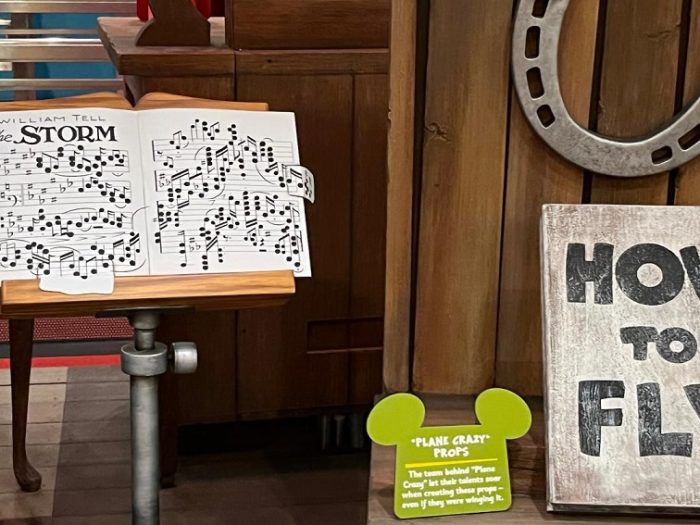 Rafferty is quick to point out the talented people he worked with on both versions of MMRR. [That's right. There was a time when he was leading both WDW and Anaheim's versions of MMRR at the same time, each in different phases of development. Again, one heck of an assignment].
"I helped bring on board a young Jungle Cruise skipper named Kevin Lively, who was a show writing natural. He and I cooked up many of the gags and moments inside the exhibit before I moved on to Florida."
When Rafferty had to focus on bringing MMRR across the finish line in Florida, he left the Disneyland project in good hands.
"I felt it wasn't fair to the Anaheim team to keep leading them when I couldn't be there in person with them. Both project teams were stellar and when I had to focus on MMRR in Florida, Jonathan Friday took over for me as creative director for P23 [the code name for the Disneyland project] under his creative leadership, I knew he and the fantastic team there would bring it home with flying colors.  And they did!"
Ground hadn't even been broken yet in Disneyland when Rafferty transferred to Florida to oversee that project.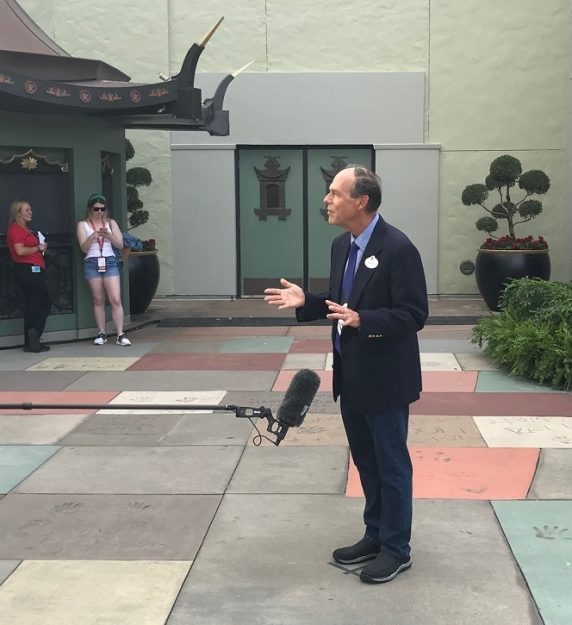 "Essentially, the clear vision for the Anaheim version was established before I left for Florida," Rafferty said, "so the team had their vision and direction to propel them onward, and a lot of what they were producing was a replication of what we were doing in Florida, using pretty much the same figures, art direction, vehicles, audio tracks, etc.
"There were a few changes to the show sets and stagings in the ride portion for Anaheim, but Sabin Lee, our show set designer, was brilliant in creating those changes and keeping them in the same style."
For example, when your ride vehicle is done dancing the conga with Daisy in Florida, you exit to the left. In California, your vehicle goes in reverse to leave the scene.
"I also suggested adding the covered bridge following the factory scene to give us more 'reconnection' time with Goofy prior to entering the finale picnic scene," Rafferty said. "We had to fill some space there with the new elongated building. I think it worked out beautifully."
Rafferty retired shortly after MMRR in Florida opened, bringing a fitting close to his illustrious career.
"One of the best memories I have at Walt Disney Imagineering is when [Disney CEO] Bob Iger pulled me aside in the hallway one day and said, 'Kevin, there is nothing I don't love about your new Mickey attraction.'"
"A true 'pinch me' moment," he added proudly.
Chuck Schmidt is an award-winning journalist who has covered all things Disney since 1984 in both print and on-line. He has authored or co-authored seven books on Disney, including The Beat Goes On, for Theme Park Press. He also has written a regular blog for AllEars.Net, called Still Goofy About Disney, since 2015.