Hello from Universal Studios Hollywood!
We're over here on the West Coast checking out EVERYTHING at Super Nintendo World, including the attractions, the food, the activities, the merchandise, and more. We're also checking out the Power-Up Bands and learning all we can about them. So here's what you need to know!
Power-Up Bands are snap bracelets that you can use to interact with different things in Super Nintendo World.
How Many Designs Are There?
There are 6 different designs themed to Yoshi, Princess Peach, Mario, Luigi, Princess Daisy, and Toad.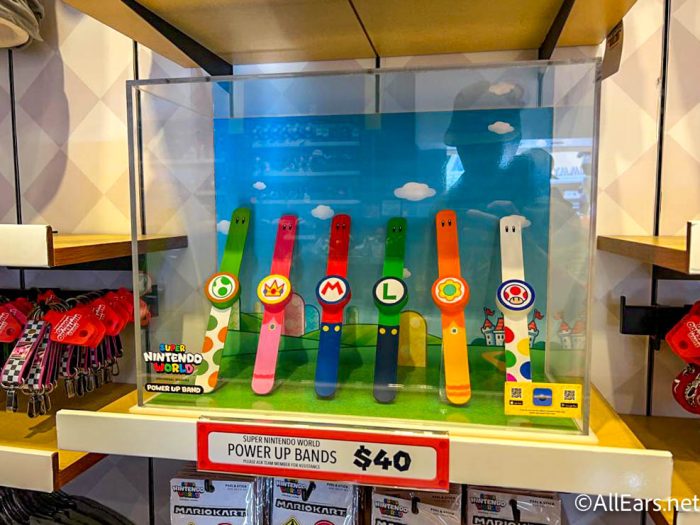 Here's a closer look at one of the bands. They are a slap-bracelet type of band so there are no real "buttons" or "clips" that hold it in place.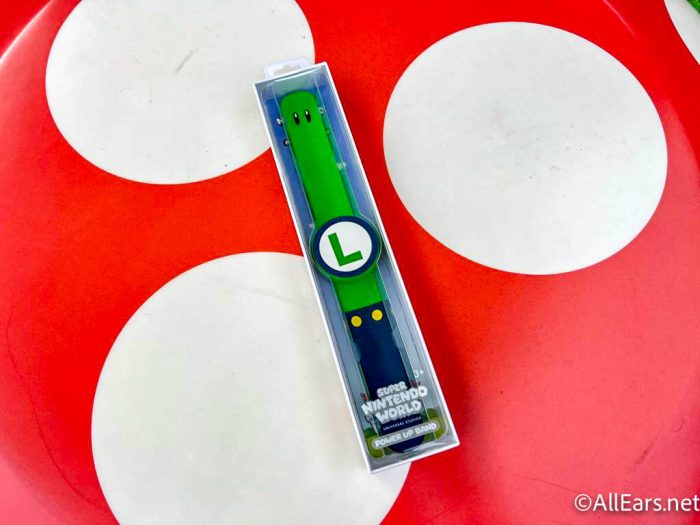 That might be fine for most, but we did notice that some people's bands were falling off because of this. If you have a smaller wrist, they might be a little loose. So monitor yours closely.
How Much Are the Bands?
The bands are $40 each.
Where Can You Find the Bands?
You'll find these "at a number of retail locations in Universal Studios Hollywood and Universal CityWalk as well as inside the land at the 1-UP Factory™ store."
Setting Up the Band
Once you buy your band, you'll want to make sure you've downloaded the Universal Hollywood app. Then you can go to the Super Nintendo World portion of the app and hit "options."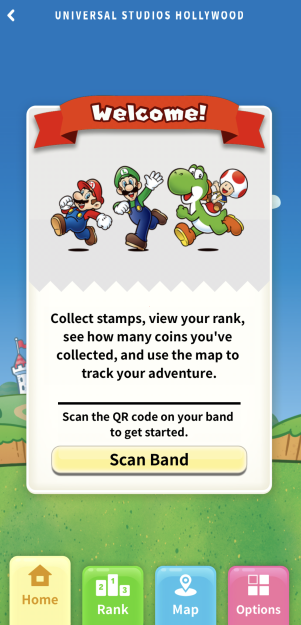 You can then hit "add band" once you've bought yours.
You'll then scan a QR code on the band to get started. Depending on what band you buy, you'll join a specific team.
You can then help your team gain points. Throughout the day you can check the app to see rankings for the team as a whole and for individuals separately. You'll also be able to see rankings from Mario Kart: Bowser's Challenge (the ride) and more on there! Will YOU make the leaderboard?
What Do They Do?
There are quite a few things you can do with the Power-Up Band! According to the story of the land, "Bowser Jr. has stolen the Golden Mushroom! Using your Power-Up Band, you can retrieve the Golden Mushroom for Princess Peach by playing interactive games throughout the land and collecting digital keys in order to unlock a final Shadow Showdown with Bowser Jr."
You can use the band to tap things all throughout the land to create unique effects. Look for touchpoints in various places around the land, scan your band, and you might just unlock a special effect!
Oh hi, Bowser! Didn't see ya there! pic.twitter.com/KfnRRmta5C

— AllEars.Net (@AllEarsNet) February 17, 2023
We saw lots of folks tapping away to see what different areas would do and what effects they could unlock.
When riding the land's sole moving ride — Mario Kart: Bowser's Challenge, be sure to tap your band to connect it to the ride. That'll help you gain points from the experience. Unfortunately, when we tapped our band to the steering wheel it did not seem to connect our band to the ride, so you may need to try it a few times to get it to work.
Here's a closer look at the Power-Up Bands in action! pic.twitter.com/Nye2sP4q5Z

— AllEars.Net (@AllEarsNet) February 17, 2023
You can also tap your band to many bricks in the land to collect coins or stamps or unlock effects. With some, you may just need to tap the band, while with others we
noticed you had to do a stronger HIT to make the band register — it just depends.
You can still hit the cubes without the Power-Up Band, but it makes a different sound, almost like you "failed." We spoke with an employee who said that for the mini-games in the land, you'll essentially need the Power-Up Bands to play.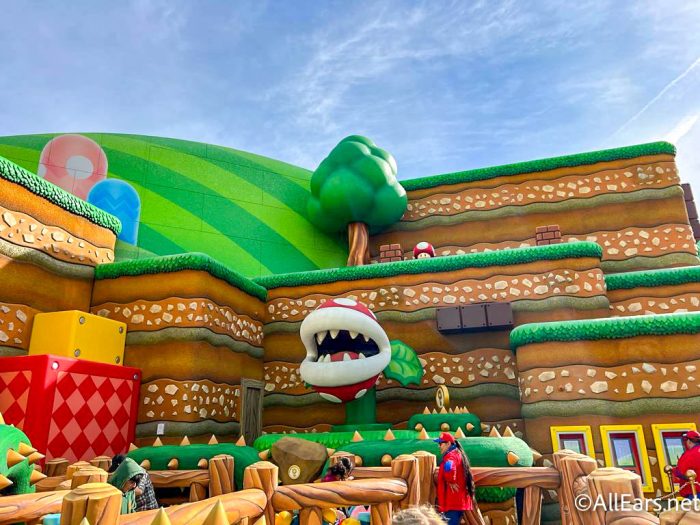 It looks like these are some of the Mini-Games/Key Challenges you'll be able to play to defeat Bowser Jr, using your Power-Up Band.
One experience within the land is called "Bowser Jr. Shadow Showdown." With a Power-Up Band, you'll be able to unlock a special Bowser Jr. Shadow Showdown Challenge.

How Do They Compare to MagicBand+?
Unlike a MagicBand+, these Power-Up Bands do NOT light up and they do not need to be charged. That makes them more similar to standard old-style MagicBand designs (as opposed to the newer MagicBand+ options).
Check out all the different Power-Up Bands! Which one's your favorite? pic.twitter.com/Q007HHorpg

— AllEars.Net (@AllEarsNet) February 17, 2023
Also, unlike MagicBand+, it doesn't look like Power-Up Bands can act as your park ticket, hotel room key, or anything like that. They're really just used for the Super Nintendo World space for interactivity.
Do You NEED a Power-Up Band?
Technically, you do NOT need a Power-Up Band to experience parts of Super Nintendo World. You can still ride Mario Kart: Bowser's Challenge, meet the characters, eat at Toadstool Cafe, shop the merchandise at the 1Up Factory, and admire the land without the Power-Up Band.
SHOULD You Get a Power-Up Band?
It depends. When we asked our reporter if the bands add value to the experience, they shared that in their opinion they do. It is still cool to look at everything within Super Nintendo World without a band, but there's not much to interact with if you don't have the band. Getting the band makes the land MUCH more immersive and interactive.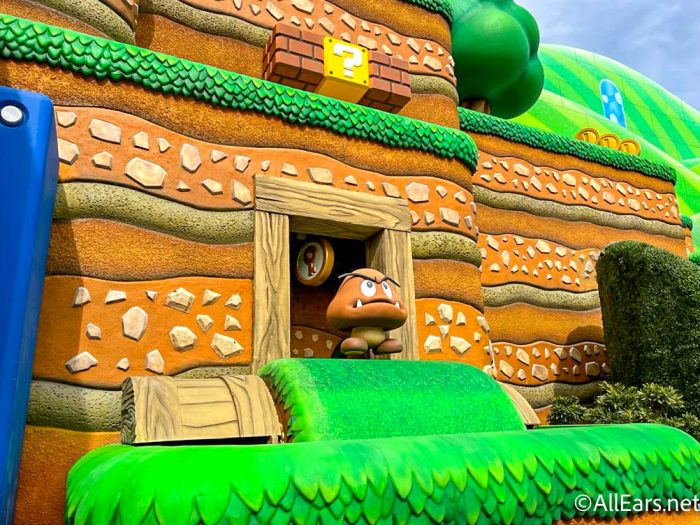 Whether the Power-Up Band is right for you might also depend on what your goal is within the land. If you want to do EVERY SINGLE THING in the land with the Power-Up Band — tap every point, unlock every game, etc. be aware that it can take a LONG time. During our visit, there were LONG lines nearly everywhere even for the interactive band-focused activities.
While we did go on opening day, we expect wait times could continue to be long since this is a brand new land. If you know that once you buy the band, you're going to want to do every single band-related thing to feel like it's "worth it," you might want to skip the band or at least plan a return trip!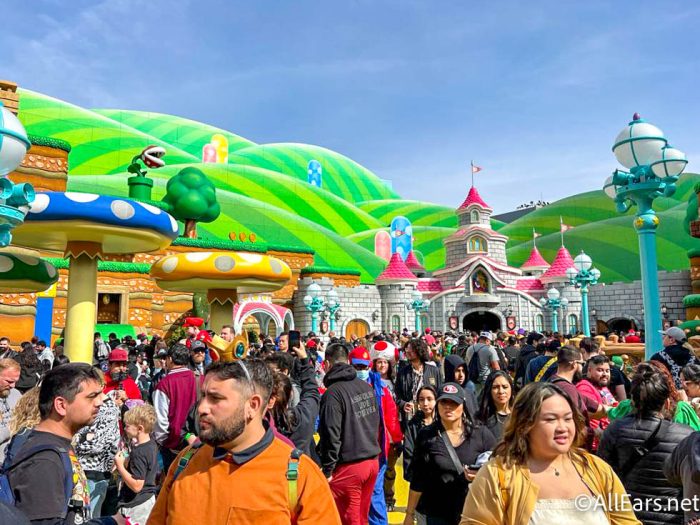 But if you're just coming to see Super Nintendo World as a whole, want to add a layer of interactivity to the land, and don't care if you do EVERY single band-related thing (or are willing to spread out the band-related activities over multiple trips), then this could be a good buy.
What do you think? Would it be a must-buy for you? Tell us in the comments.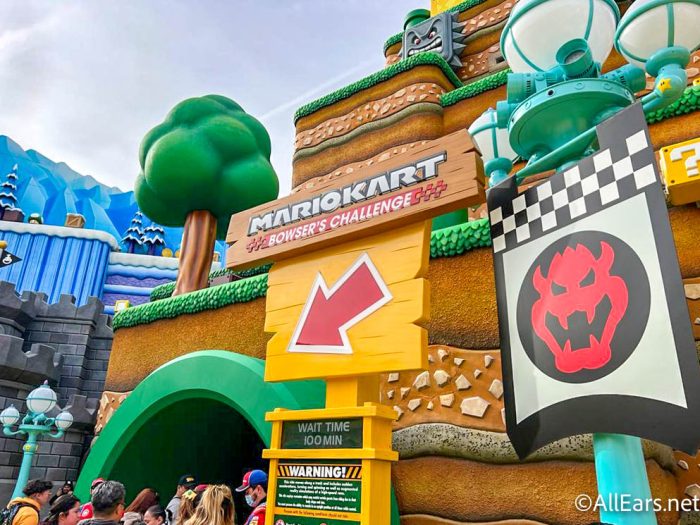 For more Super Nintendo World coverage, see our posts below: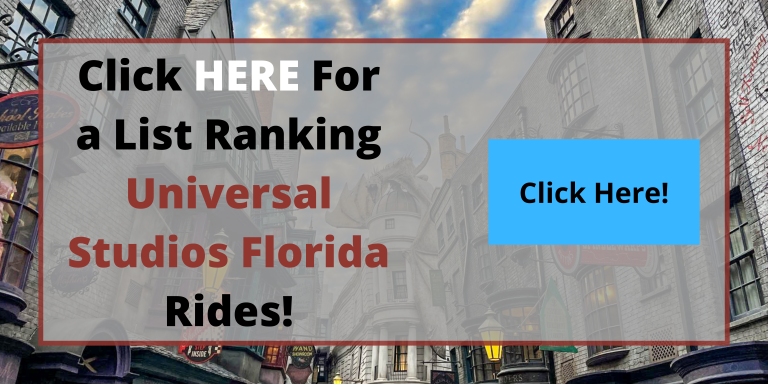 Will you be purchasing a Power-Up Band at Super Nintendo World? Let us know in the comments!