The internet has some strong opinions about Disney Adults.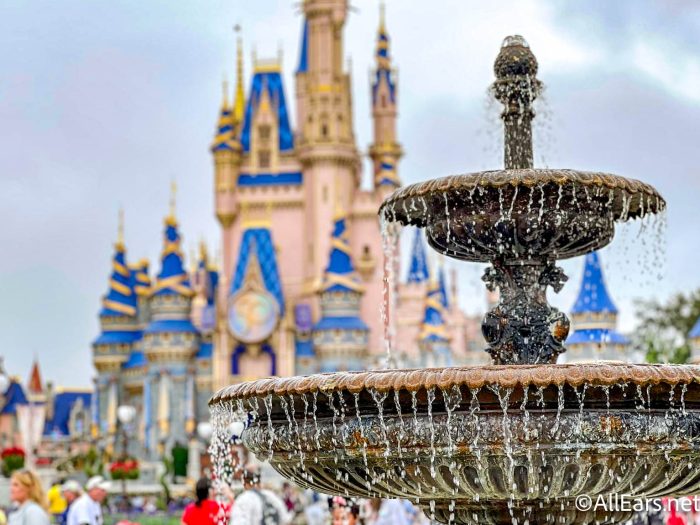 Whether you love them or hate them, you can't argue that they know their stuff when it comes to Disney. That's why we asked our readers what secrets they were willing to spill about the best hidden spots in Disney World, and boy, did they deliver!
Let's take a look at some of the best hidden secrets around Disney World!
Nomad Lounge
Okay, this first one isn't super secret, but if you don't know about it yet — you should! Nomad Lounge is connected to Tiffins, and if you're looking for a lounge where you can get a drink and a bite to eat with a true vibe, this is the place for you.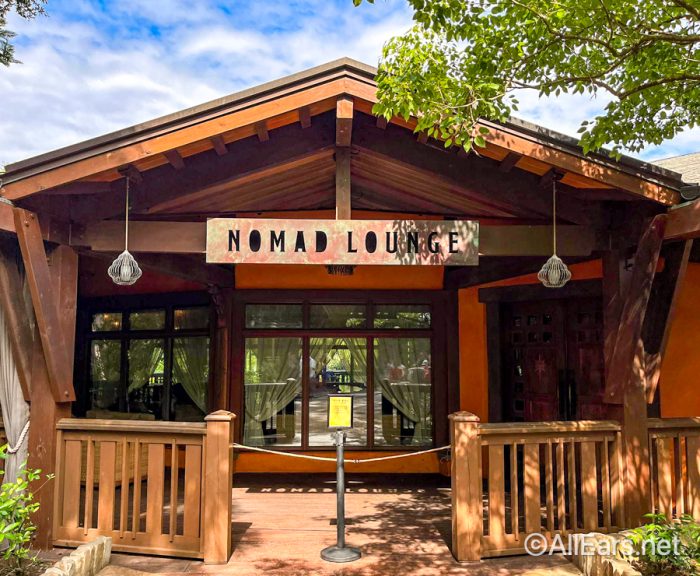 While everyone else is sweating in a 120-minute line for Flight of Passage, those who know about this gem can take a break from the heat while they snack on some delicious small plates, handcrafted cocktails, and non-alcoholic specialty drinks.
This dining location celebrates the spirit of travel and the energy inside is so welcoming! Whether you're relaxing inside or on the covered patio, you'll find this place offers an enjoyable respite from a busy park schedule.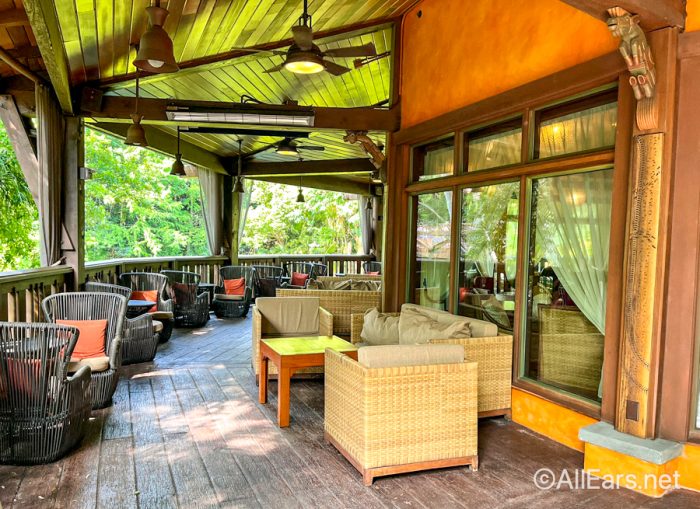 Nomad Lounge does not take reservations, so keep an eye on the My Disney Experience app while you're in the park — there is a Walk-Up Waitlist option available.
Upstairs at Columbia Harbour House
If you're looking for another place to cool off and relax for a bit inside the theme parks, Columbia Harbour House has an upstairs area that can be pretty quiet!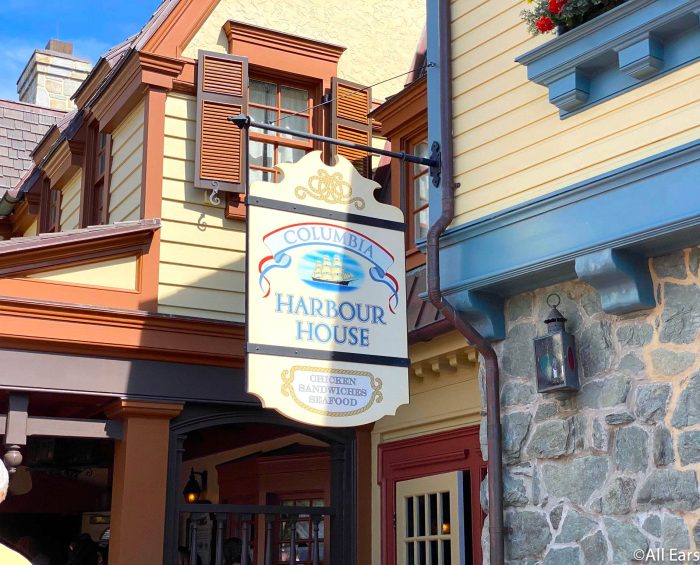 Whether you just want to eat your lunch away from the crowds, or you need to find somewhere relaxing with air conditioning, this spot in Magic Kingdom is a great option. Just look for the stairs inside and head up to a table with some quiet and breathing room.
This nautically-themed dining location has some great options for food as well, like fan-favorite Lobster Roll and the New England Shrimp Boil. You can find this gem in Liberty Square, near Haunted Mansion and Memento Mori.
Weinkeller in the Germany Pavilion in EPCOT
Over in EPCOT, there's another hidden spot that's a quiet getaway from the crowds. No, not La Cava del Tequila — while that is a great place to grab a cocktail, it stays busy. Instead, head to the back of the Germany Pavilion to grab a cold drink in this obscure location!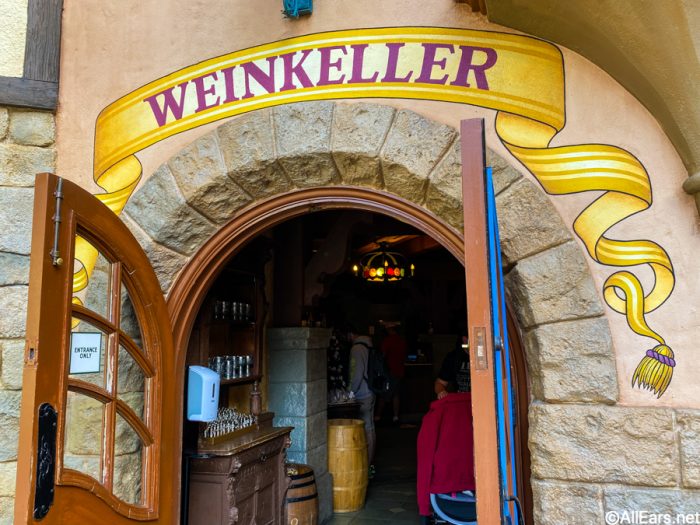 At Weinkeller, the German wine cellar, you can do tastings, buy a glass or bottle of wine, or get a shot of one of their fun liqueurs like the Mozart Chocolate Liqueur.
You can find this hidden spot in between Die Weihnachts Ecke Christmas Shop and Biergarten Restaurant, so look for it on your next trip to the Germany Pavilion!
Yeeha Bob Jackson at Disney's Port Orleans Riverside
For the next hidden gem, we're headed to the Disney resorts — specifically, Disney's Port Orleans Riverside. Over at this resort, you'll find River Roost, a full-service bar where you'll be able to enjoy southern-style cocktails like the Southern Hurricane, and appetizers like the tasty Mardi Gras Fritters. But this lounge doesn't just have good food and drinks — the entertainment is stellar!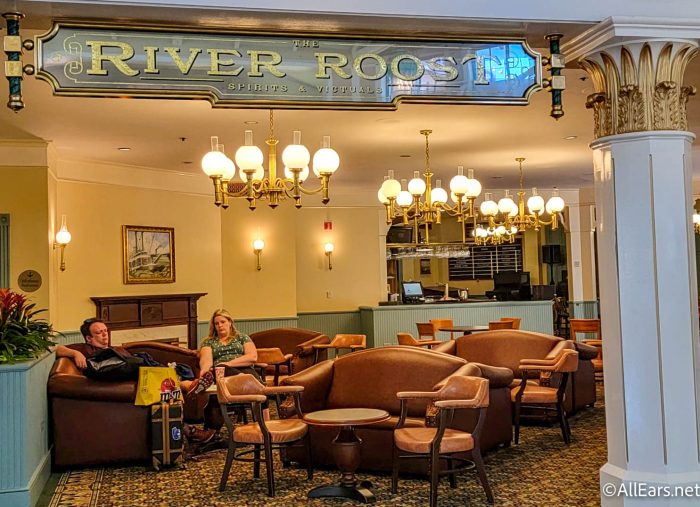 While Yeehaw Bob Jackson has a lot of fans, many have never heard of him! He has been performing at Disney for over 20 years and brings an incredibly fun energy to the room with his boogie-woogie music and comedy.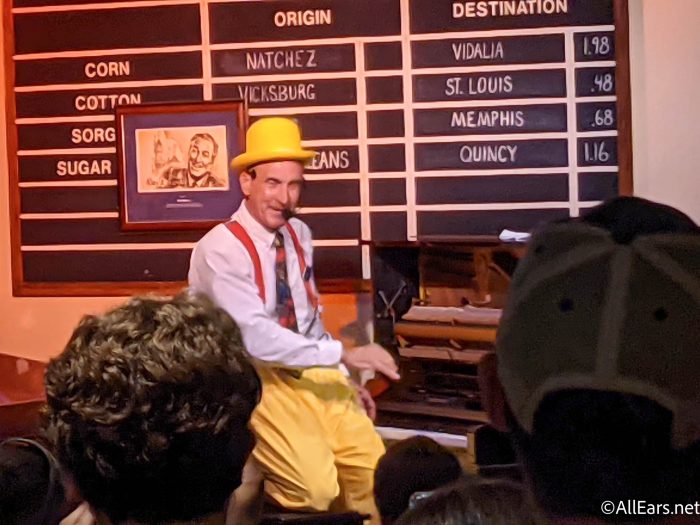 If you're staying at Port Orleans Riverside, this is a great way to end your night! But even if you're not, you could make a fun night out of this after spending the day at Disney Springs. The Sassagoula River Ferry Boat is a complimentary, leisurely ride that will take you to the resort from Disney Springs. At the time of writing, Yeehaw Bob plays at River Roost Wednesdays through Saturdays from 8:30 PM until 11:45 PM.
There you have it! We love bringing you all the best tips for your Disney vacations, so make sure you stay tuned to AllEars for all the latest info. If you want to participate in the next poll, be sure to follow us on Facebook!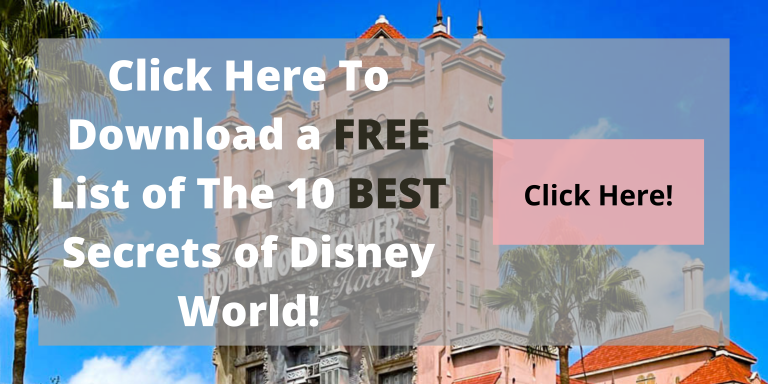 Do you have any favorite hidden spots in Disney World? Let us know in the comments!