You might have NEVER heard of Disney World's SECRET shopping mall (and no, we're not talking about Disney Springs).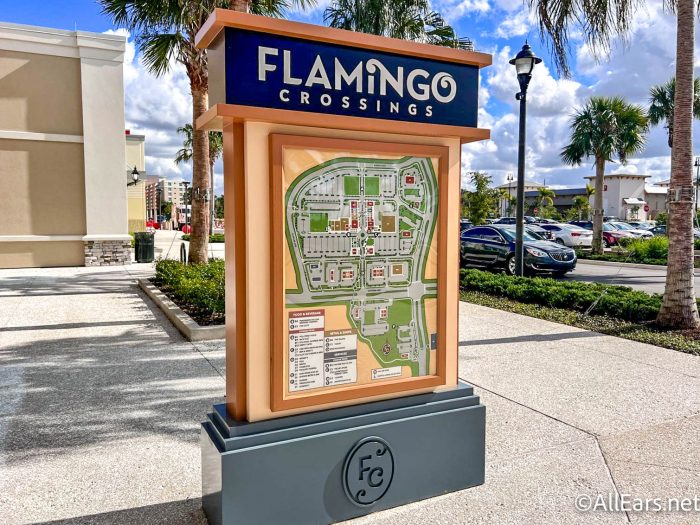 Disney Springs has all kinds of shops, restaurants, and entertainment offerings, but did you know there's another shopping and dining district located not too far away from the Disney World parks? Come with us for a FULL TOUR of Flamingo Crossings — the under-the-radar shopping mall you've never heard of…until now.
Overview of Flamingo Crossings
The first thing to know about Flamingo Crossings is that Disney owns the complex and has been involved in planning the community, but it's not actually a very "Disney" place. You're not going to find Mickey Mouse walking around here. It's more of a "real world" spot located just outside of the Disney bubble.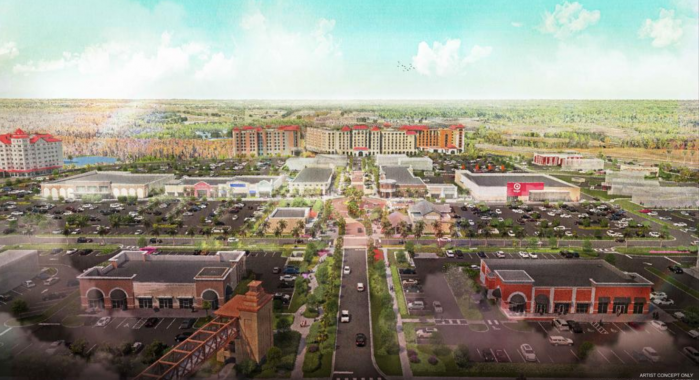 Flamingo Crossings is a shopping center that measures about 200,000 square feet, and its main purpose is for guests, Disney staff, and Orlando residents to find all kinds of shopping and dining necessities.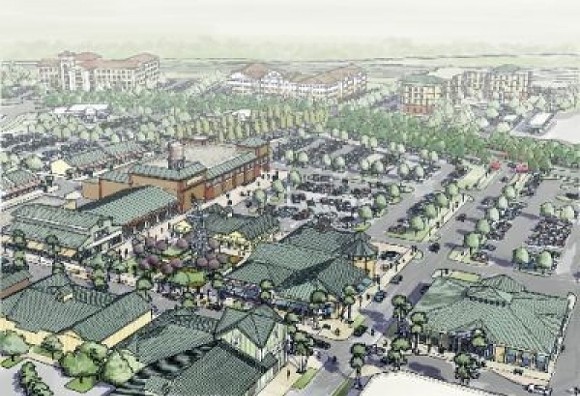 So why would you want to go to Flamingo Crossings? If you're looking for a little taste of the regular world during your Disney vacation, this is a convenient spot to visit with lots of familiar stores. You'll also be able to find essential items you might need for your trip, which is great to know in case you forgot to pack something! The stores here will likely have those items for much cheaper than you'll find at the Disney stores.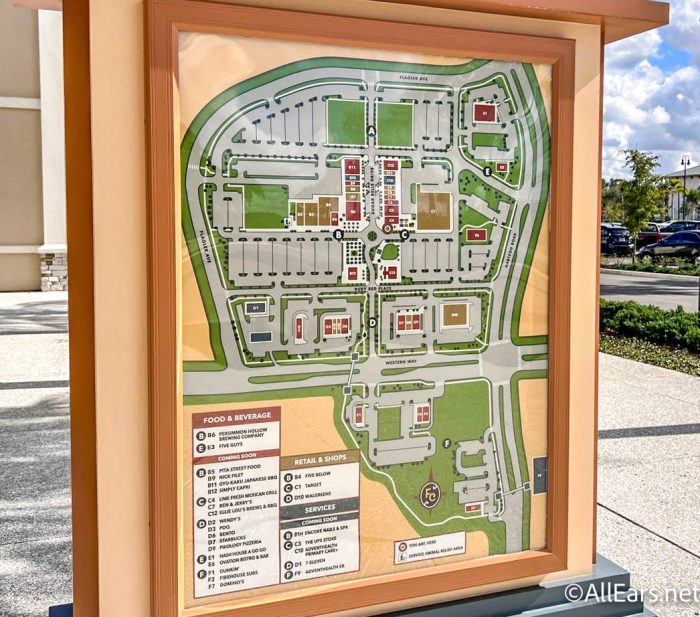 There are several familiar dining options, so if you have picky eaters in your group who want a non-Disney meal, there are plenty to choose from here. And the restaurants are cheaper than most Disney spots, too!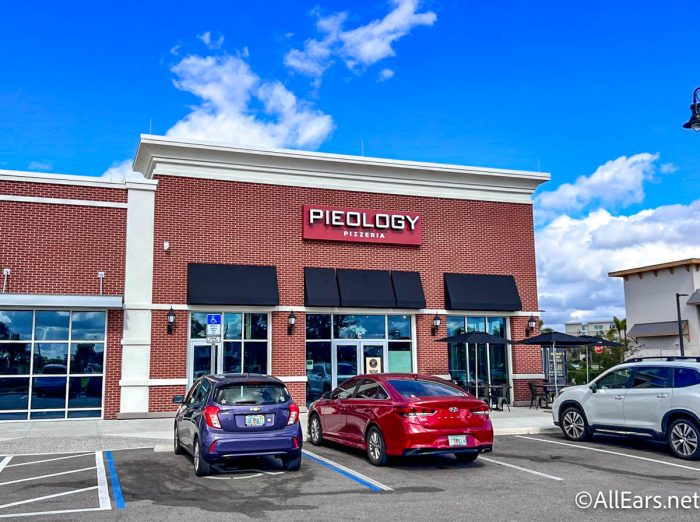 Finally, there are a bunch of hotels here, so you can check out those spots to find accommodations less than 15 minutes from the Disney parks that have non-Disney prices attached.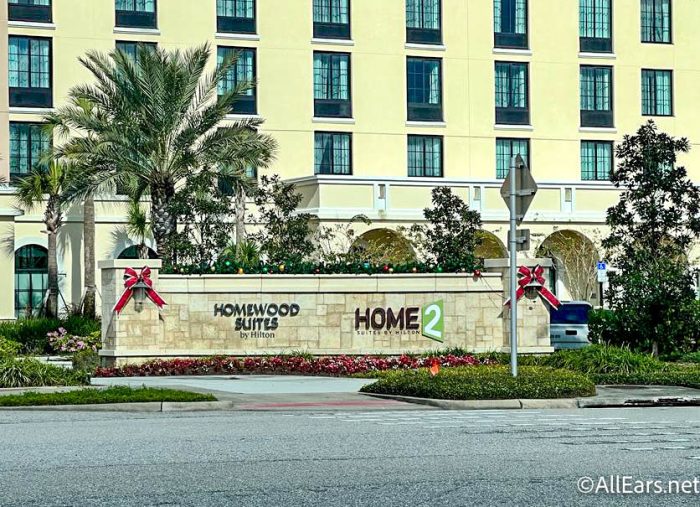 One thing to keep in mind is that the shopping and dining district is still being developed. That means that while some spots are already open, others are not yet available. Disney does expect to wrap up the project in 2023, so we'll keep an eye out for updates.
How To Get There
In terms of location, you'll find Flamingo Crossings just a few minutes outside of Walt Disney World.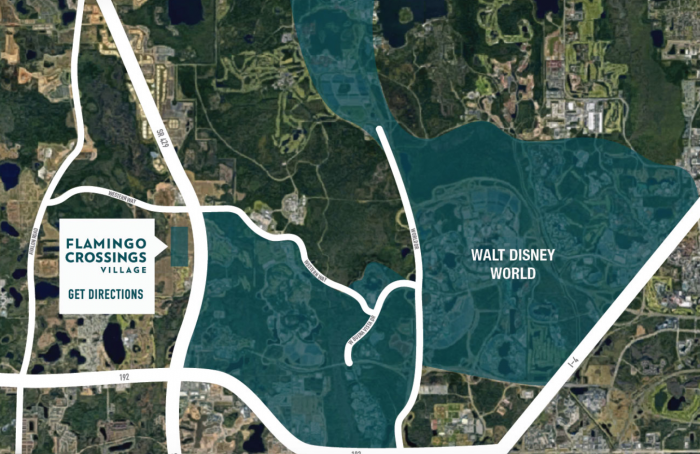 When we ran the directions from Flamingo Crossings to various Disney World spots in the morning during a weekday, these were the estimated drive times:
Flamingo Crossings to Magic Kingdom: 12 min
Flamingo Crossings to EPCOT: 12 min
Flamingo Crossings to Disney's Hollywood Studios: 13 min
Flamingo Crossings to Animal Kingdom: 14 min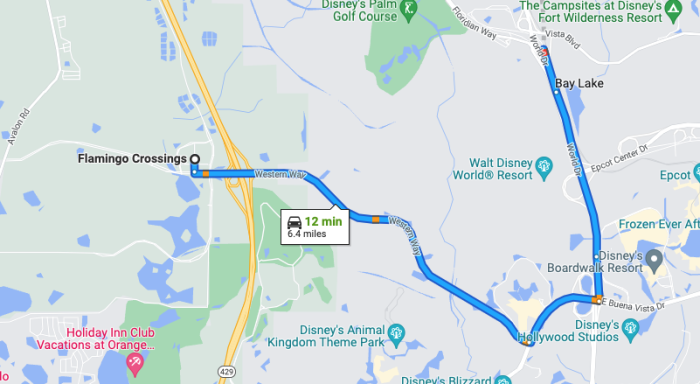 Although this area is being master-planned by Disney, Disney-operated transportation is NOT offered between Disney World's hotels/parks and Flamingo Crossings. If you want to get there, you'll have to arrange your own transportation.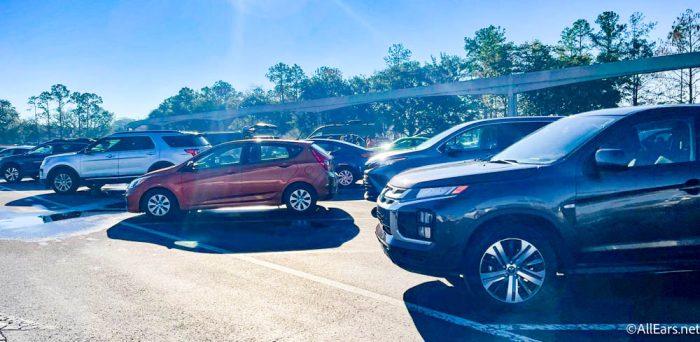 What You'll Find Inside
Now let's get to the tour and check out all the spots inside Flamingo Crossings!
Restaurants
Persimmon Hollow Brewing Co.
Ben & Jerry's
Starbucks
Firehouse Subs
Flamingo's Bar & Grille
Domino's Pizza
Five Guys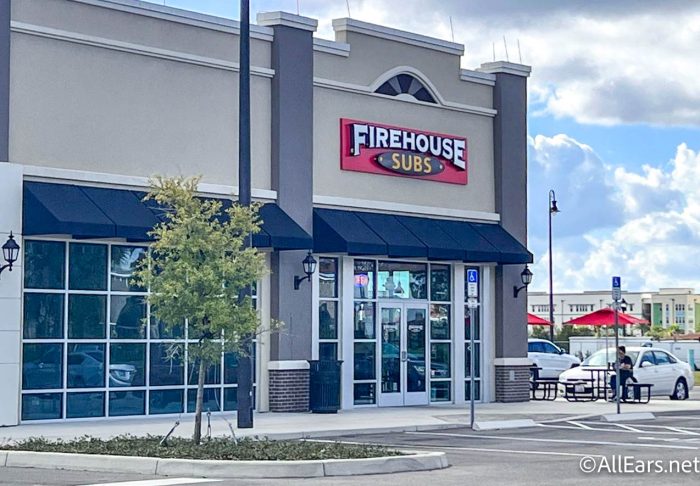 Gyu-Kaku Japanese BBQ (coming soon)
Hash House A Go Go (coming soon)
Wendy's (coming soon)
Dunkin' Donuts (coming soon)
Nick Filet (coming soon)
Ovation Bistro & Bar (coming soon)
Pieology at FLAMINGO CROSSINGS Town Center (coming soon)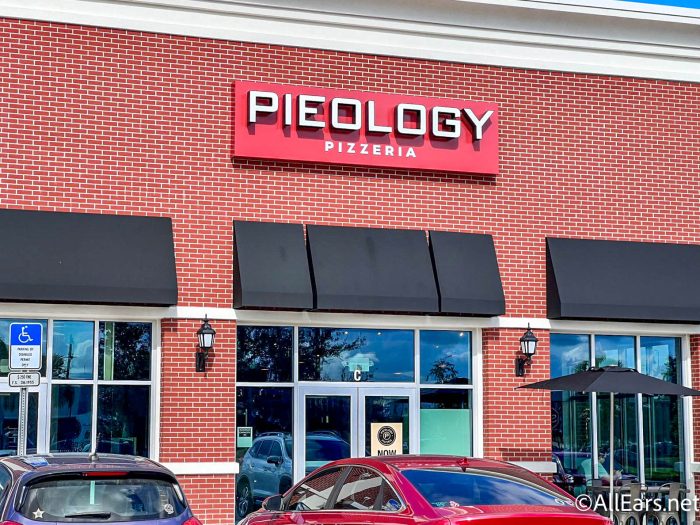 Ellie Lou's Brews & BBQ (coming soon)
Pita Mediterranean Street Food (coming soon)
Simply Capri (coming soon)
White Rabbit Dessert Experience (coming soon)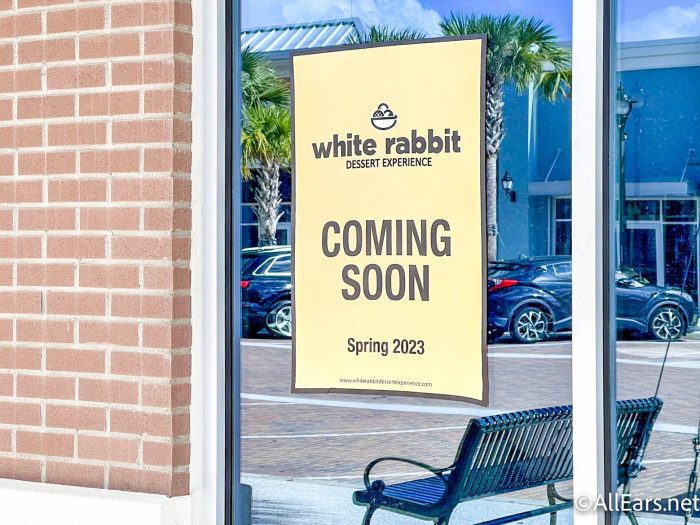 Lime Fresh Mexican Grill (coming soon)
Bento Asian Kitchen + Sushi Flamingo Crossings (coming soon)
Shopping
CVS Pharmacy
FedEx OnSite
Five Below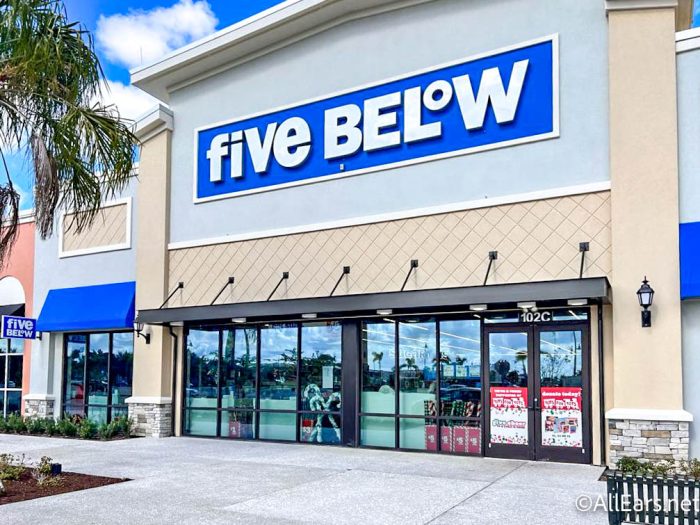 Luxor Nail & Spa
The UPS Store
Target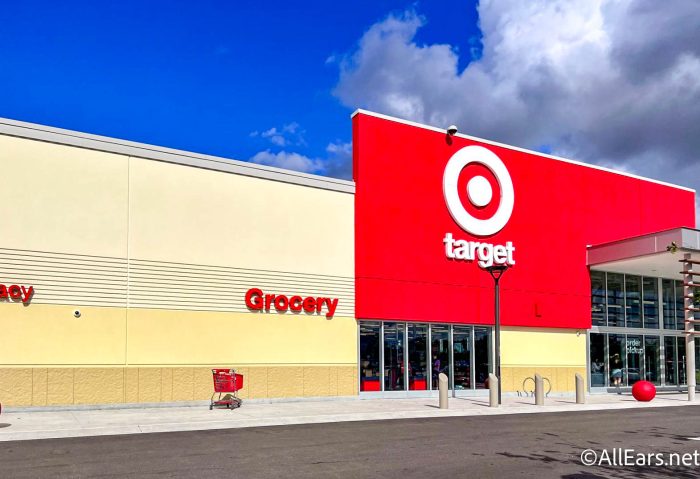 Walgreens
Encore Nails (coming soon)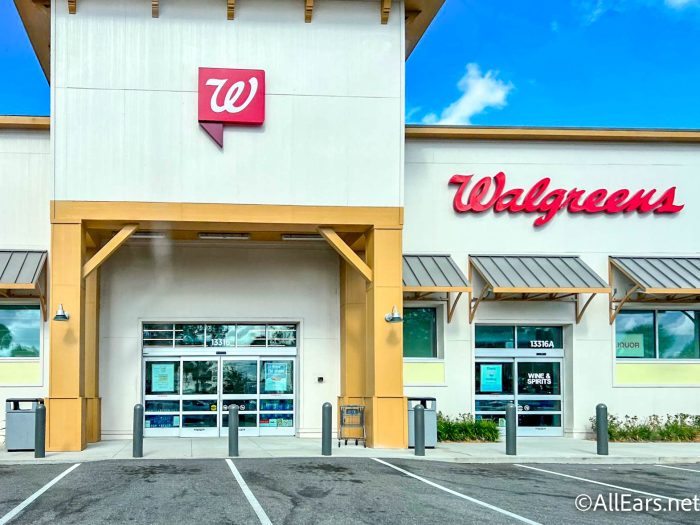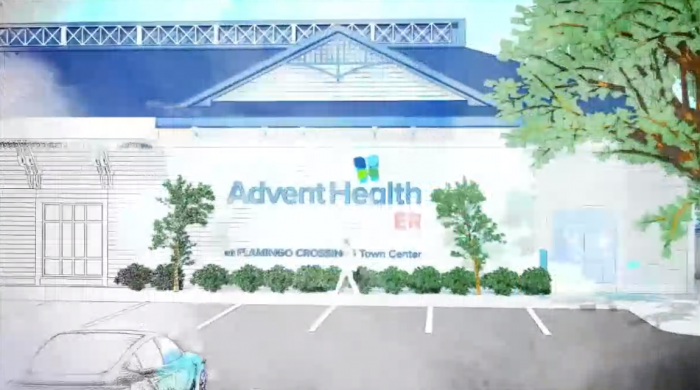 There are also a few ATMs in this area (including, specifically LibertyX Bitcoin ATM and Coinhub Bitcoin ATM Teller)
Accommodations
Before heading to Flamingo Crossings, there are a few things to keep in mind. First, if you're thinking of booking a hotel there, know that you can book any of the Flamingo Crossings hotels directly through the Disney website or by calling the Disney Reservation Center. You'll find them under the "Disney World Gateway Hotels" category, which you can then filter to just see those at Flamingo Crossings.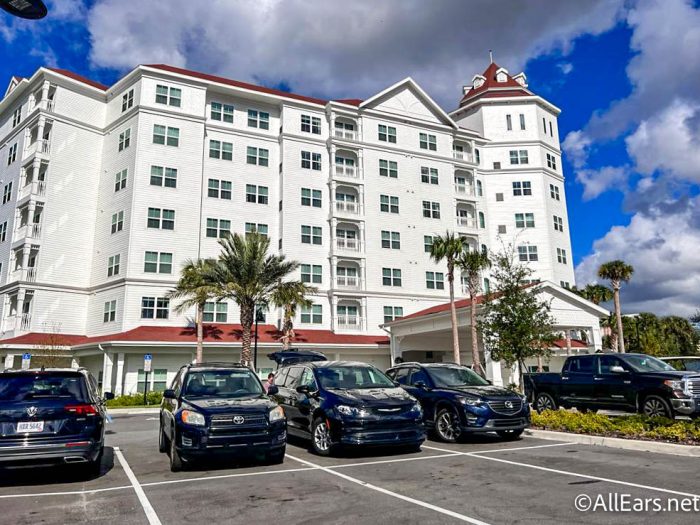 When it comes to these hotels, note that while they are NOT Disney-owned-and-operated hotels (and are not technically on Disney property), guests at these resorts may receive select Disney guest benefits. You can inquire with the hotels directly to get full details. You can also book directly with these hotels or look for deals through third parties (if you'd prefer not to book with Disney).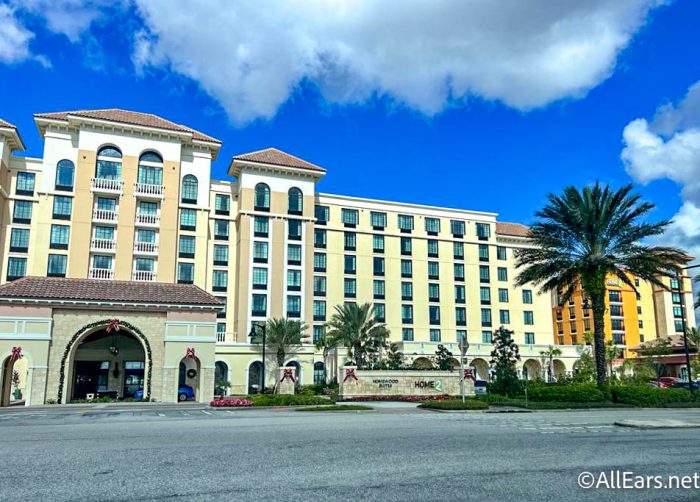 In terms of pricing, we looked at a stay at the Fairfield Inn for February 10th-February 14th for 2 adults and a guest room with 2 queen beds was $177/average per night for members (prepay non-refundable). During that same time, the cheapest Disney World hotel room was $316/average per night at Port Orleans Resort French Quarter.
Residence Inn by Marriott Orlando at FLAMINGO CROSSINGS® Town Center
Home2 Suites by Hilton Orlando at FLAMINGO CROSSINGS Town Center
TownePlace Suites by Marriott Orlando at FLAMINGO CROSSINGS® Town Center/Western Entrance
SpringHill Suites by Marriott Orlando at FLAMINGO CROSSINGS® Town Center/Western Entrance
Flamingo Crossings is also home to a newer apartment complex — called Flamingo Crossings Village — that serves as the newest housing complex for those within the Disney College Program.
So don't be too surprised if you happen to see a LOT of Disney College Program participants all around this shopping and dining area.
Should You Go?
Now that you know everything that's in Flamingo Crossings, should you visit during your next Disney World trip?
This spot isn't exactly a must-visit in our opinion. Most of the shops and restaurants can probably be found in your own hometown, so there's not a great reason to leave the Disney bubble and venture out here unless you're dying for a Target run mid-vacation or you forgot to pack some essentials and don't want to pay the inflated cost at Disney's hotels.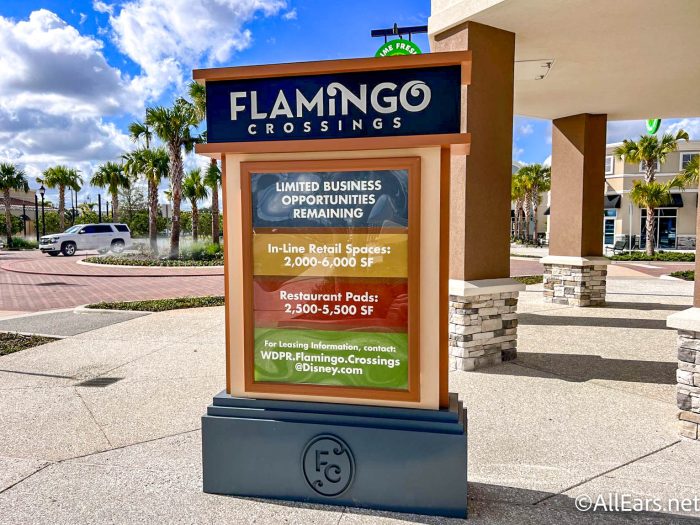 However, if you wanted to stay at a hotel near Disney World without paying Disney prices, the ones in this center might be good options! And there's the extra benefit of restaurants and convenience stores nearby, which could come in handy during your trip.
The biggest problem is likely that Disney transportation doesn't run to Flamingo Crossings, so if you're staying at a hotel there you'll need to bring or rent a car or use ride-shares.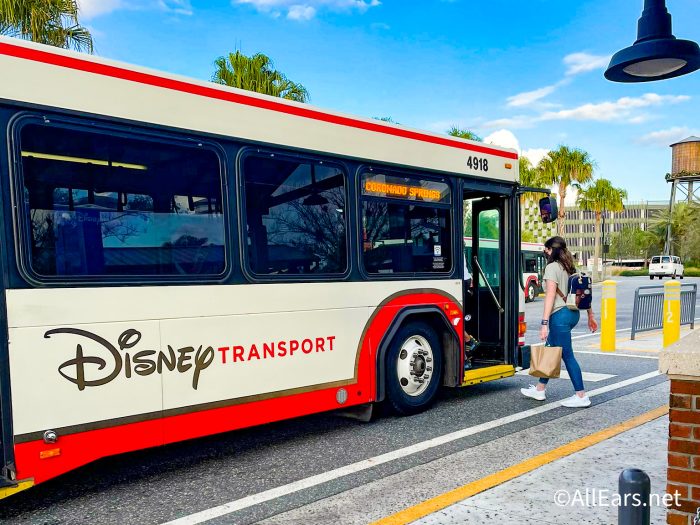 We'll continue to watch for more updates from Disney World, so stay tuned to AllEars for all the latest news!
Join the AllEars.net Newsletter to stay on top of ALL the breaking Disney News! You'll also get access to AllEars tips, reviews, trivia, and MORE! Click here to Subscribe!

Have you visited Flamingo Crossings near Disney World? Let us know in the comments.