Back in the 1990s, when our three kids were in school and participating in a variety of extra-curricular activities, we had a small window of opportunity when it came to venturing south to Walt Disney World. That window usually opened ever so briefly during the last few weeks in August.
For several years, we decided to skip flying to Orlando and opted instead to load up our minivan and head from our central New Jersey home to the Amtrak station in Lorton, Va., where we handed over our car and our cares to the Auto Train.
Our kids were old enough to view the 17-hour, 855-mile overnight train ride as an adventure, but still young enough to not think of it as corny or boring.
There was still some driving involved – about four hours to Virginia, then about an hour from Amtrak's Sanford, Fla., station the next morning to Walt Disney World – but five hours over two days sure beat 20-22 hours of bad coffee, countless rest stop breaks, the inevitable chorus of "Are we there yet?" and a stopover halfway to Florida at a roadside motel. Oh, that motorway living!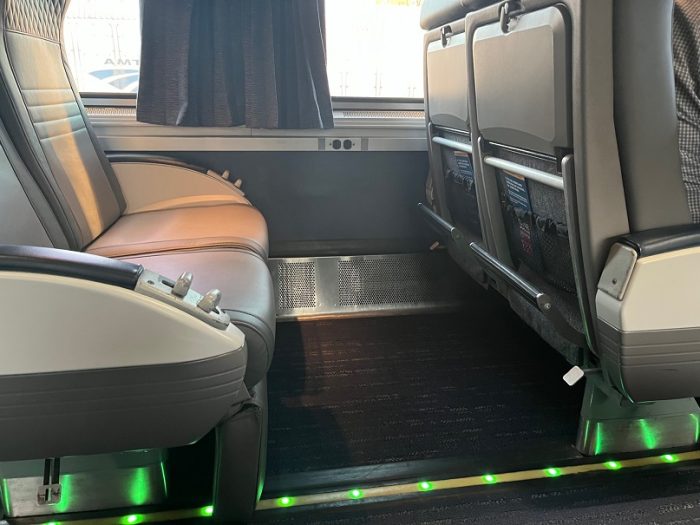 Sure, the Auto Train's sleeping accommodations in coach aren't anywhere near posh [in fact, when we made those trips, the kids sprawled out on the floor with their blankets and pillows, while the adults would "luxuriate" on the two seats above them].
We never availed ourselves of the Auto Train's other accommodations – a roomette, a bedroom or a family bedroom, all located in sleeper cars – in part because we were didn't want to drain a portion of our kids' college savings.
The roomette is everything the name implies: A tiny room, which consists of two lounge chairs and not much else. The bedroom offers twice the space of the roomette, accommodates up to two adults and includes an in-room bathroom with a shower, toilet and sink.
The family bedroom is the most spacious as it spans the width of the train, with space for two adults and two children younger than 12. Passengers in the family bedroom or roomette have access to bathrooms — including a private shower — as well as other amenities.
By "ridin' the rails" on the Auto Train, we weren't driving on an often desolate, sometimes congested, Interstate 95. Plus, our minivan, chock full of luggage, snacks and beverages for the duration of the vacation, would reunite with us when we got off in Sanford.
When our kids got older and started having kids of their own, flying became the better option, especially when Disney introduced its Magical Express service in 2005: Arriving WDW guests were transported from Orlando International Airport to their WDW resort free of charge on comfortable motor coaches. You'd drop off your luggage at the airport and it would "magically" appear in your room after you arrived at your WDW resort.
Of course, we had some issues with DME. Can't tell you how many times we'd wait a half hour or more on the bus and then, once we arrived on WDW property, we'd always seemed to be the last of three or four stops. Can't tell how many times our flight time from Newark Liberty Airport to Orlando was actually shorter than the Magical Express experience.
Earlier this year, when Disney discontinued Magical Express and the price of renting a car remained exorbitant, we decided to revisit the Auto Train as a viable option to get to and from Florida.
A planned six-night cruise aboard the Disney Fantasy from Nov. 6-12 was the perfect opportunity for us to give the Auto Train another try.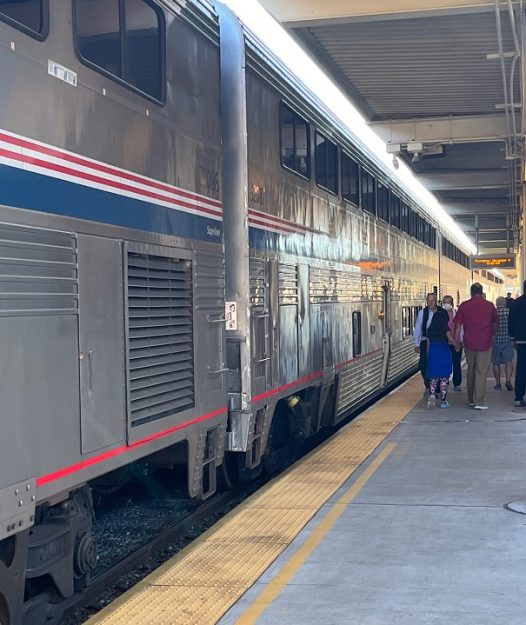 It had been 25 years since we last traveled on the Auto Train. Since then, we've ridden on high-speed trains in France, used the efficient tube system in London's Underground, and been on a scenic rail excursion through the Italian countryside from coastal Civitavecchia to Rome.
The Auto Train is neither high-speed [average speed is about 50 mph] nor are the views all that scenic, considering that you're asleep for a good portion of the trip. But it is usually efficient, particularly when it comes to loading and unloading your vehicle and getting to your destination on time.
The Auto Train is scheduled to leave Lorton and Sanford at 4 p.m. You may check in your auto between 11:30 a.m. to 2:30 p.m. Once you hand over your keys to an attendant, you won't have access to your car until the next morning, so it's recommended that you pack medications, snacks and toiletries, as well as your phone and its charging cord, in a carry-on bag. You may also bring pillows and blankets if you so desire.
We left our home along the Jersey Shore a little after 9 a.m. on Nov. 3 and made our way south. After a rather uneventful four-hour drive through Delaware and Maryland and we arrived at the Amtrak station in Virginia right around 1:30 p.m.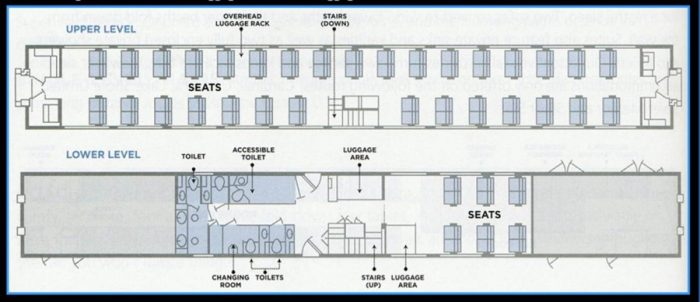 That's when things started to go "off the rails," so to speak.
The northbound Auto Train was delayed nearly five hours, with no explanation given. In fact, the nearly mile-long string of railroad cars was just arriving as we pulled into the Lorton station's car queue, where we turned off the engine and sat in a long line of cars for nearly two hours.
Once the line of cars started moving, it took another half hour before we reached the drop-off area at the station. After checking in, we learned that our Florida-bound train wouldn't be departing until after 6 p.m., which meant that our scheduled 9 a.m. arrival would be delayed until at least 11 a.m.
When we finally boarded the train, the coach seating was pretty much as I remembered: Plenty of leg room, with large, cushioned seats that recline. You can also raise leg rests for additional comfort.
What I didn't remember was how bumpy the train ride can be. Once we started rolling, the train cars either swayed from side to side or bounced along on the tracks, often making moving about either in your train car or from one car to another an adventure.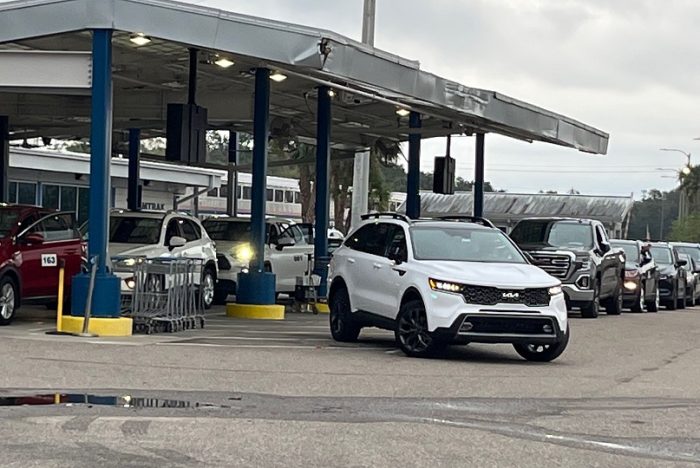 Our train car was located four cars away from the dining area. When announcements were made that the dining car was open, I made my way down there … only to find the line was very long and wasn't moving all that quickly. I waited about 20 minutes – all the while fighting to maintain my balance – before giving up and returning to my seat.
Our seats were in the upper section of the car, while the bathrooms are located on the lower area, meaning that each trip to the restrooms entailed walking down a winding, narrow set of stairs. In each car, there's one spacious restroom that's handicap accessible, another with a toilet and enough space to change clothes in the morning, and two smaller restrooms comparable to airplane lavatories.
Trying to fall asleep was an exercise in frustration. Unless you've mastered the art of sleeping while sitting up, it's almost impossible to get into a comfortable position. We dozed here and there most of the night, but never fell into anything close to a deep sleep. The folks who rave about traveling on the Auto Train are almost always people who spring for a roomette, a bedroom or a family bedroom.
A grab-and-go breakfast is offered beginning at 6 a.m. in the dining car, with coffee, cereal, pound cake, bananas and orange juice available free of charge.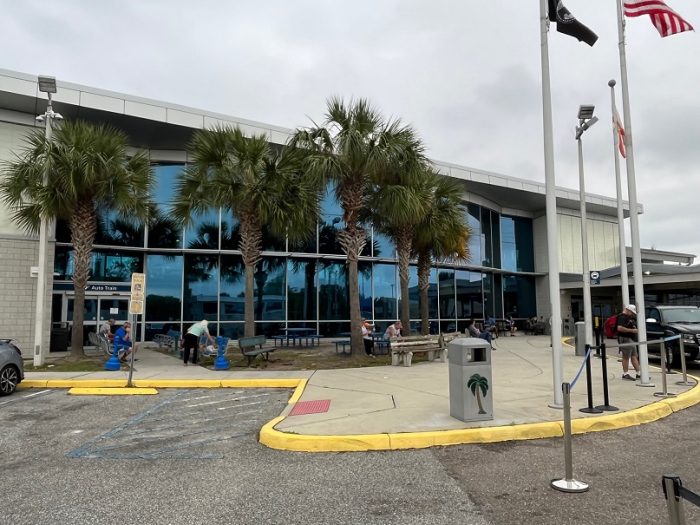 We didn't arrive at the Sanford station until 11:15 a.m., about 17 hours after we left Virginia. It can take as long as an hour and a half for your car to be unloaded from the train; fortunately, we got ours in about 30 minutes.
The car ride from Sanford to the Walt Disney World resort took less than an hour, with most of that trip on a relatively uncongested Interstate 4.
But by having our car, we were able to pick up members of our family the next day at Orlando International Airport, bring them back to our resort, then make the hour-long drive to Disney Cruise Line's Port Canaveral cruise terminal the following morning.
After an absolutely wonderful six-night cruise on the Disney Fantasy [the only glitch coming when we couldn't dock at Castaway Cay following Hurricane Nicole's untimely visit], we drove those same family members to the airport, spent the rest of the day at WDW, before heading back to the Sanford train station the following day.
Our experience at Sanford was decidedly better than our trip down from Lorton. We waited about 20 minutes to drop off our car, there were plenty of seats available in the terminal and the train left close to on time.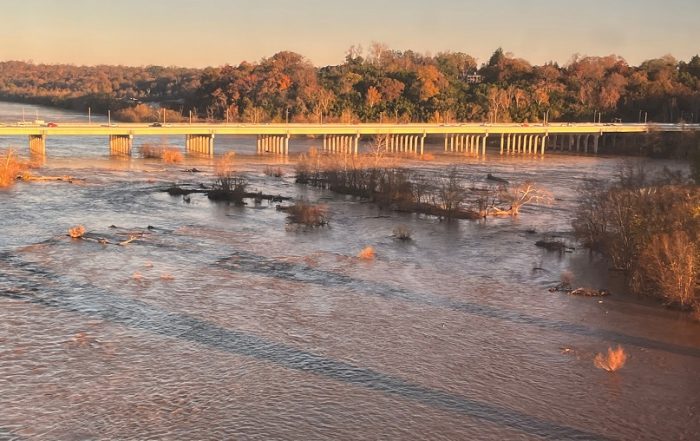 And the train was relatively empty, allowing us to spread out over two sets of seats and get a better night's sleep. We left Florida at about 5 p.m. and arrived in Virginia at about 10 a.m.
By 11 a.m., we had our car and were headed north on Route 95 bound for home.
When all was said and done, we gave our Auto Train experience mixed reviews.
Yes, it was great having our car with us in Florida. The fact that Florida's toll roads accept EZPass made getting around that much easier. And we even found a gas station that was selling unleaded regular for $2.98.9.
The trip down just wasn't very pleasant, in large part because of how long we waited to check in, how late we left Virginia and how late we arrived in Florida. And spending the day we arrived in the throes of sleep deprivation wasn't much fun.
The return trip to Virginia was better, in large part because we brought sandwiches, bottles of water, soda and snacks on board and we managed to get a sufficient amount of sleep. And the scenery as we traveled through Virginia in the morning was quite interesting.
If we ever do decide to take the Auto Train again, it would have to be in a bedroom in a sleeper car. In the meantime, we'll likely be flying or – dare we say it? – driving to the Sunshine State.
Chuck Schmidt is an award-winning journalist who has covered all things Disney since 1984 in both print and on-line. He has authored or co-authored seven books on Disney, including his latest, The Beat Goes On, for Theme Park Press. He also has written a regular blog for AllEars.Net, called Still Goofy About Disney, since 2015.