DISCLOSURE: This post may contain affiliate links, which means when you click a link and make a purchase, we receive a commission.
When we type "A" into our address bar, Amazon is the first site to pop up, and for good reason! It's a one-stop-shop when it comes to finding basically ANYTHING. Amazon is also a great place to shop for Christmas gifts!
Wait, Christmas?! Isn't it only September? Your calendar is not wrong — but it's currently 100 days until Christmas, and these are the items you'll want to shop EARLY! If you want to get your shopping list all checked off early, we've got you covered. These products are some of the best-selling and top-rated items on Amazon!
Make sure you grab these items soon, because they're super popular and could disappear before Santa arrives!
The Crocs revival is still going strong! If someone on your list still hasn't hopped on the Crocs bandwagon, treat them to a pair of these super-comfy shoes for Christmas. This classic style comes in TONS of colors, so you can find a shade that fits your gift-ee.
These shoes are great for a wide variety of situations — they even make great park shoes! We like wearing Crocs at Disney World not only because of their comfort but also because they are water resistant and dry off quickly. It comes in handy when those random Florida rainstorms roll in!
We can personally vouch for this hair dryer along with the over 400,000 reviewers! This blow dryer and hair brush all in one gives you a bouncy salon blow out at home. It's easy to use and often dries our hair faster than a traditional blow dryer, and we're all for getting ready in less time!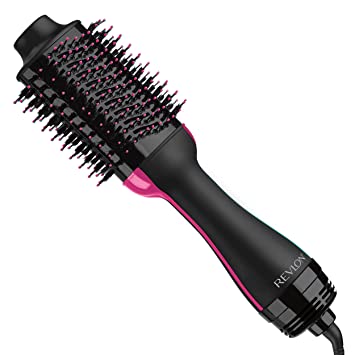 You can use this on all hair types — curly, straight, long, short, thick, thin, it can handle it! If you know someone who wants Disney princess hair, gift them this hot air brush.
Ice cube connoisseurs, you'll get it. There's nothing quite like a good crunchy ice cube that just upgrades your drink to another level! Enlighten someone on your gift list with this ice maker by Silonn that reviewers LOVE.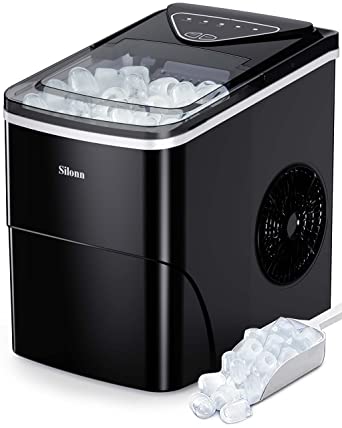 This gift is perfect for those without access to a refrigerator with a built-in ice maker, like college students or those in smaller apartments. Now they can enjoy uber-cold beverage or create fresh slushies on their own!
High waisted? Leggings? WITH POCKETS?! You're not dreaming, it's just these best-selling yoga leggings by THE GYM PEOPLE! Whether your gift-ee lives an active lifestyle or just likes to be comfortable, they'll appreciate receiving a pair of these leggings.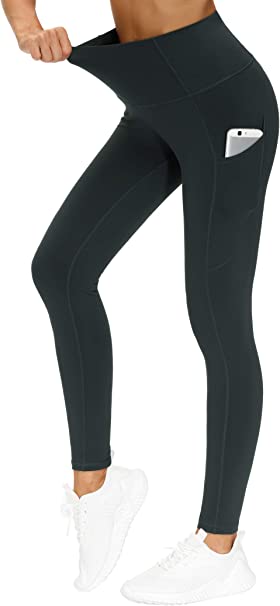 Give them a pair in classic black, or opt for one of the fun colors or prints these come in (for under $25, you could even gift them a variety!). Don't forget to tell them to ignore all the haters saying leggings aren't pants; they're just mad they're missing out on the comfort and stretchiness!
And if you're looking for park outfits to wear those leggings with, we've got you covered! Check out AllEars Style for HUNDREDS of outfit suggestions on Disney-inspired outfits to wear in the parks and beyond!
If you've scrolled through Tiktok, Instagram, Facebook, or pretty much any social media, you have probably seen videos of parents packing their kids' lunches in bento boxes. Bento boxes are a great way to make lunch time fun! Maybe you can finally convince your little one to eat their veggies if they're packed in a fun lunch container.
Switching to a bento box is a great way to spice up lunch time. We also find it's easier to pack lunches this way because the box is already segmented for you! Gift this bento box by Bentgo to your own kids, or to a parent in your life who might be stuck in a rut when it comes to packing lunches.
Do you have a little one who is working on learning their words? Over 100,000 Amazon shoppers love this book by LeapFrog, one of the leading brands for educational toys. This fun toy teaches them 100 different words in both English and Spanish!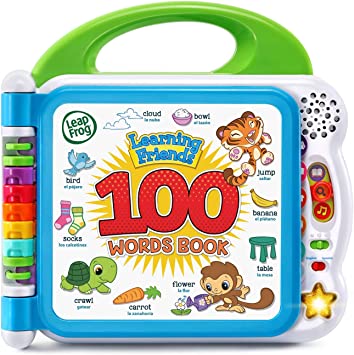 Made for children ages 1 to 5, each page has vibrant pictures labelled with the names of the animals, objects, and other concepts. They can press a button on the side to hear how each word is pronounced in either included language. It also has an easy to hold handle designed for little hands!
If you have a friend or family member who is headed to Disney soon, you need to gift them a Hydro Flask. These are the top water bottles — they're made of stainless steel and use TempShield insulation to keep water cold for up to 24 hours! Staying hydrated is important even on a normal day, but even more so when you're spending all day walking outside.

These also make great presents for outdoorsy-types because they are compatible with many brands of water filters. They're easy to clean because they're dishwasher-safe, and the material doesn't retain any flavors, so if it's used for coffee or tea it won't hold any funky taste!
Let's be real — we're all Bluey fans! But for the younger fans, surprise them for Christmas with a sweet Bingo plushie! This soft stuffed animal is jumbo sized, perfect for cuddling while watching their favorite episodes of the show.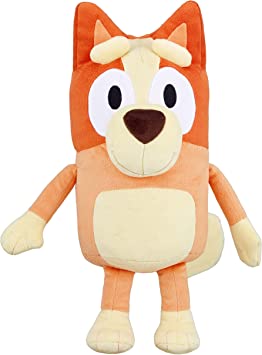 Your child will be so happy to receive this 16 inch-tall plushie of one of their favorite characters! This listing also has other Bluey characters, including Bluey herself. You could even get them a whole set!
Looking for an AirPod alternative? These wireless and Bluetooth earbuds have over 200,000 reviews sharing how much they love them! They also have something AirPods don't — waterproof coating! One reviewer stated they wear these in the shower and don't have any issues.
These earbuds are also a fraction of the price, listed at $49.99 (right now they're on sale for $21.23!). They can be paired with any device that supports Bluetooth and can easily control music playback on their own without having to touch your phone at all. For the music junkie, gift them these high quality buds!
Turn a regular home into a smart home with an Echo Dot featuring Alexa! Your giftee can now access a variety of apps and other tools right from their nightstand. They can easily connect with friends and family hands free, even you!
This Echo Dot also has a built in clock so it's a great electronic to keep in the bedroom (maybe you should give this to someone who has trouble being on time!). Along with the usual Echo Dot capabilities, it can also set routines to help with managing time. Talk about smart! Alexa, add the Echo Dot to my shopping cart!
Get on that list before all of these highly sought after products sell out!
While we're in the Christmas spirit, check out all our info on Christmas at Disney!
Join the AllEars.net Newsletter to stay on top of ALL the breaking Disney News! You'll also get access to AllEars tips, reviews, trivia, and MORE! Click here to Subscribe!

What's on your Christmas wishlist this year? Let us know in the comment section!