Disney's current CEO, Bob Chapek, has been at the center of a number of news stories over the past several months.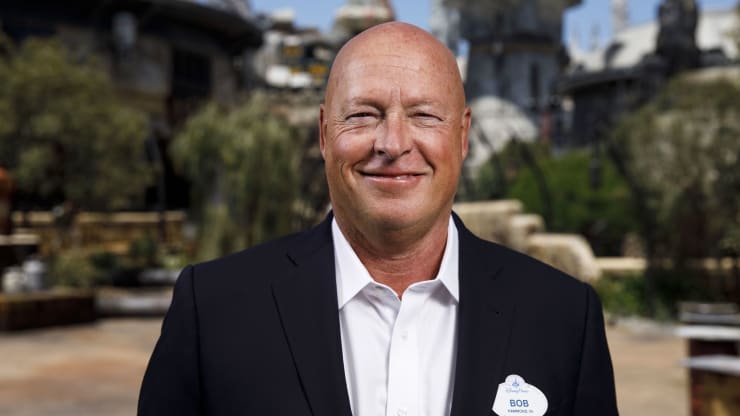 From the situation with Florida's Parental Rights in Education Bill (what critics call the "Don't Say Gay" bill) to the firing of a top media executive, there's been a lot of talk surrounding Disney's leader. Recently, Chapek also made the news as the Board of Directors of the Disney Company voted unanimously to extend his contract. Just how will Chapek's contract be changing in the future? Well, now we have more details!
Recently, Disney filed a report filed with the Securities and Exchange Commission (SEC) that involves Bob Chapek's CEO contract. In the report, Disney notes that the Board of Directors voted to extend Chapek's term of employment as CEO for another 3 years.
Chapek's contract was previously set to end in early 2023. The report filed with the SEC now notes that the 3-year extension will begin as of July 1st, 2022, meaning Chapek should be expected to continue as CEO through July of 2025.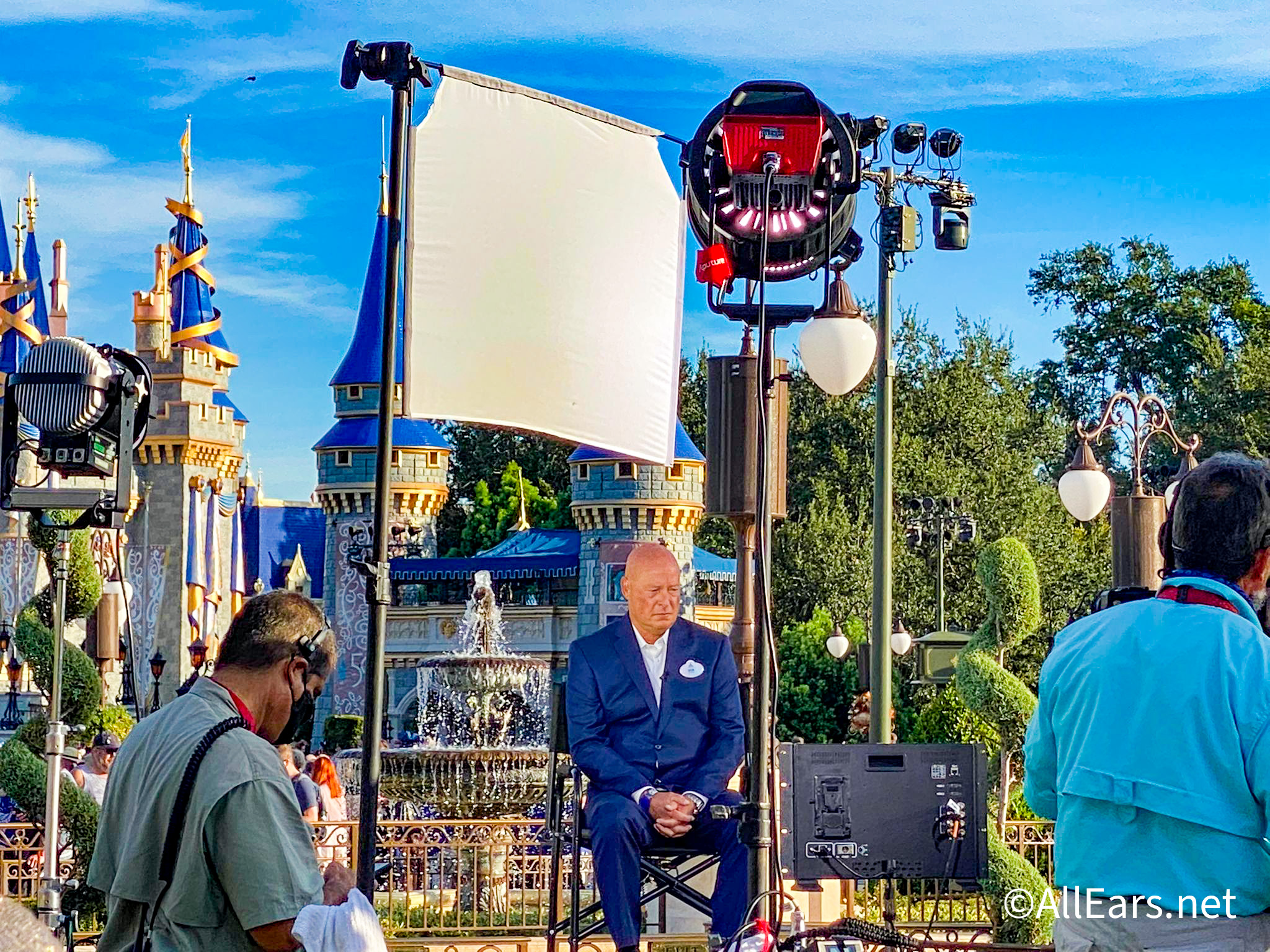 In addition to those extension details, the SEC filing notes that Chapek's contract is going to be amended. As part of these amendments, Chapek is going to be "granted a long-term incentive award having a target value of not less than $20 million annually." Essentially, this would equate to a $20 annual bonus, if obtained.
As noted by The Hollywood Reporter, this is an increase from the $15 million annual long-term incentive stock grant Chapek previously had.
Chapek's "long-term incentive award" is made up in part by "performance-based restricted stock units." Under the updated deal, the portion of his bonus that is made up of these units will actually be increased to 60% as part of the contract changes.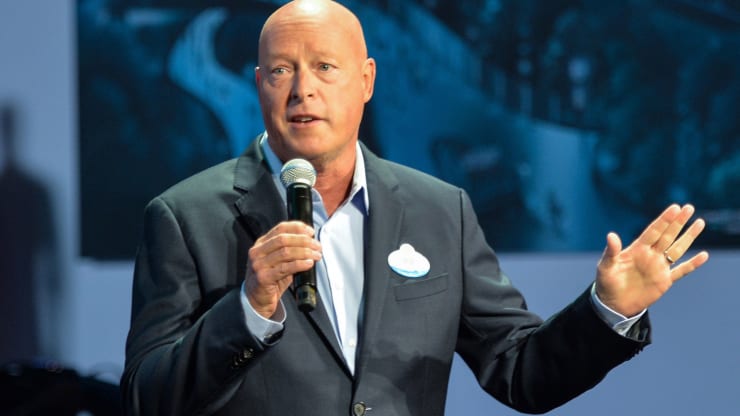 The filing notes that these awards don't guarantee Chapek any kind of minimum amount of compensation. Instead, the actual amounts he can be paid "in respect of such opportunities" will depend on the "extent to which any performance conditions and/or service conditions applicable to such awards are satisfied and on the value of the Company's stock".
So, as the filing explains, Chapek may get compensation "in respect of any such award" in an amount that's greater than or less than the "target" value of $20 million, depending on wether certain conditions are satisfied, and depending also on the value of Disney's stock.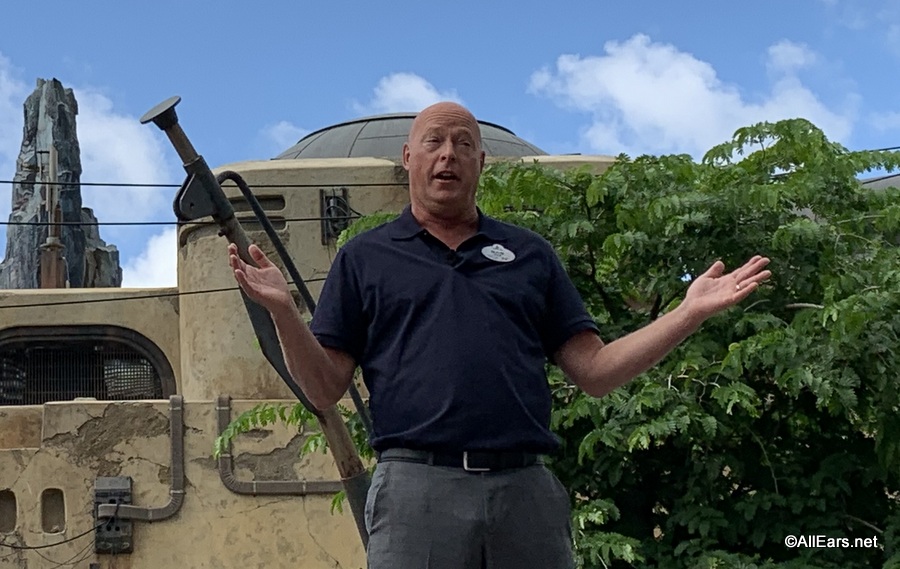 The SEC filing states that they haven't made any kind of agreement to amend other terms of Chapek's existing contract, including his base salary.
Back in early 2022, we saw that Chapek's compensation package for fiscal year 2021 totaled $32.46 million. That included the base salary along with possible bonuses, reward options, and stock options.
That was a significant increase from the compensation package from 2020, which was reduced due to the COVID-19 pandemic. For fiscal year 2020, that compensation package was $14.1 million.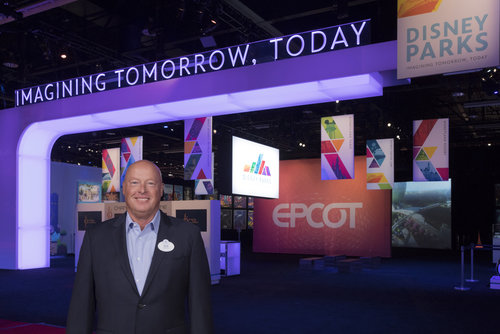 It will be interesting to see how this contract amendment changes his total compensation package for 2022 and the years moving forward.
To learn more about what Bob Chapek has had to say about the Park Pass reservation system, click here. Or you can click here to see Chapek's high expectations of success for the Star Wars Hotel (Star Wars: Galactic Starcruiser).
We'll keep an eye out for more news about Chapek and Disney's other executives and let you know what we find.
Join the AllEars.net Newsletter to stay on top of ALL the breaking Disney News! You'll also get access to AllEars tips, reviews, trivia, and MORE! Click here to Subscribe!