It's never too early to celebrate Christmas…right?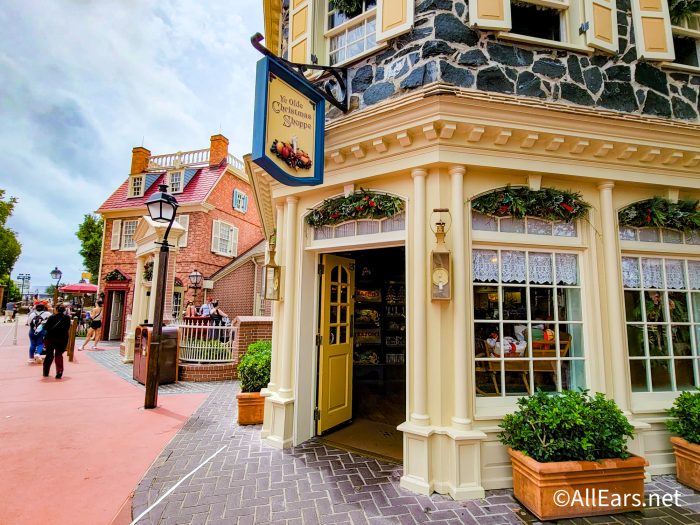 If you've been following along with us, then you've seen the recent ornaments that look like Disney World rides, hotels, and even park icons, like some areas of EPCOT's World Showcase! We thought it might be helpful to do a little compilation of all the Disney World ornaments that look like World Showcase pavilions, so you can collect them all!
First up, we've got the beautiful France Pavilion Ornament. For $29.99, you can have a miniature version of the Eiffel Tower while Minnie and Mickey share a romantic moment underneath it on one side, and on the other…
…you can see Le Vins de France and Palais du Cinema — featuring the Beauty and the Beast Sing-Along! We found this ornament at Souvenirs de France, so be sure to check there for this ornament.
Maybe you're more of a fan of the giant pretzels over at the Germany pavilion? Never fear, Disney has you covered. We present, the Germany Pavilion Ornament!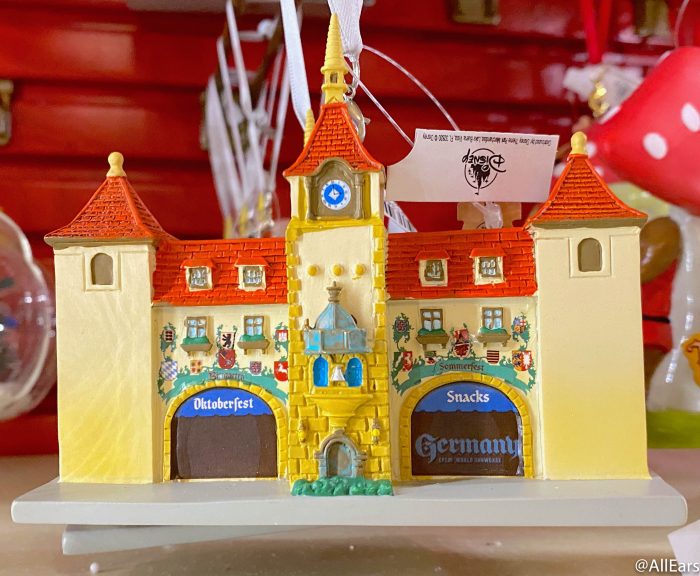 The ornament is a near-exact replica of the EPCOT pavilion on one side, and the other features Minnie and Mickey performing in traditional German attire. Get this ornament for yourself for $24.99 at the Germany Pavilion.
Lastly, we've got the unforgettable Via Napoli ornament representing the Italy Pavilion, which sold out insanely fast the last time we saw it!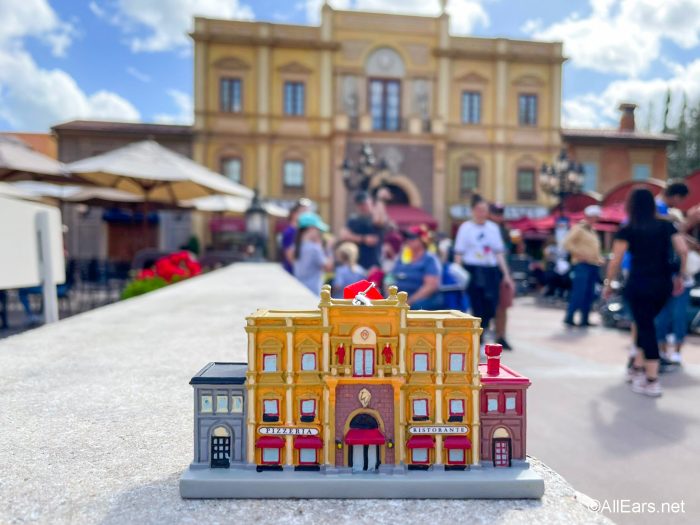 On the other side, Mickey and Minnie are featured walking around inside the restaurant.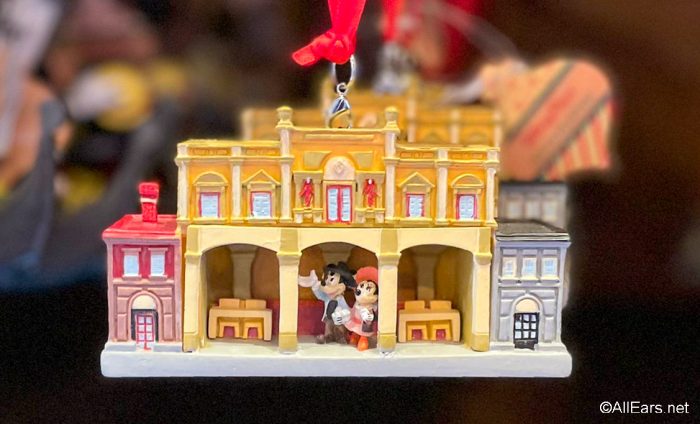 You can find this ornament at La Bottega Italiana in the Italy Pavilion for $29.99 (if it's not sold out).
There are still so many EPCOT pavilions that need ornaments, so keep an eye on AllEars — we'll be looking for more ornaments!
Which EPCOT Pavilion do you want to see as an ornament next? Let us know in the comments below!