Traveling to Disney World (or anywhere, for that matter) isn't always easy. Back in April, Orlando International Airport saw one of the busiest weekends since the pandemic began, and it continues to add more airlines to its lineup, along with a brand new terminal opening later this year.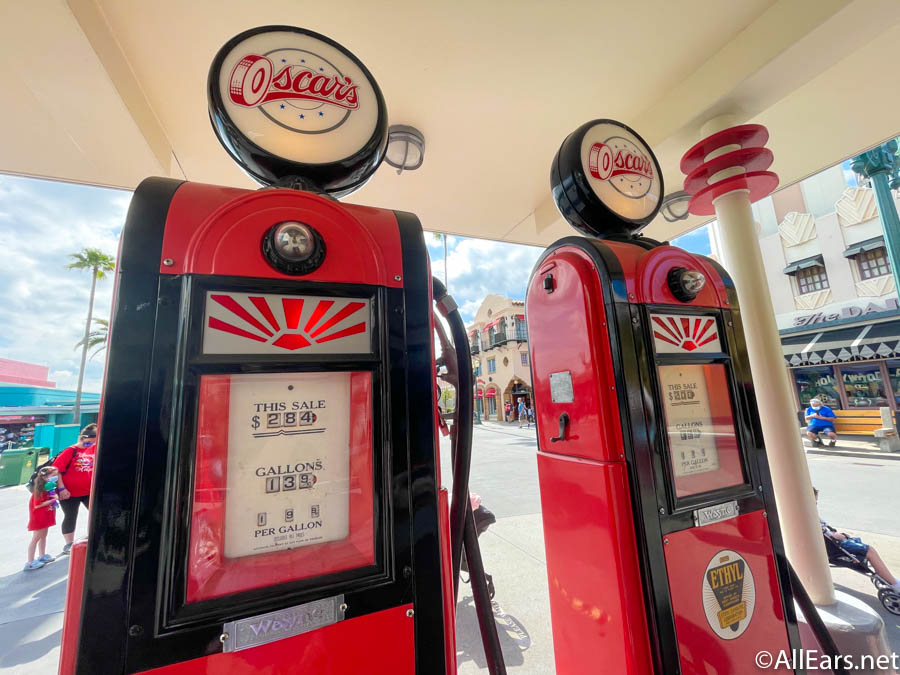 But what if you'll be driving around Florida as part of your vacation? We previously reported that Florida gas prices were lower than the national average at $4.17 in early May (the national average was just a tad higher at $4.19). Since then, we've seen gas prices continue to increase, peak, and begin to fall. Because these changes are happening so quickly, it can be tricky to decide whether driving or flying is the better choice. But keeping an eye on the trends could help make your decision easier.
Let's take a look at the average price for gas in Florida and the US in general. We'll analyze how those prices have changed over the last few months so that you have a better picture of the overall pattern.
May 2022
As of Sunday, May 8th, the average price in Florida for a gallon of gas was $4.20, according to an article from Click Orlando, powered by News 6.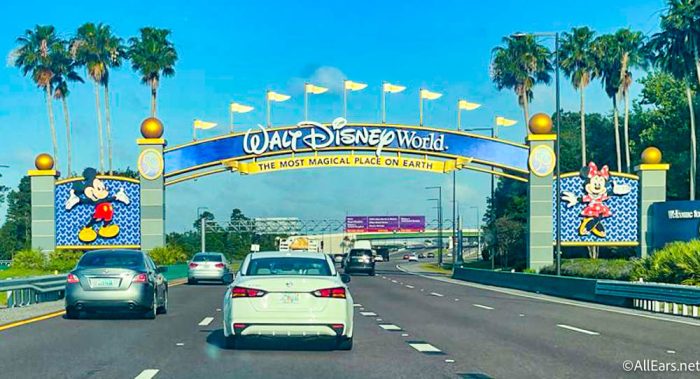 Prices the following week beat the record at an average of $4.46 per gallon. Tha was all up from the record high of $4.38 hit back in March.
Then, as of Tuesday, May 17th, the average price in Florida for a gallon of gas was $4.50, according to the Orlando Sentinel.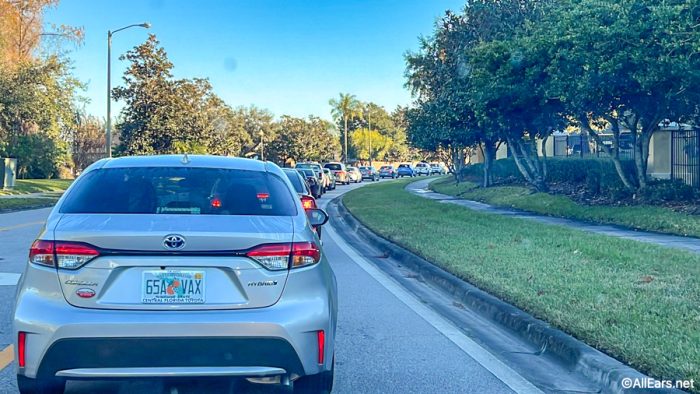 As of Wednesday, May 25th, the average price in Florida for a gallon of gas was $4.57, according to AAA. This was the highest price per gallon the state had EVER seen. One year ago, gas was just $2.89 per gallon. At this point, Florida was one of 10 states with the largest increases in gas pricing.
June 2022
Then, Florida gas prices continued to increase. On June 7th, 2022, the average price for a gallon of regular, unleaded gas in Florida was $4.76, which was also the average price of gas in Orlando, Florida, as reported by the Orlando Sentinel. Nationally, the U.S. average price of gas was $4.87 at this time.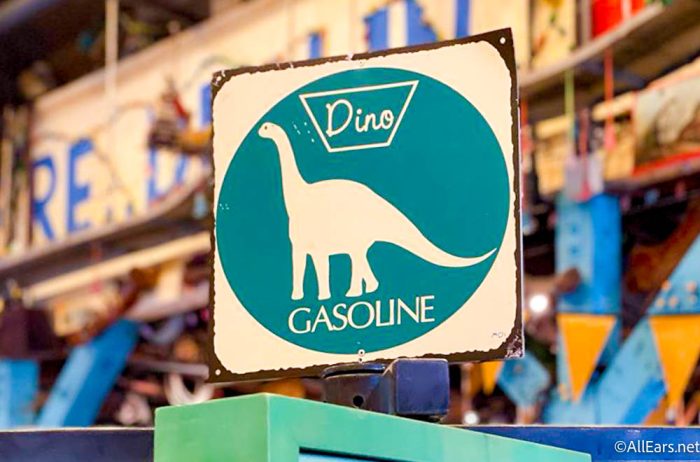 As of June 13th, 2022, the average price for a gallon of gas in Florida was $4.89. The national average officially broke $5 per gallon and stood at $5.01 per gallon (AAA).
July 2022
As of July 5th, 2022, gas dropped to $4.54 in Florida, according to Click Orlando. At the time, they believed this could be due to falling crude oil prices, which could lead to gas prices dipping back below $4.10 soon.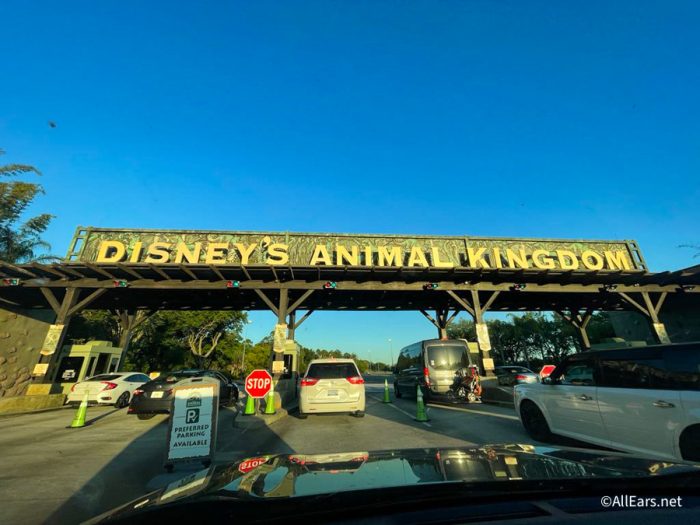 Then, as of July 11th, 2022, gas prices continued to drop. The average price for a gallon of gas was $4.410 in Florida and $4.678 in the US. That was a 13-cent decrease from the previous week. Some experts predicted that the decreases would continue, and the cost-per-gallon would go down another 10 to 20 cents (Orlando Sentinel). Note that the national average was still $1.66 higher than it was this time last year.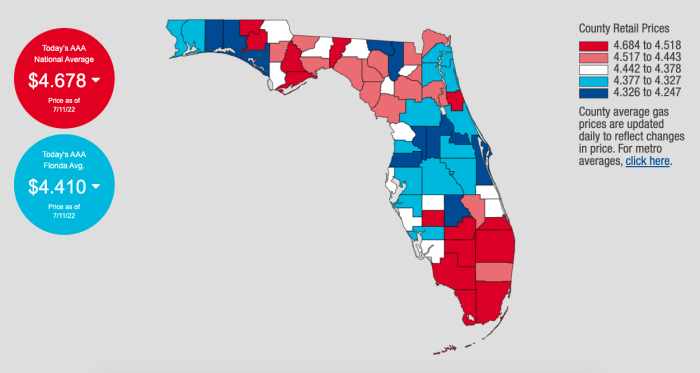 And it seems those experts were correct. Click Orlando shared that, as of July 17th, 2022, Florida gas prices dropped to $4.27 per gallon — the lowest price Florida had seen since May.
As of July 25th, the average price for gas in the state of Florida was $4.08 according to AAA. That was a 17-cent drop from the previous week and 60 cents cheaper than the month before.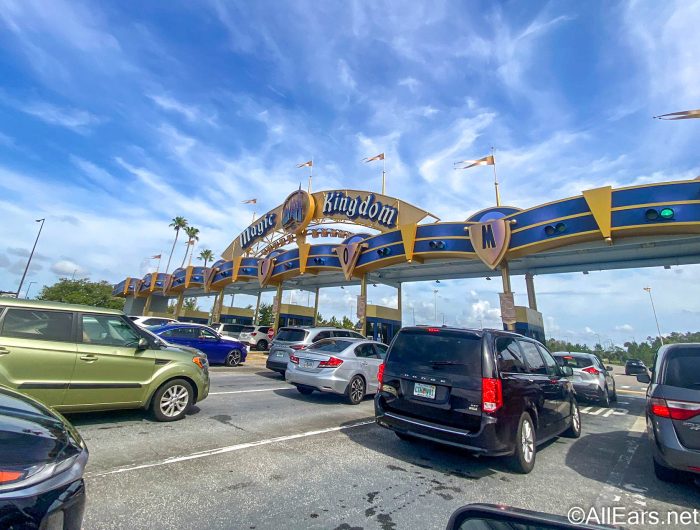 With the way prices are trending, the Orlando Sentinel shared, at that time, that we could see gas prices below the $4 mark this week soon.
August 2022
That prediction came true as of August 1st. According to WESH, AAA spokesman, Mark Jenkins, confirmed average gas prices in Florida have dipped below $4 per gallon once again. By August 8th, Florida gas prices dropped to an average of $3.78 per gallon, which is the lowest it had been in months.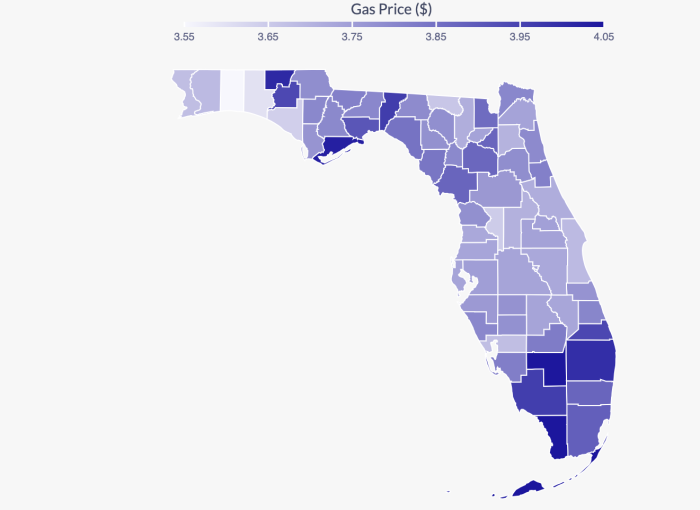 Several days later, on August 11th, the national price for gas finally dropped below $4 to $3.99 in the United States, down a whopping $0.14 from just a week ago. In Florida, prices have continued to trend downward as the current average for the state was $3.701. And on August 15th, the price dropped to $3.65 per gallon.
As of August 18th, AAA reports that the national average price for gas is $3.931, while the Florida average is $3.581.
The average dropped yet again on August 22nd, when Click Orlando reported that the Florida average had fallen to $3.54.
On August 23rd, AAA reported that the average price for gas in the United States was $3.89 per gallon and the price for gas in Florida had fallen an additional two cents to $3.52 per gallon. CNN reported that this was the 70th day in a row that gas prices have fallen in the U.S. in the second-longest streak since 2005.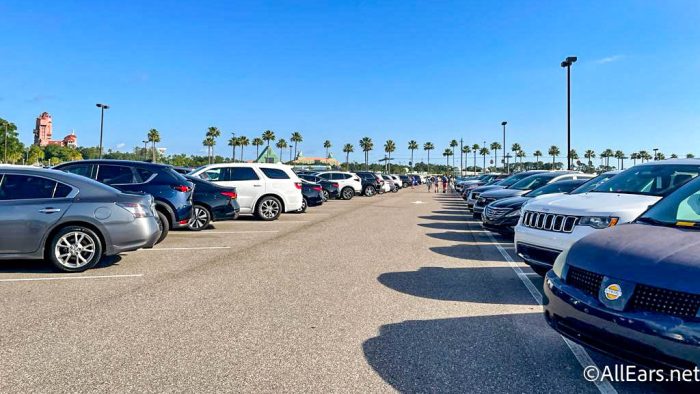 However, the fuel market is very unpredictable, and there are still several factors that could spark another spike in gas prices, so it's important to keep in mind that gas prices are always subject to change.
And to prove that point, gas prices started rising yet again. According to Click Orlando, for the first time in 10 weeks, gas prices are increasing in Florida. As of August 28th, the price per gallon increased by 7 cents and is $3.61.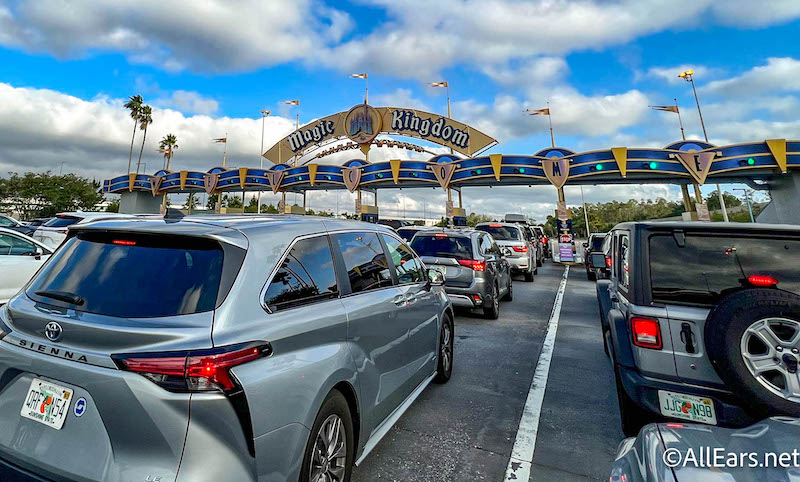 September 2022
As of September 5th, 2022, the national average is $3.786 while the Florida average is a little lower at $3.524. According to CNBC, gas prices were expected to continue to fall even after Labor Day with some states seeing prices under $3.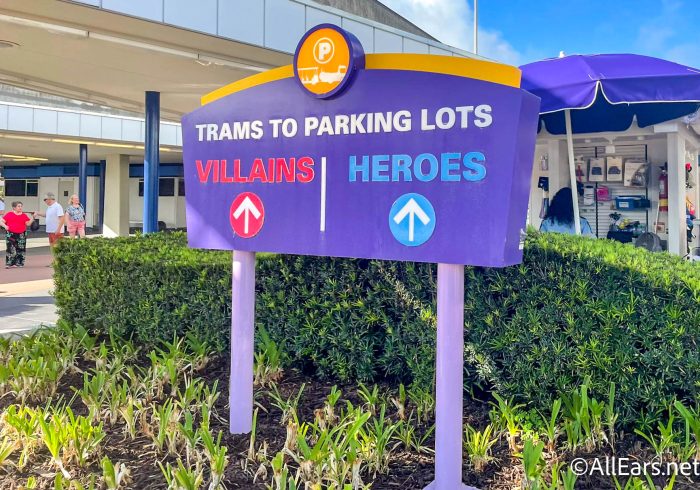 On September 12th, Florida's gas prices continued to drop. The national average on this day is $3.716 per gallon and the average in Florida is even lower at $3.439 per gallon.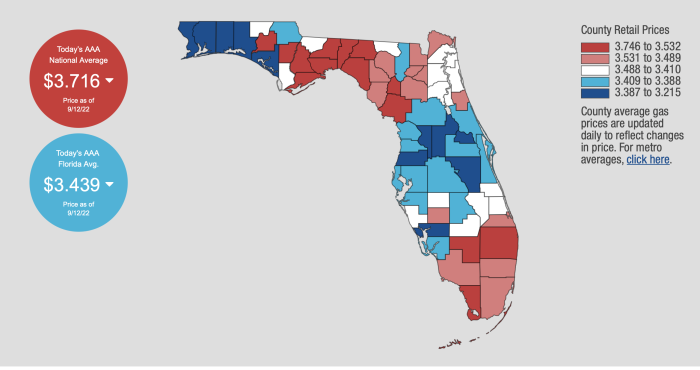 Gas trends continue to decrease slowly — by September 19th, the average in Florida is down to $3.409 per gallon and the national average is down to $3.677.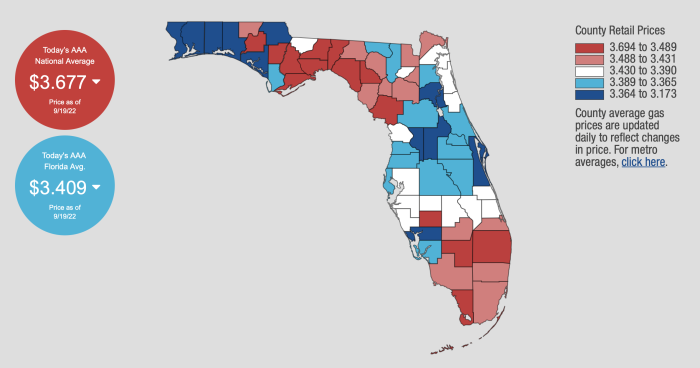 If you're planning to drive for your vacation this year, be sure to adjust those gas budgets to take potential increases into account.
We're always on the lookout for news that might affect your Disney World vacation, so make sure to stay tuned to AllEars for the latest information!
Join the AllEars.net Newsletter to stay on top of ALL the breaking Disney News! You'll also get access to AllEars tips, reviews, trivia, and MORE! Click here to Subscribe!

When will you visit Disney World next? Let us know in the comments!