During the classic Pixar film Toy Story, Andy seems to have replaced his favorite cowboy toy, Woody, with an exciting space ranger named Buzz Lightyear. We all know the story, of course. But have you ever wondered WHY Andy was so obsessed with Buzz?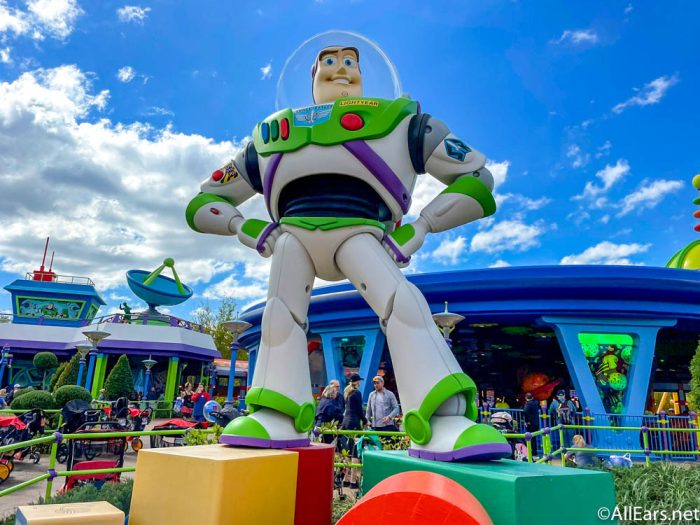 That's exactly what the filmmakers at Pixar decided to explore with the upcoming movie Lightyear. This film is meant to be the movie that Andy from Toy Story saw that made him want a Buzz Lightyear action figure. We're SO excited to see our favorite space ranger on the big screen in his own action-adventure story. The movie doesn't come out until later this summer, but we've got some insider details and behind-the-scenes looks for you right now!
Recently, we were invited to attend a media event where we heard from several people who are working on the Lightyear movie. Director Angus MacLane, Producer Galyn Susman, and many others (including those who worked in visual effects, sets, costumes, and more) spoke about their personal experiences with the film and how they were able to bring a fan-favorite character to life.
In case you're not quite up-to-speed on the buzz surrounding Pixar's new movie (see what we did there?), Lightyear is premiering exclusively in theaters on June 17th, 2022. The main character isn't Buzz Lightyear as a toy, but rather the action hero who inspired the toy. Chris Evans voices Buzz Lightyear, and he's joined in the voice cast by Uzo Aduba, James Brolin, Mary McDonald-Lewis, Keke Palmer, Efren Ramirez, Peter Sohn, Dale Soules, Taika Waititi, and Isiah Whitlock Jr.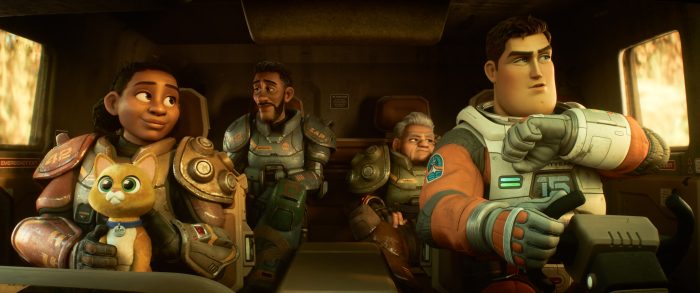 The story is meant to be a sci-fi action-adventure, featuring Buzz and "a group of ambitious recruits" as they embark on an intergalactic journey.
What Inspired Lightyear?
Director Angus MacLane said that he's been a huge fan of sci-fi classics since he was a child. He saw Star Wars and immediately became obsessed with the genre. When MacLane saw Toy Story, he wondered what movie Andy watched that made him love Buzz Lightyear so much. In other words, what was Andy's "Star Wars moment"?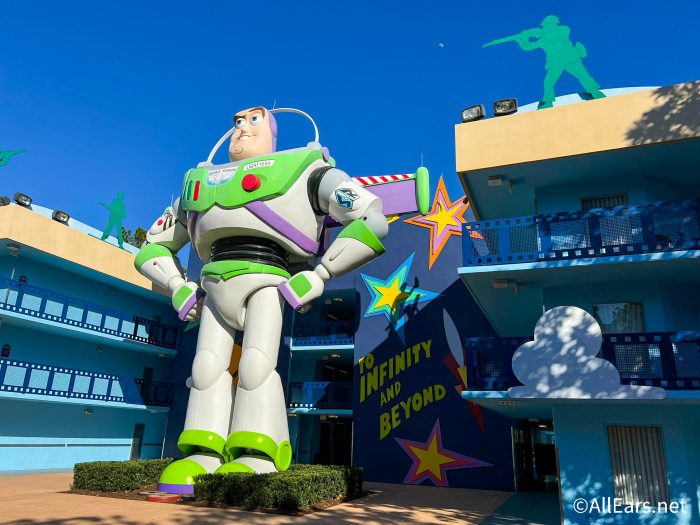 Thus the concept behind Lightyear was born. The first pitch for this film was in October in 2016 — so it's been a long road! Starting at the beginning, one of the first tasks was to define the character of Buzz Lightyear, since this character is not the same as the toy from Toy Story. How is the human version similar to or different from the toy?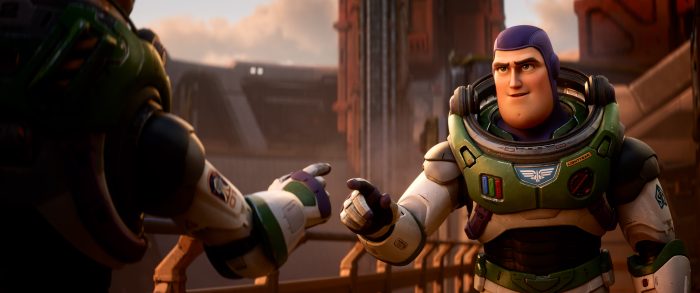 According to MacLane, one of the traits that the human and toy have in common is a "disagreement over the nature of reality." In Toy Story, Buzz is convinced that he's actually a space ranger rather than a toy. And in Lightyear, we'll see a similar trait of Buzz being at odds with his surroundings.
Filmmakers also noted that Buzz as a character takes himself very seriously. He's a "square" character with intense focus and sometimes overbearing seriousness. They noted that Buzz's strong chin is meant to contribute to that image.
Do those traits remind you of another hero? An intense hero with a tendency to be a little too serious…sounds a lot like Captain America to us! And that's part of the reason that Lightyear creators chose Chris Evans to voice the character.
Evans had experience playing a similar action hero, and Pixar wanted to create a whole new Buzz that was separate from the toy. They didn't want Tim Allen (who voiced Buzz Lightyear in the Toy Story movies) to voice the character in this new film since they were seeking to re-create Buzz as a true space ranger.
Those who worked on Lightyear want it to be first and foremost an exciting action-adventure. It's a "celebration of sci-fi movies and nostalgia in general" while at the same time warning about the dangers of both of those things.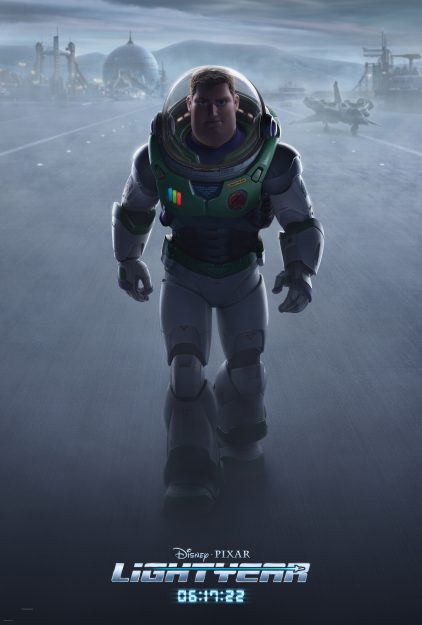 Some of the sci-fi elements you can expect to see include robots, space travel, a Star Command center, a robot cat, and of course the evil Emperor Zurg.
Buzz Lightyear Is Going to TIME TRAVEL?
Not only is Buzz going to travel through space, but he'll travel through TIME as well. Creators mentioned that this is often a part of sci-fi films, and they wanted to incorporate it in this one as well.
In fact, the universal truth for this film is meant to be the concept of time and the draw of nostalgia. We'll see in the movie that Buzz is stuck in the past and wants to live there in order to avoid difficult events of the present. His journey and struggles with this problem are a central part of the storyline.
Buzz's desire to live in the past is part of what separates him from his surroundings (like we mentioned before). He gets trapped in "a future he doesn't recognize" and tries desperately to correct a past mistake.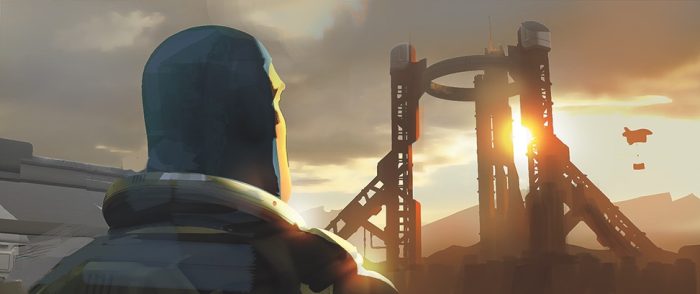 Filmmakers called Buzz "a hero out of his own time." We don't have all the details about just how big a role time travel will play in this movie, but from what we heard from the creators, it sounds like this is a central plot point.
What Research Was Done for Lightyear?
Space travel and time travel are no light matters to play around with. The Lightyear team did a lot of deep research in order to find the perfect balance of reality and fiction for the story.
In fact, the producer for Lightyear, Galyn Susman, was actually a physics major in college and wanted to be an astronaut! The entire team visited NASA on a "field trip" to learn more about space travel as they worked on the movie.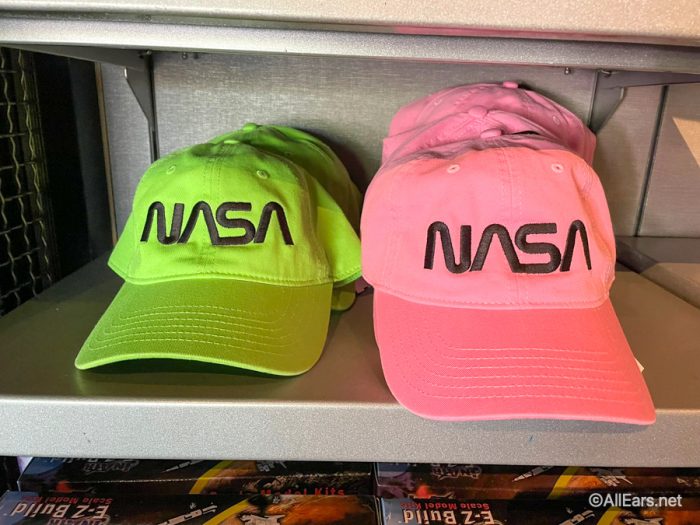 The visit to NASA inspired many aspects of the movie, including a seemingly simple element: buttons. The team noticed that buttons, dials, and blinking lights really are everywhere in a space station. They took this element to heart and told us that you can expect to see a LOT of buttons in the film.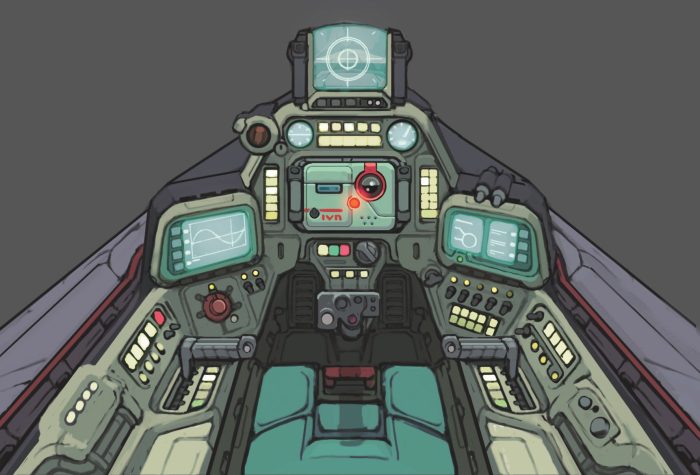 The trip also inspired the costumes created for Lightyear, which we'll discuss in another section of this review.
Fun fact: a real-life astronaut took a picture of the Lightyear team to the International Space Station, so now the creators can claim they've been to space!
Let's Go Behind the Scenes!
Now that you know a little about the backstory of this film, let's dive deeper into some of the exciting elements of the story.
Graphics
Director MacLane noted that graphics have come a long way since Toy Story was created. The team wanted to take advantage of those developments while still creating a recognizable Buzz Lightyear figure.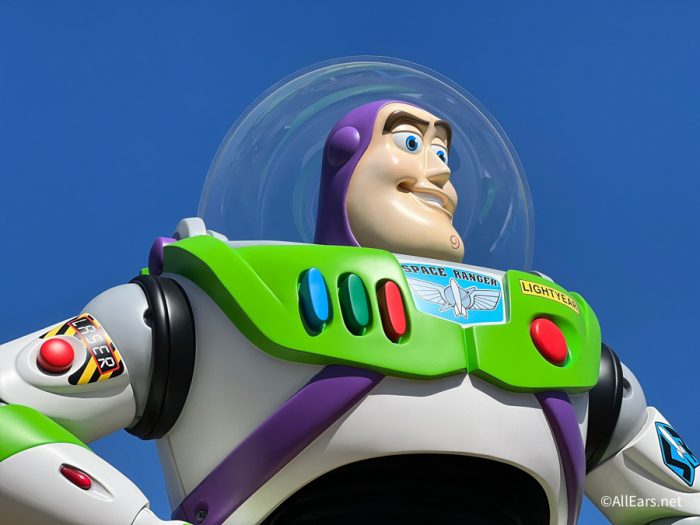 One of the traits that artists focused on with graphics was "chunkiness." There's a thickness and tangibility to many of the physical objects in the movie, which are meant to hearken back to the design of the Buzz Lightyear toy. At the same time, the team didn't want Buzz to look like a toy in the movie, so they tried a variety of shapes and textures to make him recognizable but still new.
The buttons that the team discovered at NASA came back into play here as well, with lots of buttons and dials in movie scenes. These were chosen as a stylistic element — as Buzz and the other space rangers interact with the ship (pushing buttons, pulling levers), it makes the whole scene feel more interactive and tactile.
MacLane also said that they wanted the film to be "cinematic," meaning there are impressive landscapes, dramatic uses of lighting, and other features that make the world of Lightyear feel larger-than-life.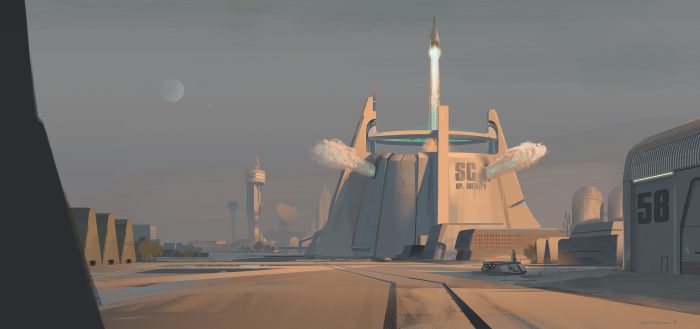 Greg Peltz is the sets and art director for Lightyear. He has a deep love for big machines, so he focused on creating impressive buildings, ships, and other mechanical elements for the Lightyear world. From the team's visit to NASA, they knew that space launches are often chaotic events, and they wanted the machines in Lightyear to reflect that. Peltz promised that "shots and images in this movie that are going to rock your world."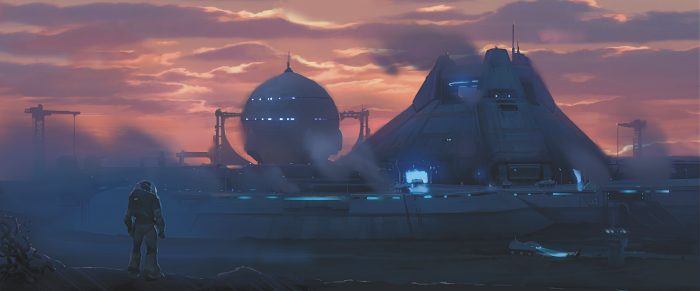 Director MacLane is a fan of LEGOs, so he would frequently build models of machines and buildings out of LEGOs and then give them to the art department as concepts for the movie. Some of the machines you'll see in the film were inspired by these LEGO designs!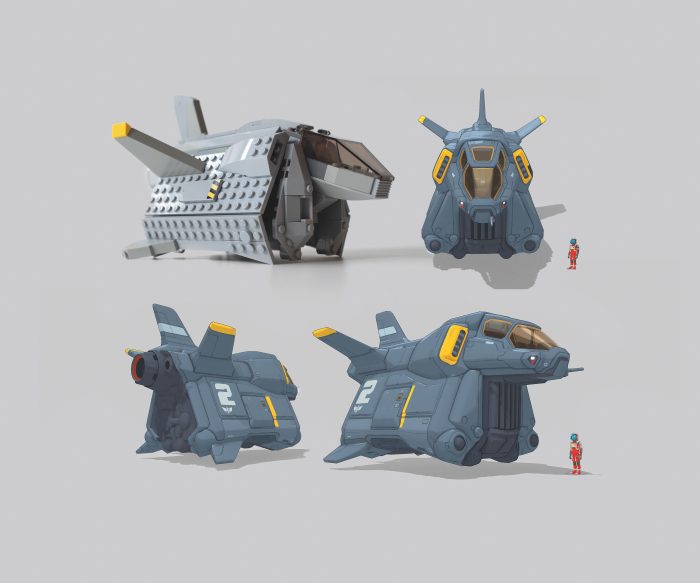 Peltz said that one of the coolest parts of working on the movie was creating Zurg. The evil Emporer in this movie is more mature and detailed than the toy version, and the team wanted him to come across as a real threat. His new look was inspired by classic robot villains from sci-fi movies and also by Japanese anime characters.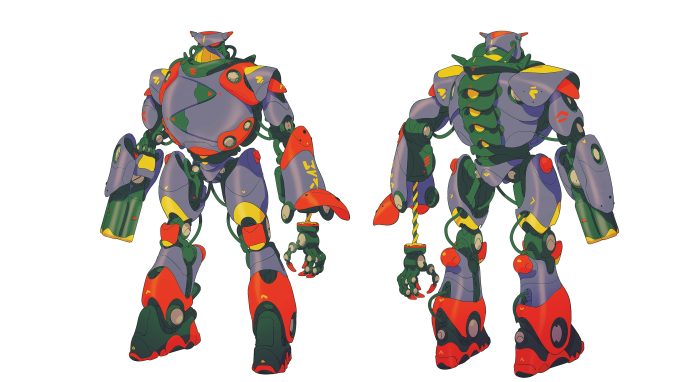 The creators also mentioned that Zurg is not a mindless automaton, but instead a "fully rounded character." That has us wondering — is Zurg a PERSON in this movie rather than an evil robot? We'll have to wait and see when the movie comes out!
There was one person on the Lightyear team who was very passionate about getting the hair right on the characters. The animator spent a long time working to make hairstyles that were both representative and accurate, meaning you could actually create the hairstyle in real life! They wanted the characters to have recognizable head silhouettes. This desire came from research that showed people can read words even if the bottom half of the word is covered up. We tend to identify words by their top half, so the Lightyear team wanted all the characters to be very recognizable from their head/shoulder profile.
Costumes
Fran Kalal is the Tailoring and Simulation Supervisor for Lightyear, so she was in charge of creating the costumes for the Lightyear characters.
Buzz had not one but several spacesuits, as his outfit changes based on what time he's in (we knew this time travel thing would get complicated). Star Command continually develops new suits to help him survive, so the suit changes throughout the movie.
The team's trip to NASA inspired many of the design elements on these suits, including lots of layers, wires, utility pockets, and loose parts. The suits are generally unwieldy and bulky, just like real spacesuits.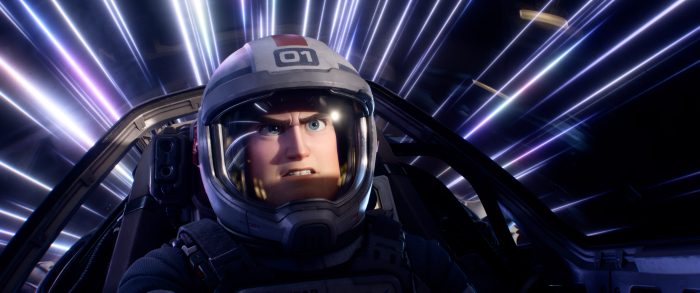 Kalal told us to pay close attention to the numbers on the patches of the spacesuits, so we're expecting to catch some special Easter eggs from those!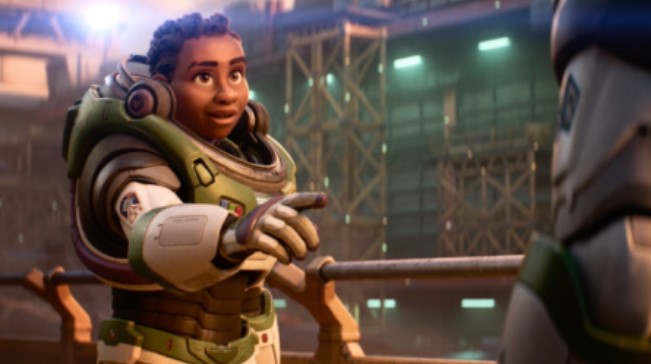 Buzz will have a suit that's reminiscent of the toy's suit, although it's not exactly the same. Kalal hinted that we'll find out how the toy spacesuit comes to be in the movie!
Special Effects
Jane Yen is the Visual Effects Supervisor for Lightyear, and she talked us through some of the special effects for this movie. Her number 1 priority was to have a uniform style for the film that made it realistic and cohesive. The team tried to avoid cartoony characters and instead focused on creating realistic characters within a cartoon world.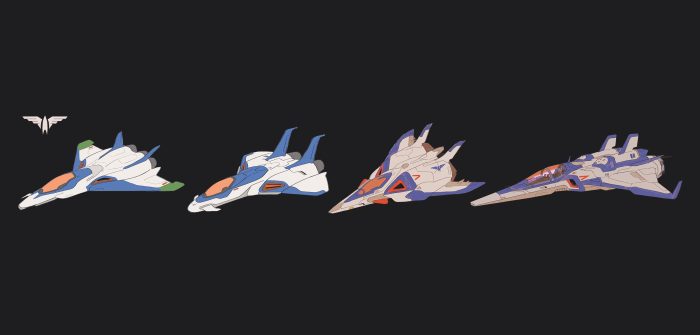 One of the challenges that the creators experienced included building Pixar's 1st I-Max camera for production of Lightyear. Another challenge was animating styled hair braids for a character, which we mentioned before was basically the entire job for one member of the Lightyear team.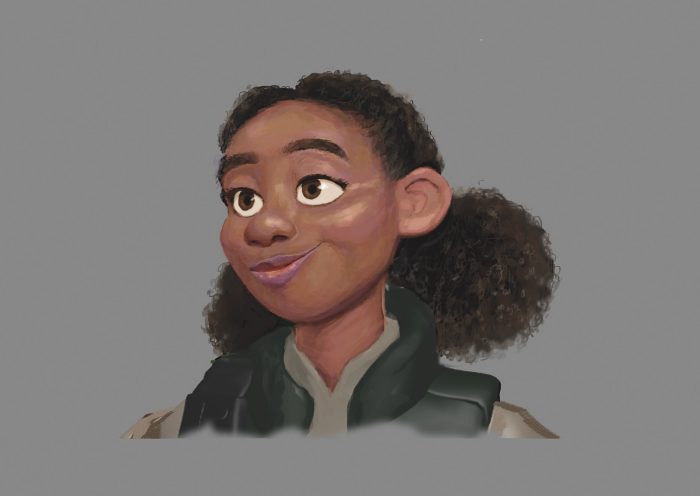 Lightyear animators also had to grapple with hyperspeed for this movie. Of course, you can't have space travel without hyperspeed (getting between planets would just take way too long), and we should expect nothing less when the director is a self-proclaimed Star Wars nerd.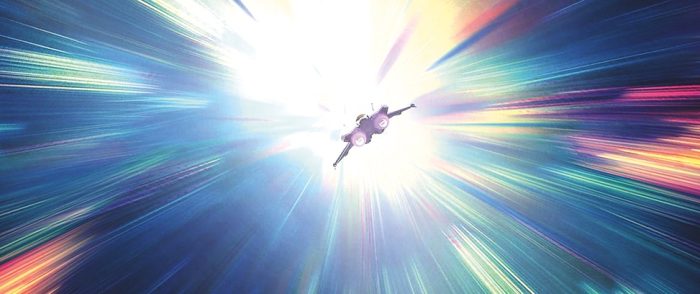 The team decided to represent hyperspeed with long, colorful streaks to pay homage to classic sci-fi films.
Project Evolution
When asked how the story had changed since the project began back in 2016, the creators said that it was constantly evolving. Some core elements remained, such as Buzz's main traits, the concept of time, and the nostalgic draw to the past. And of course, there were always plans to have an epic battle between Buzz and Zurg (!!).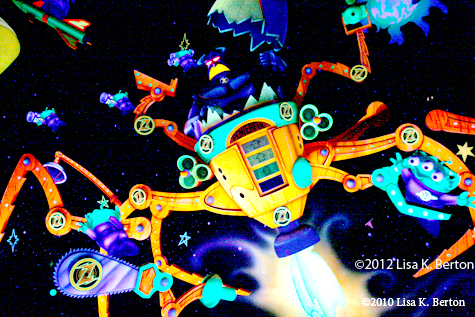 Other elements changed throughout the story's development. The team mentioned that "you can't chase an audience" when creating a movie because the process takes so long. So instead you have to create stories that deal with universal truths and lessons and fill in the gaps with what the team loves and would want to see.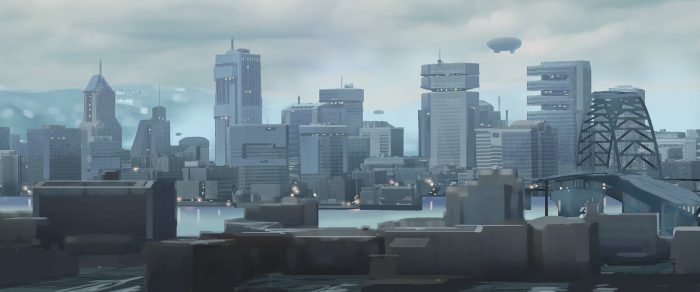 One shift that we already knew about was a same-sex kiss that takes place in the movie. Creators said there was always a lesbian couple in the film, but recent events convinced the studios to put the kiss scene into the film. Animators said that having this moment was important to them, as it added life to the story.
Sox
And we can't discuss Lightyear without mentioning Buzz's faithful robotic cat, Sox! Sox is meant to be "the cute thing" in this movie. The director said that a "cute" element is found in many sci-fi films. In Star Wars, it's R2-D2. In The Mandalorian it's Baby Yoda. In Lightyear, it's Sox.
This cat is a constant during Buzz's journey and adds some humor to the story. Sox has the limitations of a simple animatronic cat, so you'd never confuse him with a real cat, which is part of his charm. His stark robotic-ness contrasts with the other elements of the film, making him stand out in a good way.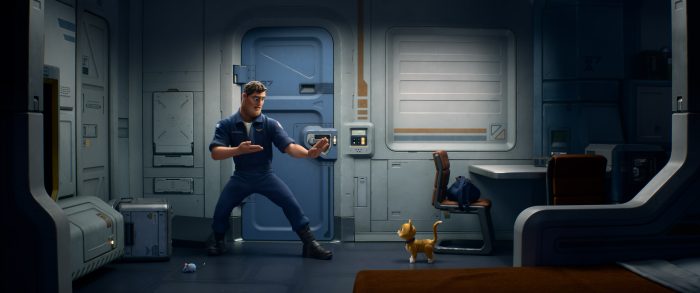 Sox is no ordinary robot cat, though. Some of the surprising abilities that Sox has are a welding laser, long-range scanners, holo-projectors, and an empathy chip. He's voiced by Peter Sohn, who also voiced Emile (Remy's brother in Ratatouille).
That's it for our preview and behind-the-scenes look at Lightyear. We can't wait to see the full movie when it comes out in theaters on June 17th, 2022! In the meantime, stay tuned with AllEars for more of the latest updates on Disney's upcoming movies.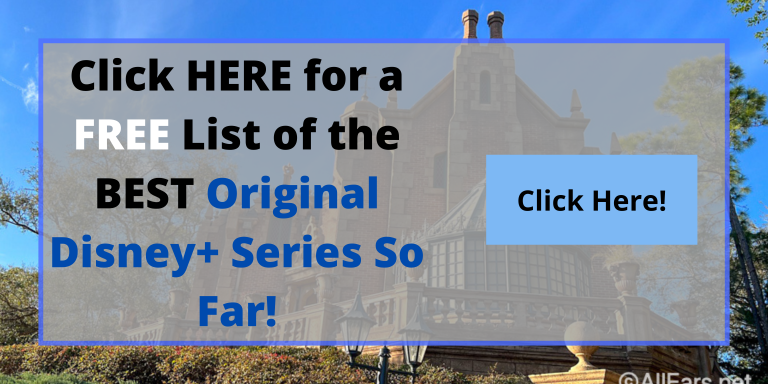 Are you going to watch Lightyear when it comes out this summer? Let us know in the comments!
Disclosure: We were invited by Walt Disney Studios to attend a media event for a behind-the-scenes look at 'Lightyear.' This did not affect our reporting of the event — our opinions are our own.