Across 2021, the Stitch Crashes Disney line brought a monthly collection of Stitch merch based on different classic Disney movies, ranging from the gorgeous to the strange!
Today, we spotted items from the final Stitch Crashes Disney collection at Disney World!
At Star Traders in the Tomorrowland area of Magic Kingdom, you find two Stitch Crashes Disney items from the final collection, which was Mulan-themed!
The Stitch Crashes Mulan pin, available for $29.99, features Stitch in his new look with Cri-Kee on his head. This is a cute final addition to the collection!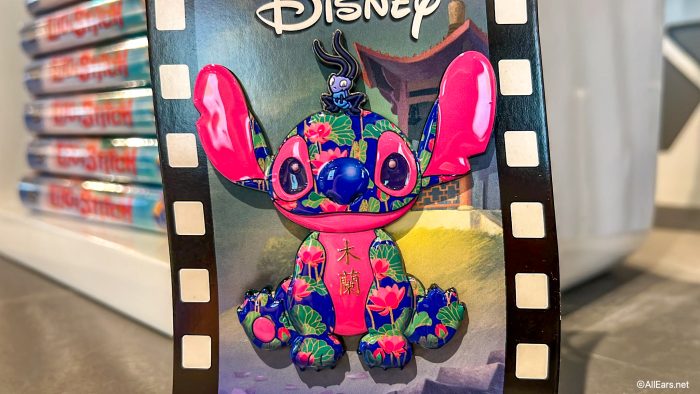 If you're looking to be matchy-matchy, you can also get the Stitch Crashes Mulan MagicBand for $39.99. This one features gorgeous flowers, gold-colored accents, and of course, Stitch in his new look!
Remember: you can find these bad boys over at Star Trader, which recently got a makeover! We still haven't spotted the Stitch Crashes Mulan Plush, but we'll let you know when we do!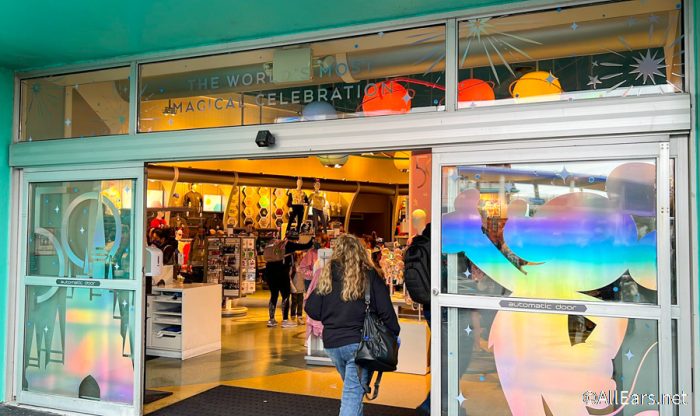 If you heading over to Magic Kingdom to get these collectibles, you might as well check out Main Street, U.S.A. while you're there! If you want to know about EVERYTHING on Main Street, check out our video tour of the area.
These Mulan-themed items are some of the last Stitch Crashes Disney merch we'll ever see, so be sure to grab these ones quickly before they're gone!
What do you think of the Stitch Crashes Mulan collection? Let us know in the comments!