DISCLOSURE: This post may contain affiliate links, meaning when you click the links and make a purchase, we receive a commission.
Just in time for the end of spring, there's a new Dooney & Bourke collection that'll make you want to stop and smell the flowers!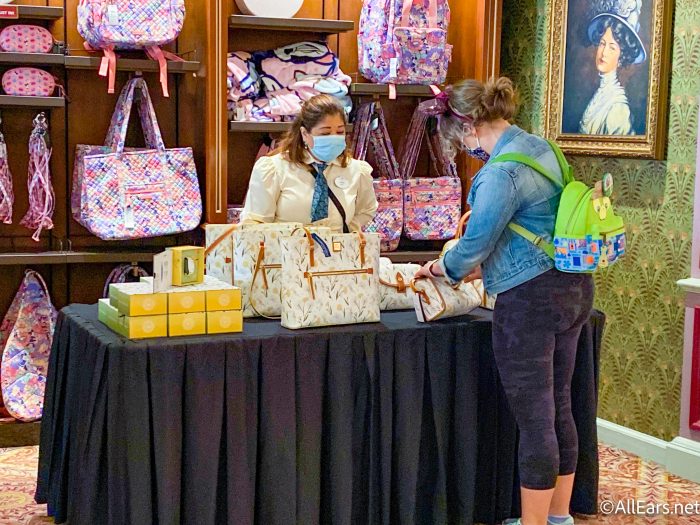 While Tinker Bell may not be a Garden or Fast-Flying Fairy, the Tinker fairy is still in touch with nature as a resident of Pixie Hollow. And, the latest accessories inspired by our favorite fairy really are something magical! ✨
We recently spotted the Tinker Bell Dooney & Bourkes at Uptown Jewelers in the Magic Kingdom, and now they've officially made their debut in the parks AND online!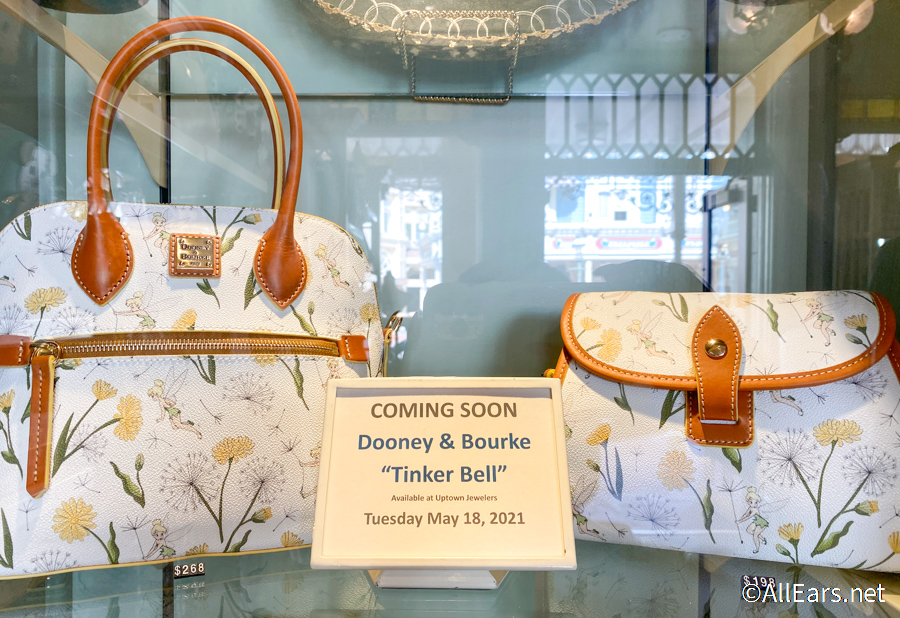 Guests can sprinkle a bit of pixie dust on their daily errands or trips to the parks when they carry the bags like the Tote for $298…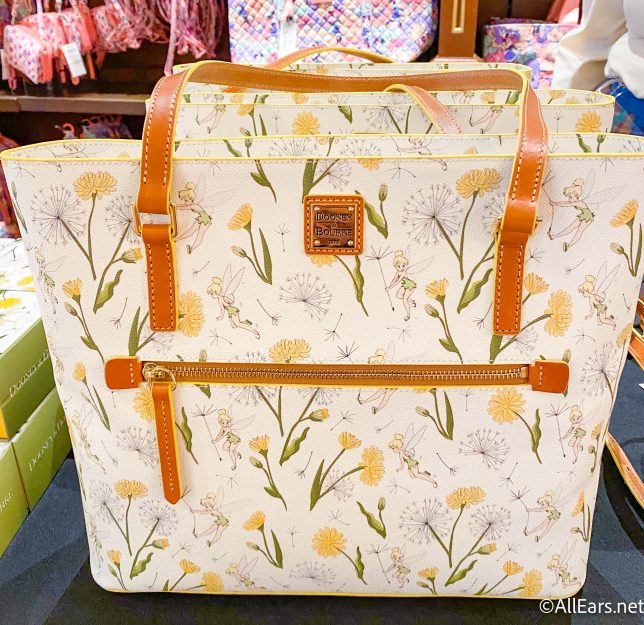 …Satchel for $298…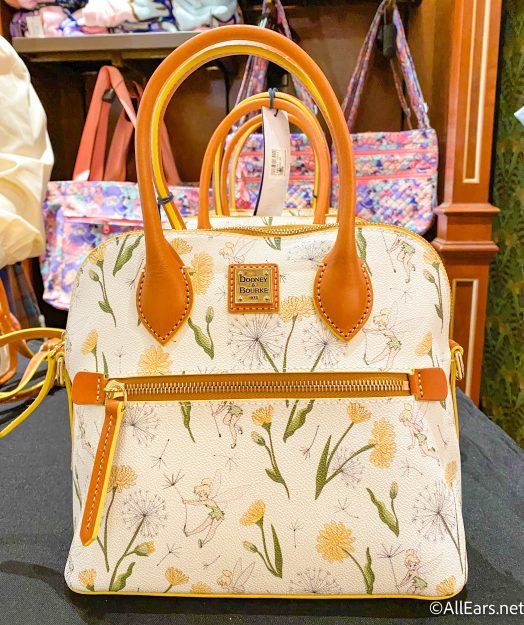 …and Crossbody Bag for $198 that are decorated with springtime flowers and Tinker Bell with a soft yellow, green, and white color palette.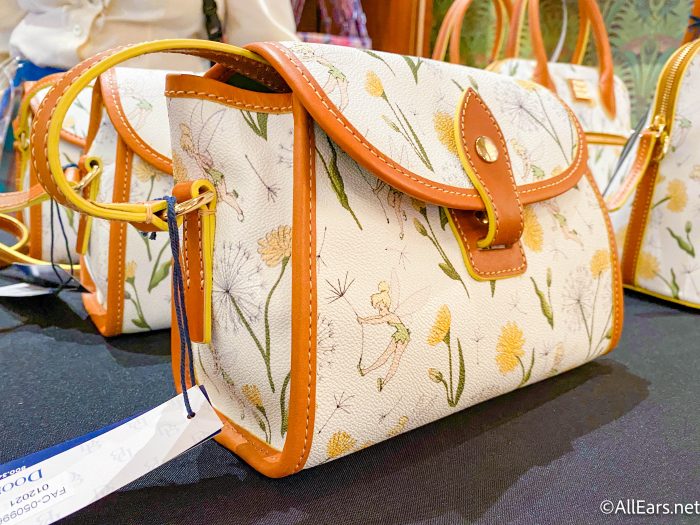 Plus, you can even wear the MagicBand for $48 with the same pattern as the bags with a golden Dooney and Bourke charm on the side!
Is it just us, or does Disney up its Dooney game every time a new collection comes out? We'll have to keep an eye out for NEW series that make their ways to the shelves soon. And, you can stay tuned with All Ears for the latest must-have Disney merchandise and news!
What Dooney and Bourke collections do you own items from? Let us know in the comments below!