No matter how hard you try, you can pretty much guarantee that you need to leave some room for souvenirs in the suitcase when you travel home after a Walt Disney World vacation. Maybe it's the extra time with friends and family or maybe it's the fact that you're constantly dumped into a gift shop after a ride, but it's likely that you're going home with more than you came with.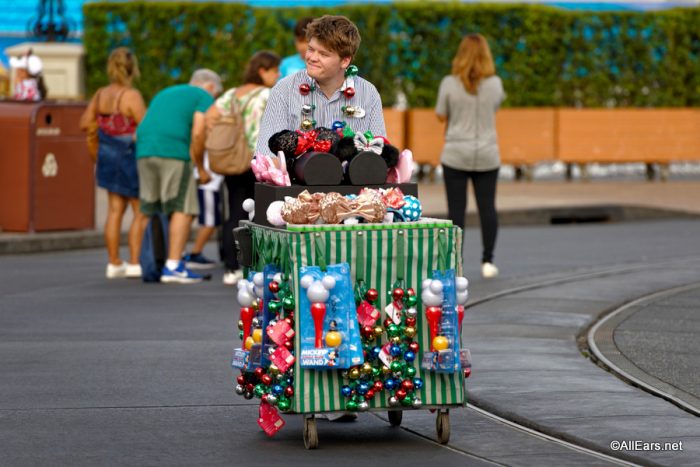 Disney souvenirs are virtually irresistible — after all, we've been known to rock some Minnie ears, a spirit jersey, and a matching backpack a time or two. But when you're after a unique souvenir, nothing beats personalization!
Bring Home A Customized Disney Souvenir From THESE Disney Shops!
Marketplace Co-Op
Over at Disney Springs, Marketplace Co-Op is one of the best places for some customizable souvenirs. Inside, there is a variety of smaller shops to wander through giving it that "market" feel. You can find a $600 painting in one small shop, and then walk next door and pick up a spirit jersey for your dog — something for everyone!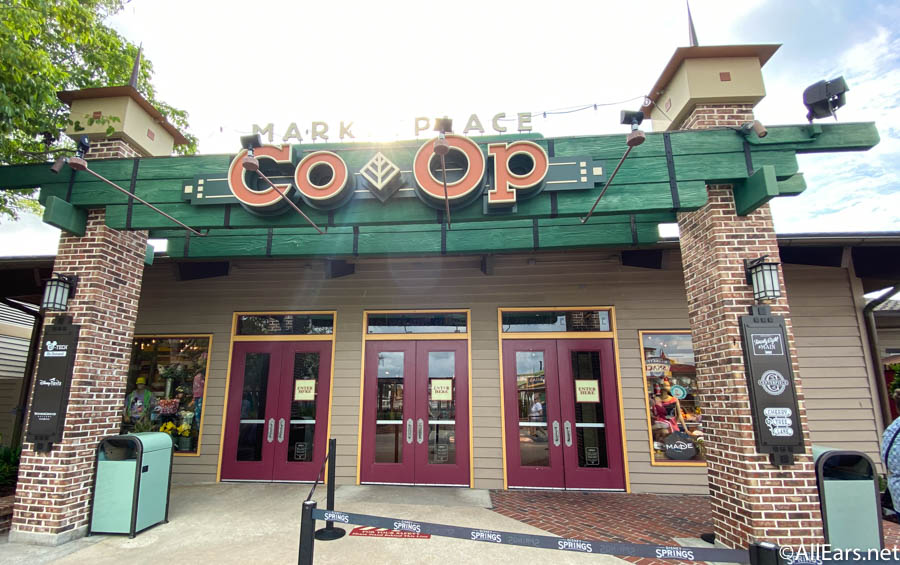 It's also got three different shops to make something entirely your own in DIY fashion. The D-Tech On Demand Kiosk lets you choose from Disney designs to customize your own phone case. You'll find everything from designs for the holidays to princesses to Star Wars and more as you scroll through the tablet to choose your design.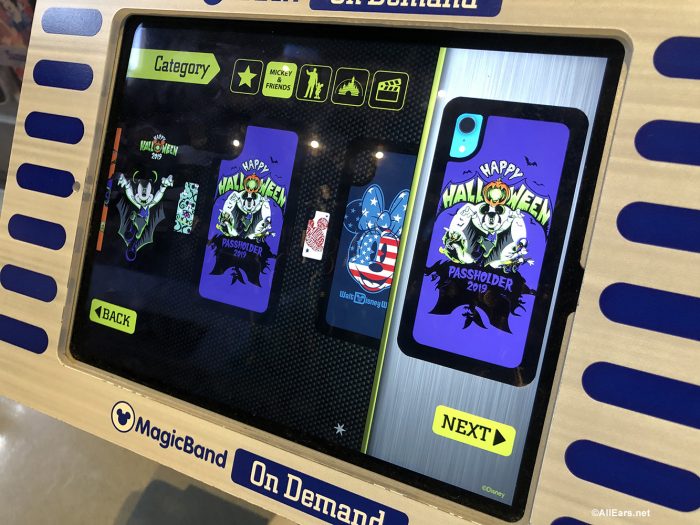 You can also make your own MagicBand. There are a lot of different pre-made designs around Disney World, but why settle for a design you kind of like when you can choose your own! Once you choose your design, you'll receive a time to return and pick up your DIY Disney tech!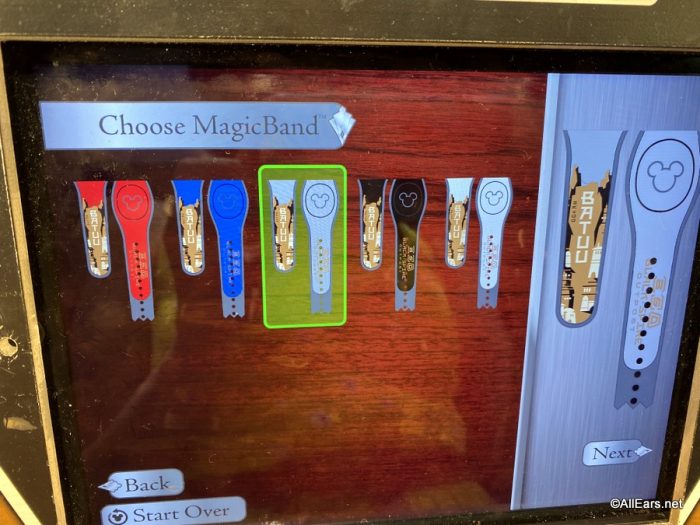 Across the way from the D-Tech On Demand Kiosk, you'll find the MADE by You Experience. Here you can choose from a variety of Disney designs, including some Baby Yoda ones, and have your t-shirt printed at the shop!
But don't leave Marketplace Co-Op just yet! You can also make your own personalized candle scent at Bowes Signature Candles. Located in the center of the shops, you can choose your favorite scents to create your very own candle.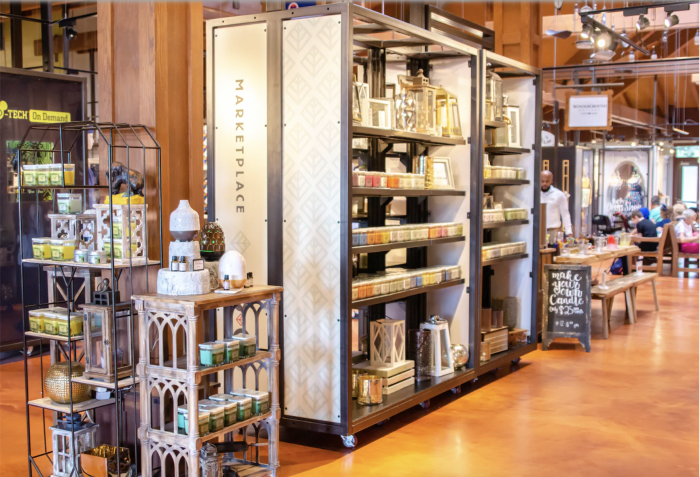 With these three experiences (and other stores inside), you can spend quite a few hours in Marketplace Co-Op picking out exactly what you want to buy to bring all those Disney memories home!
Days of Christmas
Just a short walk from Marketplace Co-Op you'll find the Days of Christmas shop in Disney Springs. Inside, it is Christmas 365 days a year so you can always stop in to grab some Disney cheer — even in the heat of summer.
You don't have to buy a standard ornament here; you can get your ornament personalized! Whether you want to commemorate your runDisney race, remember the year that you took your family vacation, or anything else, a Cast Member will customize any ornament you choose.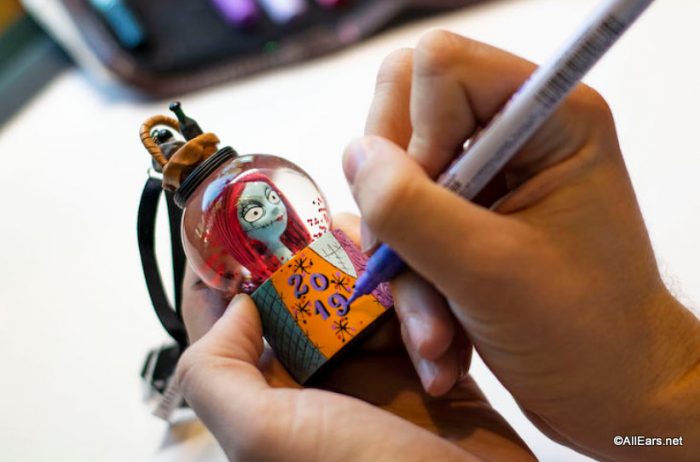 There are a few other locations at Disney World that do sell ornaments throughout the year, but this is the only location that you'll be able to personalize them.
M&M's Store
One of the newest shops at Disney Springs — the M&M's Store — is like stepping into a chocolate wonderland. You can find a candy-coated wardrobe, pick up Mickey and Minnie M&M's, and even create your own M&M's!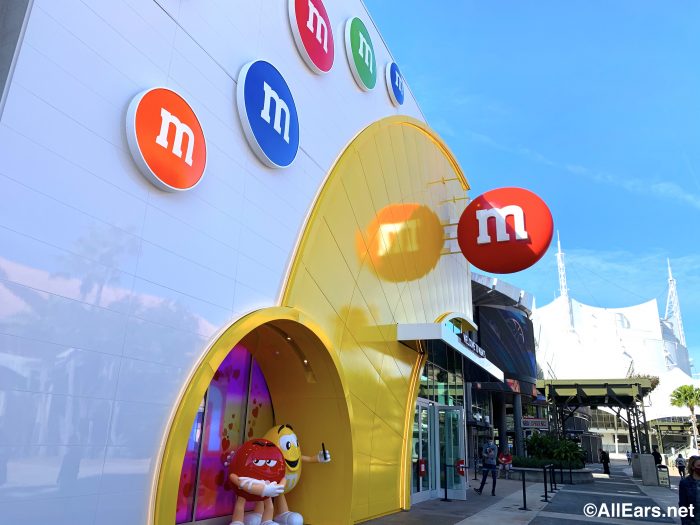 That's right! You can smack your smiling face onto the exterior of M&M's — whatever color you choose! At the "Design Your M&M's" kiosk, you will choose to add up to four different designs including photos, icons, and texts to your M&Ms. Whether you add your own designs or select from the library of Disney options, you'll be snacking on your very own personalized bag of chocolate!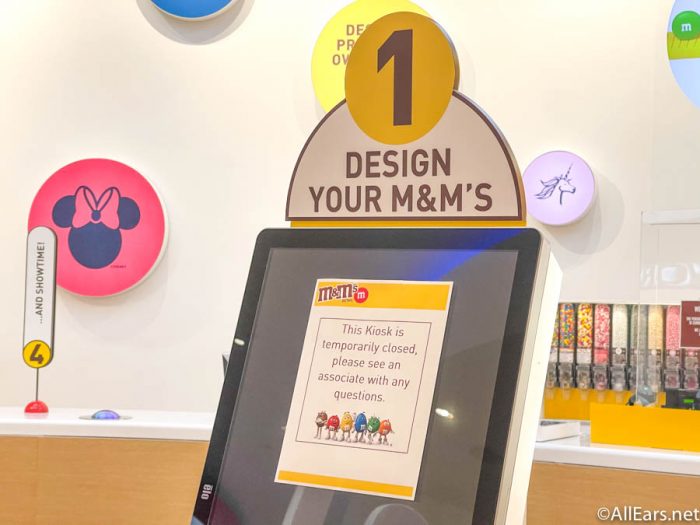 Since the M&M's Store opened, they've had some technical difficulties with the kiosk, so it isn't always available. But it is worth stopping by to see if you can make some custom candy for yourself (or someone else).
UNIQLO
If you really love a custom t-shirt, UNIQLO is another option for designing your own tee at Disney Springs. The store has a t-shirt printing kiosk where you can upload your own design or choose from a variety of Disney designs (including some Marvel ones).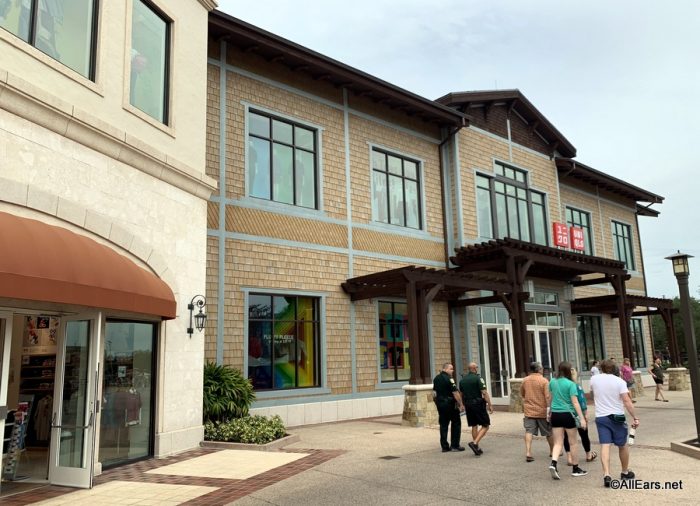 The cool part is that you can also add a variety of embellishments to your design, like emojis, text, and even drawings created in the paint function. Your shirt will be 100% unique-lo (see what we did there?)!
T-Rex Restaurant
We're still in Disney Springs for more customized souvenirs! Over at the T-Rex Restaurant, you can dine in a prehistoric world surrounded by dinosaurs. You can even bring home a DIY dinosaur plush!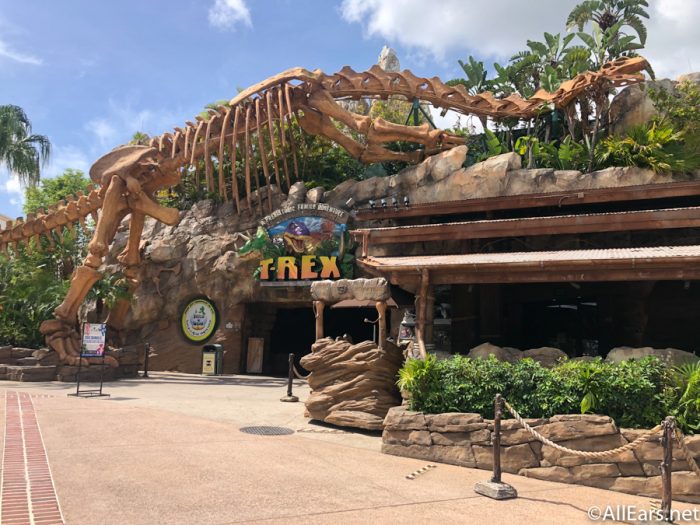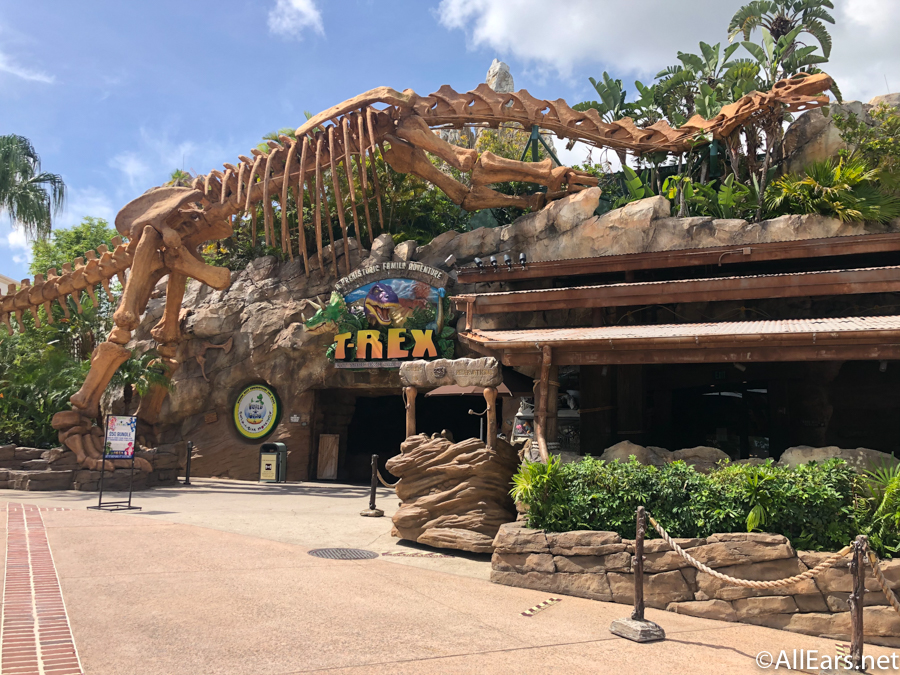 Inside the restaurant is a Build-A-Dino location. The concept is the same as Build-A-Bear (and is actually even run by them) so kiddos and dino fans alike can bring their very own dinosaurs to life. Customize your t-rex even more with personalized embroidery or record your own voice message that will play anytime you squeeze the cuddly dino.
Tomorrowland T-Shirt Lab
If you really want a custom t-shirt but can't make it over to Disney Springs, the same experience is offered at Magic Kingdom at the Tomorrowland T-Shirt Lab. You'll find this shop just outside of Space Mountain.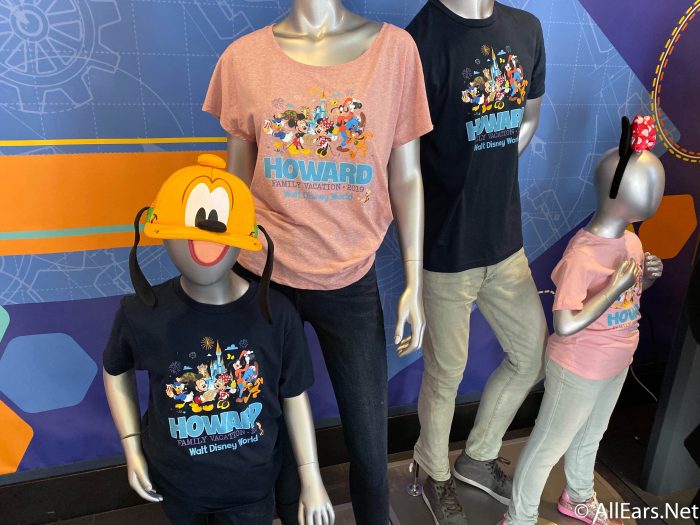 When you use the t-shirt kiosks to create your own shirt, you'll be prompted to choose from a variety of Disney designs that can be customized. Once you've selected your style, you can add a custom message (like your last name or date) and then choose the color and size of your top.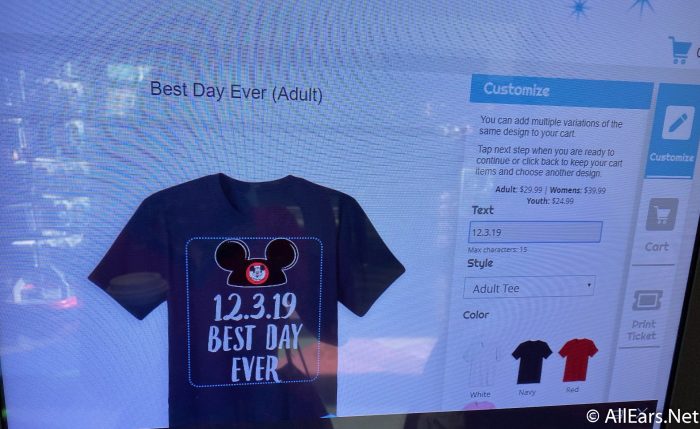 Once you've got the t-shirt exactly the way you want it, you'll receive a ticket with a time to pick-up your tee from the Package Pick Up Counter in the Main Street Chamber of Commerce.
Liberty Square Parasol Cart
While you're at the Magic Kingdom, you can also stop by and get a super unique gift completely customized to your liking: a parasol! Parasols are like umbrellas but are used to provide some shade from the sun during a warm day. Disney has some super talented Cast Members who can create custom designs on the parasols!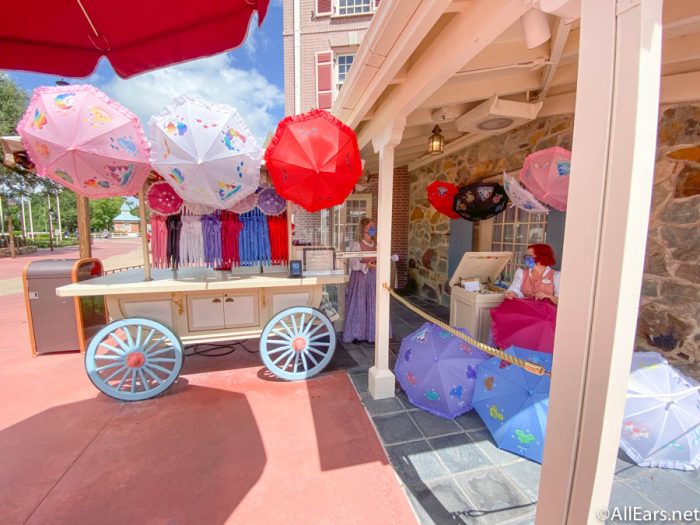 The cart will normally have some parasols that they've already made for the day with Disney designs, but you can always ask for something completely personalized to you! These are also available at EPCOT in the World Showcase between the UK Pavilion and the France Pavilion.
Plaza del Sol Bazaar
Over in Adventureland at  Magic Kingdom, you can bring home some of your own customized pirate treasure. In Plaza del Sol Bazaar (the gift shop you enter after riding Pirates of the Caribbean), you can find a small kiosk that offers customized leather bracelets.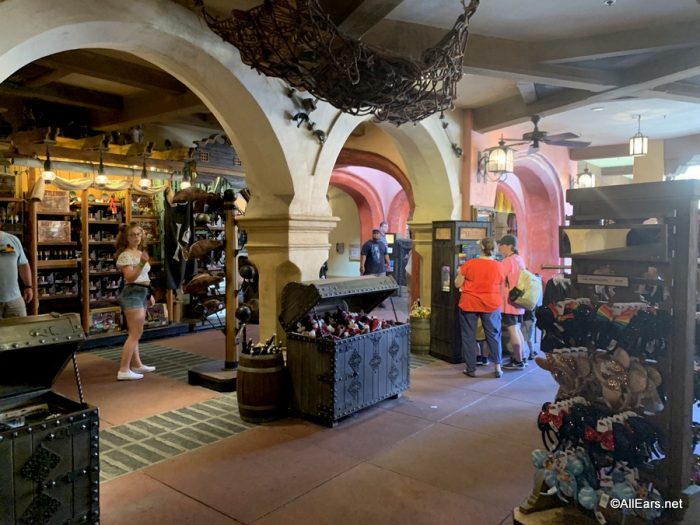 Choose your bracelet design (many feature Disney characters), text font, and whatever you'd like written on it, and they will engrave that into the leather!
You'll also find kiosks that offer this in the Canada Pavilion in EPCOT, in Magic Kingdom's Frontierland, and in multiple gift shops in Disney's Animal Kingdom.
Ring Carvers
If you're looking for a gift for someone special (or want to treat yo' self), you can personalize a ring at Ring Carvers located in the Mexico Pavilion at EPCOT. Choose from brass, silver, or gold; and have the message of your choosing engraved on the ring.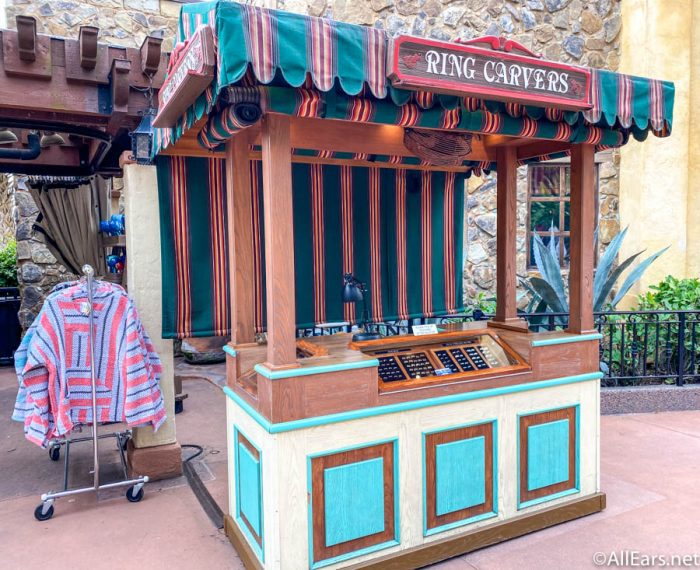 If you can't make it into the parks, you can also find a Ring Carvers location in Disney Springs over in the Marketplace.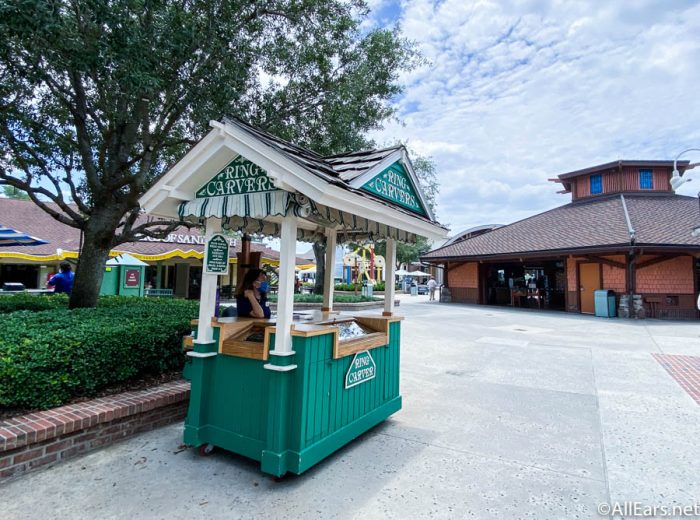 This custom souvenir can get a bit pricey based on what metal you choose but can be a great memento from your Disney trip.
Glaskunst
Speaking of fancy souvenirs: you can also take home some custom glassware from your Disney vacation! Over in the Germany Pavilion at EPCOT, you can stop into Glaskunst and choose from wine glasses, champagne flutes, tumblers, and steins to have your own custom message engraved.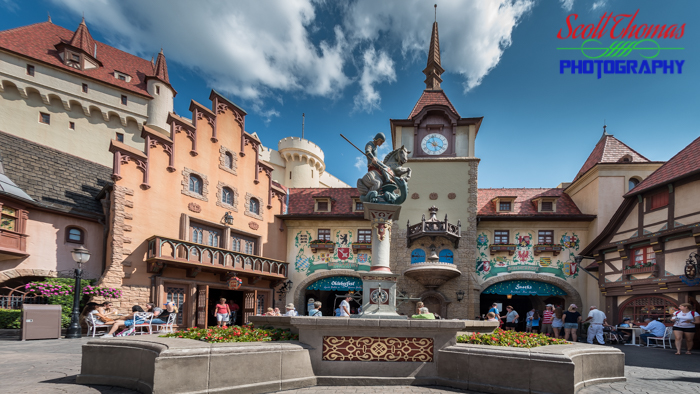 With this custom souvenir, you'll always be able to toast to your Disney memories at home! You don't even have to make it into the parks to snag this custom gift, too; it is also available at Arribas Bros. in Disney Springs.
Savi's Workshop
If you're a big Star Wars fan, you NEED to know about this personalized souvenir because it involves channeling the Force! Savi's Workshop is a nondescript building in Star Wars: Galaxy's Edge in Disney's Hollywood Studios. From the front, you'd suspect that it is just an average building on Batuu, but inside there is something much cooler: lightsabers.
During the highly immersive workshop, you'll choose from the "scrap metal" that calls to you to put together a custom lightsaber. You'll be ready to fight off Kylo Ren, take on the Stormtroopers, or head into Jedi training.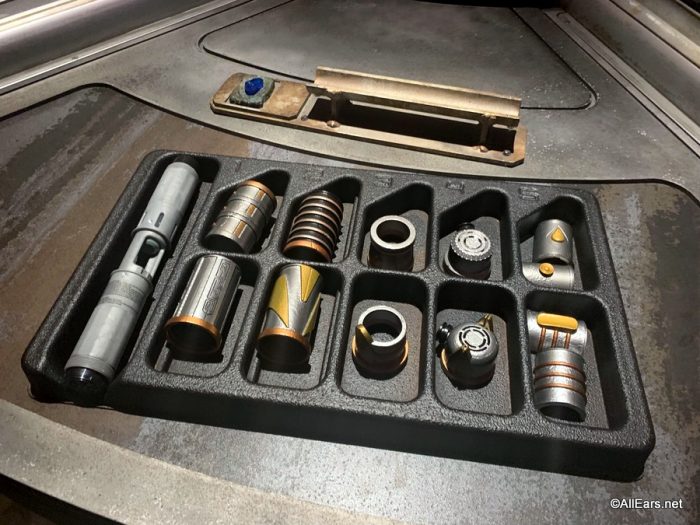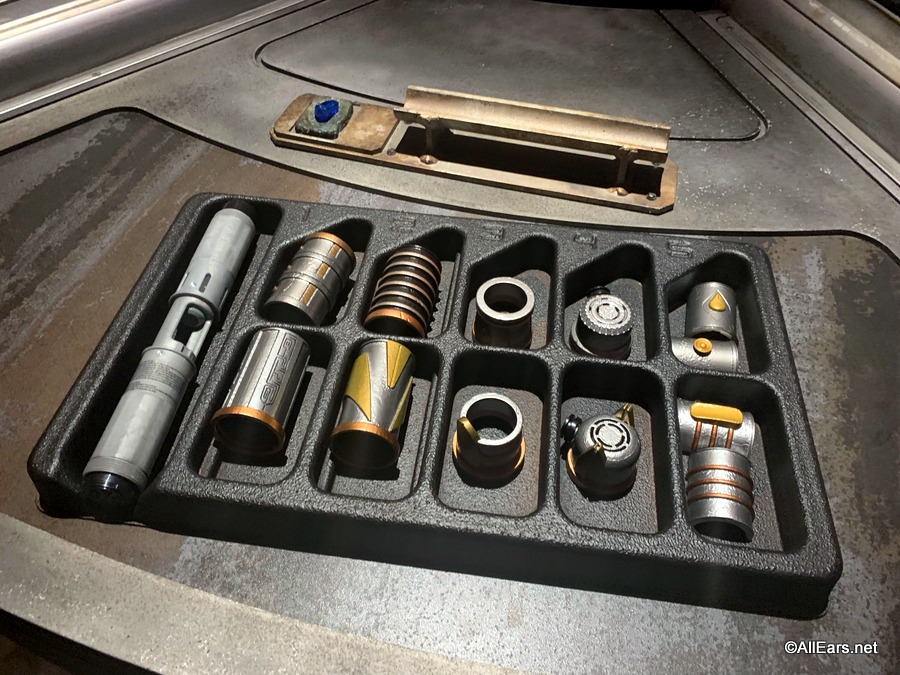 The entire experience lasts about 20 minutes and costs $199.99.
Droid Depot
Right next to Savi's Workshop in Star Wars: Galaxy's Edge at Disney's Hollywood Studios, you'll find Droid Depot. These are the droids you are looking for! In here, you can build your own customizable remote control Astromech Unit.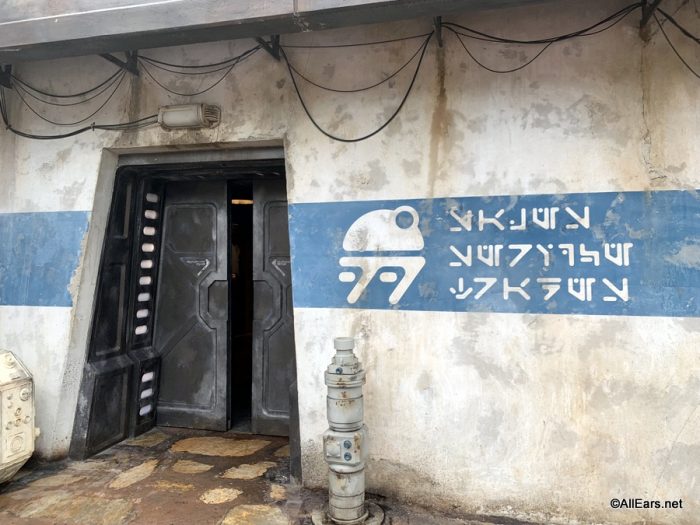 That's right! No need to settle for R2-D2 or BB-8 (though they're adorbs), this little droid will be entirely your own. You'll choose your droid parts from the moving conveyor belt and assemble them in the shop.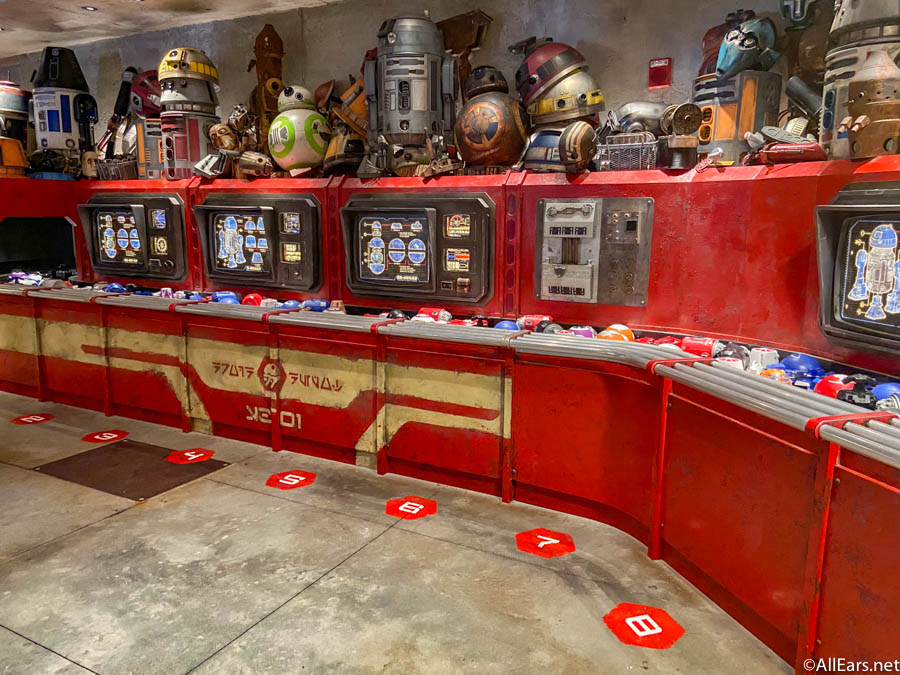 Once you've got the droid put together, a Cast Member will help you bring him to life. You can even choose from a variety of personality chips to make your droid one of a kind.
The Chapeau
We're pretty sure we might have saved the best customizable gift for last: Mickey Ears. Cue all the warm and fuzzies, because this is one of the most classic Disney souvenirs out there! The Chapeau is located at the front of Main Street, U.S.A., in Magic Kingdom; and you can head in here to customize your Mickey Ears with embroidery.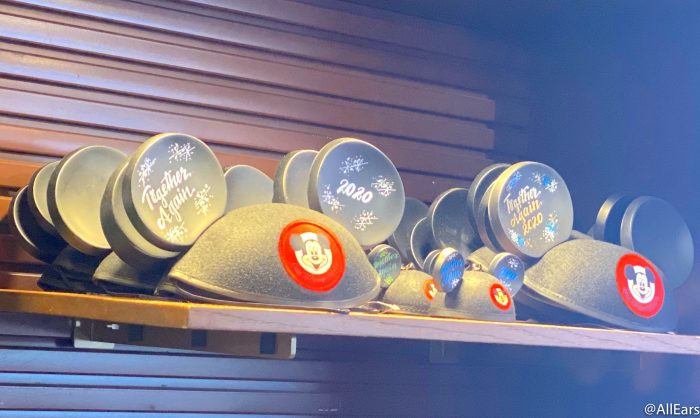 Whether it's your name, a special date, or a short saying that is special to you, you can pick out your favorite Mickey hat and make it your own! If you're over at Hollywood Studios, you can personalize a pair of ears at Adrian & Edith's Head To Toe as well.
And that's all the custom souvenirs you can find at Disney World! Whether you're looking for a classic memento to remember your Disney vacation or you're preparing for Jedi training, there are tons of different locations to make your Disney souvenir completely you!
Join the AllEars.net Newsletter to stay on top of ALL the breaking Disney News! You'll also get access to AllEars tips, reviews, trivia, and MORE! Click here to Subscribe!

Have you ever gotten a customized Disney souvenir? Let us know in the comments!