If you're looking to snack your way through your Walt Disney World vacation, then you have PLENTY of options!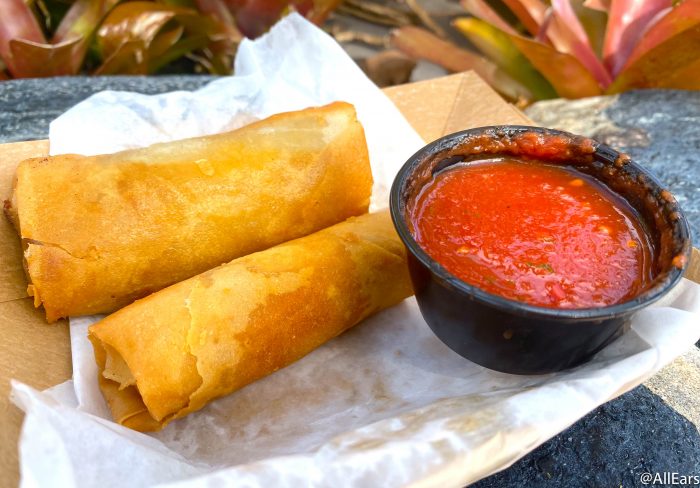 It can be a daunting task to choose which snacks to eat when you have so many options, but we're here to help! Today, we're sharing our list of the snacks that may be popular, but we think you should skip.
These snacks hold special places in our hearts, and we still love them (we even get them from time to time), but there may be better treats to try instead!
Regular Popcorn
Even though popcorn is a staple of the Disney Parks, there are WAY more exciting ways to enjoy it than the standard (non-dairy) butter-flavored Parks popcorn. The kind of popcorn that you find at so many stands around the parks is the same kind that you can make at home or order at the movie theater, so why not branch out a bit?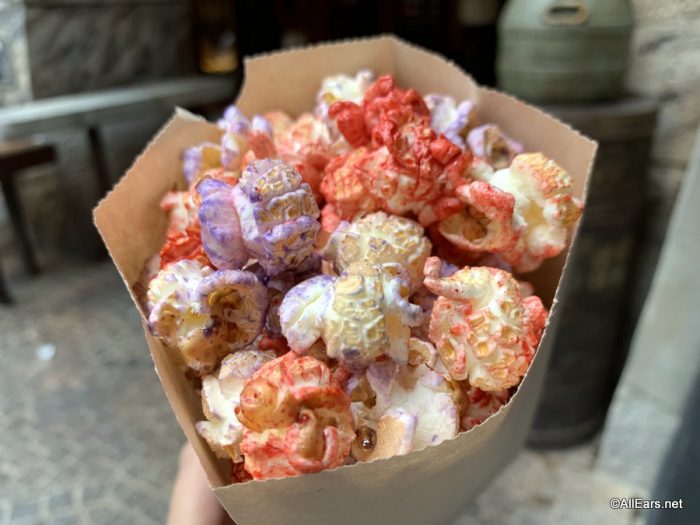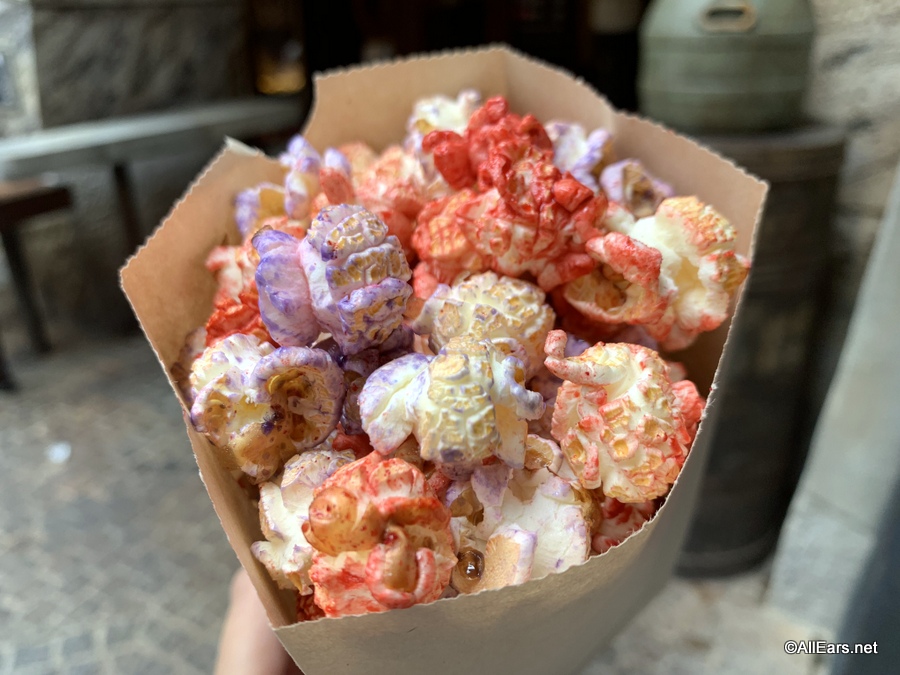 Instead of getting plain popcorn, try out some of Disney World's more interesting varieties instead. Over at Karamell Kuche in EPCOT's Germany Pavilion, you'll find fresh, addictive caramel corn. Also in EPCOT, look out for maple popcorn in Canada or the gourmet popcorn mix that we've found in different places around the park. Finally, make sure to check out the creative (and divisive) Outpost Mix at Kat Saka's Kettle in Galaxy's Edge.
Turkey Legs
Of the "classic" Disney World snacks, turkey legs tend to be the ones we hear the most complaints about. Many guests say that they're not as good as they expected — with most people sharing that they're too salty, too dry, or taste more like ham than turkey (that's thanks to the smoking process).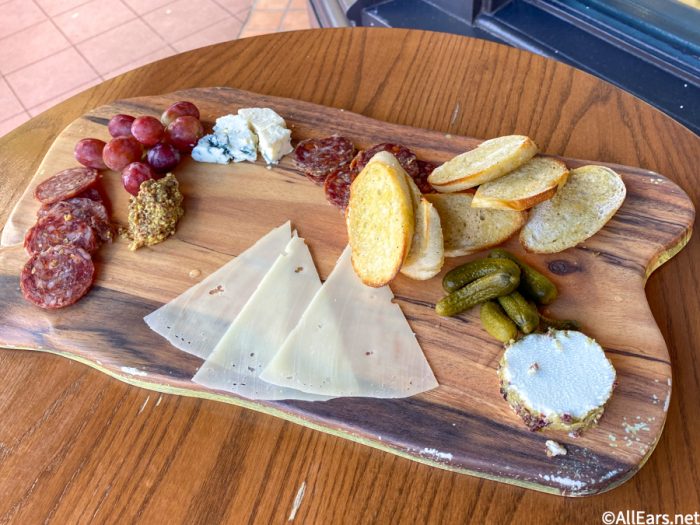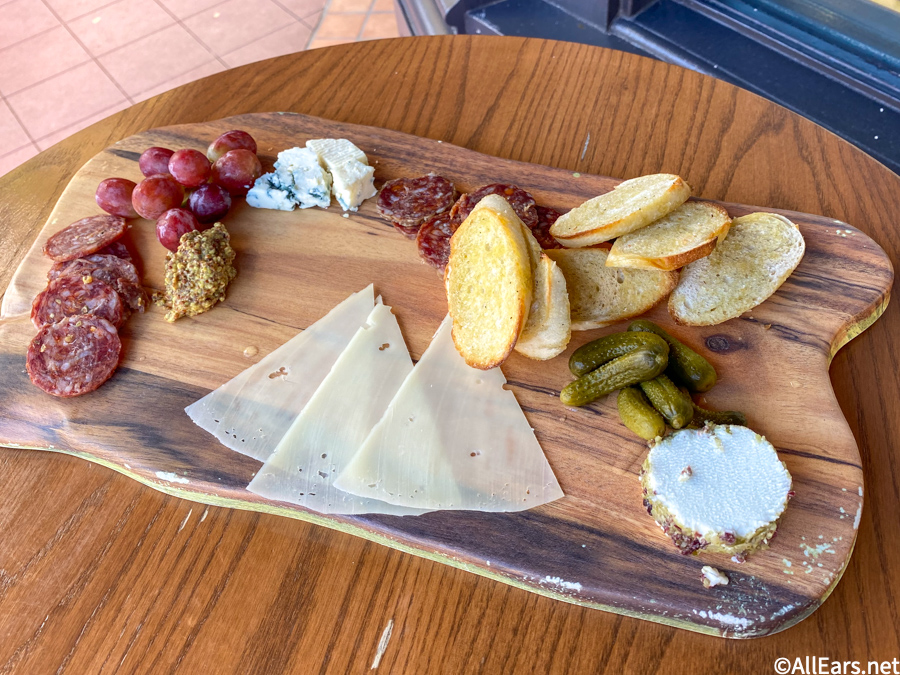 If you're looking for some real quality meat in a shareable snack, then let us instead suggest an AllEars favorite, the charcuterie board at BaseLine Tap House in Disney's Hollywood Studios! For just $10, you'll get a variety of meats, cheeses, and other items to pair them with. It's a great snack for everyone, and it's definitely not your typical theme park food!
Mickey Premium Bars & Ice Cream Sandwiches
Okay, we're sorry for this one, we really are! Mickey Premium Bars and Mickey Ice Cream Sandwiches are some of the most popular Disney World snacks ever, and we truly love them. However…if you're looking for ice cream, there are so many more delicious options!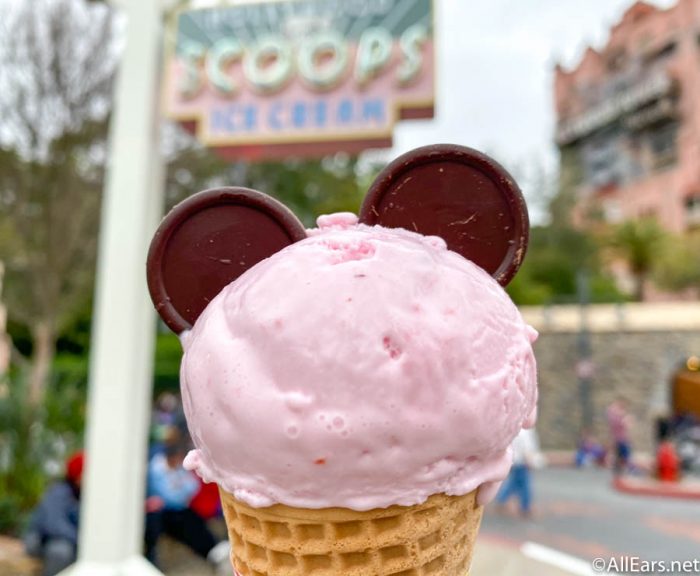 Some of our favorite places to stop are L'Artisan de Glaces in EPCOT, Hollywood Scoops in Hollywood Studios, and Plaza Ice Cream Parlor in Magic Kingdom. And if you're looking for a soda shop-style experience, definitely make a detour to Beaches & Cream at Disney's Beach Club Resort! (Ice cream lovers should try the Kitchen Sink!)
Churros
Let's be honest, Disneyland Resort has better churros than Walt Disney World does. They're just not Disney World's strong suit, so you're better off skipping the regular ones you'll find in the parks. If they're fresh, they aren't bad, but most of the time you'll end up with one that has been sitting out a while.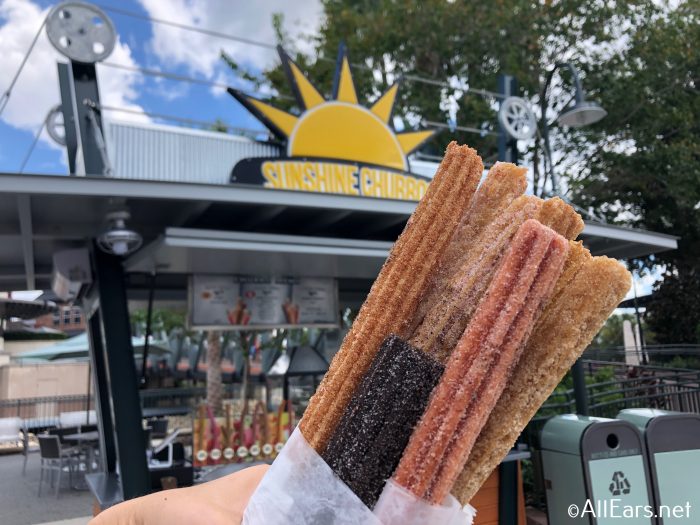 But if you're looking for some churros with unique flavors and fun toppings, then make a trip to Disney Springs to stop by Sunshine Churros! There are two Sunshine Churros stands in the shopping and dining complex, and they both serve up fun options, including Fruity Pebbles, peach-mango, and apple cinnamon. They'll also release unique flavors with extra toppings for various holidays and special occasions.
Mickey Pretzels
If it seems like we're ripping on Mickey-shaped snacks here, we promise we're not trying to. It just seems that Disney makes their less exciting snacks Mickey-shaped to give them more pizazz. And even though the Mickey pretzel looks cool, he's not the best pretzel on the property.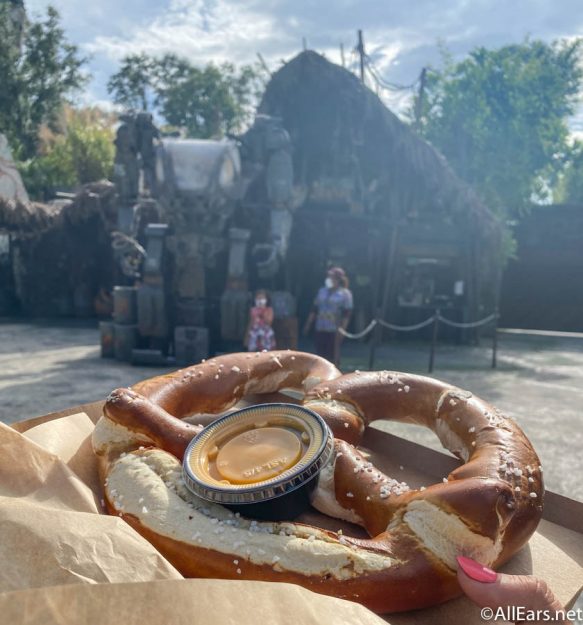 To get a more delicious pretzel, try stopping by (once again) BaseLine Tap House or Pongu Pongu (in Disney's Animal Kingdom) to get either of their jumbo pretzels. Both of these pretzels come with beer cheese sauce for dipping, and the BaseLine one includes a mustard sauce as well.
Pre-Packaged Treats
If you're stopping by one of Disney World's many sweet shops, don't pick up those pre-packaged treats! The snacks that you find already wrapped on the shelves aren't as fresh as those in the bakery cases, and you can also find these same snacks in gift shops around the property, so they're less unique.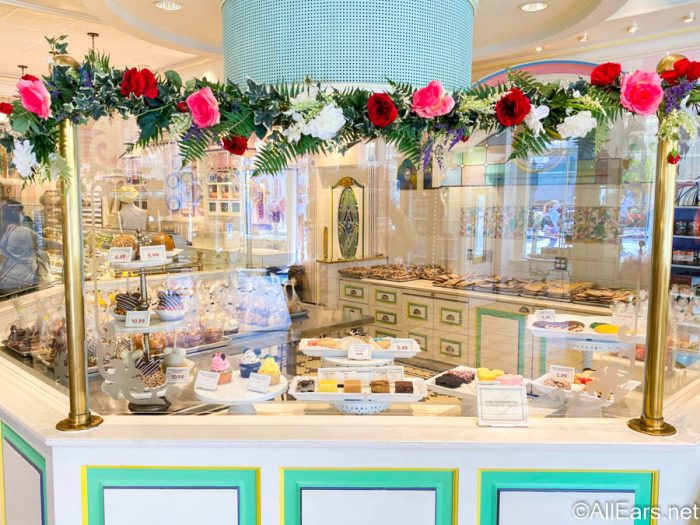 Instead, make sure to visit the bakery cases in Main Street Confectionery, Zuri's Sweets Shop, Candy Cauldron, and the other stores with handmade confections. You'll often find delicious treats specific to that location or treats decorated for holidays and special occasions. Sometimes, you can even watch the Cast Members as they prepare them!
Regular Soft-Serve
Listen, we love regular chocolate or vanilla soft-serve as much as anyone else, but Disney World isn't the place to have a treat we can order from our local fast-food restaurant! If you want ice cream specifically, then stop by some of the places we mentioned above, however, if you're looking for any kind of soft serve, we have some other ideas.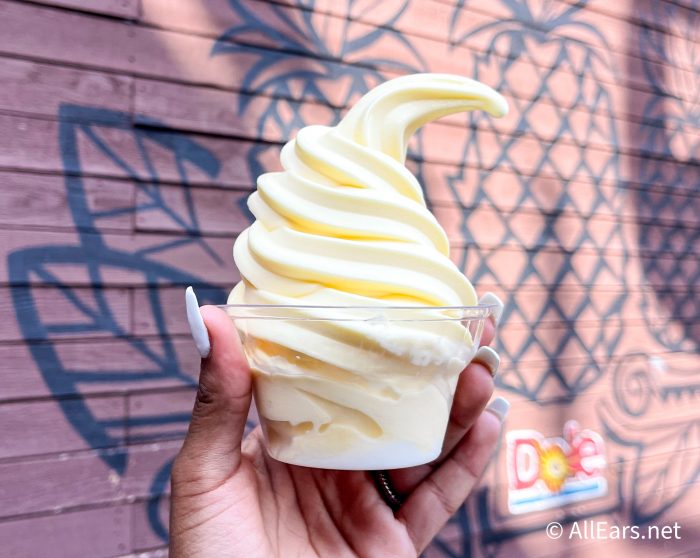 One of Disney World's most iconic treats is Dole Whip, and it's a must-try when you visit the parks! We often recommend the classic pineapple flavor, but if you like other fruits more, then there are multiple flavors of soft-serve you need to try. Some of our favorites include strawberry, orange, lime, and coconut!
Boring Cupcakes
Last but not least, let's talk cupcakes. We're not saying that you should avoid ALL Disney cupcakes…just the boring ones! Avoid the basic chocolate and vanilla flavors with buttercream icing and basic decorations — you can pick up equally delicious and, let's be real, better cupcakes at your grocery store.
If you're going to eat a Disney cupcake, then go BIG! Try one with a spectacular filling or over-the-top decorations. Try a flavor that you wouldn't find anywhere else, or get one that's super Instagrammable. The possibilities are endless!
Those are our top picks for the Disney World snacks that the pros SKIP! We made sure to give you some alternatives, but we certainly won't blame you if you still want to nosh on these more "basic" treats!
Do you eat any of the snacks on this list at Disney World? Tell us in the comments!
Join the AllEars.net Newsletter to stay on top of ALL the breaking Disney News! You'll also get access to AllEars tips, reviews, trivia, and MORE! Click here to Subscribe!