DISCLOSURE: This post may contain affiliate links, meaning when you click the links and make a purchase, we receive a commission.
We are anxiously awaiting to see how EPIC that final episode of WandaVision will be (especially after that last episode).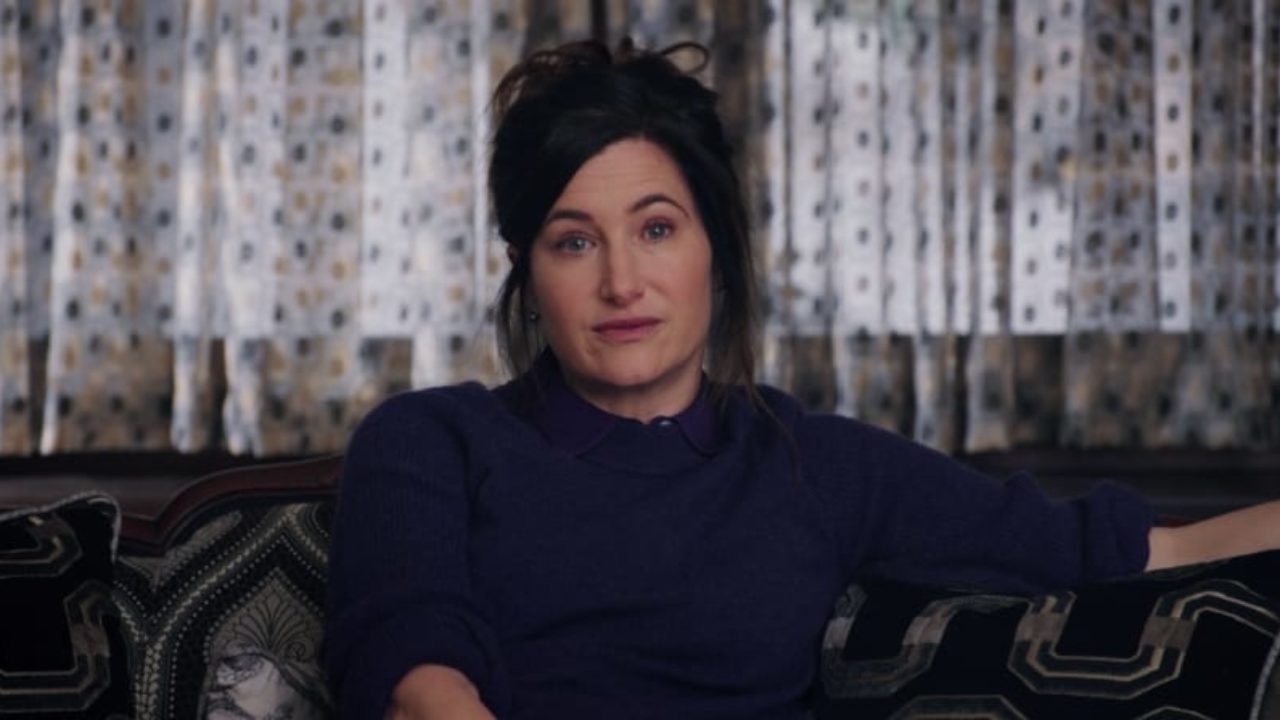 And, even though we still have a LOT of questions in need of answers, WandaVision has been giving us amazing characters AND the merchandise to go with them! Last week, we saw Marvel drop a line of Monica Rambeau inspired items. But, things are getting a little more sinister as another witch in town makes her villainous debut!
Two episodes ago, Agnes was revealed to be Agatha Harkness before WandaVision played out her backstory prior to her WestView arrival. If you love the lovable (despite being evil) "magical girl", you'll be thrilled to know that Marvel's merchandise inspiration this week is one AGATHA HARKNESS.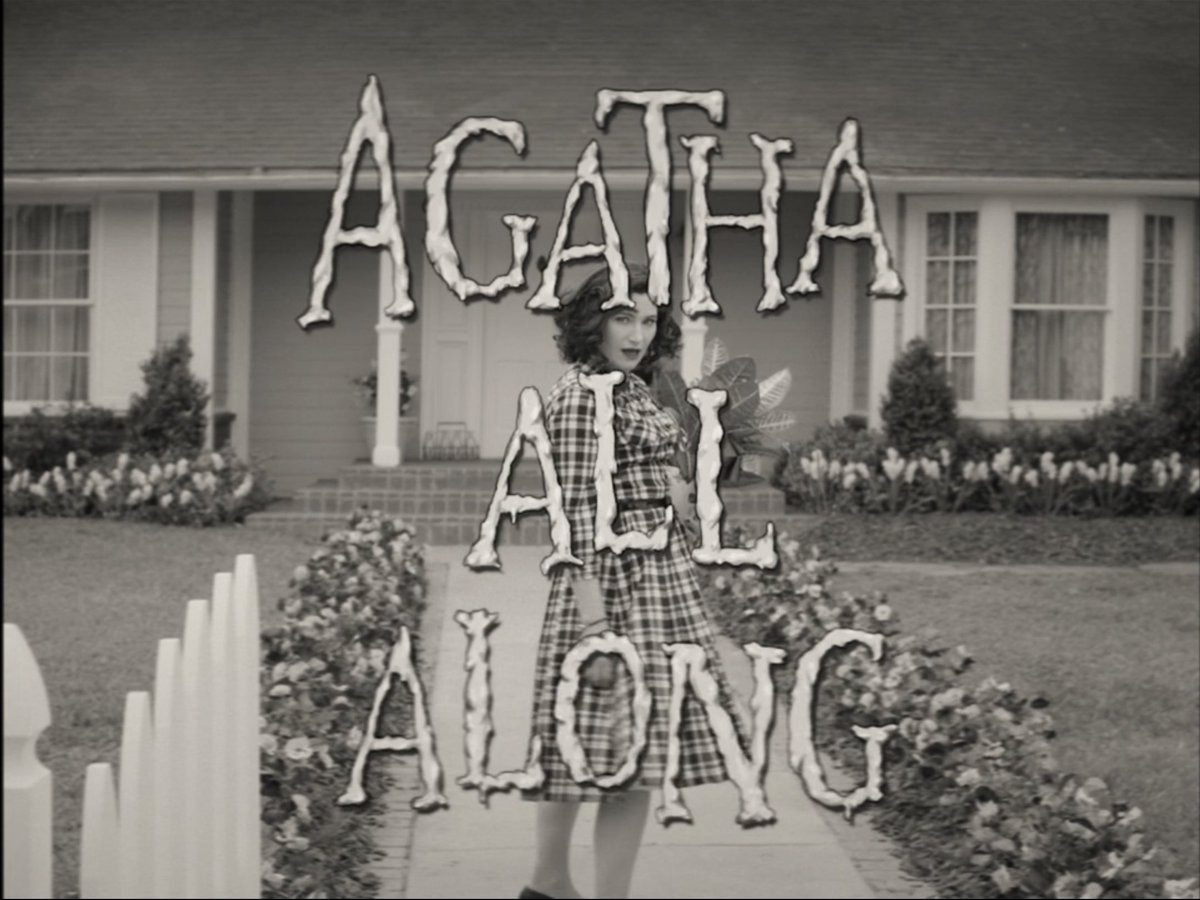 The series features Agatha as a retro cartoon with signature purple and blue colors that can be seen on her witch outfit. You can be the next fabulous witch to grace Marvel (or your couch for that matter) with the Agatha Harkness Magical Girl T-Shirt for $22.99…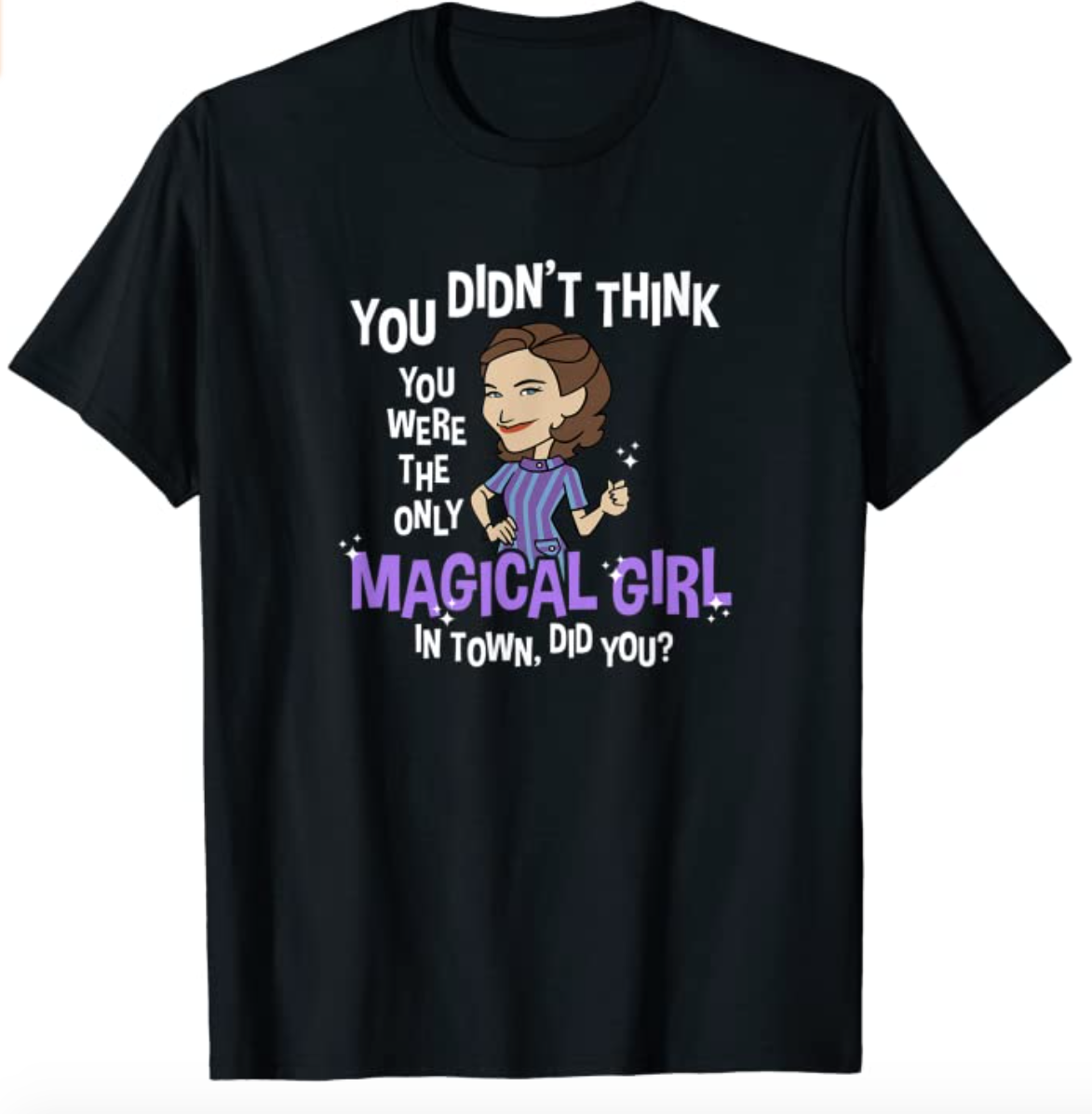 …or you can jam to the ULTIMATE TV show pop with the Agatha All Along T-Shirt for $22.99. We're still not over how amazing that song is…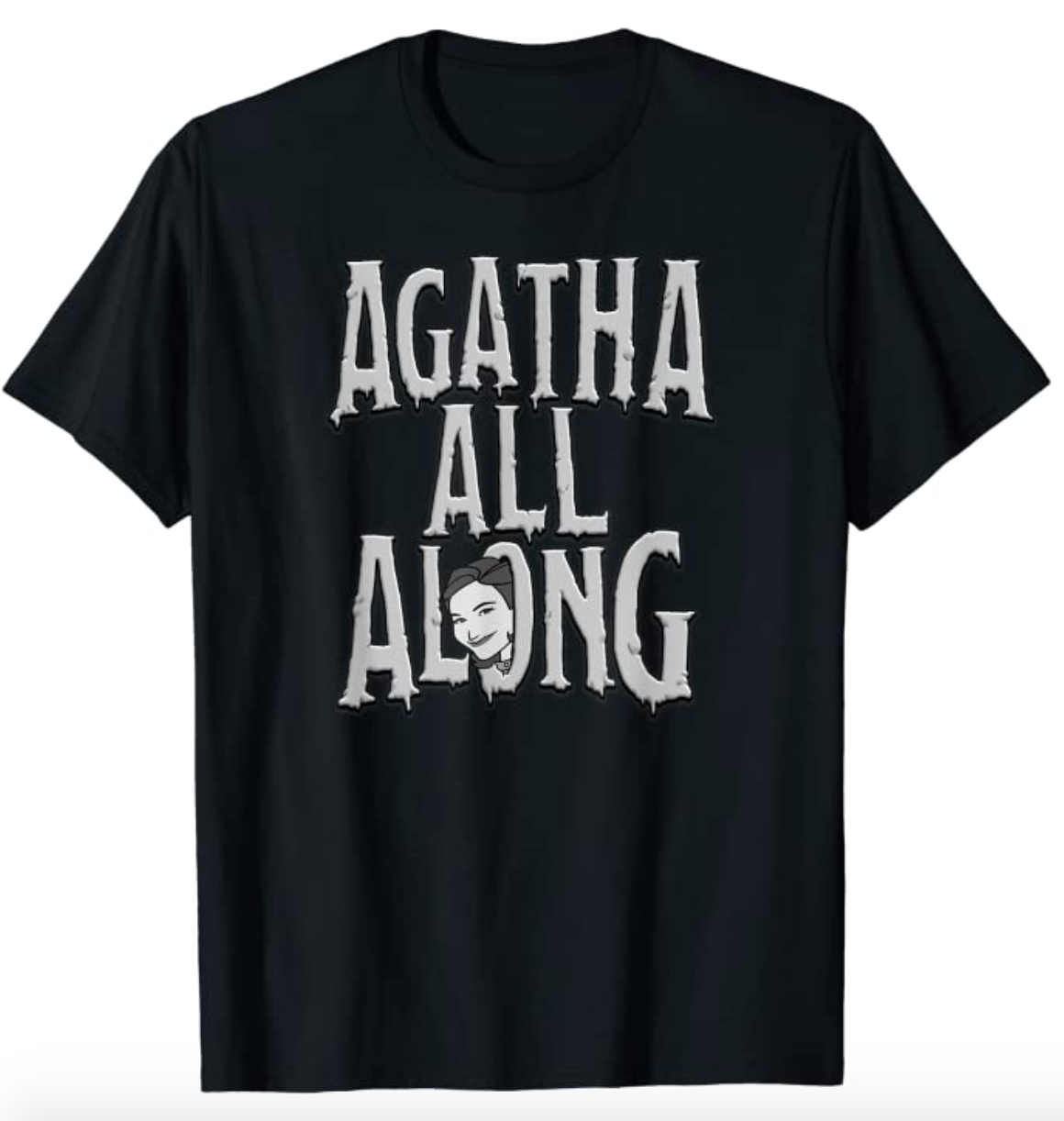 But, if you're looking to be cozy when you're surely about to cry during the season finale of WandaVision, you can put on the Agatha Harkness Simple Retro Portrait Sweatshirt for $44.99.
Whether you're posing at the WandaVision photo-op or calling your friends to discuss all things Marvel, you can add some magical flair to your phone with the iPhone 11 Pro Max Agatha Harkness Phone Case for $21.99!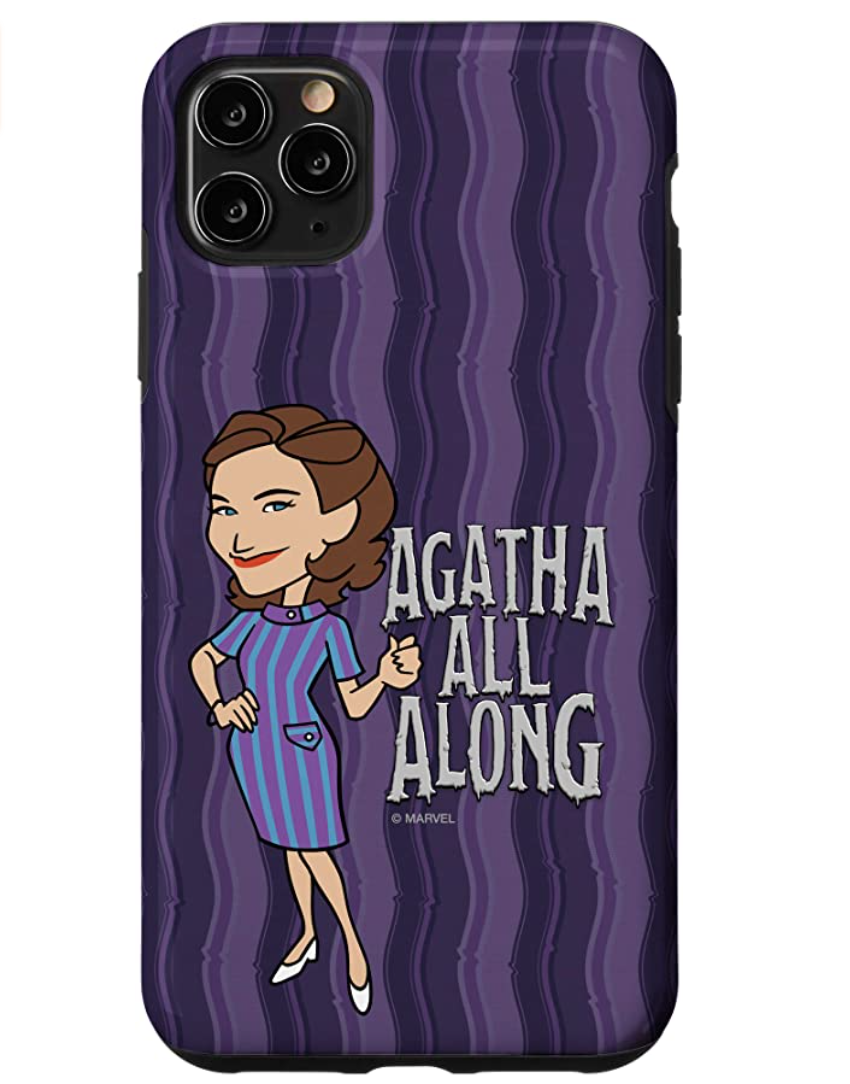 As you get ready to make your next witch's brew, you can take your Agatha Harkness Tote Bag with you to pick up your ingredients for $18.99.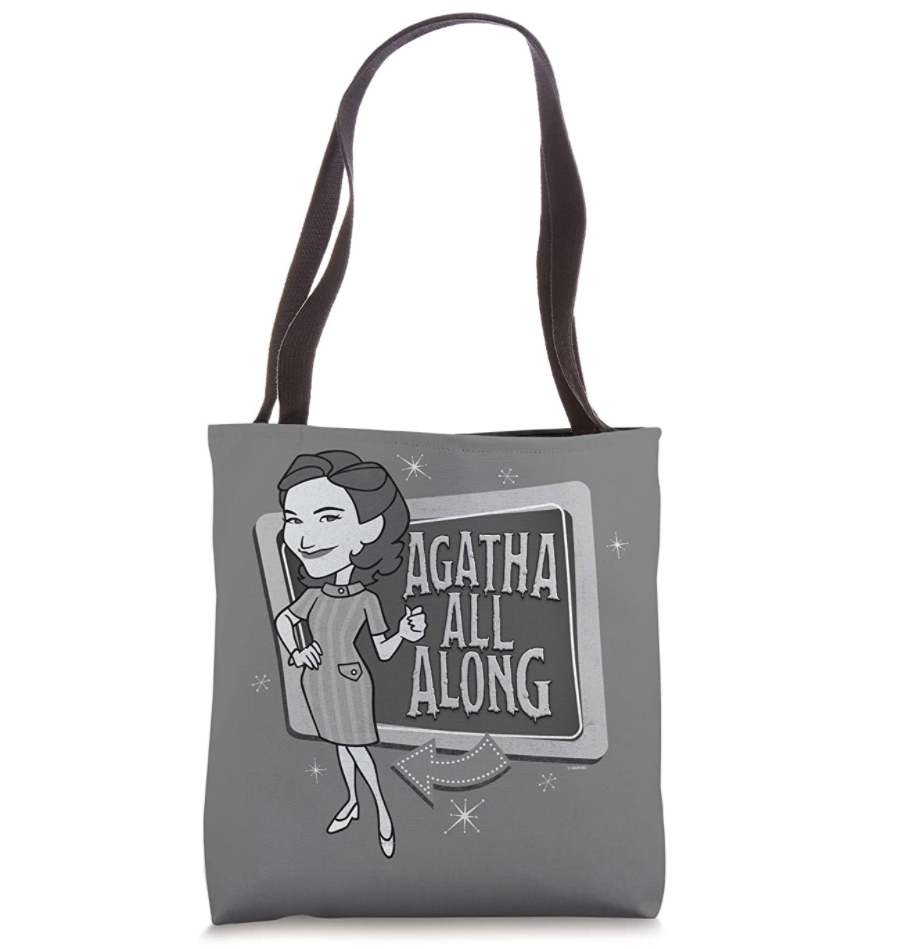 And, of course, you can drink that same witch's brew out of the Agatha Harkness Thermos Travel Tumbler for $29.99!
We honestly want ALL of the Agatha Harkness items. And, we cannot wait to see what other WandaVision merchandise is in store with fans as the ninth episode premieres on Friday! Stay tuned with All Ears for more Marvel news!
Are you excited for the final episode of WandaVision? Let us know in the comments below!