Shanghai Disney Resort and Skechers have had a relationship for some time, with the sneakers brand being a leading sponsor of the resort's Disney Inspiration Run event since 2018. There's also a Skechers store in Disneytown, Shanghai Disney Resort's shopping and dining district.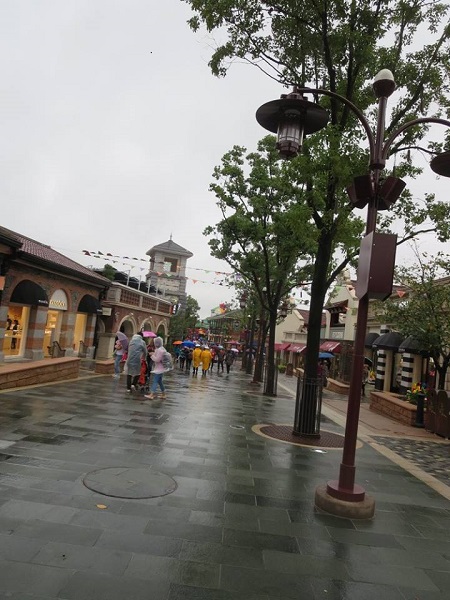 And now, the two brands are deepening their partnership with a multi-year resort alliance, meaning the brand will now be an official participant of the resort!
The biggest thing coming as a part of this new partnership is a new store coming to Shanghai Disneyland's forthcoming Zootopia-themed land, SHI-KECHERS. The name is a pun based on the Chinese word for lion. To play into the animal world of Zootopia, Skechers unveiled a new logo, which incorporates a lion's tail and main into the design.

There hasn't been a TON of news about the Zootopia land coming to Shanghai Disneyland, but honestly, knowing that the punny names from the film are coming to this land makes us pretty jazzed!
Beyond the inclusion in the Zootopia land, Skechers will see an increased presence around Shanghai Disneyland, Disneytown, and Wishing Star Park, which will have a new running track featuring mile-markers and fitness tips from Skechers, set to open in spring 2021.