Twenty-six years after it first opened in Disney's Hollywood Studios, The Twilight Zone Tower of Terror continues to be one of the most popular thrill rides in all of Walt Disney World!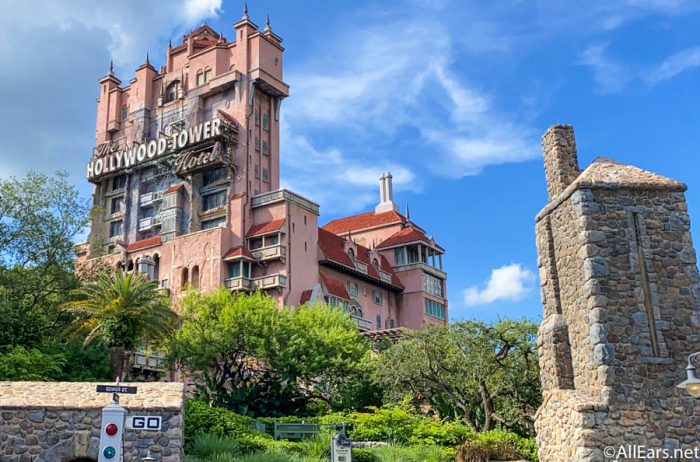 There's no question that this ride has some serious die-hard fans, some of whom have ridden this ride more times than they can count!
Here are seven signs you may have ridden Tower of Terror one too many times!
You can recite Rod Serling's narration in the pre-show perfectly.
Tower of Terror has arguably one of the best pre-shows of any Disney World attraction. From the moment you step into the abandoned Hollywood Tower Hotel, you KNOW you're in for some trouble! Part of the ride's memorable pre-show happen inside the library, where the television flashes on. If you've been on Tower of Terror several hundred times, you know exactly what's about to happen.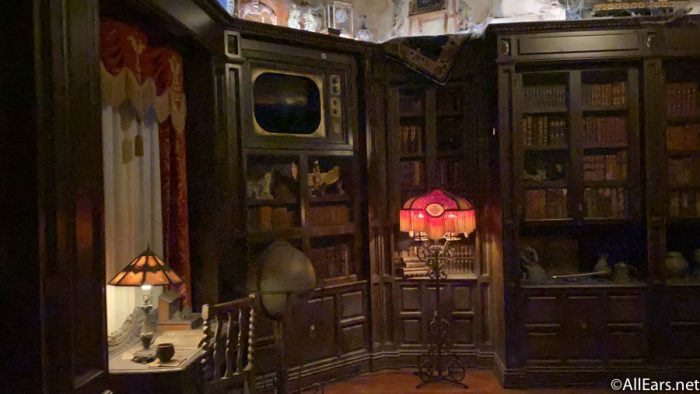 Part of the pre-show is the iconic intro to The Twilight Zone, so we MIGHT be willing to give you a pass on this one if you're an avid fan of the TV show. But once Rod Serling (or rather Mark Silverman who provided the voice of Serling) says "Hollywood, 1939…," that's all original text provided for the Disney World attraction that you've memorized!
You know which episodes of The Twilight Zone all of the props are from. 
Tower of Terror is a very unique attraction in that it is FULL of old props used in episodes of The Twilight Zone. Fans of the classic television show may recognize items from the show throughout the lobby, library, and even parts of the ride itself.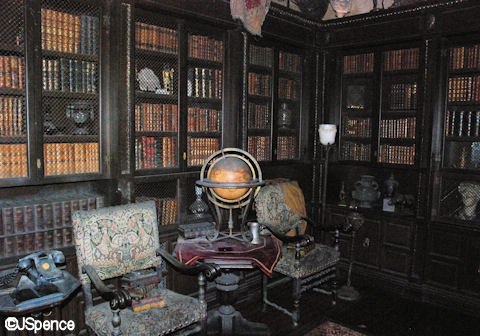 You know about Caesar
One prop from The Twilight Zone in particular has grown a bit of a fan base over the years! If you look around at the props at the end of the ride in the unload area, you may spot a ventriloquist dummy. That dummy actually has a name, and it's Caesar! He originally appeared in the 1964 episode called "Caesar and Me." We'll admit, he's a little creepy, but give him a wave next time you ride!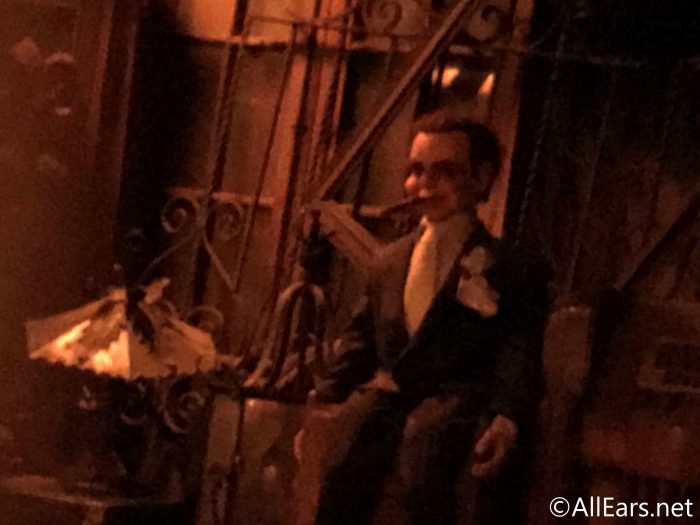 You can point out all of the other Easter Eggs. 
Beyond props from The Twilight Zone, there are plenty of other Easter Eggs sprinkled throughout the attraction! There are Hidden Mickeys as well as other fun items to be on the lookout for throughout the attraction, specifically the queue area. Be on the lookout for a "Permit to Operate" that nods to the date that The Twilight Zone first aired on television.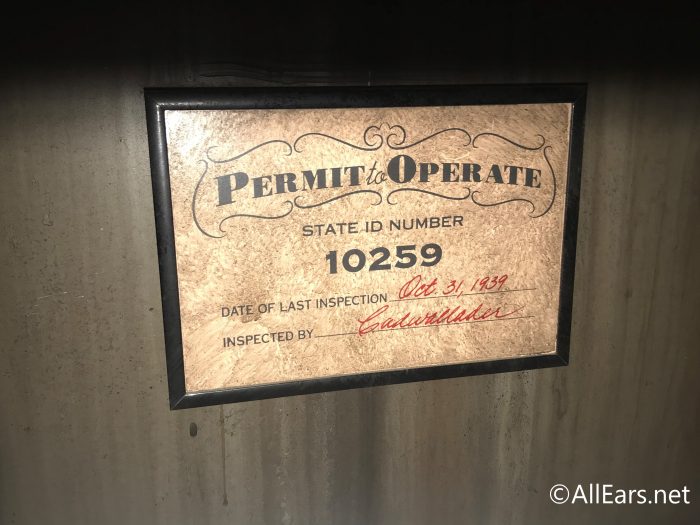 You've perfected your on-ride photo pose.
Of all the attractions in Disney World that offer on-ride photos, Tower of Terror is one of the most memorable! During the drop sequence, there will be a moment where you reach the top of the drop shaft where the doors open wide and you look out over Hollywood Studios. Remember to pose, because that is the moment your picture is being taken! If you've ridden Tower of Terror many times, you might have a signature pose (if you have one, let us know what it is in the comments!).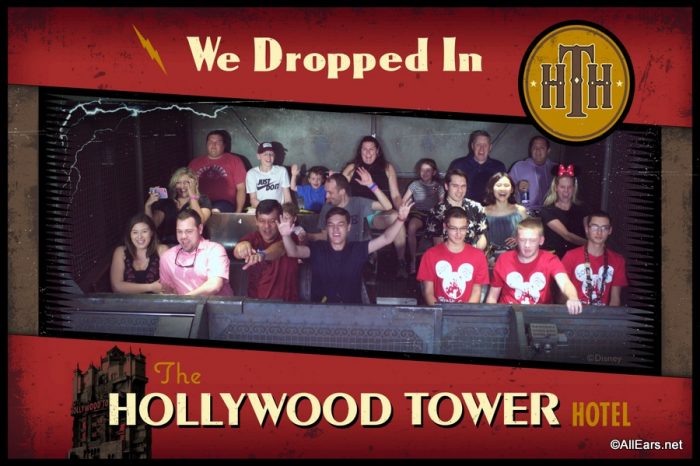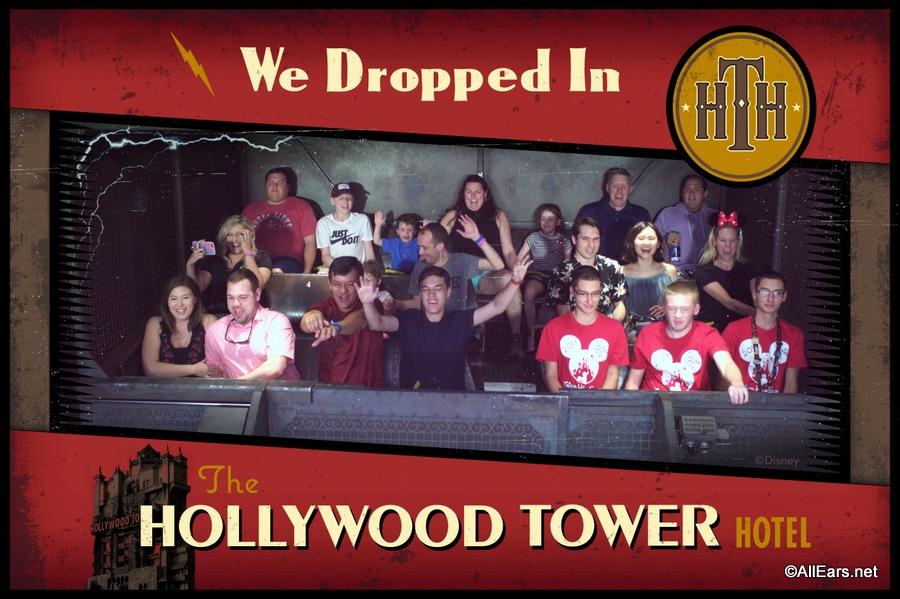 You've memorized all of the possible drop patterns.
In 2004, randomized drop sequences were added to Tower of Terror, and the ride adopted a new slogan, "Never the Same Fear Twice!" Of course, if you've been on this ride too many times, you may know that there are a total of four possible drop sequences that you can experience, and you've more than likely memorized them all!
You can spot the ride from a "mile away". 
Disney World does an excellent job of tricking your eyes and ears into paying attention to specific parts of the park. Part of this magic comes from concealing certain buildings and attractions from plain sight so you are completely immersed in the land you are standing in! Sometimes, however, it's not so easy, and Disney has to get a little creative! Tower of Terror is one of the tallest structures in all of Disney World at 199 feet. That's pretty hard to hide, and this building is in fact visible from somewhere you probably shouldn't be able to see it: World Showcase!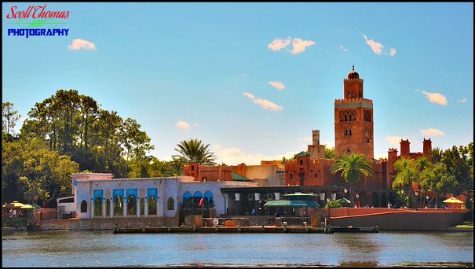 To conceal this huge building, Imagineers actually designed parts of the building to blend in with its "surroundings" in the Morocco Pavilion. Next time you're in EPCOT, look in the direction of Hollywood Studios from Morocco and you may be able to spot a familiar silhouette amongst the buildings!
Looking to learn more about the Easter Eggs found throughout Tower of Terror? Check out our video!
Join the AllEars.net Newsletter to stay on top of ALL the breaking Disney News! You'll also get access to AllEars tips, reviews, trivia, and MORE! Click here to Subscribe!

What is your favorite Easter Egg on Tower of Terror? Is it a Hidden Mickey? Or is it a prop from the television series? Let us know in the comments!