Universal Orlando is jam-packed with hair-raising thrill rides sure to make you scream. But some of these exciting rides may be a little too much for you if you're prone to motion sickness.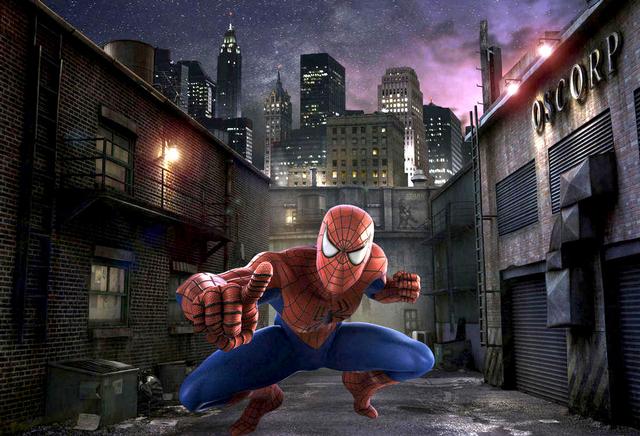 Vacations aren't fun if you or your friends and family are sick, so you should only go on rides that you feel comfortable with.
So you know what to expect ahead of time, here are six rides that visitors who experience motion sickness should avoid for the sake of their stomachs.
1. Harry Potter and the Forbidden Journey
While Harry Potter and the Forbidden Journey certain offers an exhilarating adventure through fans' favorite scenes in the franchise, the ride is best suited for thrill seekers. Those less inclined toward that sort of attraction may not appreciate the intensity of the experience. The immersive projection experience makes it seem as if you're traveling at fast speeds and in free flight. Combined with the sometimes-frightening encounters during the adventure like Dementors, this makes the ride less fun for those who get easily startled or queasy.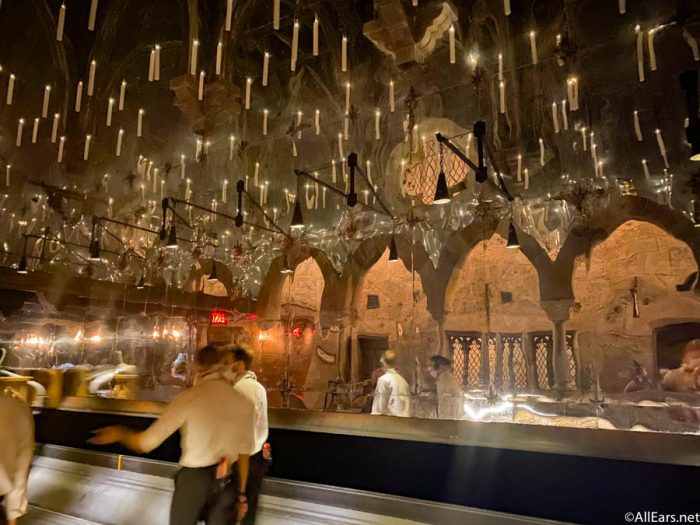 However, even if you decide to avoid riding Forbidden Journey, you shouldn't skip the amazing queue before the ride! One of the most immersive line areas at Universal Orlando, Forbidden Journey's wait queue takes you through Hogwarts as the magical school comes to life before your eyes. Not only are there fun features everywhere – from living portraits to the Sorting Hat – but the queue also creates an ongoing story. At different parts of the line, Dumbledore, Harry, Ron, and Hermione will talk to the guests, setting the stage for the "second" tour with the actual ride.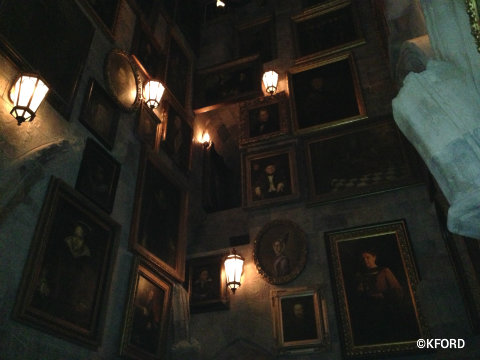 Therefore, if you don't want to actually ride Forbidden Journey, just walk through the line and enjoy that experience, and then leave before you board the ride itself. Anyone – even those who do not meet the 48-inch height requirement – can still tour the queue area, so don't miss out on this great opportunity. If you're worried that pushy staff members might move you past the various sights too quickly, ask the greeter to take the accommodation tour. That is a castle-only, self-guided experience, letting you take as much time as you want at the preshows. Please note that on high-attendance days, Universal sometimes foregoes the accommodation option.
2. Amazing Adventures of Spider Man
Sudden plummets are a surefire way to make your stomach drop, and Islands of Adventure's The Amazing Adventures of Spider Man certainly has a big surprise in store for riders. The ride takes you up close to Spider Man's encounter with several of his greatest enemies, including Doctor Octopus, the Hobgoblin, and Electro. As employees of the Daily Bugle, guests chase after Spider Man for a news scoop and get caught right in the middle of the action. Villains will appear to attack your vehicle, and even Spider Man leaps onto it at one point.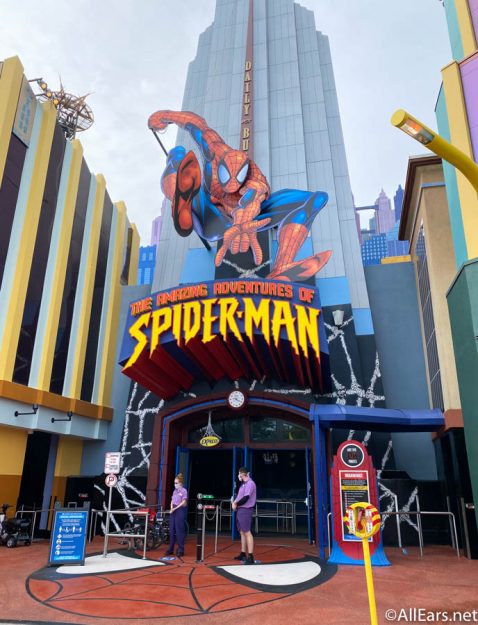 The Amazing Adventures of Spider Man culminates with a terrifying 400-foot freefall, and that's what especially makes this ride unpleasant for people with uneasy stomachs. The sharp drop down such a long height may make for a memorable experience, but it's not for the faint of heart. The rest of the ride isn't too bad stomach-wise, but the freefall makes the attraction a no-go for motion sickness. If the ride is too much for you, but you're still a big fan of Peter Parker, you can check out the nearby Spider-Man Shop, which is filled with all sorts of amazing souvenirs.
3. Simpsons Ride
For fans of the animated show the Simpsons, the Simpsons Ride can be a lot of fun, as it's filled with the series' crass humor while also having the excitement of a thrill ride. With the ride hijacked by Sideshow Bob and the set-up changed from "thriller" to "killer", there's danger around every turn, while also parodying all sorts of attractions and genres. Unfortunately, all of this mayhem comes at the price of motion sickness. From roller coasters to a sudden "death drop" in the ride's finale, the adventure keeps you on your toes – and that's not a good thing if you easily get queasy.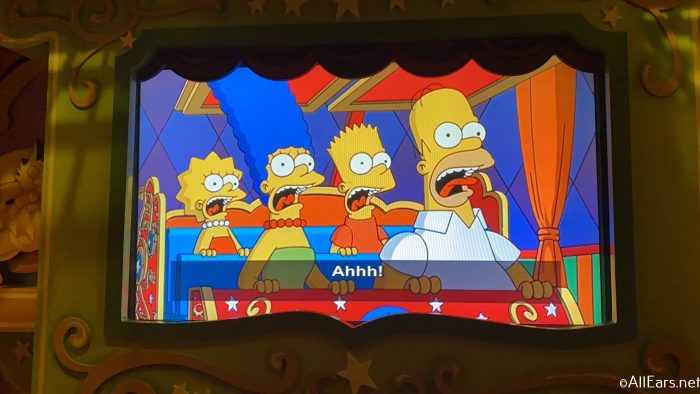 Don't feel left out if you can't go on the Simpsons Ride; Springfield in Universal Studios Florida has plenty of other fun Simpsons-themed things to enjoy. There are all sorts of fun shops and restaurants to explore, many of which feature unique brands originating from the TV show. The overall décor maintains the cartoony aesthetic of the cartoon, with even a statue of the town's founder. Also, if your stomach can handle mild thrills, you can maybe try out Kang and Kodos' Twirl 'n' Hurl, a fun ride that spins people around in UFOs; it's not as intense as the other ride, so it's worth considering.
4. Transformers
Transformers is another awesome ride, combining action-packed battles with 3D visuals for an incredible experience – but unfortunately, it's yet another ride with a sharp drop. In the adventure, you are recruited by NEST (the Nonbiological Extraterrestrial Species Treaty) to help the Autobots retrieve the AllSpark from the villainous Decepticons. You actually ride inside one of the Autobots (Evac), giving you an up-close view of the unfolding battle. All of the action is made even more exciting with the 3D glasses guests wear, making the fight seem real.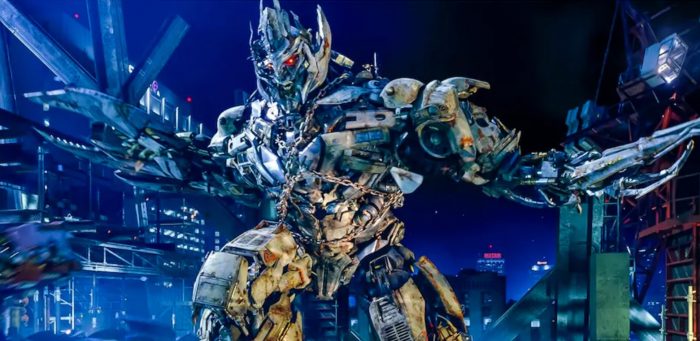 However, as with a number of other attractions on this list, the Transformers ride climaxes with a gut-churning freefall, as Megatron tries to drag you down with him to his doom. It's not like the rest of the ride is smooth sailing, either – you'll get thrown around a bunch beforehand, too. Because of these intense moments, you should stay off the Transformers ride if you are susceptible to motion sickness or dislike drops. Fortunately, Transformers fans can still pose for pictures beside some of their favorite Autobots and Decepticons at Universal Studios Florida.
5. Race Through New York Starring Jimmy Fallon
The Tonight Show has featured many memorable hosts over the years, with current host Jimmy Fallon generating lots of laughs each night. His Race Through New York ride at Universal Studios Florida highlights that humor while also throwing in a wacky, exhilarating chase through New York City. You'll see lots of iconic New York sights while also bumping heads with various characters and gags from the show. However, the intense speeds in the race and sharp turns can upset your stomach, making the ride problematic for people with motion sickness.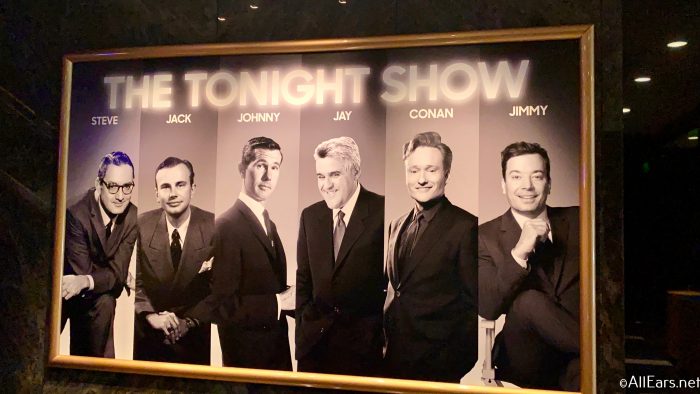 Even so, you should still consider waiting through at least the pre-show, which captures the spirited, witty humor of the Tonight Show. Just by waiting in the line queue, you'll get to listen to the Ragtime Girls perform a barbershop quartet, as well as watch some of Jimmy's famous monologues on-screen. Plus, you can meet Hashtag the Panda and make your own personalized thank you notes. Even the safety part of the preshow is fun, as Tariq Trotter raps the rules out. Just stick around for the pre-show and then exit once it's time to get on the ride.
6. Despicable Me: Minion Mayhem
One of the funniest parts of the Despicable Me franchise is the crazy antics of the lovable, hapless Minions, and Universal Studios Florida lets guests get a firsthand glimpse into the lives of Minions with Minion Mayhem. As explained in the humorous pre-shows, Gru wants to test an invention that turns humans into Minions. Naturally, hilarity and chaos ensue, as riders plummet into a restricted area and set off a chain reaction of bombs. Not only is the action thrilling, but it has a strong storyline throughout, bringing to life the heartwarming and funny elements of Despicable Me.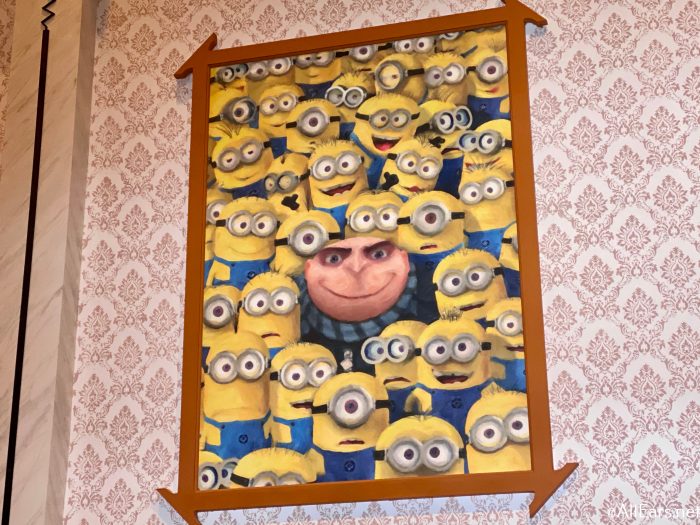 That all said, things like the drop into the bomb area, along with another fall at the end of the ride, make it easy to upset your stomach. Motion sickness-prone individuals should therefore avoid this ride. Still, the funny pre-show antics are worth checking out in their own right; don't feel like Gru's threat with the fart gun forces you to go through with the whole experiment – you can still leave before boarding the actual ride vehicle. Also, if you're at Universal Studios Japan, this ride is part of the larger Minion Park area, so be sure to explore the colorful, Despicable Me-themed sights and shops.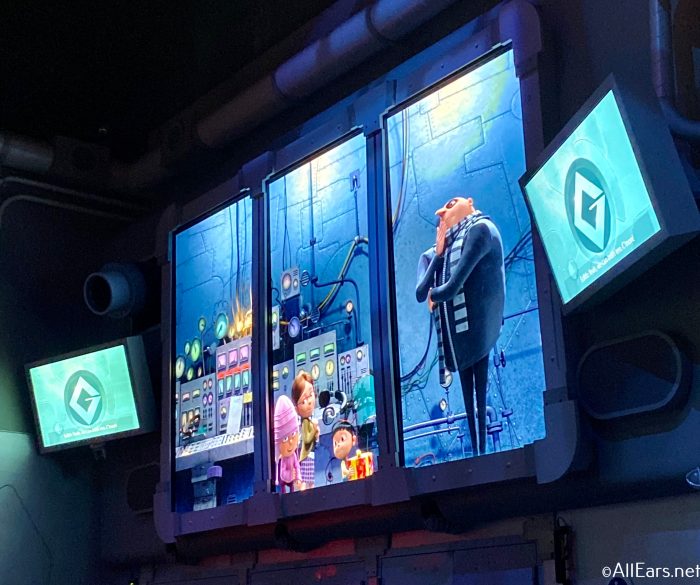 While the rides mentioned above are very fun and popular, with some appearing at parks worldwide, it's important to keep your own safety in mind. Fortunately, there are many other things you can enjoy at Universal Studios without upsetting your stomach. Even if you have to leave out some attractions due to motion sickness, you can still have a great time at Universal Orlando.
What's been your worse time with motion sickness on a ride? Please feel free to leave comments below.
Join the AllEars.net Newsletter to stay on top of ALL the breaking Disney News! You'll also get access to AllEars tips, reviews, trivia, and MORE! Click here to Subscribe!