Here in Orlando, we have a maxim: if you want the classic theme park experience, you go to Walt Disney World, but if you want the thrills? It's Universal all the way, baby!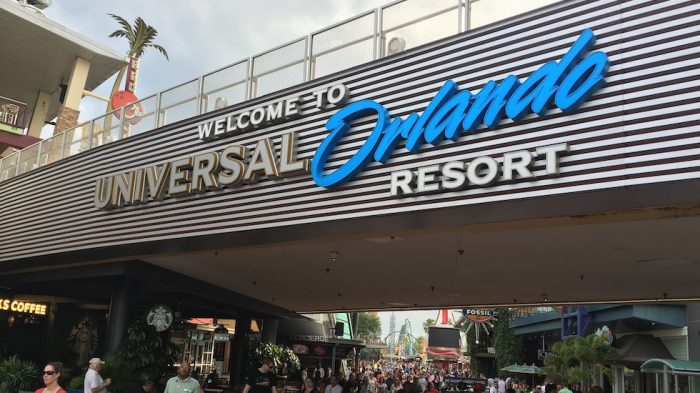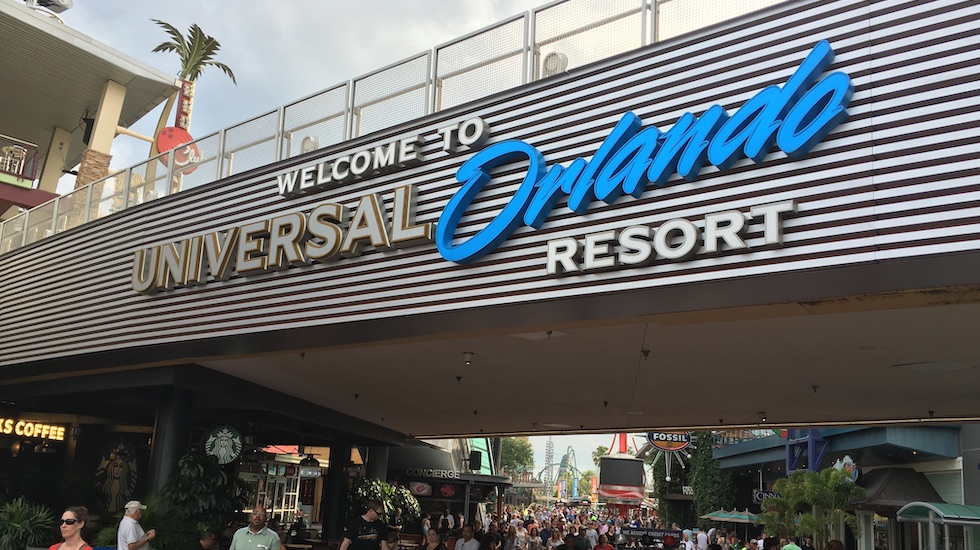 This park is filled with high octane attractions meant to thrill and delight, all with a layer of movie magic that made Universal famous in the first place.
So for your next trip to the Islands of Adventure, here are our top ten picks for Universal Orlando Thrill rides… plus a few extras.
For this examination, we measured "thrills" in two ways. One is peril — how much simulated danger the ride places you in. The other, more important metric, is motion — how intensely does the ride make you move? A lot of rides include large amounts of peril (like The Simpsons Ride) but very little motion, so they didn't make our top ten. Meanwhile, motion automatically involves a bit of peril because if you're being dropped 200 feet straight down it's hard to not feel a bit frightened!  So with that in mind, here's our top ten list, from least to most thrilling.
10. Harry Potter and the Forbidden Journey
There's an innate level of nostalgic appeal to actually visiting Hogwarts, since you spend the queue exploring the wizarding school in great detail. However, this ride combines nearly every single frightening element from the books into a single, nightmarish amalgamation. Dragons, acromantula, dementors, the Whomping Willow. You're basically strapped to a robot arm and spun through a montage of everything that gave you nightmares as a child. It's amazing.
9. Jurassic Park River Adventure
In terms of actual motion, this ride is pretty placid. You're on a pleasant boat tour of Jurassic Park! The issues arrive when you remember… you're at Jurassic Park. What comes next is a ride that really plays up the peril, with dinosaur attacks, near misses from falling jeeps, and a slow climb through a pitch-black facility, leading to a close encounter with a T-Rex. It may be just a log flume, but it's probably the most exciting log flume ride in Orlando.
8. Harry Potter and the Escape from Gringotts.
Universal Studios has many simulator rides, which rely on 3D glasses and motion simulators to achieve thrills. However, this one is clearly the most thrilling. Opening with a near vertical drop into complete darkness, this ride combines roller coaster elements with 3D special-effects to create a fully immersive experience. The line between a traditional roller coaster and a simulator ride is so blurred, it really feels like your vehicle is being wildly tossed around the caves beneath London where the ride takes place.
7. Krakatau Aqua Coaster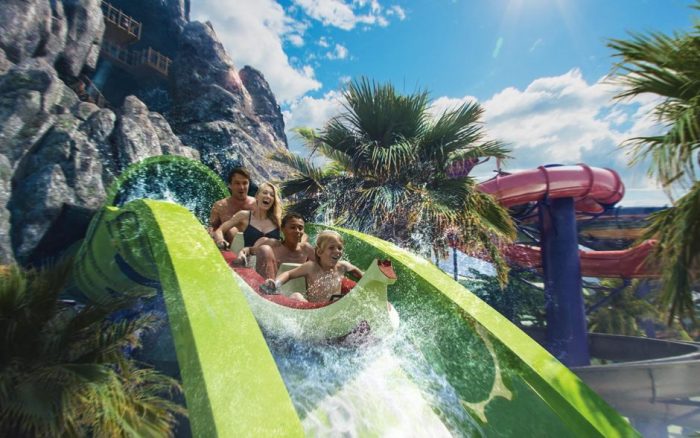 Some people would argue that Universal's Volcano Bay isn't really a theme park. Those people clearly haven't been. This Aqua Coaster is every bit as thrilling as the dry rides at the resort, rocketing guests over serpentine hills and tight turns as they rush around Volcano Bay. You'll feel like you're defying gravity as your raft soars over the tropical scenery below, before splashing down into the landing pool. If you are not visiting Volcano Bay, you're seriously missing out.
6. Hagrid's Magical Creatures Motorbike Adventure
And the award for the most convoluted ride name goes to… Okay, we're kidding. This ride might not be the most elegantly named, but there's no shortage of thrills in this Care of Magical Creatures lesson. Compared to Dueling Dragons, the ride that previously occupied this location, this ride feels tame. That ride was a dueling suspended roller coaster featuring multiple inversions. While its successor features a high-speed launch and a backward section, it lacks the raw height and power of the original. However, it makes up for it with extensive theming, featuring an exciting story and incredible Animatronics. I don't know about you, but I'd rather ride magical motorcycle through the Forbidden Forest then ride a roller coaster over a barren backstage area any day.
5. Revenge of the Mummy
Revenge of the Mummy is described as a "psychological roller coaster", providing just as many mental thrills as it does physical ones. We have to admit, even though this ride isn't the most exciting roller coaster in the world, it's definitely one of the scariest. The secret is this ride's utter disregard for the fourth wall. Framing itself as the site of a cursed movie production, this ride plays with your expectations to destroy the inbuilt sense of safety you have at a theme park. Multiple Universal employees are seemingly killed before your eyes by the Mummy, including during the ride's infamous false stop sequence. You'll need more than a harness to protect you from this one.
4. Doctor Doom's Fear Fall

Have you ever wanted to be strapped in to a super villain's deathtrap? Well now is your chance! As part of Doctor Doom's latest plot to destroy The Fantastic Four, you'll be strapped into a fear harvesting machine! Yes, this is a relatively simple drop ride, but a little bit of theming goes a long way. Plus, getting launched and dropped repeatedly over the Islands of Adventure skyline is pretty fun.
3. Hollywood Rip Ride Rockit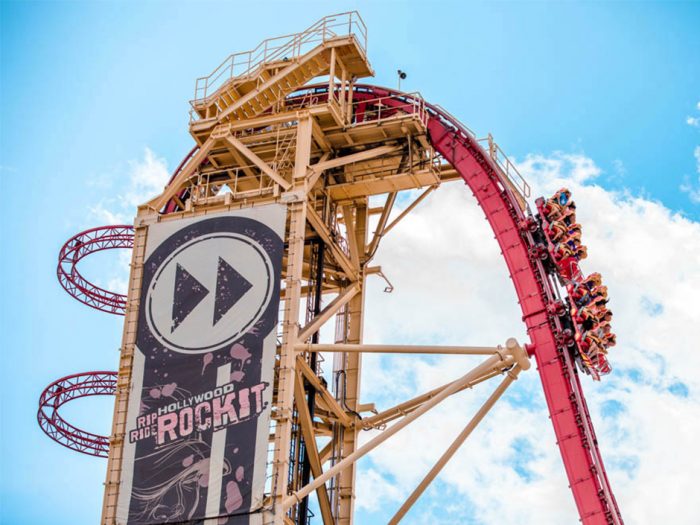 Here we have the most thrilling ride at the Universal Studios side of the park. Featuring a 90° vertical climb that will have you hanging on for dear life, followed by a plummet into the Universal backlot, this ride is intense. It is also one of the first rides built for social media, featuring a custom soundtrack and the ability to purchase a full video of your ride. Now all of your friends on Instagram can see you crying for your mommy as you ascend that first lift hill. Isn't social media great?
2. Ko'kiri Body Plunge/Kala and Tai Nui Serpentine Slides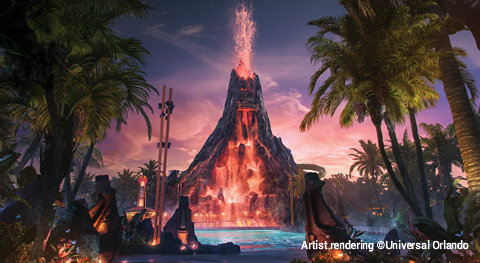 Our number two spot has been taken over by three closely  intertwined attractions… literally. Located at the top of Volcano Bay's iconic Krakatau Volcano, these three slides will send you plummeting 200 feet into the abyss. Imagine standing on the trapdoor hundreds of feet in the air, drums pounding in your ears, as you wait for the inevitable plummet. Kala and Tai Nui have a reputation as being the more thrilling, sending guests on unpredictable journey through the depths of the volcano. However, if you've ever wondered what it would feel like to fall into a bottomless pit, Ko'kiri Body Plunge is the slide for you. Pull the lever, Kronk!
Honorable Mentions: Transformers: The Ride and The Amazing Adventures of Spider-Man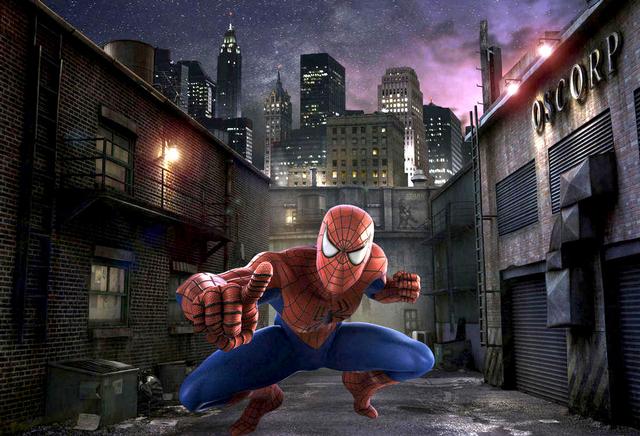 These rides are both incredible, sending you on immersive journeys through the worlds of movies and comics. You'll fight to capture the All-Spark, come face-to-face with Dr. Octopus, and go plummeting off of multiple buildings. These are two of the most exciting rides at Universal Orlando Resort. However, they are primarily dark rides, with mostly simulated movement. Compared to even the most tame ride on this list, they lack the range of motion to stand with the big boys. Still, it was a very difficult decision, and we didn't feel right not giving credit where credit is due. These are two of our favorite rides at Universal Studios, and you should definitely make time for them both.
1. The Incredible Hulk Coaster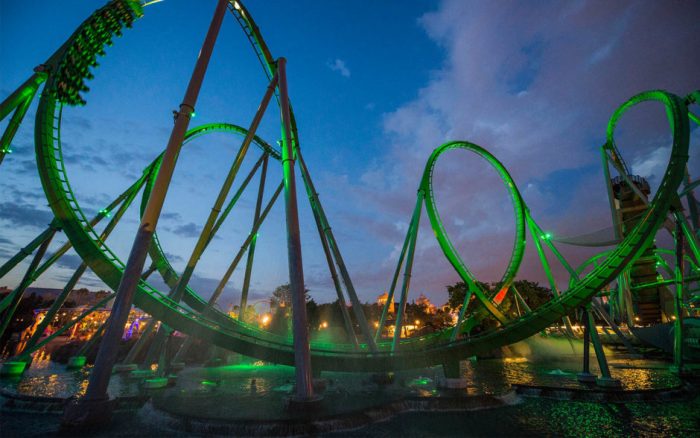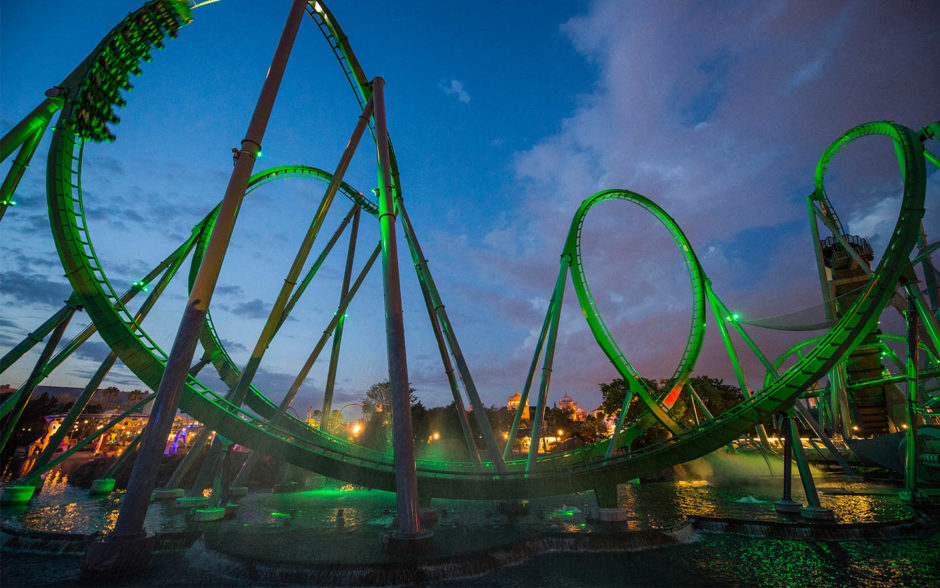 This ride isn't just the most thrilling ride at Islands of Adventure, or even at Universal Orlando. It's one of the most thrilling roller coasters in the world. Featuring a high-speed cannon launch, seven inversions, and multiple near misses with the ground, this is the ride that makes Universal Orlando a must-visit for thrill seekers. In fact, when the movie House on Haunted Hill (1999) needed a roller coaster stand in for the demented design of amusement park mogul Steven Price, the Hulk stood and delivered. While the real thing isn't quite as focused on making you think you're going to die as its movie counterpart, it's no less terrifying. I guess you could say this ride is a smashing success.
That's it for our top 10 most thrilling attractions at Universal Orlando. Do you agree with our rankings? Is there a ride we missed? Leave your thoughts in the comments below. 
Join the AllEars.net Newsletter to stay on top of ALL the breaking Disney News! You'll also get access to AllEars tips, reviews, trivia, and MORE! Click here to Subscribe!