It's official: our favorite superheroes are coming to Disney's California Adventure this year!  Disney Parks Blog has revealed that Avengers Campus will open in summer 2020.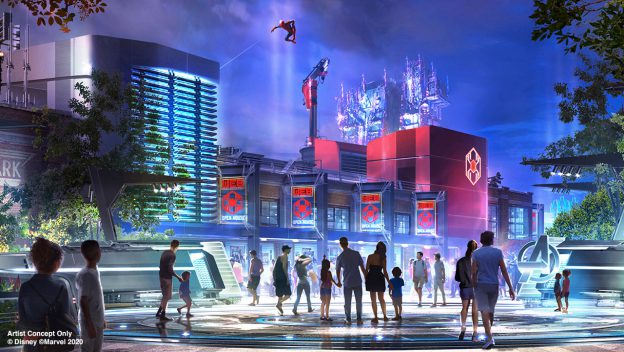 With the opening just months away, we still have a lot of questions — namely: how will the changes in the Marvel Cinematic Universe affect Avengers Campus?
Disney Parks Blog has released a bunch of information on what we can expect at Avengers Campus, including a Spider-Man ride-through attraction and an Avengers-themed E-ticket attraction.  Similar to Galaxy's Edge, Avengers Campus will open in two phases, and there will actually be three across the globe.  However, there's still quite a bit we don't know about the new land — and with so much happening in the Marvel Cinematic Universe (MCU), it's tough to keep track of it all.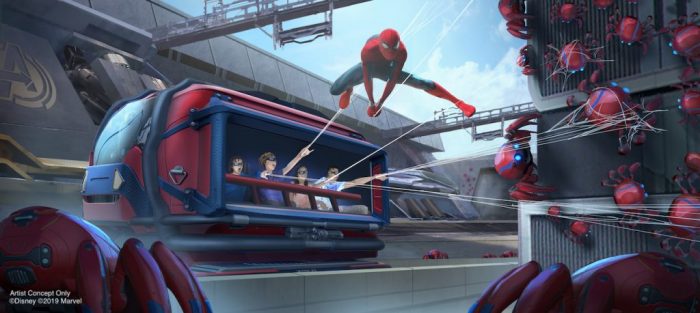 Last spring, the MCU  wrapped up its Phase Three with the 2019 releases of Avengers: Endgame and Spider-Man: Far From Home.  Endgame in particular changed the MCU as we knew it drastically, and fans didn't have to wait long for D23 and San Diego Comic Con, where Marvel announced even more changes to the MCU. 
Naturally, we're curious to see how these changes will play into Avengers Campus.
Hello, Fox!
In 2019, Disney acquired 21st Century Fox and its assets, including a few key Marvel characters that previously weren't able to join the MCU.  Immediately, fans speculated about the possibility of characters like the X-Men, Deadpool, and Fantastic Four joining the MCU at long last.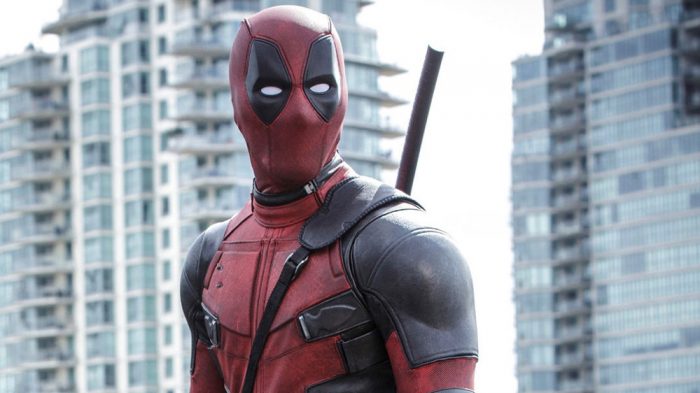 Still, nothing has officially been announced as far these characters teaming up with the Avengers, and it looks like Marvel has its hands full with Phase Four for the time being.  Seeing as these changes are still fairly new, we likely won't be seeing characters from Fox being represented in Avengers Campus any time soon.  However, there will always be potential for the campus to grow as more characters are introduced into the MCU.
Disney+ Programs
Naturally, with the dawn of Disney+ came the announcement of new TV shows featuring some of MCU's less central characters.  Loki, WandaVision, and The Falcon and the Winter Soldier will all be launched throughout 2020 and 2021.  Their storylines, while they won't see the big screen, will still be considered canon.  The shows expand the MCU, allowing plenty of opportunity to affect it and Avengers Campus.
However, the addition of so many shows means there will be even more moving parts within a universe that is already pretty complicated.  So even though they'll all affect the MCU, it will be a lot for fans to keep up with — and it'll be even more for Avengers Campus to keep up with.
It's a little more likely that Imagineers have selected a point in the MCU during which Avengers Campus will be set, instead of attempting to update Avengers Campus after each change in the MCU.  But more on that later.
Changes in Characters
Perhaps the biggest changes coming to the MCU revolve around the exits and introductions of its characters. (Endgame Spoiler Alert!)  Endgame resulted in the deaths of Iron Man and Black Widow and with Captain America moving on to reunite with Peggy Carter in the past.  If Avengers Campus is as immersive as Galaxy's Edge is, could that mean some of our favorite characters won't be around?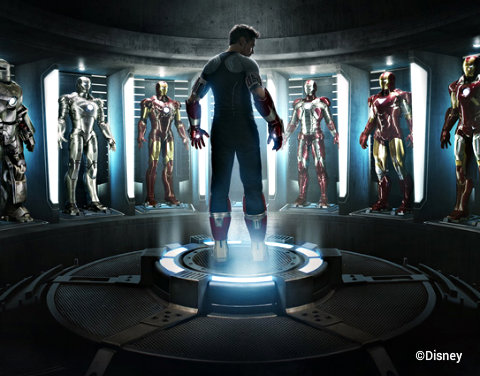 Batuu, for instance, has a whole backstory: a quiet pit-stop at the edge of the galaxy (get it?), a good place for those looking to hide.  As the story goes, the First Order has recently landed, and they're searching for something. Details like this tell us that Galaxy's Edge is set between The Last Jedi and The Rise of Skywalker.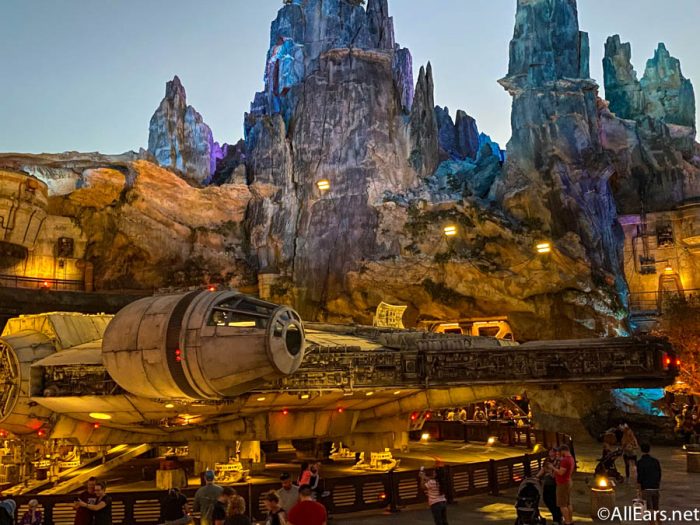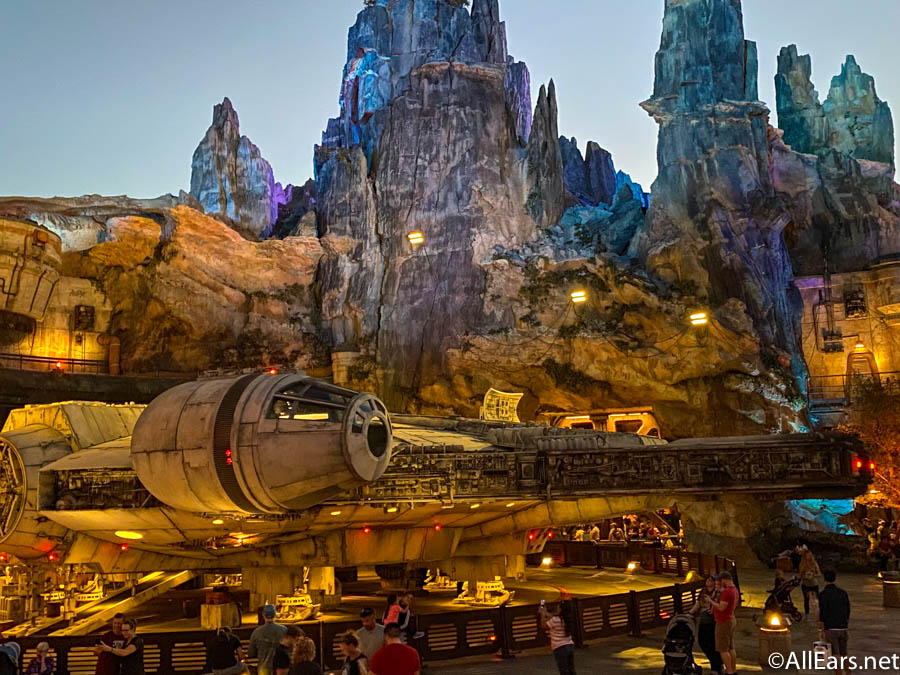 We don't know too much about when Avengers Campus will be set or if it will even be set at a definitive point in time.  In fact, according to Disney Parks Blog, character meet and greets will include "Black Widow, Ant-Man and The Wasp, Doctor Strange, the Guardians of the Galaxy, Super Heroes from Wakanda and Asgard, and Iron Man."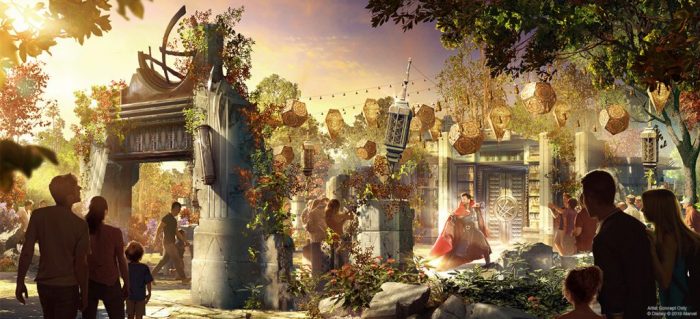 Considering the results of the most recent Marvel films, this makes it seem like there isn't a definitive setting in the MCU in which Avengers Campus exists, just that it…exists.  What is important to note, though, is that we're seeing a lot more newer heroes than the original heroes. The Guardians of the Galaxy, Doctor Strange, and Black Widow all have confirmed films coming up, so it makes sense for Disney to focus on them more than the characters audiences won't be seeing again.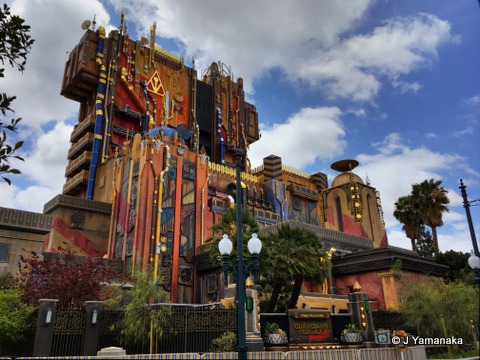 Even if it's not quite clear how the changes to the MCU will affect the new land, we do know we have a lot to look forward to, including two innovative new rides.  We may not be seeing characters previously owned by Fox, but by the characters Disney has suggested, you won't have to make sure to binge every Marvel show on Disney+, either (even though we were going to do that anyway).
Luckily, we won't have to wait much longer to see what, exactly, Avengers Campus has in store!
Curious why you haven't heard much buzz about Avengers Campus?  Check out our article
here
!