Disney World is one of the best places in the world to go on vacation! (Duh.)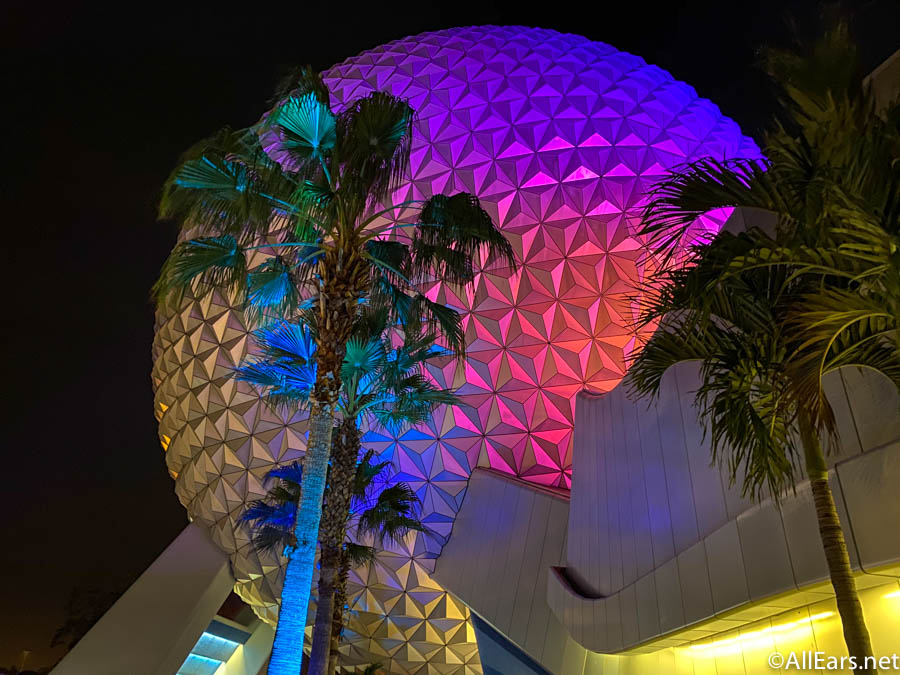 And one of the most fun parts of being on vacation, is kicking back with some delicious eats and drinks.
I do my fair share of eating and drinking at Walt Disney World for work (hey, it's a tough life, but someone's gotta do it) — perhaps you've followed along in some of our AllEarsTV videos? But I say this so you'll take me seriously when I say the following:
I had the most awesomely fun drink in Disney World recently!
It all started with a trip to The Edison in Disney Springs. If you haven't been, The Edison has a very prohibition-era industrial vibe, and at night, becomes a hub for adult only entertainment such as acrobatic dancers and Gatsby-style singers.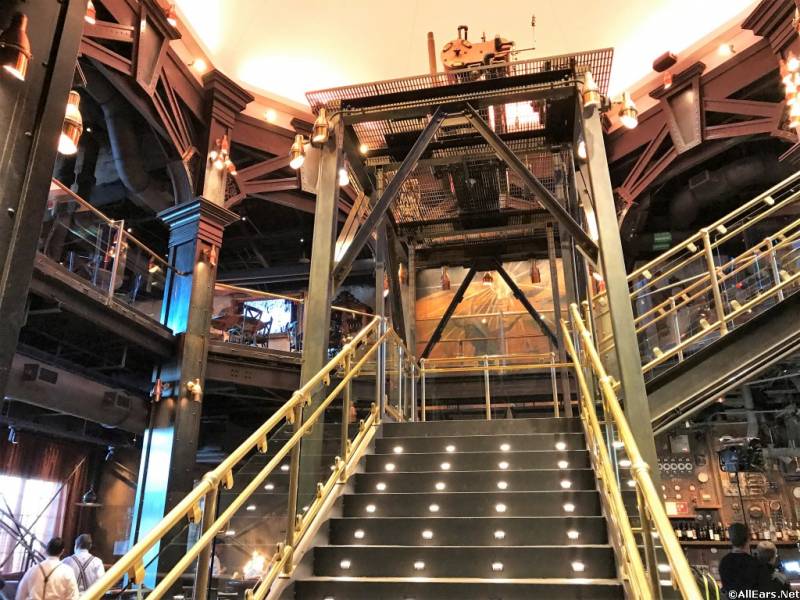 The purpose for this trip? For the AllEars team to try The Edison Punch Bowls!
You see, on The Edison's very impressive signature cocktail list, they give the option to upgrade a few libations to a punch bowl!
The Punch Bowls go for $100 each, and we were told they can serve around 8 drinks. It arrives in a gorgeous silver punch bowl, with glasses and even a ladle to serve up individual drinks.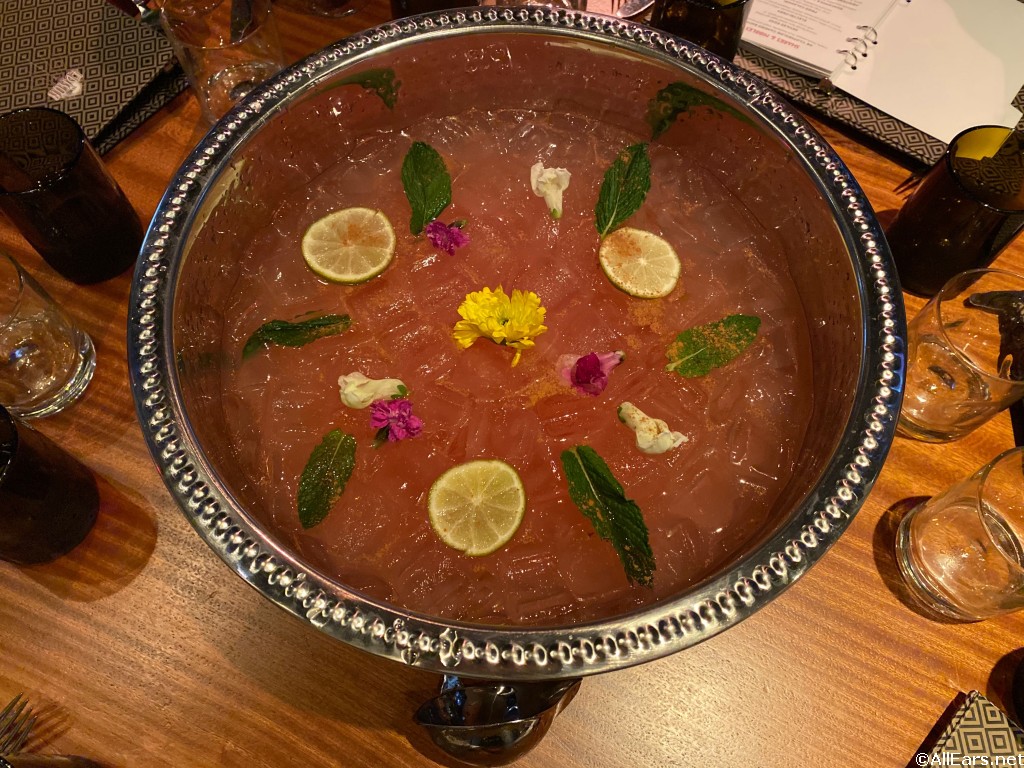 We went with the Samantha Sterling — which is a nod to a fictional character from the Adventurer's Club, which used to sit exactly where The Edison does now.
The Cocktail itself is Grey Goose vodka, Lillet Rose, lime juice, watermelon juice and cinnamon cordial.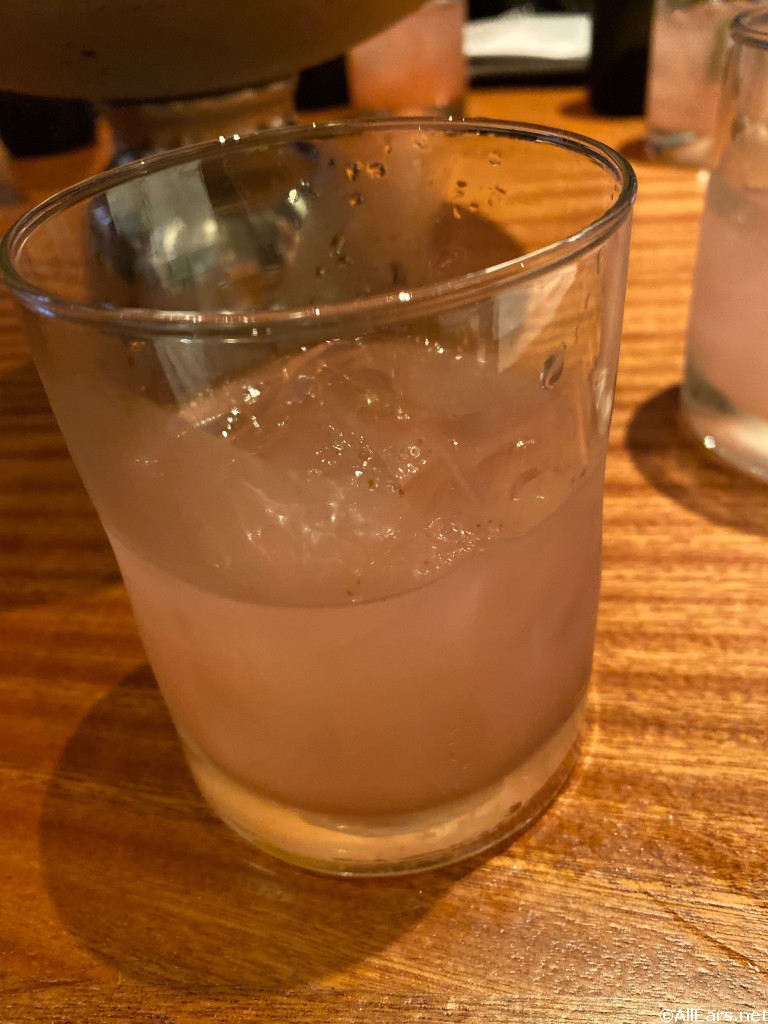 It was delicious — the cinnamon balanced the fruit flavors so it was perfectly tart, and not overwhelmingly sweet.
Now we know $100 is steep — but ultimately, we got far more than 8 cocktails out of the bowl. By the time you scooped ice and ladled out drinks, it was probably closer to 12 cups. And considering standard cocktails in Disney range anywhere from $12 to $20+, it turns out to be quite a bargain!
The one requirement (as you've probably guessed), is this is a TEAM ACTIVITY. Our server said they wouldn't even feel comfortable serving it to a group less than 4, which makes sense and we support.
So there you have it friends — the most fun cocktail I've had in a while at Disney World! The giant bowls at The Edison make for a fun conversation piece, a great addition to your Instagram, and a fun evening with friends.
To see more of the Giant Punch Bowl  — and other things we bet you didn't know were for sale in Disney World, check out this YouTube Video!
What's your favorite cocktail in Disney World? Let us know in the comments!