After eight movies and forty-two years, Lucasfilm is finally bringing the Skywalker Saga to a close this week with Star Wars:  The Rise of Skywalker.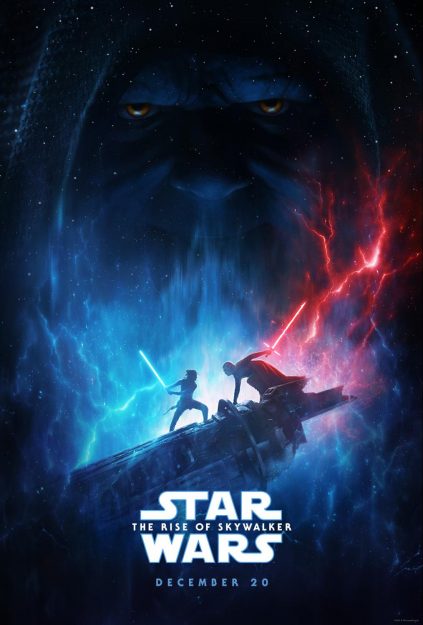 At a recent press conference, actors Daisy Ridley -"Rey," Oscar Isaac – "Poe Dameron," John Boyega – "Finn," Adam Driver –  "Kylo Ren," Keri Russell – "Zorii Bliss," Kelly Marie Tran – "Rose Tico," Naomi Ackie – "Jannah," Joonas Suotamo – "Chewbacca," Anthony Daniels – "C-3PO," Richard E. Grant – "General Pryde," Billy Dee Williams – "Lando Calrissian," along with writer/director J.J. Abrams, writer Chris Terrio, and producer Kathleen Kennedy spoke on experiencing the Star Wars phenomenon from the inside, and bringing an end to one of cinema's epic adventures.
Panel highlights:
Abrams on approaching the story:  "Because we had worked on Force Awakens, Larry Kasdan and I and Michelle Rejwan and the producers, we had talked about quite a few things, back in the day.  So it was a bit of picking up where we had left off and the fact is what Rian Johnson had done in Last Jedi had set up some things that were sort of wonderful for the story, one of the things being that the cast was separated, the characters weren't together for the entire movie, essentially.  So this was the first time the group got to be together.  Chris and I got together and we knew immediately we wanted to tell a story of a group adventure.  There were some very specific things that we were both drawn to immediately, and we just started doing that thing that you do, which is you say what do you desperately want to see?  What feels right?"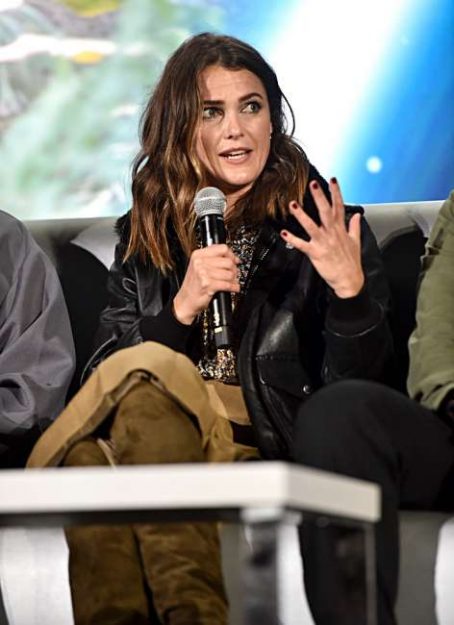 Russell on playing the masked Zorii Bliss:  "Personally, I LOVE the mask.  I mean, that's my fantasy dream sequence, that I can see everyone in this super-tough-version-of-myself-costume, and no one can see me.  And that's my dream.  It's a real power play, in a way, because no one can really see what you're thinking but you can see everyone else."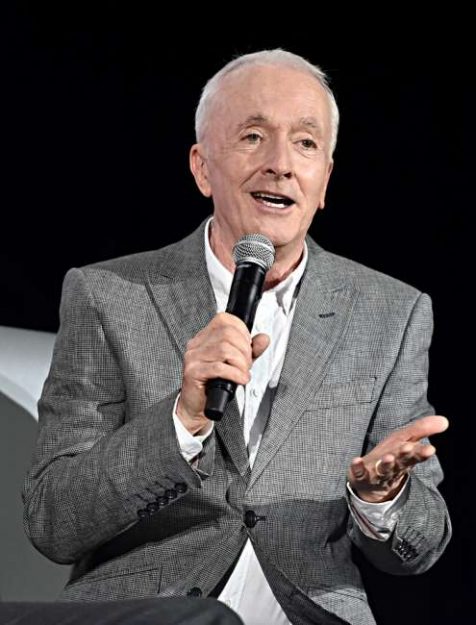 Daniels on his Star Wars journey:  "I just realized something in the last few months that I hadn't ever got before.  Because I've been in all of them and all the spin-offs and stuff, I am so close to it…and I said it's rather like having your nose up against a planet–you can't see how big that planet is.  And gradually now, I'm beginning to get a perspective on it, and that comes from talking to fans, to people who say what Star Wars has meant to them over the years.  It's meant something completely different to me:  It's a job, it's kind of fun, it's kind of awkward sometimes (as we all know,) it's not a smooth ride…But finally I'm getting to see it almost from the other perspective, and that's the perspective of the audience who've been there all this time.  And I'm really glad to have survived all this long enough to get this perspective."
Isaac on how Poe has changed: "He's kind of always been a bit of a wild card energy in figuring out where he fits in the story and what story is being told, and I think with this one…I remember JJ being excited about kind of dirtying up the squeaky flyboy image that he's had for a bit and just revealing a bit more of his personality.  And I think that really comes out because I've been taken away from my little box in space and I get to join my friends this time, and you really get to see the interaction with the three and the hope that he, in particular, brings to this one–there's a kind of relentless, almost aggressive optimism that he has–and how that is tested and how he tries to be there for his friends, tries to push them along even when it seems quite hopeless."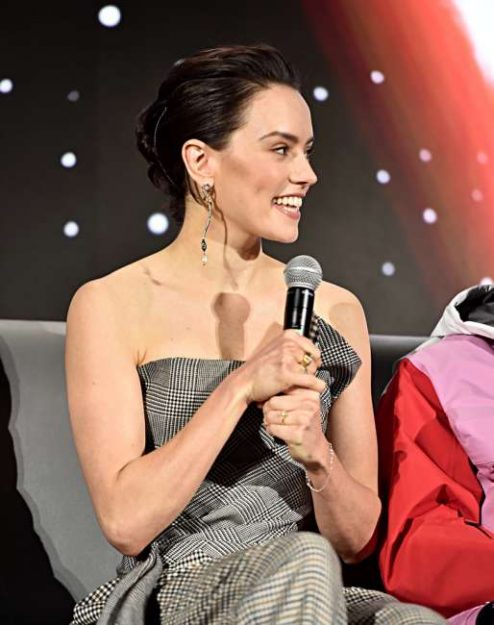 Ridley on whether the acting demands were more emotional or physical:  "With the physical stuff, you train and train and train and then the adrenaline helps you on the day to, like, do the thing (but obviously the stamina needs to be there for you to continue to do the thing.)  But I would say I was more tired emotionally because there really wasn't a day where I was like 'no it's just a quick scene.'  Coming from the last one which was quite heavy, even the joyous scenes I found quite strange to do, and obviously there's a lot of other stuff that's going on.
"There's more of a, I would say, singular intention that was tiring, 'cause as well even in the emotional scenes there's a physical containment that is tiring.  So really, I've not answered the question and both things were hard."
Abrams on what it all means:  "The truth is that there's the movie that you're presenting to the world, and then there's the thing that you're doing, not necessarily secretly, but meaningfully.  We live in a crazy world.  We live in a crazy time.  And Star Wars, for me, was about hope.  And it was about community, it was about the underdog.  And it was about bringing people together and seeing all oddballs represented and the most unlikely friends in the most unlikely places.  And the family you make is really your family.  And so, to tell a story that is, of course, a giant spectacle with as you say, the blockbuster wrapping…but the thing that mattered to me most, more than all the spectacular, unbelievable, I would argue the best work ILM has ever done, all the departments going beyond expectations…
"It really is about hope.  It's about coming back to a sense of possibility, about unity, and if Star Wars can't do that for us, I don't know what can."
Displayed around the press conference area were various representations of merchandise, costumes, props, and a few familiar faces.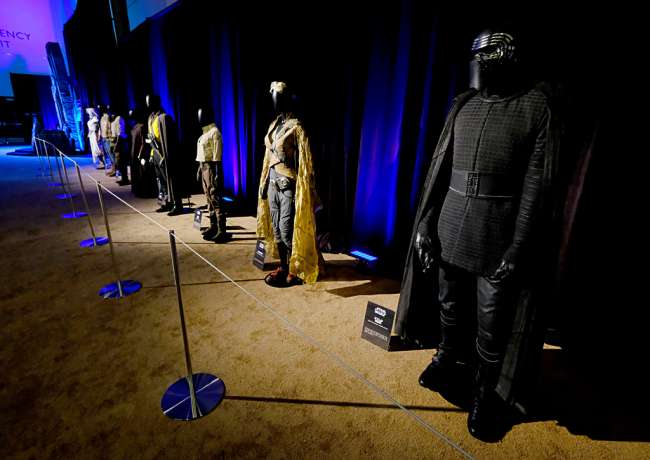 Star Wars: The Rise of Skywalker opens in U.S. theaters on December 20, 2019.
In case you've missed it, here's the trailer for the new film:
Questions?  Comments?  Suggestions?  Drop us a line below.
Be sure to follow @allearsnet on Facebook, Instagram and Twitter!
Check out our YouTube Channel for reviews, news, information and more!
Click below to subscribe to the AllEars® newsletter so you don't miss any of the latest Disney news!