We love spending time at Walt's original theme park, Disneyland.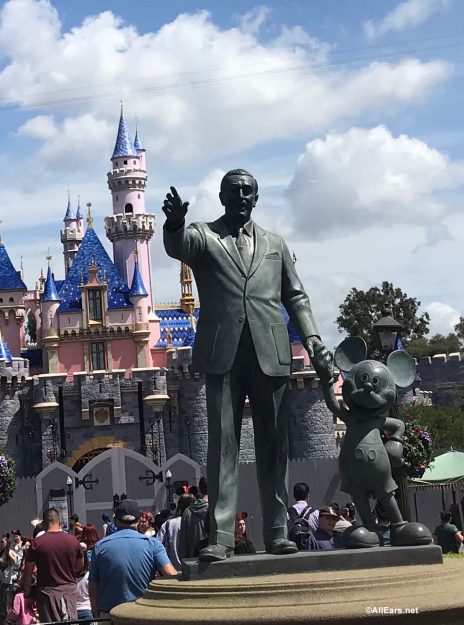 In addition to top-notch attractions and entertainment, the resort also serves up a variety of specialty beverages, perfect to quench your thirst on a sunny Southern Cali day.
We're talking Cocktails, Mocktails, Specialty Wines, Local Craft Beers, Shakes, and Slushies. Here is our list of the 14 Best Drinks Available at the Disneyland Resort.
Mint Julep from the Mint Julep Bar 
Nothing says classic Disney more than grabbing a Mint Julep from the walk-up Mint Julep Bar in Disneyland Park.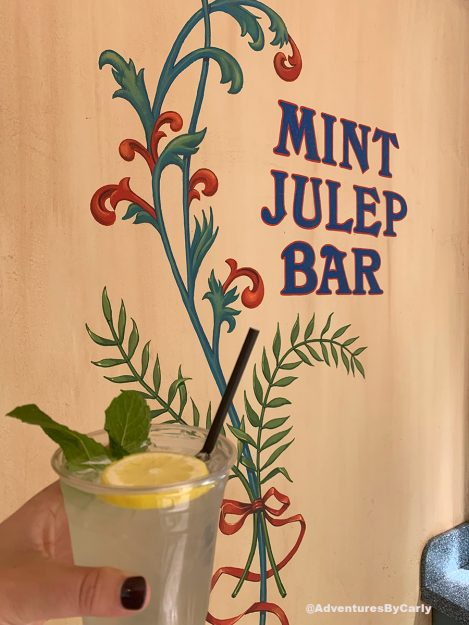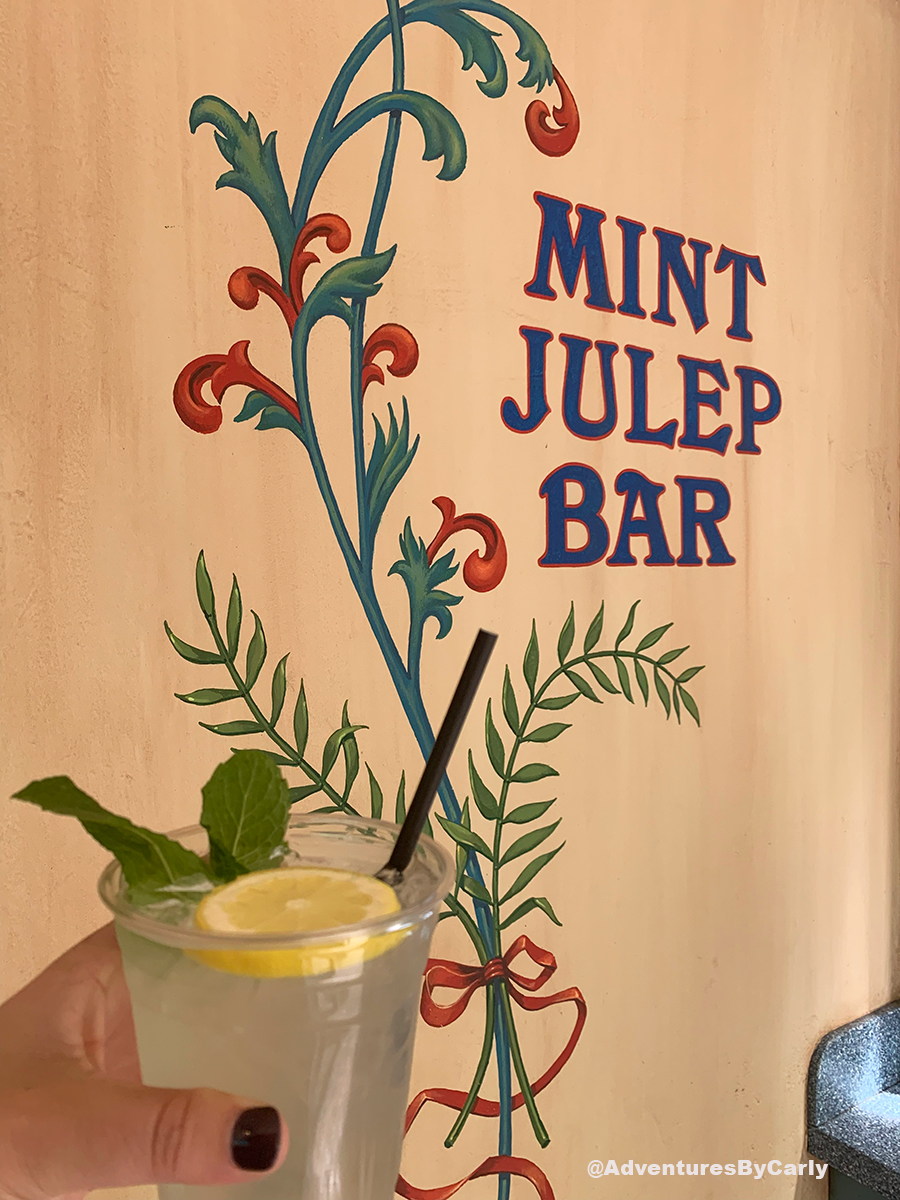 Located in New Orleans Square, you can grab this refreshing non-alcoholic beverage as you stroll the square and catch a glimpse of the entrance to the exclusive members-only bar, Club 33.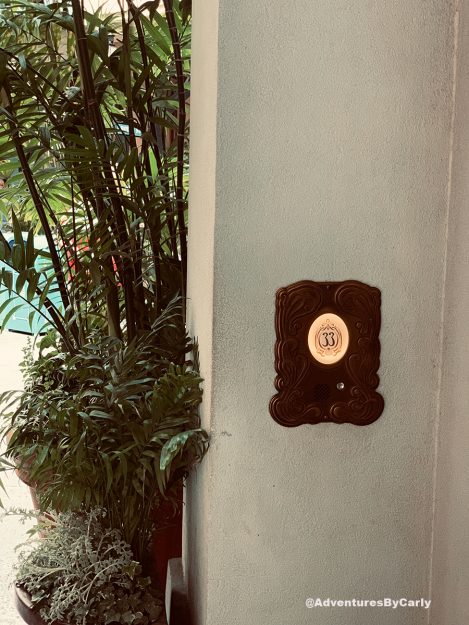 You can also pick up a Mickey-shaped beignet or one of their seasonal offerings, like the Candy Cane Beignet.
Golden Road Mango Cart Beer from Lamplight Lounge 
The reimagined spot for libations and tasty bites that is Lamplight Lounge brings Pixar to life with stunning views of the pier and surroundings in Disney California Adventure.
In addition to  a solid cocktail and food menu, they also serve Golden Road Mango Cart Draft Beer. Local to Los Angeles, this Wheat Ale features subtle notes of mango with a crisp finish. It's also available at Naples Ristorante in Downtown Disney.
Fuzzy Tauntaun From Oga's Cantina
Disneyland's Star Wars: Galaxy's Edge is serving up otherworldly themed cocktails in the immersive bar, Oga's Cantina. If you're looking for something out of the norm, try the Fuzzy Tauntaun.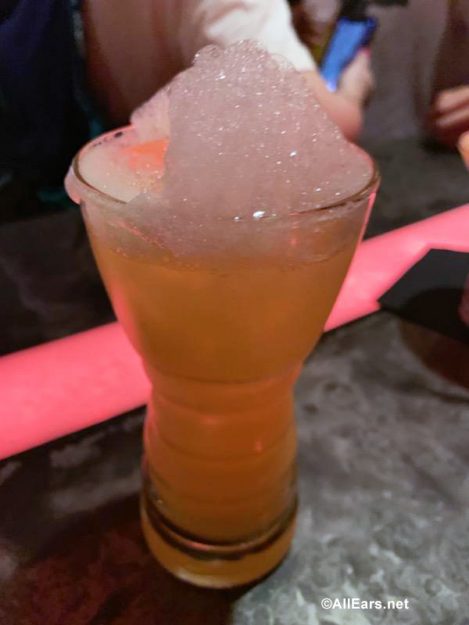 Featuring Ciroc Peach Vodka, Bols Peach Schnapps and simply orange, the highlight of this one is the "buzzz foam." The foam makes your mouth go slightly numb, which is kinda weird but oh so fun.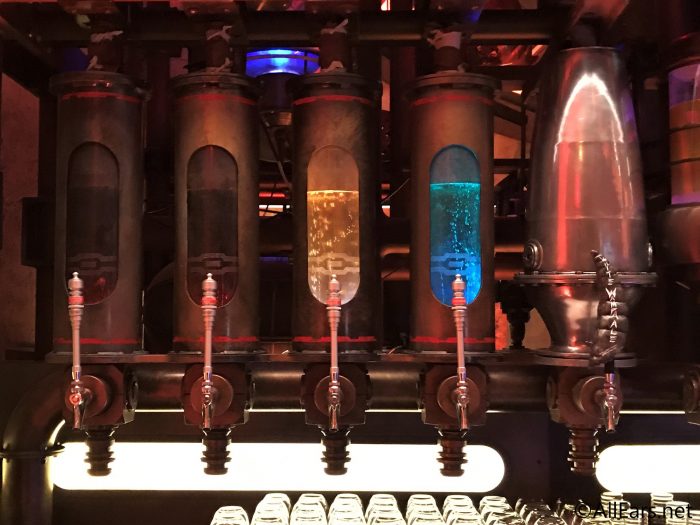 Carthay Martini at Carthay Circle 
We couldn't create a list about beverages and not include something from one of the most sought-after spots in Disneyland, the Carthay Circle Lounge at Disney California Adventure.
Munch on interesting bites, like their Duck Confit Empanadas, while perusing their extensive cocktail menu that's an ode to the classics. With highly-trained mixologists, simple is best here. Order the Carthay Martini, a classically-prepared Martini with your choice of spirit and gourmet hand-stuffed blue cheese truffle olives.
Classic Shake from Flo's V8 
Flo's V8 is a popular dining spot in Disney California Adventure's Cars Land serving up delicious options for breakfast, lunch, and dinner in a diner-style setting.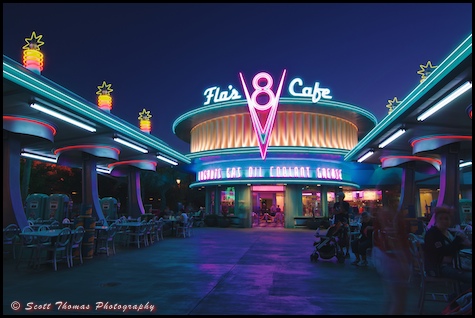 Their Classic Shakes are simply perfection. Vanilla, Chocolate, and Strawberry are mainstays while they add creative varieties depending on the season. This winter, you can indulge in the Chocolate Peppermint "Road Gravel" shake.
Uh Oa! From Trader Sam's Enchanted Tiki Bar
In The Tiki, Tiki, Tiki, Tiki, Tiki RUM! One of the signature specialty cocktails from Trader Sam's Enchanted Tiki Bar at the Disneyland Hotel is a dangerous (but so delicious) concoction of multiple rums, spices, and fruit juices.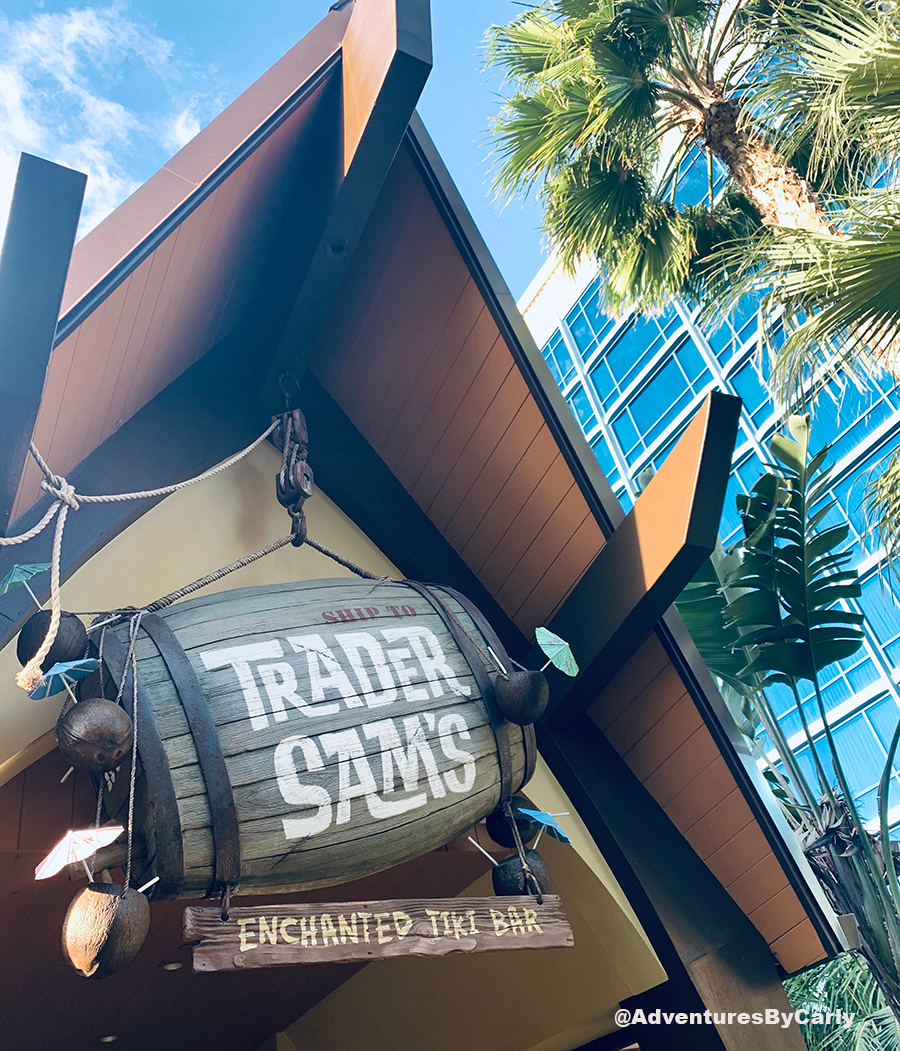 Served in its own souvenir bowl, you'll receive quite the show if you order the Uh Oa! (shh! we won't spoil it for you). This spot is a tiki-purists dream and a must when visiting Disneyland. Be careful, the Uh Oa! packs one heck of a punch. Wash it back with their Pork Gyoza or Panko-Crusted Long Beans.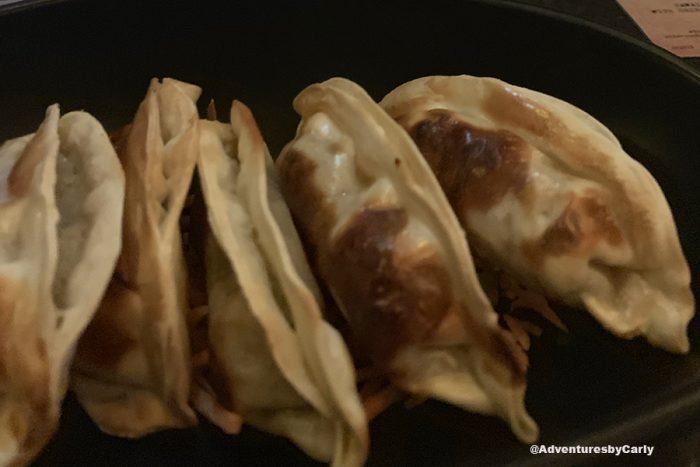 Iron Horse Fairy Tale Cuvee at Mendocino Terrace 
Disney California Adventure does a great job at celebrating and highlighting craft beers and wines from the area. In addition to a stunning setting on this patio wine bar, Mendocino Terrace features Iron Horse Fairy Tale Cuvee. This sparkling wine is made just for Disneyland Resort. You can grab a glass here or pick up a bottle from select Disney merchandise shops.
The Backlot Michelada at Hollywood Lounge DCA 
Micheladas are a big deal over at Disneyland. They've sold them in various forms and locations around the parks for years. Hollywood Lounge over at Disney California Adventure is serving up The Backlot Michelada.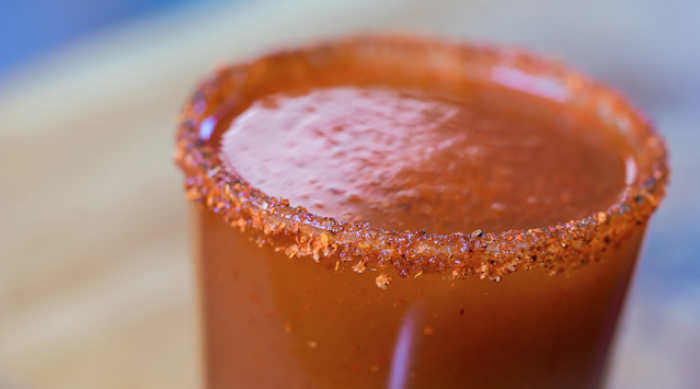 This classic version is made with beer, tomato juice, hot sauce and Tajín. You can also find them at Bayside Brews.
Ramone's "Pear of Dice" Soda from Cozy Cone motel
The Cozy Cone Motel is a great stop for soft serve, frozen lemonades, and savory mac 'n' cheese cone creations.
Ramone's "Pear of Dice" soda has been a longtime menu mainstay and for good reason. This non-alcoholic Prickly Pear Slushie is both seriously delicious and refreshing during a long park day.
Red's Apple Freeze also from Cozy Cone Motel 
Another longtime menu mainstay, the Red's Apple Freeze from the Cozy Cone Motel, is non-alcoholic and made with 100% frozen apple juice. This isn't your average apple juice! This one gets an upgrade with hints of toasted marshmallow and a passion fruit-mango foam.
The Jungle Julep from Bengal Barbecue
Bengal Barbecue is the spot to hit in Disneyland Park when looking for a protein boost. After a thrilling ride on Indiana Jones Adventure, hit this exotic locale and fuel up with a selection of meaty skewers and carby delights.
Wash back a Bengal Beef Skewer and Tiger Tail breadstick with The Jungle Julep (non-alcoholic).  This fruity frozen concoction is a sweet and tart combo of Orange, Pineapple, Lemon and Grape Flavors.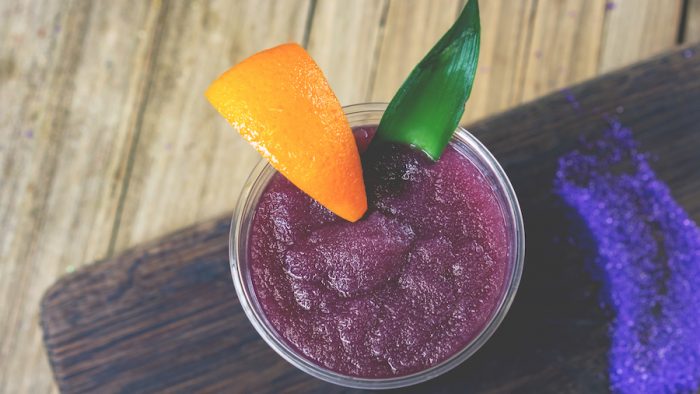 Gold Port Galley Lemonade from Harbour Galley
The waterfront spot in Critter Country, Harbour Galley, serves up delicious coastal inspired eats, like a seriously good clam chowder in a bread bowl, in a casual quick service setting. If you're wanting to balance out all that savory with some sweet, the Gold Port Galley Lemonade is the way to go. This Frozen Odwalla Lemonade is brought to the next level with Passion Fruit flavoring and topped with Mango and Pineapple sugar.
Bourbon Flight from Hearthstone Lounge
Hearthstone Lounge, the top-notch watering hole inside Disney's Grand Californian Resort and Spa, serves up a menu of elevated gourmet bites- no reservations required.
We love the artisanal pizzas they serve and rotating craft burgers. While the Cheese and Charcuterie plate is also a must, we can't think of a better (or more relaxing) way to end your day at the park than with their signature Bourbon Flight. The flight features three ¾ ounce pours of Makers Mark Wheated, your choice of one straight, and one high rye.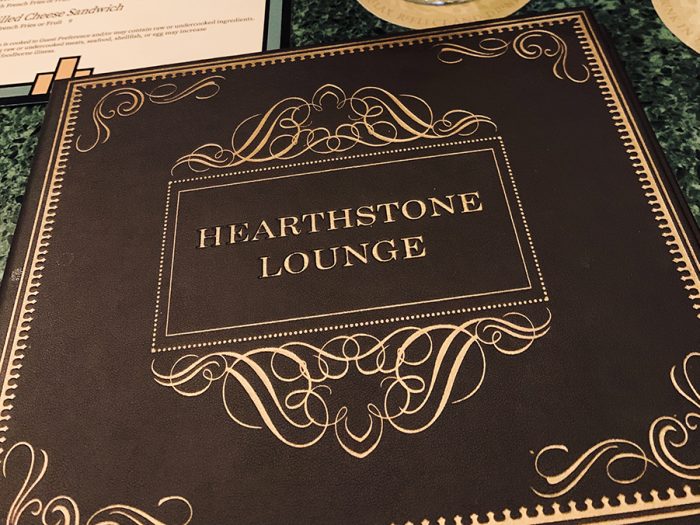 ANY Crazy Shake from Black Tap Craft Burgers & Shakes
Black Tap Craft Burgers & Shakes, the NYC import, is bringing their next level shakes to Disneyland's Downtown Dining District.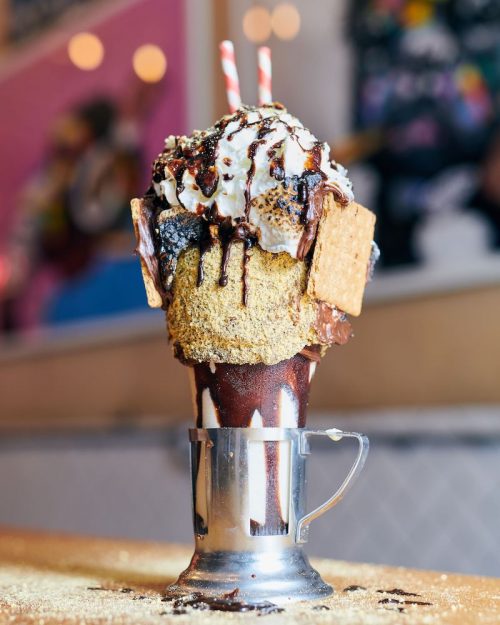 The menu features classic like the Cake Shake in addition to seasonal offerings, like the Halloween CrazyShake. No need to dine in the full service restaurant with the CrazyShake walk-up window.
There's so much more to Disney than your classic concession snacks. We hope you'll try one of these inventive beverages on your next visit to Disneyland Resort.
Join the AllEars.net Newsletter to stay on top of ALL the breaking Disney News! You'll also get access to AllEars tips, reviews, trivia, and MORE! Click here to Subscribe!