HO, HO, HO! Santa is almost on his way! (In fact, his sleigh has already arrived at Walt Disney World!)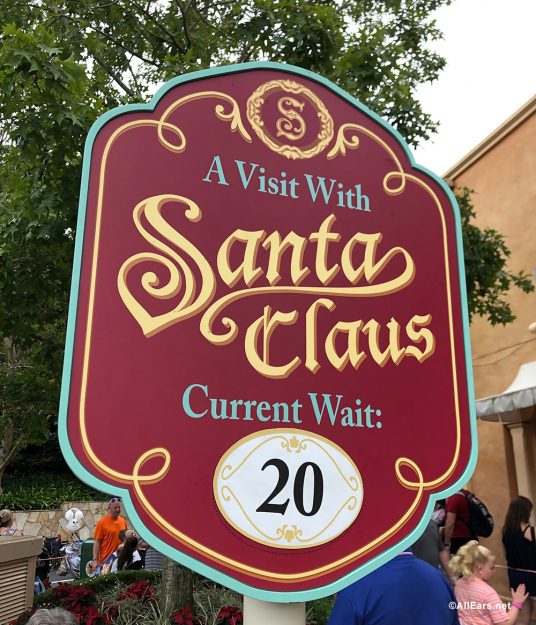 But before you visit the jolly man in red, you have to know what you're going to ask for. We have spotted some totally awesome toys this year, and you're gonna want to add these to your wish list!
Here are six super rad Disney toys we want under our tree.
1. Christmas Time Train Set 
We love a train set, but there is something even CUTER about this holiday train set!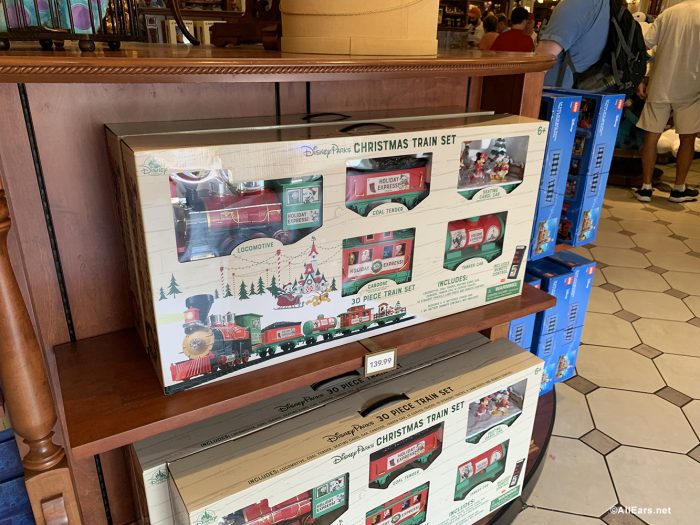 It features 11 characters and over 20 feet of customizable track.
You can operate it with or without the remote control. I'd love to not only have this under my tree, but going around it! ALLLLLL ABOARD!
Shop the Christmas Train Set here. 
2. A Frozen Holiday Wish Castle
If you've enjoyed watching A Frozen Holiday Wish at Magic Kingdom, you've probably wished you could bring that magic home. Now you can!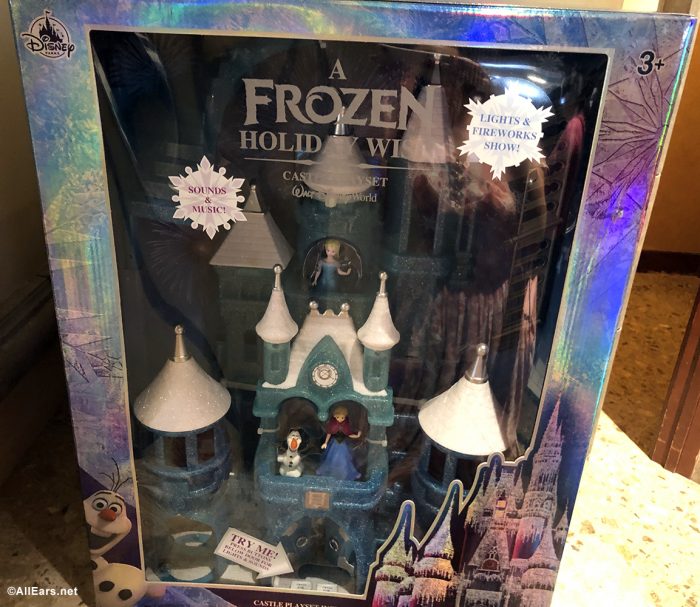 This adorable blue castle was designed after Elsa's Ice Palace and Cinderella Castle. It comes with Elsa, Anna, and Olaf figures, and it lights up! It even has fireworks!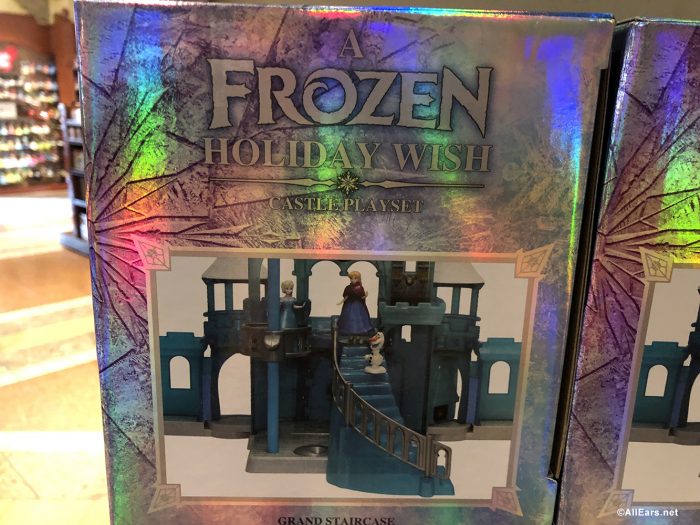 And of course, it also plays "Let It Go." 😉
We're also very into this super cute Animator's Collection Cinderella Castle Set.
Shop the Frozen Castle Set here and the Cinderella Castle Set here!
3. Giant Stitch
Have you ever thought to yourself, I wish I had a gigantic plush alien to cuddle with?! Well, wish granted!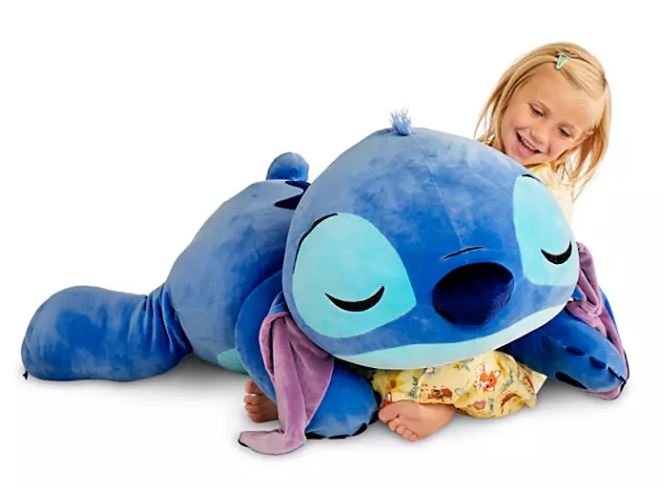 This giant Stitch is 32″ and according to the ShopDisney website, his "Springy foam fanny makes a nice nap pillow or cushion." SOLD.
4. Animator's Collection Tea Set
If you're looking to have a tea party, then you need this adorable Princess tea set!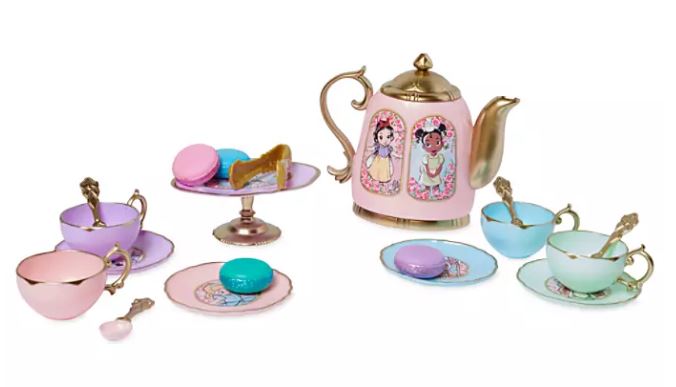 It features princess favorites and glittery macarons! Just don't forget to invite Mrs. Nesbitt to your tea party.
5. Figurine Sets 
Disney has released an all new series of figurine sets, and we gotta say — we love 'em! Each one has around 20 figures — proving simple toys can still be the best!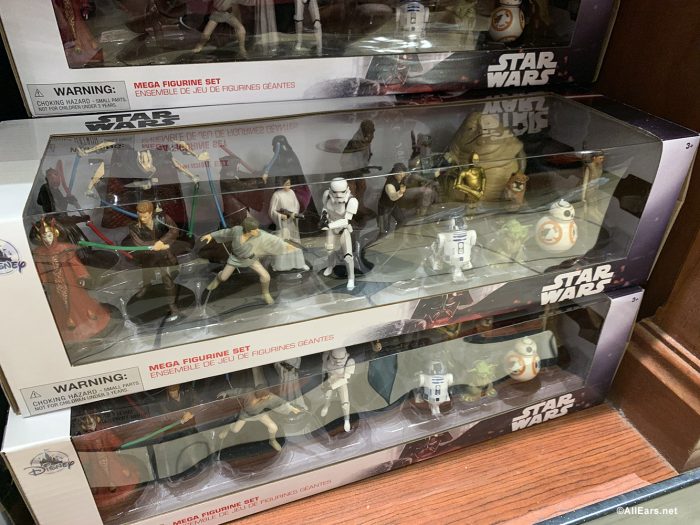 We've seen them in several varieties — Star Wars, Lion King, Princess, Mickey and friends, and Avengers — so you'll be sure to find a set that you love!
Shop the sets here: Star Wars, The Lion King, Princesses, Mickey, Avengers.
6. Lego Train Set
Did you think we were done with trains? Guess again!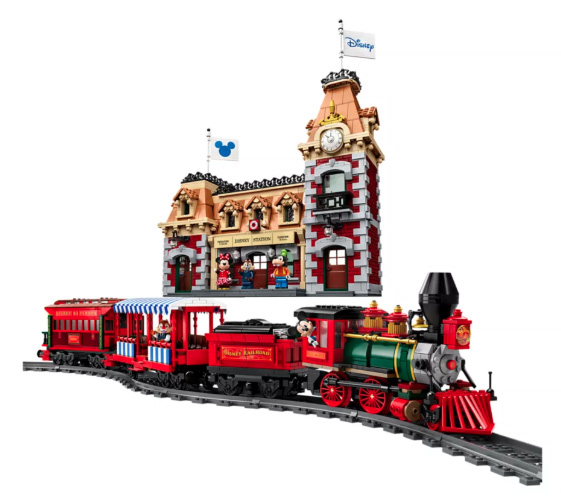 This set has 2,900+ pieces, including Mickey, Minnie, Goofy, Chip and Dale. You can build multiple train cars (look at that engine!), as well as the Railroad Station.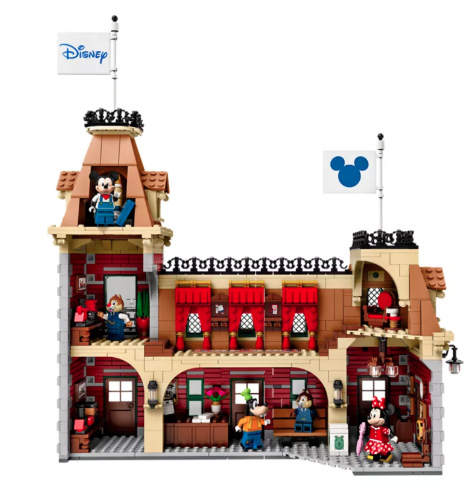 And then when you're done, the TRAIN ACTUALLY WORKS. That's just about the coolest thing ever if you ask us.
Are any of these toys going on your Holiday Lists? Let us know in the comments!
Click below to subscribe to the AllEars® newsletter so you don't miss any of the latest Disney news!