Do you love going to Walt Disney World but hate the thought of leaving your dog behind while you're on vacation? If you've always wanted to bring your pooch along but weren't sure how to make it happen, you may be surprised to discover that you have options!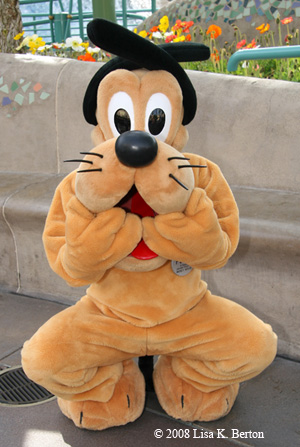 There are currently four Disney World Resorts that allow man's best friend to stay the night for an additional nightly fee! (Sorry, folks with a Figaro or a Pascal, only dogs are permitted at these Resorts at this time!) At present, dogs are welcome to stay with their families at Disney's Art of Animation Resort, Disney Port Orleans Resort – Riverside, Disney's Yacht Club Resort, and the Cabins at Fort Wilderness Resort.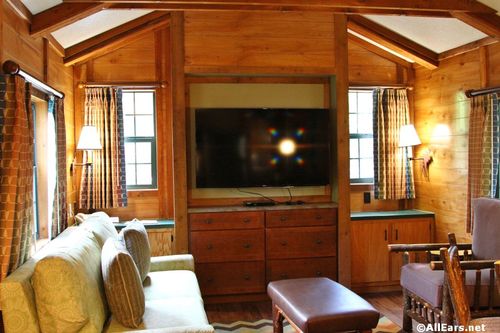 These Resorts have a special block of rooms assigned as dog-friendly, with easy access to outdoor areas for walks and exercise and many designated pet relief areas for when your pooch has to conduct business. Plus, these Resorts offer their doggos a free Pluto's Welcome Kit at check-in! Past kits have come with a mat, bowls, and plastic disposable bags, ID tag, puppy pads, dog walking mat, and a Pluto "Do Not Disturb" door hanger (your actual kit may vary).
There are some rules, though, that your dog will have to abide by — and some of these can be deal-breakers, so you'll REALLY wanna make sure your dog is willing to follow these before you book!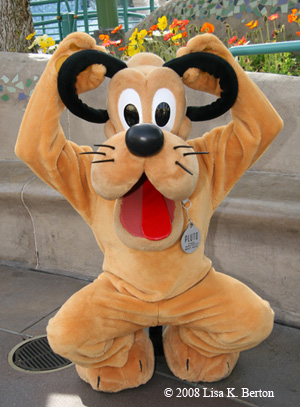 Up to two dogs are permitted per room, and of course your pooch needs to be up-to-date on its shots. Note that while these Resorts have designated areas for your leashed pup to explore, your dog will not be permitted in the majority of common areas at the Resort because Disney strives to keep other areas of the Resorts safe for guests with allergies.
With the exception of service animals, dogs aren't allowed in any of the Disney theme parks, water parks, or common areas such as restaurants, pools, and recreational spaces, so that means your pooch will probably be hangin' back at the room A LOT. Note, too, that if your pup gets restless (and noisy) during the day, you may receive a call from Disney asking you to return to your room and calm your doggo down.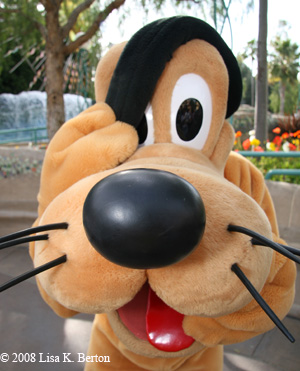 Also keep in mind that not all Disney transportation is available to non-service animals, so while you'll be able to get your pooch to the Resort using Disney's Magical Express, getting around the property may prove to be more challenging.
If keeping your dog in your Resort hotel room isn't ideal, Disney World has a full-service facility called Best Friends Pet Care on property that can provide you with daycare for your pet as well as other pet services. They staff over 45 trained pet care providers and allow cats and small animals, too!
For more information about Best Friends Pet Care including, prices, call (877) 4 WDW-PETS or (877) 493-9738.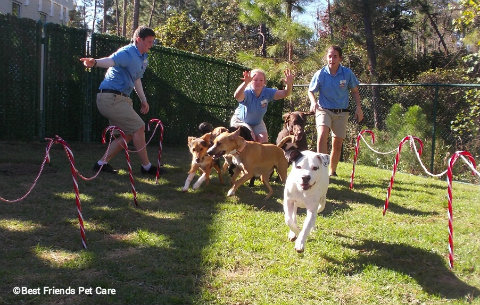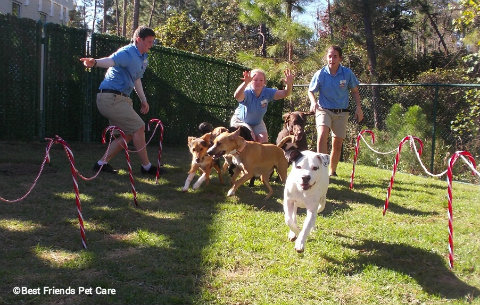 If you're considering booking your next Disney trip with Fido in tow, call (407) 934-7639 to speak with a Cast Member and get ready to capture your dog's expression when you tell 'em )– SURPRISE!–  they're going to Disney World!
Have you taken your pet to Walt Disney World with you? Let us know in the comments! 
Want to read more AllEars Reader Reviews or leave one of your own?