It's time to dig into another recipe from Star Wars: Galaxy's Edge and Docking Bay 7 Food & Cargo! You can find out how to make Fried Endorian Tip-Yip here, and now we're bringing you a light and bright option that you can even make ahead!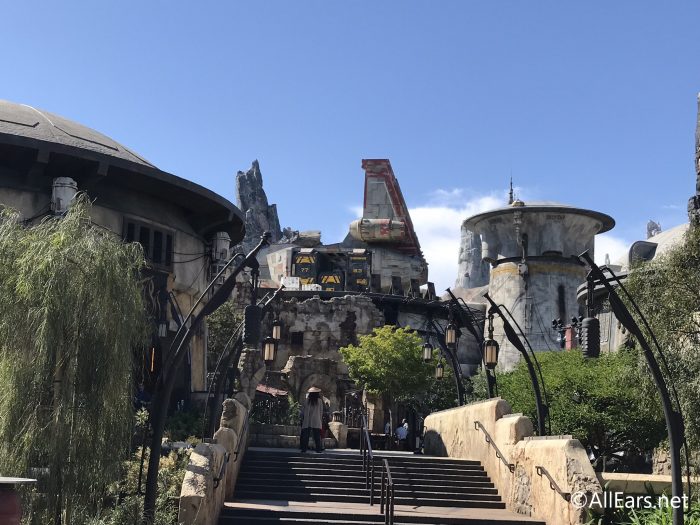 These recipes are from Star Wars: Galaxy's Edge: The Official Black Spire Outpost Cookbook. The book is out November 5 and can be pre-ordered here!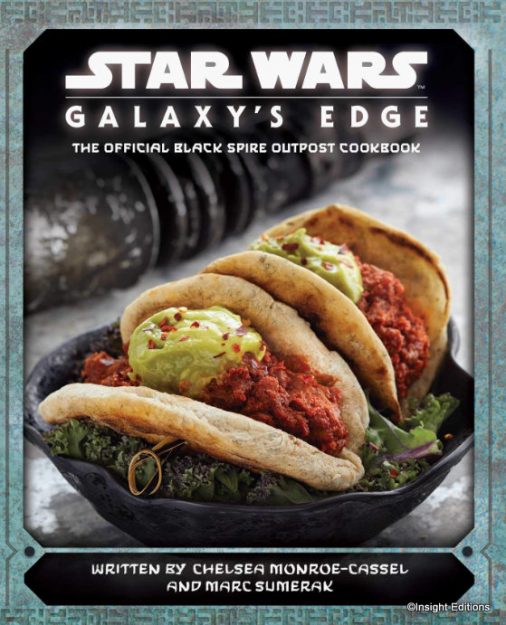 Today we're bringing you the details for Yobshrimp Noodle Salad. This tart Asian-inspired cold dish combines shrimp, raw veggies, and noodles for a light meal that packs in a lot of nutrition!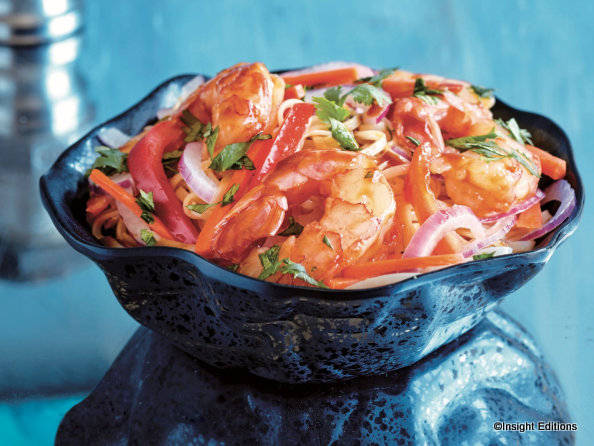 Yobshrimp Noodle Salad calls for common ingredients… with the exception of xantham gum. But this ingredient, which is used to thicken the vinaigrette, can be found at most grocery stores (or omitted if you don't mind a looser dressing!).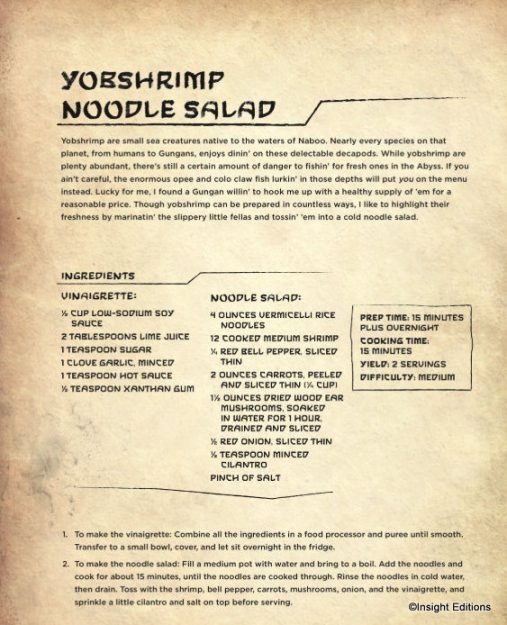 Let us know what you think when you make the Yobshrimp Noodle Salad! Comment below if you'll give this a try!
Need to know more about Disney World's Star Wars: Galaxy's Edge? Don't miss: