The Loungefly mini backpack craze has been sweeping the Disney Parks for many months now, and recently we spotted some mini-minis that take the cute merch cake. They're Loungefly wristlets!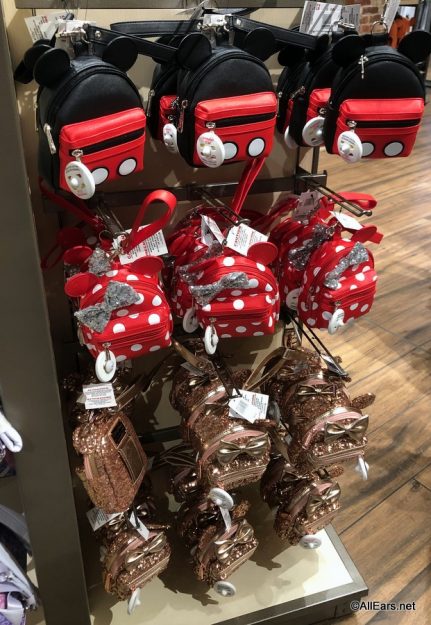 We spotted these designs in Walt Disney World's World of Disney, but we expect they'll hit the shelves everywhere Loungeflys are sold. The details here are just as well-crafted as the mini backpacks — but smaller!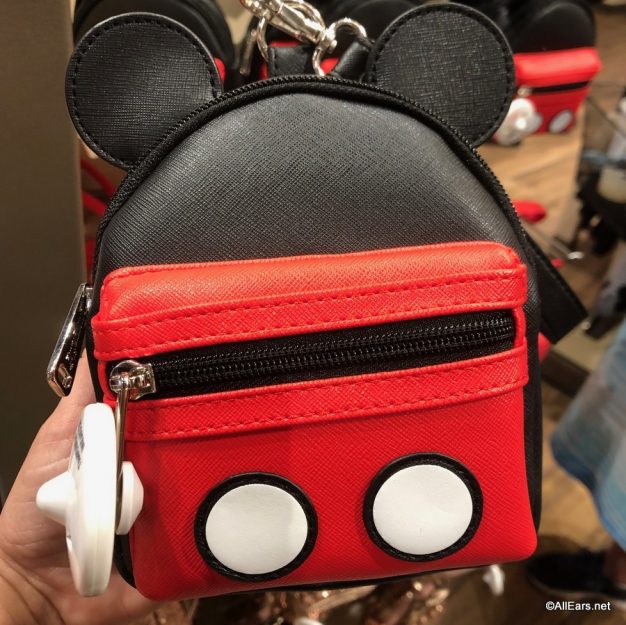 Minnie's got a sparkly silver bow because Minnie Mouse!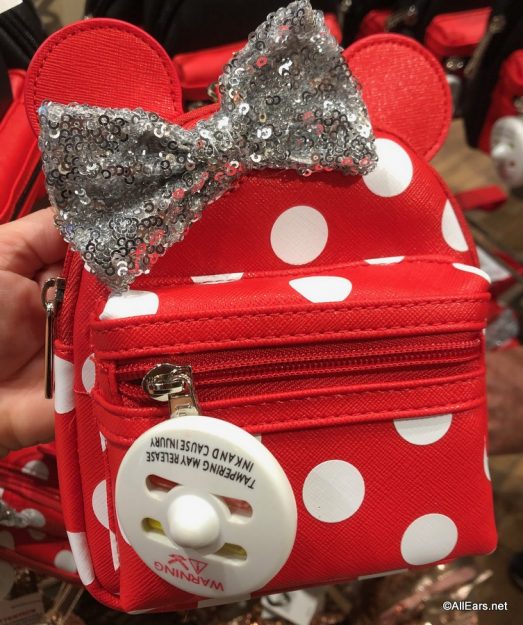 The back has the ubiquitous Loungefly piece, and you can see the clip-on wrist strap on the top. There's also a handy loop which could make this the most Disney-fied hip or fanny pack yet!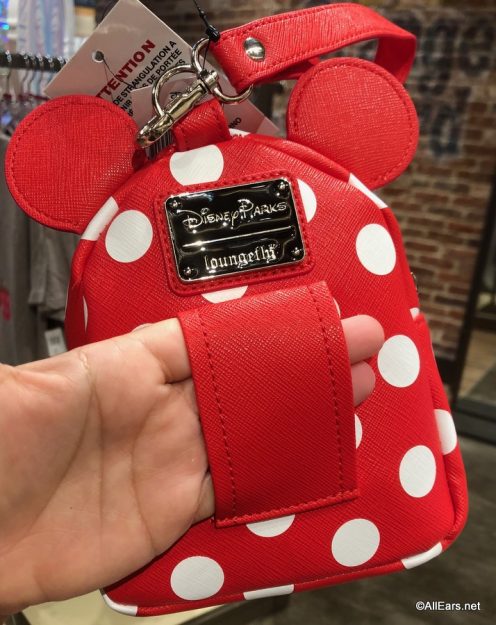 World of Disney also had the wristlet in rose gold.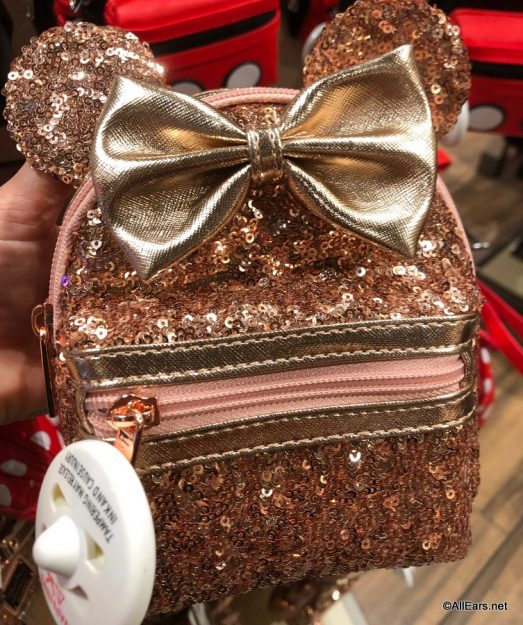 And with Arendelle Aqua taking over the World, you'll want to know we spotted the wristlet in this color trend at Epcot and (travelers take note!) at the Disney store in the Orlando International Airport!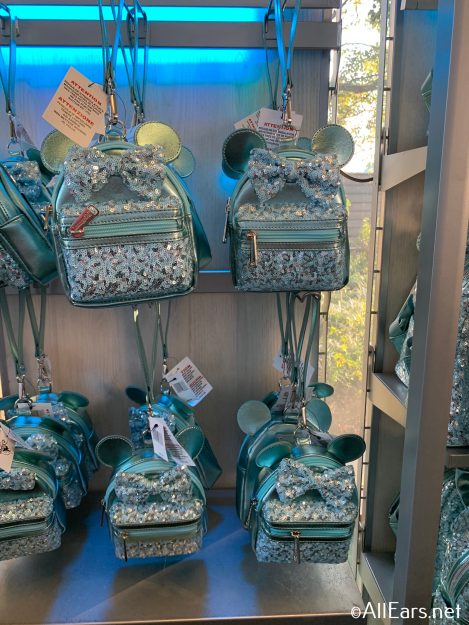 The Loungefly Wristlets cost $40, and while they're mini, they're still a bit larger than a traditional wristlet, so you may want to try one on for size to be sure it's right for you. Can't get to the Parks? There are several wristlets on ShopDisney — including the Arendelle Aqua one here!
Is a Loungefly wristlet your next big collectible? Let us know what you think in the comments!
Are you a shopper? Want to see what other new merchandise is in the Disney parks, or coming soon? Take a look at these posts: