For many who have sailed with Disney Cruise Line, a trip to their privately owned island, Castaway Cay, is a real highlight.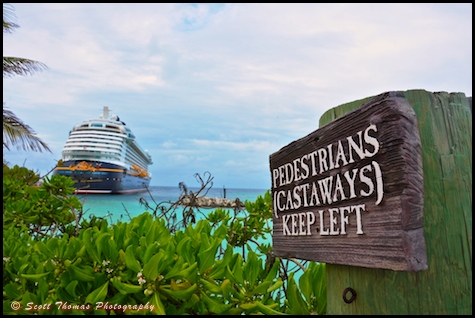 And many worried about the fate of Castway Cay during Hurricane Dorian, a stage 5 hurricane that tore through the Bahamas on September 1st.
While the majority of the Disney Cruise Line Crew arrives with the ship, there are more than 60 permanent residents who live on the Bahamian Island year-round. Disney has been monitoring the storm closely and ultimately did not evacuate the Cast Members that reside on the island.
Hurricane Dorian is a rare category 5 storm, with wind gusts of up to 220mph. So why didn't Disney Cruise Line evacuate their team?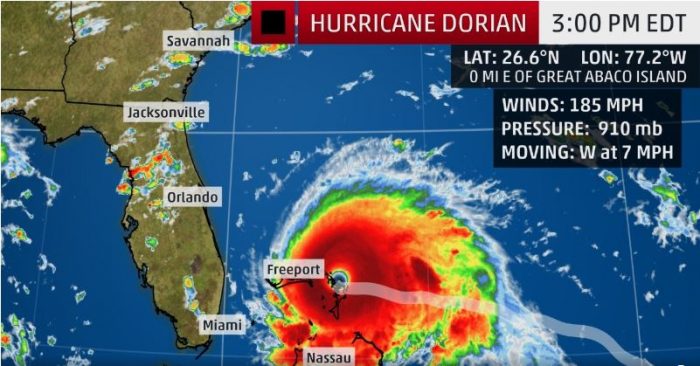 Castaway Cay is about 1,000 acres, and according to the Orlando Sentinel, sits roughly 40 miles from where Hurricane Dorian's center hit the island of Great Abaco.
Disney Cruise Line has issued statements regarding the status of Hurricane Dorian, including the shifting and cancelling of Cruise Itineraries and status of Castaway Cay. They have been monitoring the storm closely, as well as kept in close contact with Island leadership, and have been updating their website and Twitter with news and changes.
An updated statement on DisneyCruiseLine.com reads, "Many of our Guests have asked questions about Castaway Cay. Some of our Crew remained on the island and their care and safety is our highest priority. As forecasted, sustained winds on the island did not extend beyond tropical force strength and our Crew has returned to their living quarters after spending a few hours in our storm shelter yesterday. Our thoughts continue to be with the people in areas of The Bahamas that are being impacted by this storm and we stand ready to contribute to recovery efforts."
If you are scheduled to go on a Disney Cruise over the next few days, they advise you to monitor the website closely, as hurricanes can be unpredictable. Disney states that "The safety of our guests and crew is always our foremost concern."
UPDATE: As of now, Walt Disney World Parks will be closing early tomorrow, September 3.  Park Officials are continuing to closely monitoring the storm. We will keep you updated as things change!
Be sure to follow @allearsnet on Facebook, Instagram and Twitter!
Click below to subscribe to the AllEars® newsletter so you don't miss any of the latest Disney news!