To all who come to this photo trivia game, Welcome! Along the way, the photos can make us relive memories and see details Walt's Imagineers put into everything we love in Walt Disney World!
It's already time to bring in New Year (although I'd rather go back to Thanksgiving and redo the Christmas season):
As it's the 3rd day of Christmas (as I write this), may I share something? An overview of my Christmas Village with Disney in the center and also the right. Since I use different villages, Hallmark ornaments, monorail playsets etc., the scale is cray-cray. But it has the 4 parks (with Osborne Lights), Contemporary, Polynesian, and Fort Wilderness; many of the people have backstories, in the spirit of Walt Disney (who has a building at Osbornes):

I should have a custom figure of me made so I can go walk through it; ride Dumbo and Peter Pan, Gran Fiesta, see the Christmas parade and fireworks, go to Osborne Lights,  ride the monorail and train, the safari, go to sleep sweetly at Fort Wilderness…
Now for Challenge #568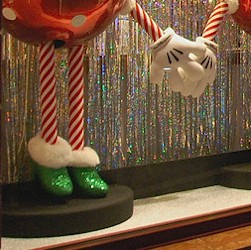 And here's the answer: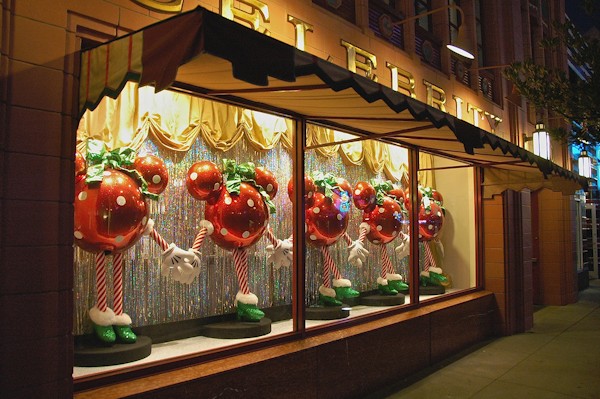 The Jingle Bells in the Celebrity 5 & 10 window! If you'd like to own one to put on your Christmas tree, the Disney store calls them the Dancing Minnies.
Jane Johnson, Jim & Lorie Sonnen: I love these! Definitely in my top decorations in Disney World! I ordered one of the ornaments (unfortunately, it hasn't come in yet, but guess where it's going: in the v_ll_a_e).
Hey, Grumpy! Ho ho ho!
Cathy Fleming was the first to send in the correct answer! Congratulations to Cathy and to all our winners this week!  Adolph and Kimberly Timm, Wendy T Faler, Julia and Carol Wickware, Sandie Albrecht, Beth McMeekin, The Gunnels Gang, Arlene Vicek, Vera and Izzy Williams, Gloria Martin, Becky Norman, Claire Gregory, Team Hill, Tricia Petty, Steve Knapp, Andrew Carrieri, Sue and Ed Adams, Jenn German, Maureen and Warren Handy, Robert Wescovich, Grumpies Groupies, Smitty , Timothy Johansen, Martha & Justin Collins, Phyllis, Belicia, Scott C., Jennifer, The Kertes Family, mis jamie marie, Linda Hoffman, theresa rucando, Hillary Waldroop, Jeremy Reichelt, Sarah kreps, Theresa Maradei, Donald Purney, Jane Johnson, Chris Gretchen and Katie Barnes, Nan Amor, Herb Miller, Chris Kelly, Russ Morgan , Janet T Thorn, Jim & Lorie Sonnen, Hunter Armstrong , Jamie Steiner, Margaret Convery, and Vincent DeGasperis!
_______________________________________________________
Challenge #567 Where in the world is this?
How else to start the New Year?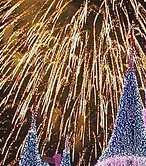 Do you know? Do you have a guess? Please send in your answer before the end of the day on Thursday, January 3rd, by clicking on the blue box below.
Please do not post your answers on this blog post.
See you soon, Players!

_____________________________________________________________________
Everyone who sends in a correct answer to a Where in the World Challenge this month will be entered in a drawing at the end of the month for some special AllEars® goodies!
Remember! When you're in Disney tag us @allearsnet in your photos!
Click on the graphic below to subscribe to the AllEars® newsletter — don't miss any exciting Disney news!