Planning dining reservations for your Disney World vacation can be a challenge, especially if you have little ones who desperately want to go to a specific restaurant.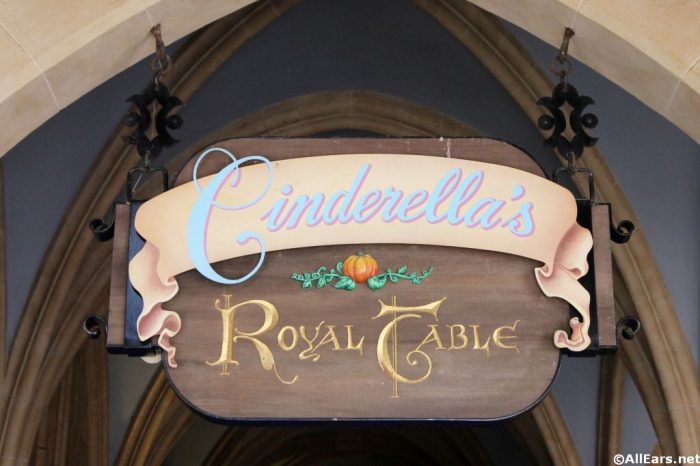 You'll be making so many preparations so that your family can have the perfect trip, but there are several pitfalls that you'll want to be sure to avoid! These common mistakes can set you back in both time and money. Here are three Disney dining reservation lessons we've learned from years of trial and error.
Plan Early
You can make an Advance Dining Reservation (ADR) as early as 180 days ahead of your visit. As an added benefit, Disney resort guests can make reservations for their entire vacation (up to 10 days) on the 180th day before their stay begins.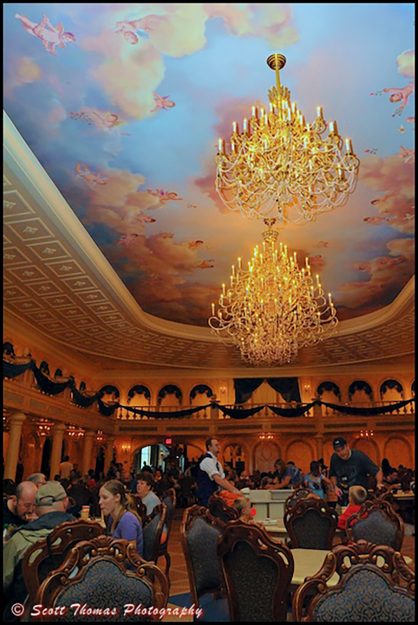 If you'd like to dine at Be Our Guest  or Cinderella's Royal Table, you'll want to start trying for a reservation at the earliest possible moment. These places are extremely popular and reservation slots fill up fast!
You can book reservations by calling 407-WDW-DINE beginning at 7 a.m. ET, or jump on the My Disney Experience app or try to book online. The online system opens at 6 a.m. ET.
Don't Give Up
Just because there were no reservations available for the popular restaurant or character meal you wanted at the time you wanted, that doesn't mean all hope is lost. Other guests change their selections right down to the last moments before a trip — and sometimes even on the same day as the reservation. This leaves potential openings for you get the reservation you've been hoping for.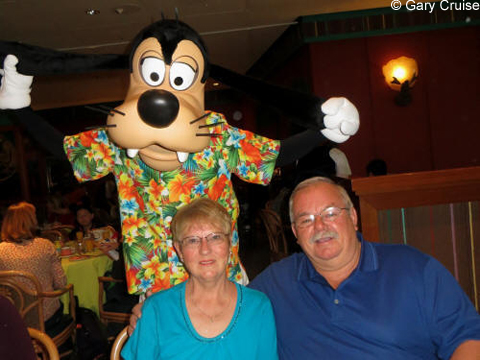 Try calling back every day through the reservations line or on the My Disney Experience app to see if a booking becomes available.
Don't forget that some Disney restaurants also accept reservations through OpenTable.com — you might be able to snag a seat that way! Here are just some of the restaurants that might be available through Open Table: The Boathouse, Morimoto Asia, Raglan Road Irish Pub at Disney Springs; Shula's, bluezoo and Il Mulino at the Walt Disney World Swan and Dolphin; and Flying Fish, Sanaa and Big River Grille at Disney resort hotels.
You can even visit the actual restaurant on the day you wish to dine to see if there have been any last-minute cancellations.
Show Up!
It may sound like common sense, but if you make a reservation, don't forget about it, or worse yet, just decide to skip it! Besides not being very considerate of others, there are penalties for being a no-show.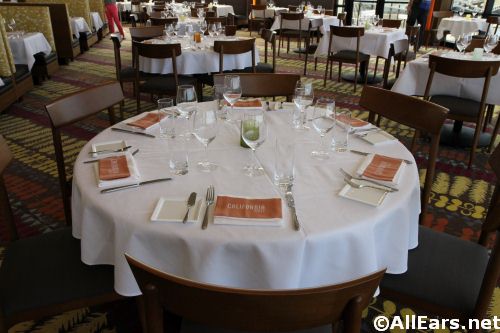 If you've made a Disney dining reservation, you should be prepared to be on time. This means arriving at least 15 minutes prior to your ADR time. If you're in a different park from where your reservation is set, carefully plot out your transportation and allow plenty of time. Nothing is worse than being stuck on a bus when you should have been dining alongside Winnie the Pooh and friends at the Crystal Palace or enjoying a dinner and drinks over at the California Grill. Usually, a restaurant will hold your table for 15-20 minutes if you're running late. Just try to call in if you know you're running behind.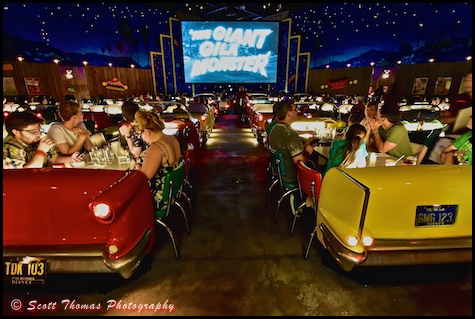 Another reason to show up is to avoid the no-show fee. That's right — Disney World will charge the card used to make your reservations a fee of $10-$25 per person if you fail to show up. Be sure to cancel at least one day beforehand to prevent these unnecessary charges from eating into your food budget. Also, canceling ahead will free up a table for someone else who might have their heart set on that particular meal.
Have you made a fatal mistake in making your Disney dining reservations before? Please share in the comments below for our readers making plans for their next trip.
Just starting out? Visit our Walt Disney World Dining page to find everything you need to know. We have a full list of menus from every restaurant for you to browse before you go, as well as photos of the locations, and more importantly, the FOOD! And if you're having trouble deciding on where to dine, be sure to take a look at our Rate and Review section, where other readers have left their thoughts on recent dining experiences.
Be sure to check out the AllEars® YouTube Channel for reviews, news, information and more!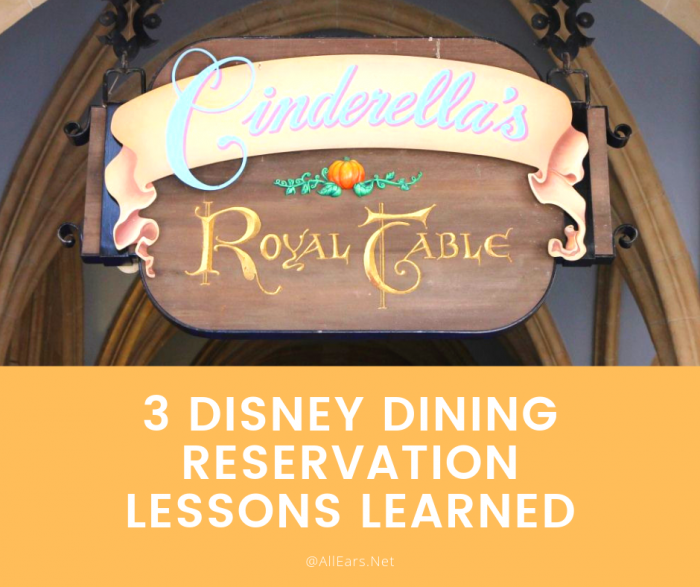 Subscribe to the AllEars® newsletter so you don't miss any Disney-related news!