Every year, Disneyland's "it's a small world" attraction gets an elaborate holiday makeover, something that's never been done at the Walt Disney World version of this beloved ride.
The holiday overlay starts with the facade of the attraction, where the smiling clock face is topped with a jaunty Santa's cap.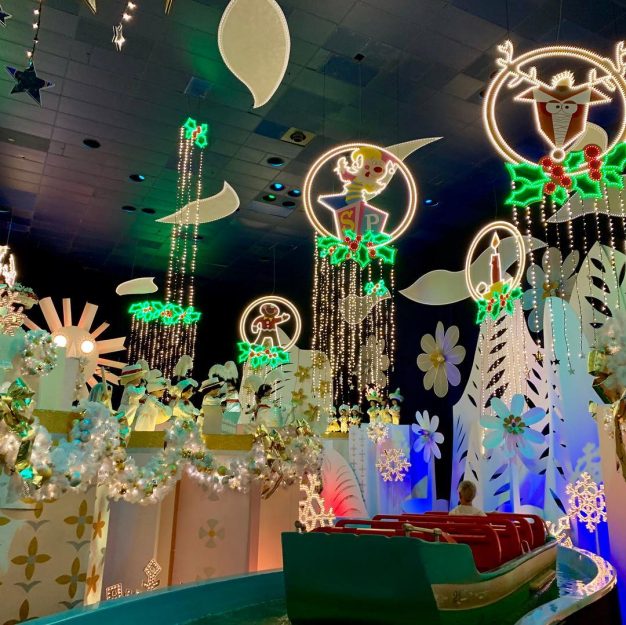 Throughout the ride you'll find garland, gingerbread men, snowflakes and so much more!
During the ride, you're not only serenaded with the familiar earworm theme song. The "children of the world" also offer up holiday renditions of Jingle Bells (or Jingle Shells, if you're a mermaid) and Deck the Halls.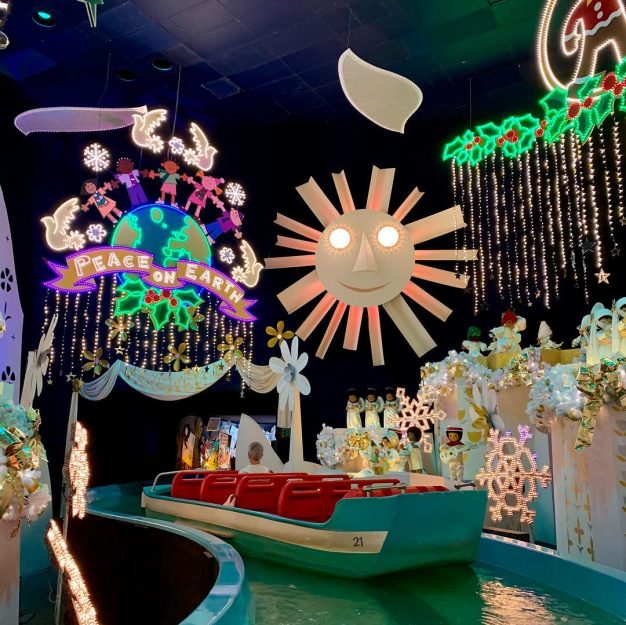 The holiday message as you end the ride is one we can all get behind: Peace on Earth!
If you'd like to experience the entire "it's a small world" Holiday, we have it here on video. Enjoy!
Make sure you don't miss a single bit of Disney news – Subscribe to the AllEars® Newsletter and get our FREE download now!