Looking for the perfect Disneyland souvenir? "That's From Disneyland" probably has what you're seeking.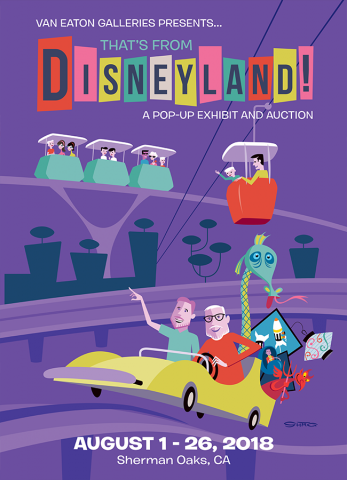 Richard Kraft, co-owner of Kraft-Engel Management, is liquidating his collection of Disneyland memorabilia amassed over the course of 25 years through the Van Eaton Galleries. The pieces include 15 ride vehicles, original attraction posters, concept art, and much more.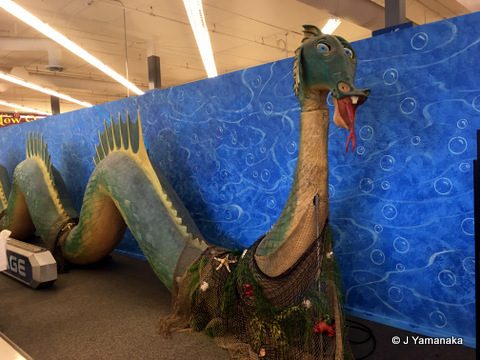 While Kraft's collection (dubbed "Kraftland") was a tremendous accomplishment of acquisition in its own right, it began as a mechanism to deal with his brother David's death and later continued as a means to connect with his son Nicky, as shown in the documentary "Finding Kraftland."

(Fun fact: The documentary features Stacey J. Aswad, known to every good WDW guest as the erstwhile host of "Must Do Disney" on the resort TV)
Now that his son is grown, Kraft is releasing a massive amount of Disneyland history out of his storage units and into the wild in an enormous auction of over 900 lots, the exhibition of which occupies an entire vacant sporting good store.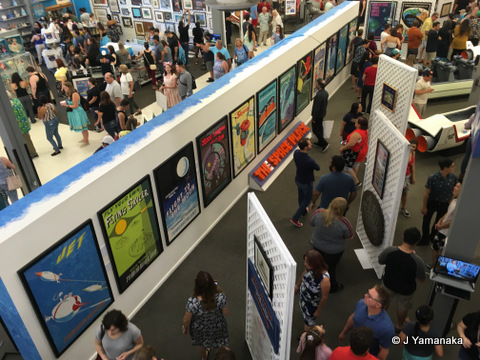 The objects are loosely arranged in the different lands of Disneyland, from the hotel and park entry…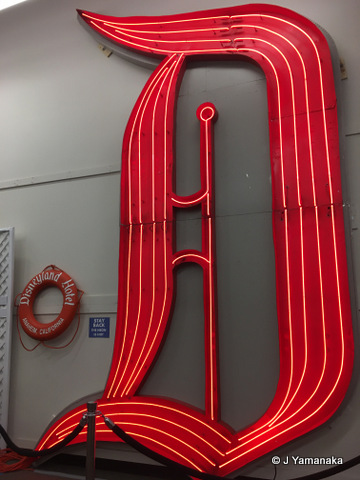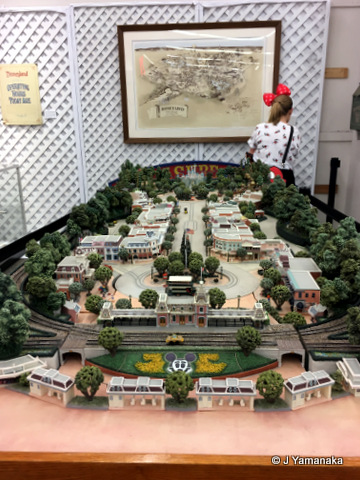 To Main Street…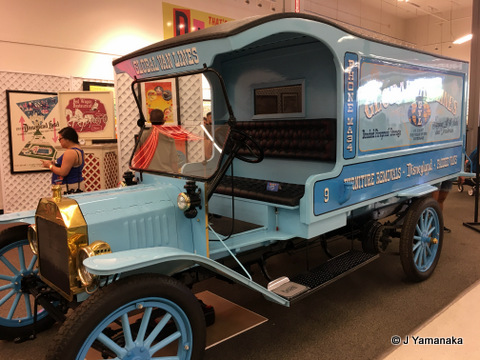 To Frontierland…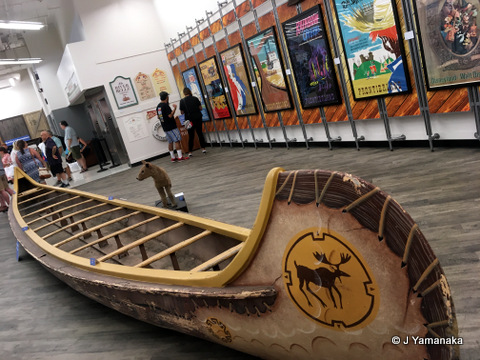 To Adventureland…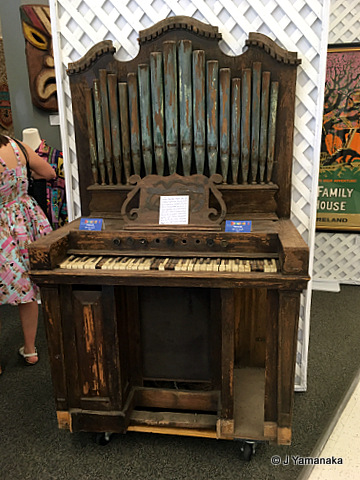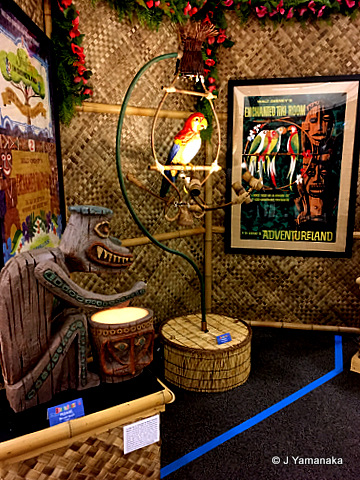 To New Orleans Square…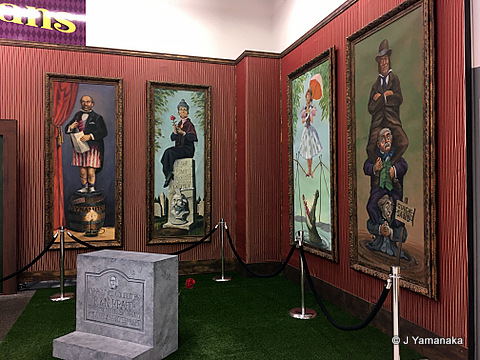 To Fantasyland…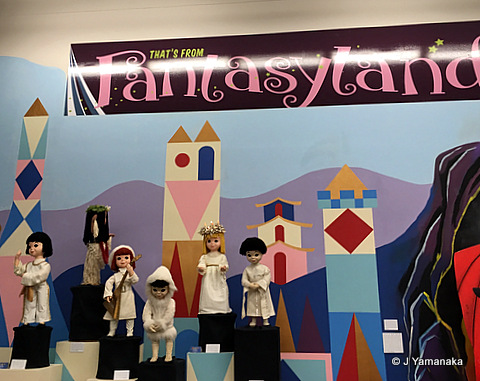 To Tomorrowland.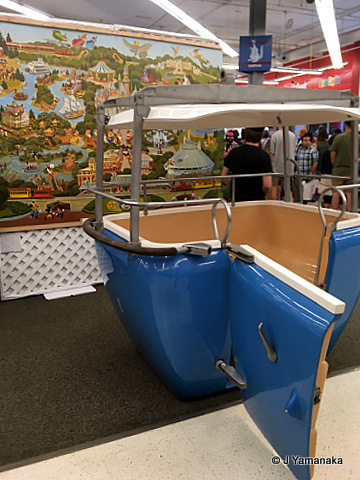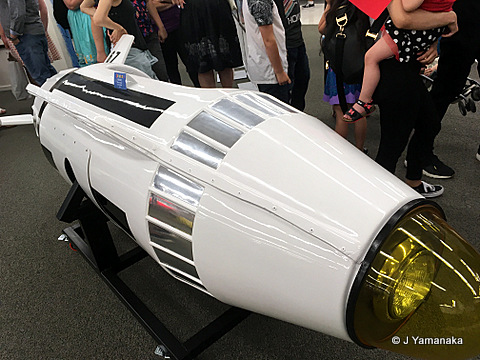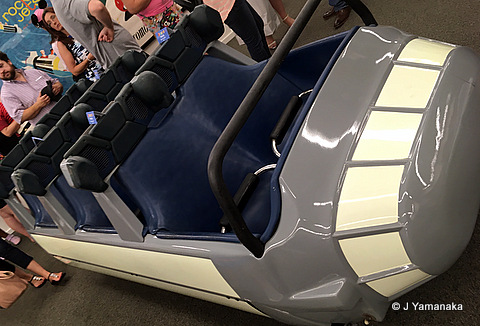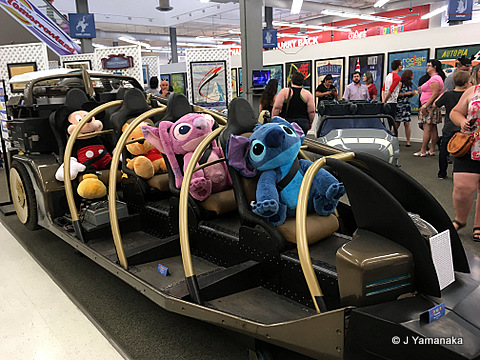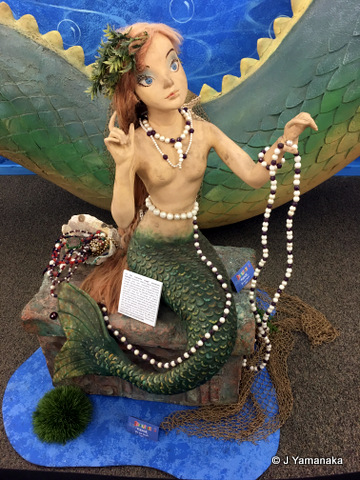 While older guests peruse all the amazing objects for sale, younger ones can enjoy arts and crafts upstairs such as puppetry, drawing, and even constructing their own theme park.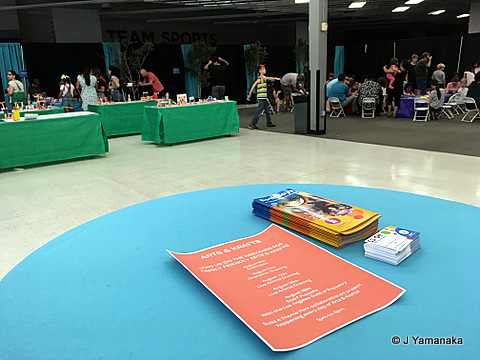 Also upstairs are posters of Kraft and his son enjoying Kraftland commissioned by such famous artists as Mad Magazine's Jack Davis, Drew Struzan, and Al Hirschfeld.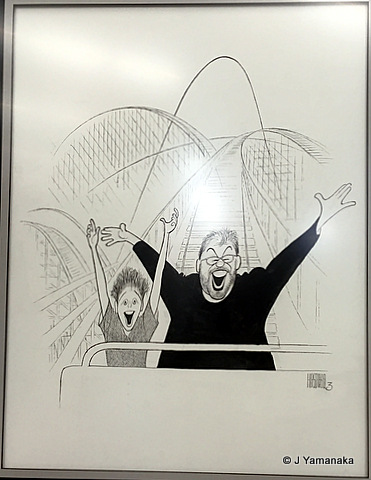 A complete overview of the objects up for sale with informative descriptions can be found in the auction catalogue, which is available for sale in hardcopy, or free online viewing here
In the event that you don't have the discretionary income to purchase your own ride vehicle, there are still more ways you can participate in the exhibition. As befits people with their Disney associations (Kraft is talent manager to Disney Legends Richard Sherman, Alan Menken, and Danny Elfman), Kraft and Van Eaton Gallery are holding several weeks' worth of events in conjunction with the sale. Whether a concert with three Broadway Disney Princesses, signings from artists such as SHAG, a talk with Leonard Maltin and Floyd Norman, or a concert with Alan Menken, there are discussions and performances to meet any Disney fan's price point or sphere of interest. Information and tickets can be found on the Van Eaton or "That's From Disneyland" webpages — there's also information on how to participate in the actual auction.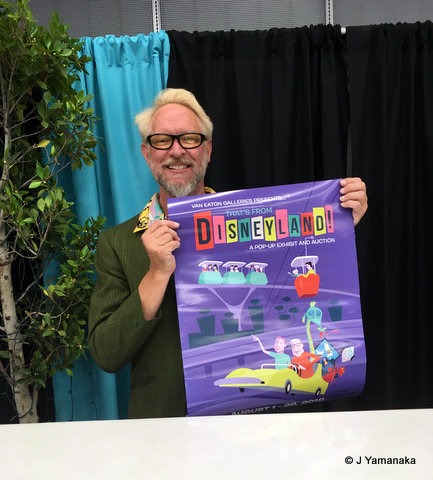 While Kraft is letting his collection go, he continues to keep his relationship with Disney strong by directing/producing several concert versions of Walt Disney Animation Studio classics, such as "Disney's The Little Mermaid in Concert at The Hollywood Bowl" (for which I bought tickets two out of the three nights it played) and "Beauty and the Beast Live in Concert at the Hollywood Bowl" on which I wrote here.
So if you're in the area, a trip to see all the wonders from Disneyland's past at "That's From Disneyland!" is highly recommended. And if you're feeling flush with cash, feel free to pick up a few things for me, as well.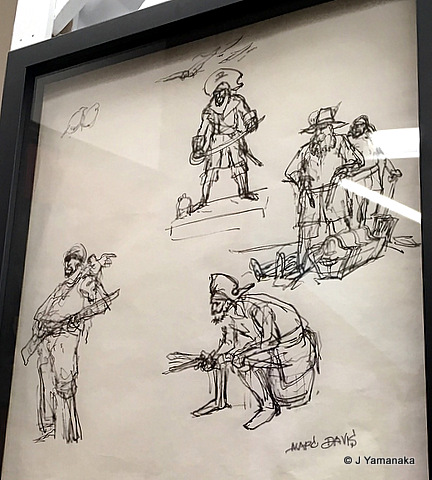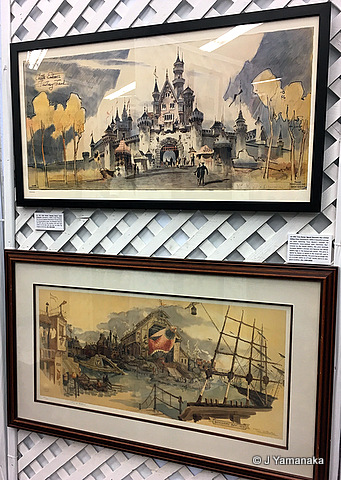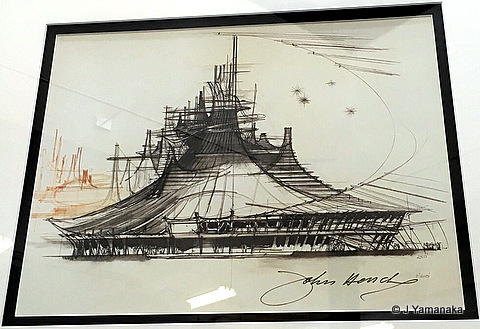 Objects from the auction are available for gawking from August 1 through 24, 2018,
Wednesday through Sunday, noon to 8 p.m., at 13730 Riverside Dr., Sherman Oaks, CA. A portion of all sales goes toward The Coffin-Siris Foundation and the CHIME Institute: Early Education Programs.